At times, the only people in the building at River's Edge Hospital were staff members. On major holidays, doctors and nurses would head to work, knowing it was highly unlikely they'd see a single patient. The organization was bleeding money, and morale was at an all-time low, as many feared the worst.
"It was pretty somber," said Chief Nursing Officer Paula Meskan. "There was negativity."
That was less than a decade ago at River's Edge, but for staff that were there then and remain there now, it feels more like a lifetime. In recent years, the hospital has not only climbed out of the hole and righted the ship, it has expanded physically, grown financially and evolved into a model example of a high-functioning independent small hospital.
And that's no small feat in a health care climate today that has seen countless community hospitals be overtaken or simply close. The road to today required effective leadership, courageous decision-making, staff buy-in, community trust and a whole lot of positive energy.
"We're busier than we've ever been, but we have more fun than we've ever had," said Chief Human Resource Officer Jackie Kimmett. "We are a family; we care about our employees."
Opening
It was an exciting time in St. Peter in 2004, as a new state-of-the-art community hospital was going up, replacing the original St. Peter Community Hospital at the corner of Broadway and Washington avenues, built in 1938.
The open house for the new St. Peter Community Hospital drew over 2,000 people, which cost $15.6 million to construct; the community raised $1.3 million to support the project. And the reviews at the time were excellent, as residents got excited about the spacious 17-room, 62,000-square-foot facility, which was the first in the state to feature Wellness Rooms.
As he looked around the new facility at Dodd Road and Sunrise Drive, St. Peter resident Bruce Norell told the Herald at the time, "This is pretty fascinating. All the latest technology. What an amazing asset for a community this size." Corinne Chilstrom, who had worked at the previous community hospital, was thrilled with the new space, saying at the time, "It's so wonderful for our community to have a place like this."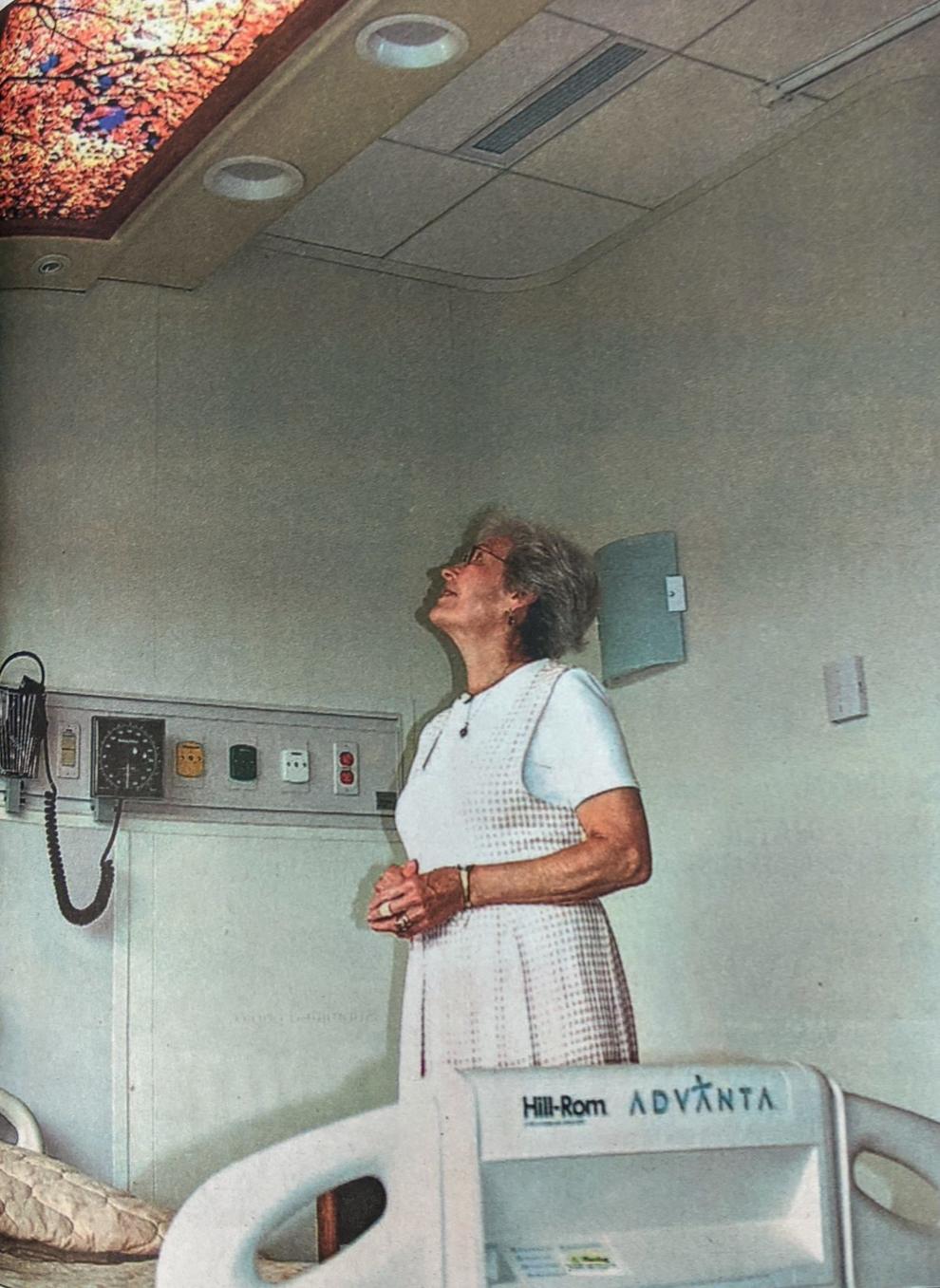 Indeed, community members were excited to know that St. Peter had chosen to invest in its own health care story, keeping a community hospital in town and aiming to keep it local. Then St. Peter Mayor Jerry Hawbraker talked about the work that went into creating the new hospital.
"This building didn't just happen over the past two years," he said. ""Hospital commissioners staff members have been pushing for a new hospital for the past 15 years." He said it was an example of the city and community "working together to make our future even brighter … This is truly a facility to be proud of."
The hospital was named River's Edge in 2008, and a 25,000-foot clinic was added in 2009.
Tough times
While River's Edge is city-owned, it operates independently, led by its Board of Commissioners and an executive team. After the initial excitement of opening, it was time to get to work and find ways to make a community hospital successful in a health care environment increasingly dominated by conglomerates and corporate systems.
It had some success in early years, posting positive returns on the back of Emergency Rooms, Urgent Care and simple procedures, like colonoscopies. The hospital started out with an Obstetrics Department, but that was closed after just a couple years, unable to maintain the resources needed to keep up with births.
Things took a turn for the worse by 2008 when River's Edge posted a negative bottom line. It would go on to deficit spend for seven consecutive years, losing millions over that stretch. Turnover rate was extremely high, as the hospital took on college graduates who would use the organization as a stepping stone to get somewhere else. The reasons for the struggles were numerous, and the finger could not simply be pointed at a single person or even the leadership team. There were external pressures; the market was rapidly changing; competition was fierce.
"There was no one using the services at the time," said former CEO George Rohrich, who didn't join River's Edge until the upswing in 2013. "There is minimum staffing you have to maintain, so that's a fixed expense. And there was just one or two patients in the hospital at a time, so you're not getting the revenues."
Chief Marketing & Development Officer Stephanie Holden was not on the River's Edge team at the time of the struggle, but she was in the St. Peter community and had a sense of the feelings toward the hospital.
"There was a real disconnect in the community — a lot of community members were like, 'Oh, St. Peter still has a hospital?'" Holden said. "Name was changed (to River's Edge) at that time, too. And that really took away the identity and the ownership the community had to it. The location here is great, but the community awareness of the hospital and services diminished."
Rohrich added, "It was also a change of the behavior of the large systems in the area — Mayo, Allina, etc. Rather than using the locals here, they would send everything to their hospital in Mankato. They used in-system operations, and that really kicked in and pulled work away (from River's Edge)."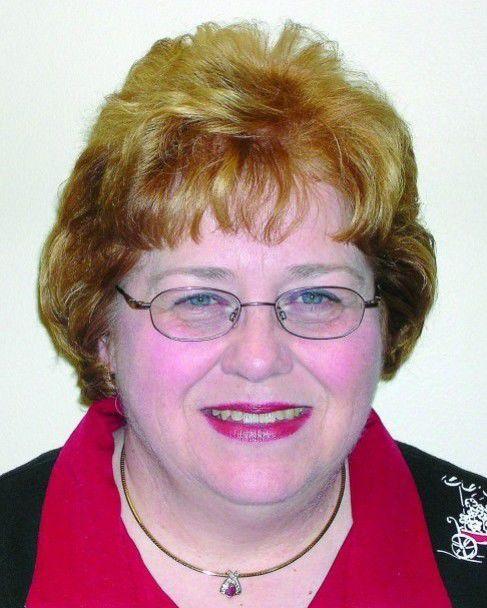 Hospital leaders were indeed concerned about outside competition. In 2012, then CEO Colleen Spike sent a letter to the Minnesota Attorney General, asking for the investigation of Mayo Clinic Health Systems in St. Peter and Mankato, alleging its doctors and staff were misinforming patients away from smaller community hospitals and toward Mayo-affiliated facilities. Mayo representatives denied the claims.
Spike said after presenting the letter that staff was hearing from patients who allegedly had been told River's Edge was full, and she noted, "We haven't been full for a long, long time." Regardless of the specific circumstances, the conflict with Mayo was representative of the worries at River's Edge at the time.
The rate of out migration, or loss of services to bigger or better-known hospitals, was somewhere between 86 and 88 percent for River's Edge in 2012, much higher than desired. In 2004, the hospital admitted 622 acute patients and 102 swing bed patients. In 2012, the hospital reached only 236 acute patients and 111 swing bed patients (the latter down from a 141 high in 2008).
The health care landscape was changing, and River's Edge, which had led with community focus from the time it was the St. Peter Community Hospital off Broadway, was struggling to keep up.
"Community hospitals thought they were going to be there for the community, and they didn't think about market competition and changes to the field," said Chief Financial Officer Lori Zook, who joined River's Edge three years ago. "When they haven't been working in that environment and they're suddenly challenged with market share, it's tough to react quickly enough."
Change
In 2013, long-time St. Peter Community Hospital and River's Edge Hospital CEO Spike decided to retire. It was a fork in the road for the organization, which had just gone through layoffs in the previous year. The Board of Commissioners and the City Council had put the hospital on a corrective action plan in 2011-12, giving it three years to turn itself around before pursuing a different solution.
"That could've meant closing or selling," Chief Nursing Officer Meskan said. "For those of us here, I don't think there were any of us who wanted any of that to happen. No one wanted to be a partner, to be absorbed."
Chief Quality Officer Janelle Rauchmann added, "We didn't want to lose our identity."
Ultimately the commission and city chose to move ahead, hire a new CEO and retain management of the city-owned hospital for the time being. Rohrich, who had previously worked as a CEO in small (but not independent) hospitals for 20 years, was welcomed to the community in November 2013.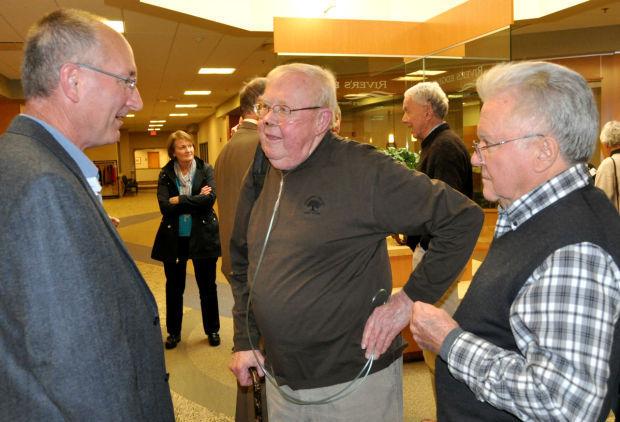 He wasn't saying it at the time, but Rohrich revealed, just before departing the community for the Pacific Northwest in December 2019, that he was not confident in the future of River's Edge Hospital after a few months in charge.
"In those first days that I came, I didn't think we could turn the hospital around," he said. "I couldn't see this thing that we needed to do. That appeared later, but it wasn't there in the first six months."
In an introductory interview with the Herald, Rohrich indicated that his biggest strength as a leader was his ability to delegate, to trust the experts to provide feedback on important decisions. This skill would prove key in the rebound of the hospital.
Truth be told, efforts in Spike's last year in charge to better market and promote River's Edge made a difference before Rohrich even arrived. Projected losses of $800,000 in 2013 turned out to be just $392,000, as business increased. Then Rohrich came in with a fresh perspective and new ideas, and River's Edge was suddenly on the upswing. Then Mayor Tim Strand somewhat predicted the positive change at an early 2014 meeting.
"Hopefully we hit the bottom, but we're going to start putting back into it," Strand said.
New ideas
There are many people involved in the River's Edge transformation from the lowest points around 2010 to its highest points in recent years, including the leadership team before the pendulum swing. But current leadership was quick to point to Rohrich as the key cog in River's Edge new outlook.
"It's easy for me to say, but he gets credit for all of the change," said Chief Human Resource Officer Kimmett, whose been with the hospital since 2004. "We were struggling. He had the ideas and did the work."
But he wasn't the only one doing the work. Shortly after coming in, Rohrich suggested Kimmett and Meskan head to New Orleans for a Studer Conference. They noted that they were so worried about spending money, they shared a hotel room. But their eyes were opened at the conference, and they realized the benefits new partnerships could offer.
"I remember coming back and thinking 'This can work,'" Meskan said.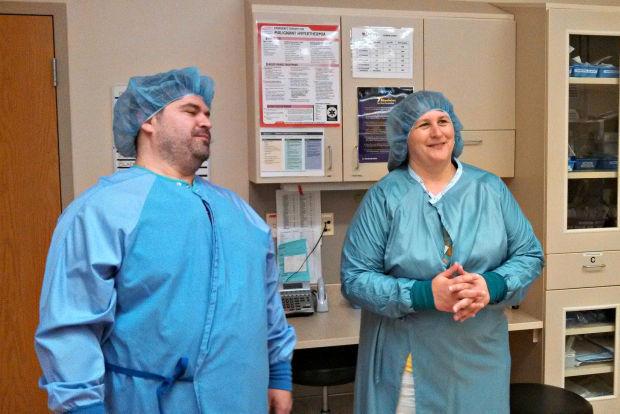 Shortly after, River's Edge formed a partnership with Studer Group, "a global advisory firm that partners with health care organizations to develop the strategies and solutions they need to own their future." Studer went on to help River's Edge develop its strategic plans and use a number of tools to help with employee engagement and buy-in. The hospital also changed its interview process, added employee benefits and made salary adjustments, helping with a dramatic change in turnover rates from 35 percent in 2013 to 10 percent in 2019.
Around the time of the transition from Spike to Rohrich, River's Edge also developed a partnership with the Orthopedic and Fracture Clinic of Mankato. That partnership grew under Rohrich, and has proved crucial to River's Edge, allowing patients to get a number of surgical operations performed in St. Peter. After the operation, they stay in River's Edge beds for further treatment.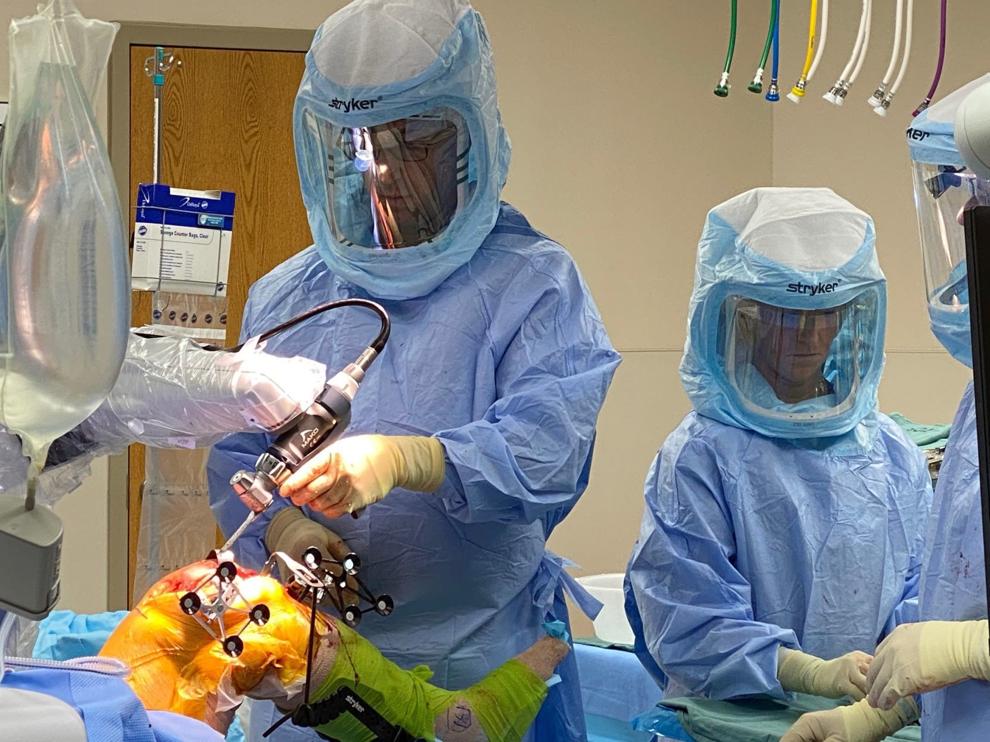 All of the changes had a huge impact, with the first profitable year in 2015.
"Within the first year, we had our first national award and they've just kept on coming since," Rohrich said.
River's Edge has won numerous national awards in the last six years, and in 2017, it officially made back all the money it had lost from 2007-2013. It's continued to operate at a profit since. And better yet, positive morale seems to be bursting at the seams.
"A maintenance person came from a school and said 'I can't believe you people act like this all the time. You're all smiling and laughing,'" said Meskan, smiling and laughing.
Rauchmann added, "Staff feel they're not just a number; they're part of what River's Edge is, and that speaks volumes."
Model of excellence
More than 15 years ago, when River's Edge first opened as the new version of the St. Peter Community Hospital, leaders hoped for a future where the health care facility could maintain its status as a community option for basic needs. They hoped it could thrive off its reputation as a place for community members to go for the small things.
They learned that wouldn't be enough.
And now that the hospital is back on its feet and finishing up a 35,000-square-foot expansion, leaders are thinking in bolder, bigger terms for the future. They're now operating under the Baldrige Excellence Framework and have a vision statement "To create a hospital model of the future." The River's Edge Board of Commissioners and executive team aren't satisfied with just surviving as a small community medical center. They want to be an example of how an organization like theirs can thrive in the modern world.
"I think it means that we're open to excellence in anything that presents itself in the future, so that we can be open to all kinds of possibilities within reason," said Commission Chair Margie Nelsen said.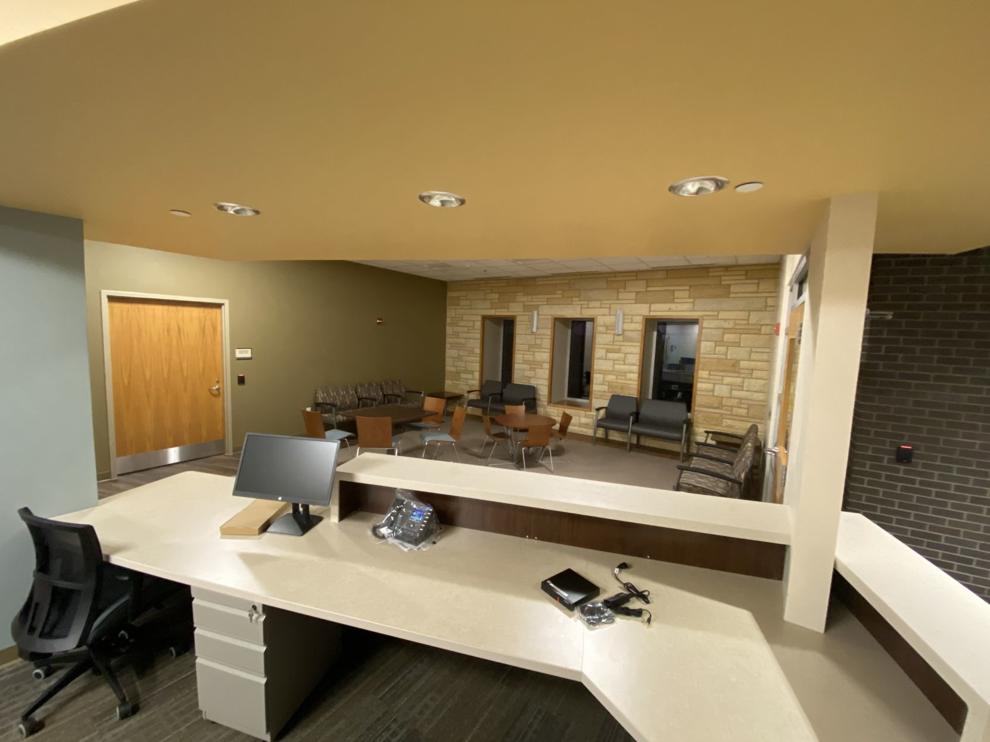 In 2018, River's Edge won a Performance Excellence Award from Baldrige, representing that the organization is on its way to achieving the performance expectations laid out in the framework. There are higher honors in the program that River's Edge can aim for, and hospital leaders plan to do so.
After Rohrich's resignation at the end of 2019, the Board of Commissioners hired Joseph Stratton to take the reins, and he will be tasked with leading the way to model excellence. Nelson noted before the hire, "Every CEO has their own ideas and attitudes, so they might bring in a whole new thought related to how to deal with things or recommend a program that could be added to the (strategic) plan. But we'll definitely want someone who sees value in direction we've chosen to go."
Regardless of the outcome of the hospital's latest pursuit, the transformation has already occurred. Leaders are constantly thinking ahead, employees are engaged, the facility is growing and the future appears bright for this community hospital. Perhaps former CEO Rohrich was a bit hyperbolic in one of his final comments before departing the hospital, but then again, perhaps not:
"It's one of the greatest turnaround stories ever."