River's Edge found itself dipping into the reserves during the pandemic, as normal revenues went out the door during the heights of the COVID-19 outbreak, but months into an apparent global recovery, the St. Peter hospital and clinic is moving in the right direction.
"We actually have seen an increase in elective surgeries returning. Talking with our partners, especially OFC, they've seen increasing electives in their clinics as well," said Paula Meskan, River's Edge CEO. "It appears people are becoming more comfortable and returning to what I call 'more normal' and doing surgeries and visits they might have put off during COVID."
The numbers tell the story for the community medical center.
In the most recent financial reports, River's Edge showed a negative 7.8% operating margin through the first five months of 2021; that may sound like bad news, but after the first two months of the year, the margin was at negative 19%. In April and May, the hospital saw positive margins that helped to claw back the deficit.
"Our gross revenue was above expected for May, and our net operating income for the month of May was positive, and that's the first time we've had that happen in several months," Meskan said. "Year to date, we are still behind budget, but that number, month over month, has been improving. It's trending toward that positive bottom line for the year. That's certainly my goal, and if things continue the way have been, we will make it."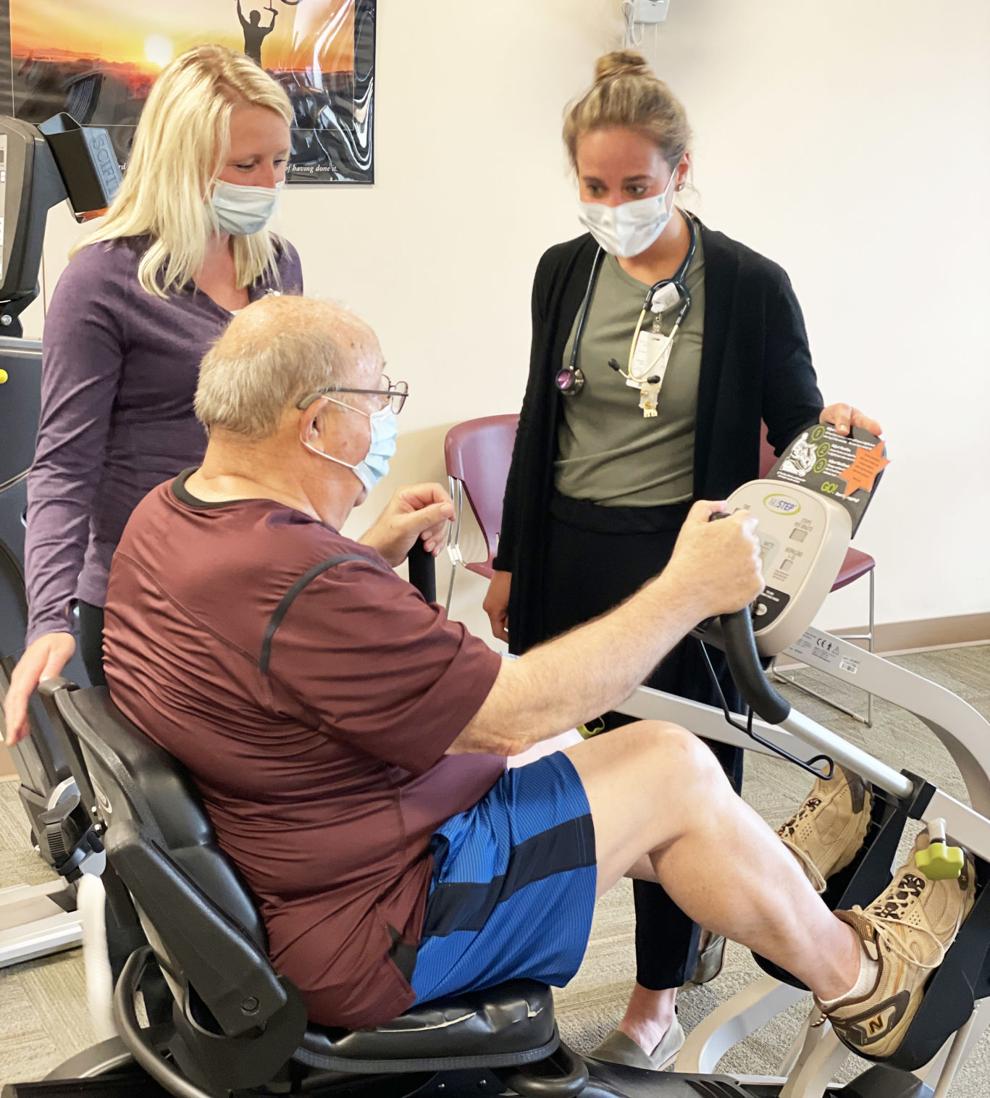 A big help to the hospital has been the return of elective surgeries, now at a normal, or even higher than normal, rate as pre-pandemic times. The month of June's financials are still to be reported, but Meskan said "June is looking to be a record month for us for in-patient surgical procedures."
She added, "I've talked with both some of the surgeons and the administrator at OFC, and while you can't always pinpoint seasonality, summer doesn't always have big numbers like this, so I am a little surprised by these numbers."
Another department showing strong numbers recently has been cardiac rehab, where medical staff is reporting seeing more patients than they ever have before. The River's Edge cardiac rehab department gets referrals from primary care clinics, so it tends to wax and wane, but numbers are strong presently.
Where the numbers could still be improved is in the emergency and urgent care departments. Those admissions have increased since peak pandemic times, but they're still below the budget for 2021, which was based on 2019 pre-pandemic numbers.
"We don't understand why it is that Urgent Care and the Emergency Department are still lower than expected," Meskan said. "I've heard that's common in conversations with colleagues across the state. That's kind of the norm right now."
Another area the hospital administration and commission is eyeing closely is the new River's Edge Express Clinic inside uptown Hy-Vee in Mankato, which opened in October 2020. A couple months ago, the Express Clinic was struggling, only seeing about two patients per day. It's improved since then, but not by a lot.
"Our number for the sort of breakeven point (financially) is about seven patients per day at the Express Clinic, and we are currently at about three per day," Meskan said. "One thing we're seeing that we think is positive is that we're consistently seeing patients daily. It used to be that we could go a day without seeing anyone, but we're finding it to be more consistent now."
The hospital is saving money at the Express Clinic by only staffing it with a single provider, who handles the entire patient visit, start to finish. It's been working out, as the average patient time has only been about 30 minutes, meeting the hospital's goals for the service.
Meskan said early in the year that she'd be assessing the clinic's status and making decisions for the future by early summer, but with the slight improvement, her staff and the commission decided it best to continue letting operations go, giving the clinic more time to pick up business.
"We've been doing some work in marketing and trying to capture some patient engagement," Meskan said. "You don't want to put money into that and not let things play out."
The Express Clinic has reportedly sent about 415 patients to the River's Edge main campus, most of which are new patients for the organization. Many of them have been seen at the Urgent Care and Emergency departments.
"That's one of the things we were looking for," Meskan said, "to work off our reputation and experience and draw people from the Mankato area."