A new restaurant will be serving up paninis this fall. Extra Innings is set to open in the old Willy's Tavern location along Minnesota Street.
Extra Innings has been serving paninis and pizzas in its Marshall location since 2002. According to owner Michael Sweetman, a friend of his started the restaurant, while Sweetman worked as the first employee, but in about a year, he took over as owner. Sweetman, who grew up in Tracy, said he has been in the bar and restaurant industry since he was 18 — almost 25 years — but this was the first venture into ownership.
Extra Innings' "flagship product" is the panino: a rolled flatbread sandwich filled with lean meats, cheeses, vegetables and sauces. Sweetman said the most popular panino on the menu is their buffalo chicken (which outsells everything else three-to-one), but they also have everything from taco paninis to marinara pie, and customers can build their own as well.
In addition, the menu includes appetizers, salads, pizza and rice bowls. Beer and wine will also be available in house.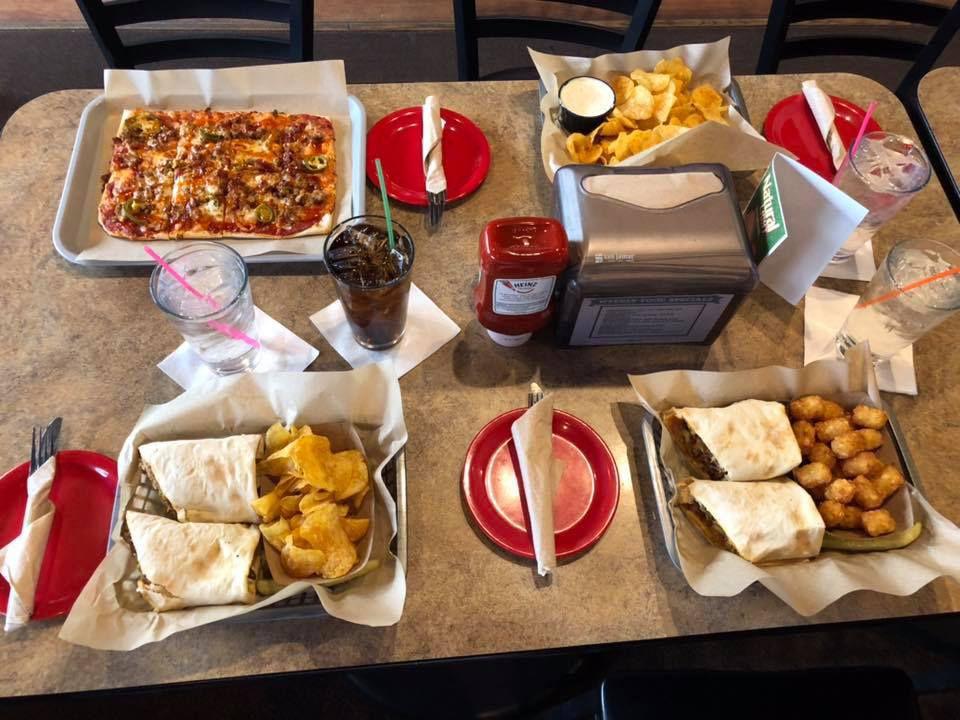 Sweetman said he has considered opening a second location "almost since day one," even looking at another property in St. Peter about two years ago. That one "just wasn't right," but he found a second location in April — the old Willy's Tavern on Minnesota Ave, right next to Erbert and Gerberts at one of the busiest intersections in town.
"I always thought our paninis were just a delicious, unique sandwich that I knew would be popular in other markets outside of just Marshall," he said. "I kept an eye on real estate in quite a few different locations, just waiting for the right opportunity to pop up. And St. Peter just felt right."
Once Sweetman started the process of taking over the property's lease in April, he said things have moved pretty quickly. He added that the city of St. Peter, and Community Development Director Russ Wille in particular, has been a great help throughout the proceedings.
"Everybody over there [at City Hall] has been pretty friendly and helpful," he said.
Sweetman said, right now, he is working to line up the necessary contractors and obtain the proper building permits through the state of Minnesota. He will need to have some work done on the kitchen space so that it can run at the capacity he needs, as well as doing some ventilation work.
Wille added that Sweetman recently received approval from the Heritage Preservation Commission to remove the cedar shake side awning that the building used to have and replace it with a canvas awning, which will display the business logo. This is the last awning to be removed and should "significantly improve" the facade of the building, Wille said.
Another question revolves around staffing. Sweetman said he will probably have a staff of about 10 people, with both part- and full-time positions. Some of his current employees have volunteered to come help at the new location as it gets up and running, and he has tapped a former employee to potentially become its new manager.
Sweetman said he hopes to open no later than Oct. 1, adding that it would be great to open even sooner.
"I'd like to optimistically be open at some point in September," he said. "Maybe [that's] a little overly optimistic, but a guy can dream, I guess."
Wille said that timeline isn't outside the realm of possibility.
"I think his timeline is very aggressive, but reasonable from my experience," he said.
According to Sweetman, the plan is to have a "soft opening" at first and then a grand opening a little further into the future. He said he doesn't expect business to be booming at first, since he doesn't have the presence of some restaurant franchises.
"We're not going to have the impact that some of these big franchises have when they open up," he said. "I don't anticipate it being crazy busy right off the bat. I think we'll have to earn our place in the market. But if we are busy from the get-go, we'll be happy about that, too."
Either way, Sweetman said he's looking forward to officially opening.
"I'm excited to get over there and be a part of the St. Peter community," he said. "It seems like a cool little town and a really nice place to be."