It of course depends on one's own perspective and experiences, but for many, 2020 is a year they're happy to leave behind.
Dominated by a pandemic, a stalled economy and plenty of contentious politics, it wasn't always the easiest task to read the news headlines. And that was no different in St. Peter than anywhere else. But for all the discourse dominated by COVID-19, there were still time for important local stories — whether challenging or heartening.
There were fires that tore buildings down but also developers that put them up. There were untimely deaths but also inspiring fights. There were failures on the system but also triumphs within it.
It was a year full of the unexpected, even while routines became more monotonous. Here are 10 of the biggest stories in the St. Peter Herald in 2020, counted by website statistics and reader votes. Plus, three honorable mentions worth noting.
There is no getting around that the coronavirus and COVID-19 pandemic was at the forefront of news for almost the entire year. Since the first case was confirmed in Minnesota in early March, residents across the state wondered what impact the disease would have, and it certainly has made its mark.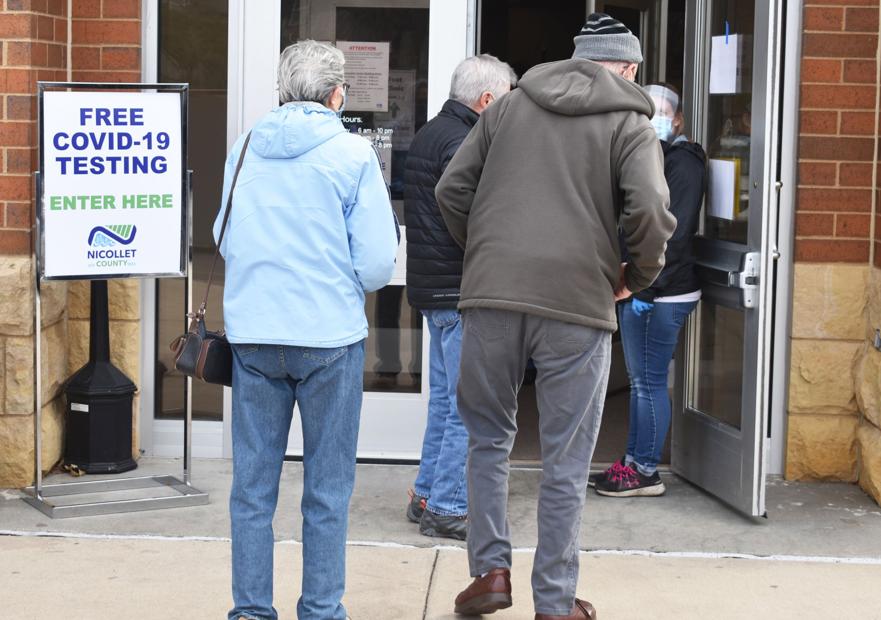 At the end of December, the state had counted over 5,100 deaths from more than 413,000 confirmed cases. For reference, the 2019-20 influenza season in Minnesota produced 197 reported deaths. The lack of a vaccine caused COVID-19 to be more dangerous, as there has been no wholly effective preventative measure to stop the disease from reaching the most vulnerable.
For its part, Nicollet County had reported 30 deaths from over 2,000 confirmed cases at the end of the year. Many of those deaths came from long-term care facilities, and most were in residents older than 60, but a handful were under that age.
The statistically most read story of the year on the Herald website came in late March, when a 26-year-old was reported to have contracted the virus. It was a sign of spread, though it wasn't yet classified as community spread, due to the nature of the transmission.
Confirmed community spread would soon follow, though, and as much was still be learned about the disease, community members were interested in how this latest development might impact everyone.
Nicollet County Health and Human Services Director Cassandra Sassenberg had a message for the community.
"While this is the third confirmed positive case in Nicollet County, we know testing to be limited," Sassenberg said. "We are asking Nicollet County residents to take protective measures, like staying home and avoiding social gatherings. The goal is to slow the spread of COVID-19, so we don't overwhelm the health care system. It's important for all of us to do our part to protect the people in our lives who are at higher risk for serious illness."
That advice would continue to be repeated for the next nine months, as the virus' impact continued to grow.
In the thick of the 2020 United States presidential election, President Donald Trump set out to visit Mankato. He already visited Minnesota, as had his opponent and now President-elect Joe Biden. But the current president visiting so close to the St. Peter community and at such an important time certainly peaked the interest of readers.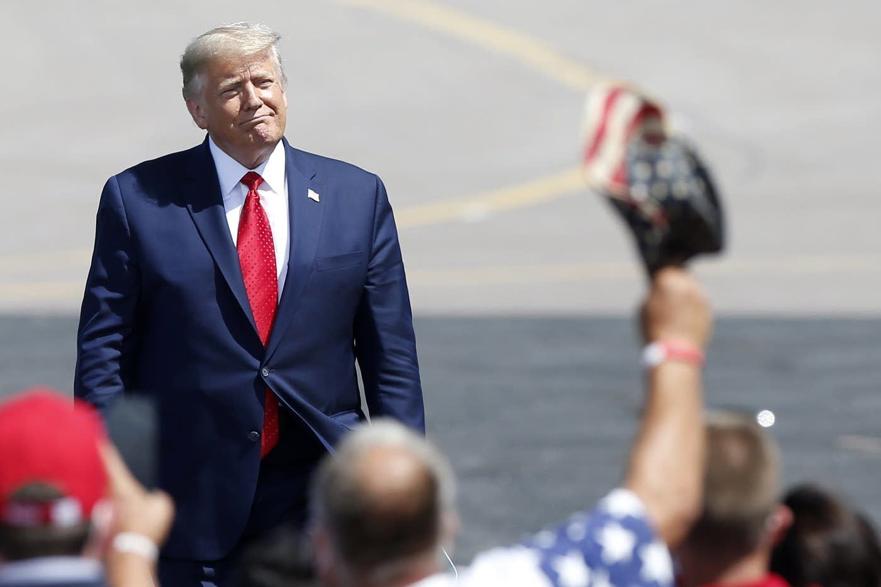 After reports surfaced Thursday, Aug. 20, details of the trip were mostly confirmed by Friday, Aug. 21. Trump's campaign team said in a release that the president would visit the Mankato Regional Airport, starting 2 p.m. Monday, Aug. 24. The team said that the visit was not a public event or rally.
Mankato Police was contacted ahead of time for security purposes.
Trump had carried Wisconsin, Pennsylvania and Arizona as part of his Electoral College victory over Hillary Clinton in 2016, but some polls showed him trailing Biden in those states this year — he would go on to lose them. Trump narrowly lost Minnesota four years ago, but aides felt he could turn that state in his favor this time around — he ended up losing the state by a larger margin.
Mankato, part of the 1st Congressional District, which featured a hotly contested campaign between incumbent Republican Jim Hagedorn and Democratic challenger Dan Feehan, which Hagedorn went on to win, was seen as a target area for the Trump campaign. Given the pandemic, there was not as much hoopla as one might expect from a visit, but a sizable crowd was still invited and did attend the rally.
Minnesota met Hollywood in March, as local Kasota business Drive A Tank became the site of an upcoming WWII film starring Tom Berenger and Ron Perlman.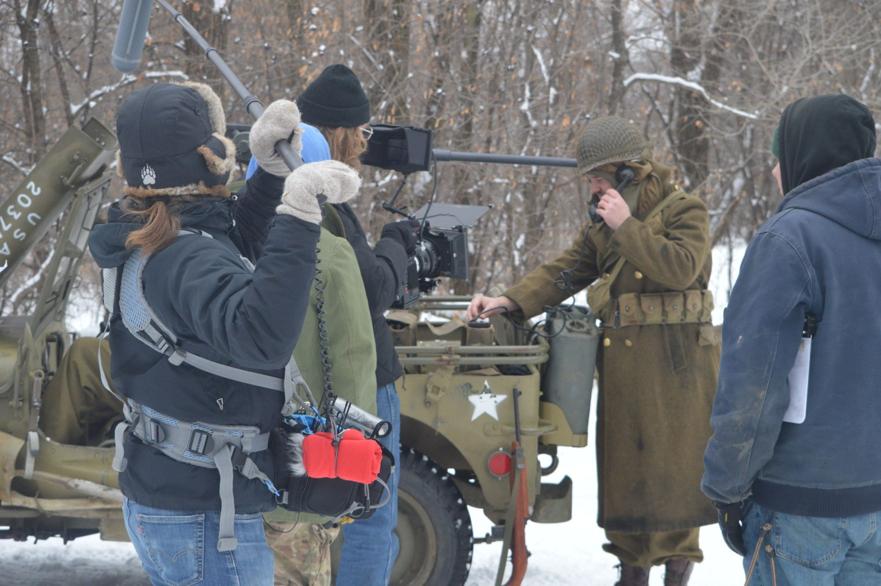 After years of working in Minnesota, actor, writer and director Luke Schuetzle decided that the local business would be the perfect spot to film his new movie "Battle of the Bulge: Winter War," a sequel to his 2018 picture "Battle of the Bulge: Wunderland," which starred Schuetzle as Lt. Cappa alongside Tom Berenger, who is known for films such as "Platoon," "Major League" and "Sniper."
"Tony, of Drive A Tank, was gracious enough to let us come shoot for free and use some of his tanks, which obviously were vital in the Battle of the Bulge during World War II," said Schuetzle. "So we're out here shooting with some American vehicles and tanks and utilizing good Minnesota snow."
"Winter War" chronicles the infamous German surprise attack on allied troops between December and January 1944-45. The film returns to United States Lt. Cappa and his squad as they make their way behind the invading German army. They eventually find a U.S. supply depot that Sgt. Harris, an African-American soldier, is guarding. Upon the discovery, the troops must make the decision on whether to stay and defend the depot or leave it for the Germans.
A search warrant application filed in Nicollet County District Court indicated that Dwight Selders, the owner of KingPins Bowling Alley in St. Peter, started the fire that caused the building to burn to the ground Feb. 16. He reportedly told investigators that it was an accident.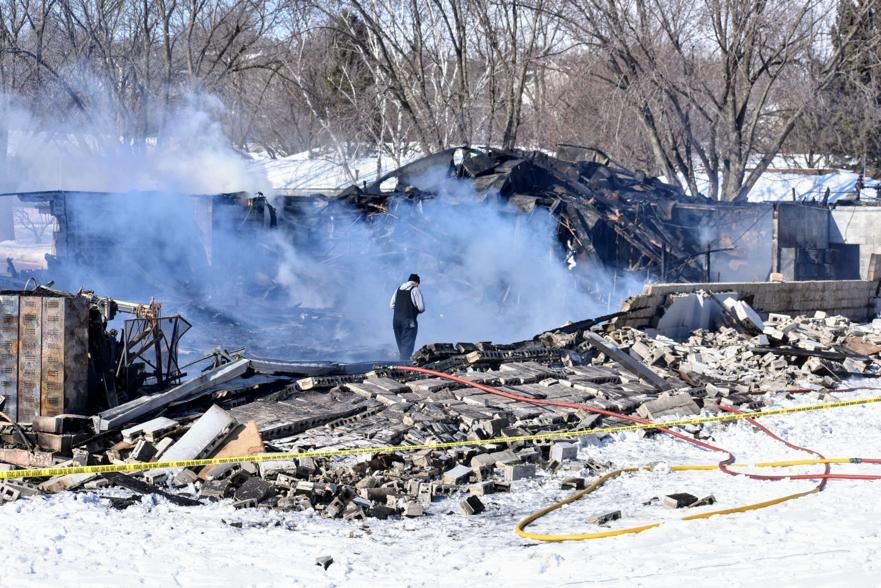 In a recorded statement 11 days after the fire, Selders reportedly said that he was at the bowling alley Feb. 16 morning and accidentally caused the fire. He said he was working on a pin-setter with a torch when he accidentally set a towel/cloth on fire; he said that towel/cloth was inside a bucket with other flammable material. He told the fire marshal that he panicked after the fire was set and left the area, turning off the lights behind the pin-setter as he left.
He was later charged with first- and second-degree arson, both felonies. He is currently scheduled for a jury trial to begin April 12, 2021, with a pre-trial appearance in March.
According to the charges complaint, surveillance video shows Selders, who co-owned the business, walking out and locking up the night of Feb. 15. The next morning, Feb. 16, at approximately 7:24 a.m., according to the complaint, Selders was reportedly seen on surveillance video unlocking and entering the facility. He was reportedly the only person seen exiting or entrancing the building between those periods.
Upon entering the building Feb. 16 morning, Selders allegedly walked to an area behind the pin setting machines, shown on surveillance video. The video reportedly then showed a light, later identified as fire, coming from behind the pin-setting machines. Selders then allegedly walked away from the pin-setting area and was seen on the surveillance video looking back "toward the pin-setting machines area as fire continues to build …" He left the building at 7:30 a.m., according to the complaint.
Two residential fires in contrasting socio-economic environments also grabbed headlines in 2020.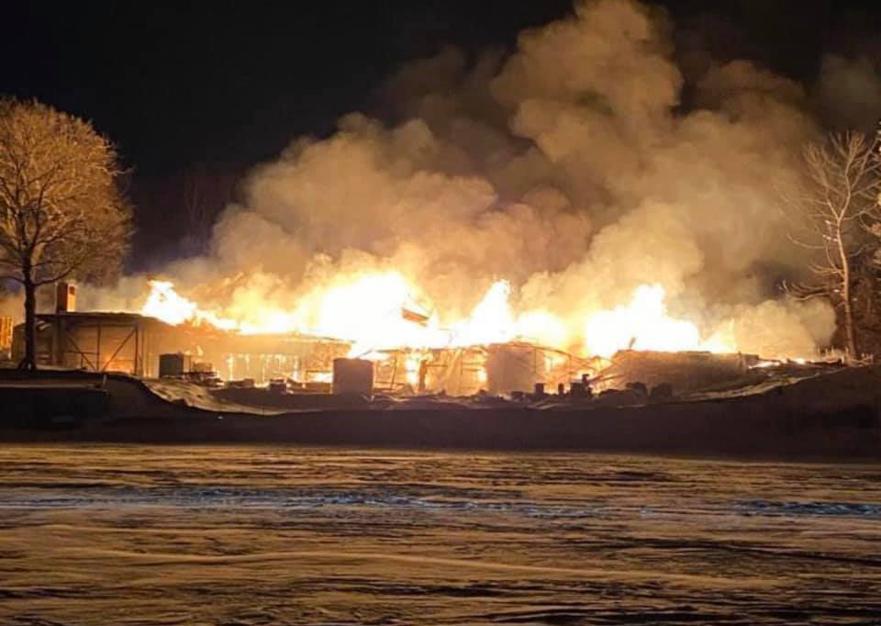 In February, a multi-million-dollar home in construction on the northeastern shore of Lake Minnetonka burned down Feb. 13 morning. It belonged to a member of a prominent local business family.
Jon Davis, former CEO of Davisco Foods (previously St. Peter Creamery), was the owner of the in-development mansion in Wayzata. In addition to other businesses, the Davis family also owns the Le Sueur-based Cambria; Jon's brother, Marty, is CEO. The siblings grew up in St. Peter.
According to reports, authorities said the home burned for more than half a day. Wayzata Fire Chief Kevin Klapprich told the Star Tribune the unoccupied property at 2750 Gale Road on Breezy Point in Woodland, caught fire at about 6:15 p.m. Feb. 12. Soon after, one firefighter reported "a large explosion" as flames overwhelmed the structure, according to emergency dispatch audio.
According to Zillow, the Lake Minnetonka property was sold in 2017 for $5.4 million. Davis is the registered property owner; he lives elsewhere on the lake. He expressed gratitude for the work of firefighters.
Four months later in early June, Firefighters and law enforcement were on scene June 4 at around 1 p.m., as Ell-Mar Apartments, off North Washington Avenue in St. Peter, caught fire.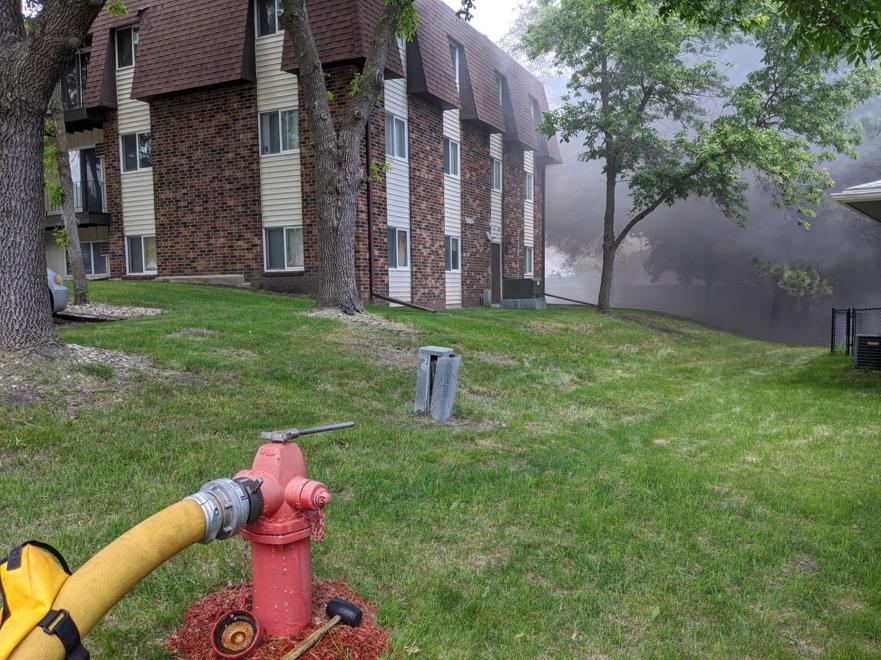 One firefighter sustained a minor injury, which was treated on scene, and there were no other injuries, according to a news release, but there was damage to the building. One resident had to escape from the third floor by climbing down a St. Peter Fire Department ladder from the balcony.
On scene, residents shared what they saw. Mary Ferguson was inside the four-story complex when she noticed smoke coming outside of the building.
"When I came outside, at the top, there was barely anything, but on the third floor, the flames were just coming out," she said. "And then all of a sudden, the second floor got it, then our apartment on the first floor got it."
The building management company, Lloyd Management, secured housing for all occupants needing it after the fire.
The third fatal crash in two days in Nicollet County occurred Tuesday afternoon, Jan. 21.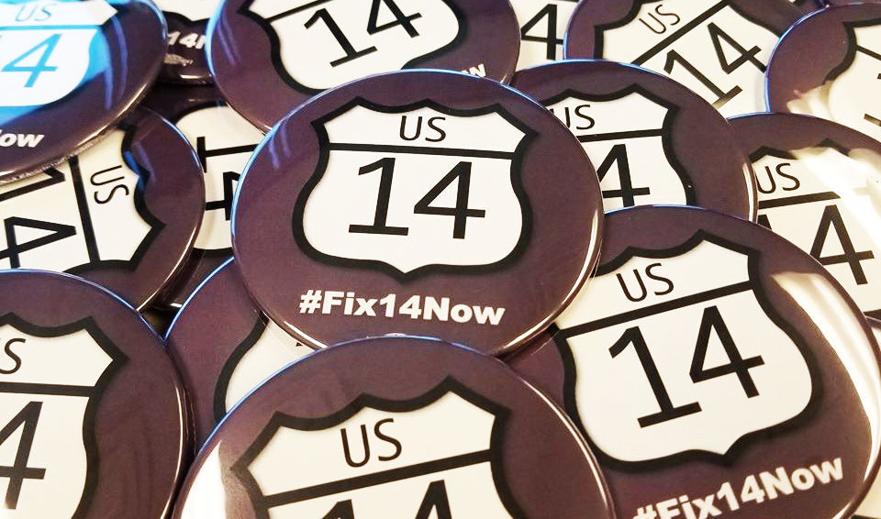 Aaron Glen Lloyd, a 23-year-old man from North Mankato, was killed in the Tuesday crash. A day before that, 45-year-old Naomi Sue Peterson, of New Ulm, was killed, the same day that 17-year-old Jillian Thompson, of Nicollet, was killed.
Two of the crashes occurred on Hwy. 14 on the ever dangerous two-lane stretch from Nicollet to New Ulm. Years of work have gone into a four-lane expansion of 14 all the way from Rochester to New Ulm, and that Nicollet to New Ulm stretch was the last piece of the puzzle.
The two fatalities on the road in January helped move the conversation quickly at the Legislature, and with Gov. Tim Walz connection to the area, and some local legislators continuing to vocalize their support, the state targeted federal funding for the project. That funding was secured in September. Construction is still a few years out.
While the killing of George Floyd by a police officer occurred in Minneapolis, there was no escaping the ripple effect only 50 miles away. The incident sparked protests (and in some cases, looting and rioting), not only in Minneapolis, but in cities across the United States and even the world.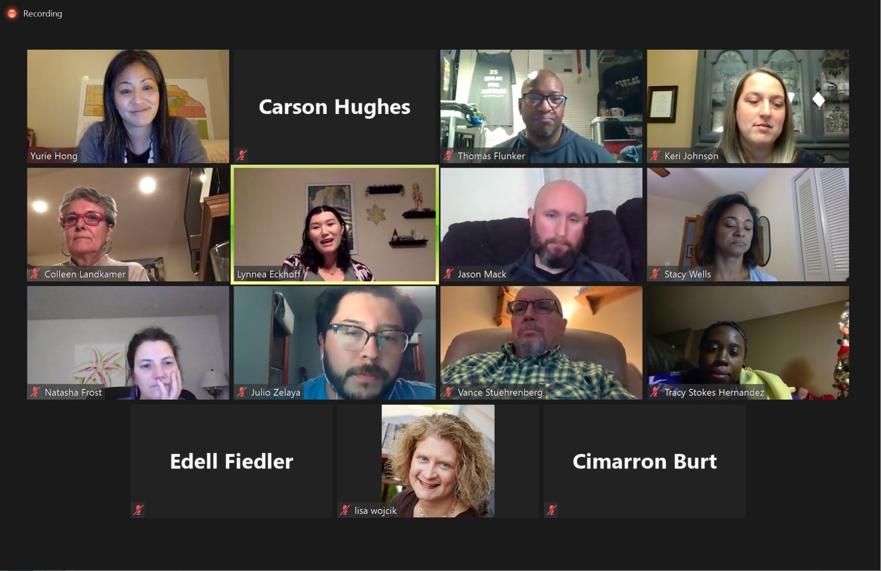 It enhanced an already ongoing conversation about policing, including significant suggestions in Minneapolis that a police department should be disbanded altogether. That severe of an action did not end up occurring, but no doubt the moment impacted police work and community relations going forward.
A virtual discussion series in Greater Mankato and St. Peter wanted to analyze just that, bringing together civil rights and diversity advocates, along with law enforcement, to talk about what issues and solutions there might be for community policing in the area.
While the programming had no standing to direct change in policy or decision-making, organizers hoped that vocalizing the issues would help law enforcement to know expectations and be held accountable, with the same expectations placed on the wider community.
"The goal of this series is to motivate, educate, and empower community members and civic leaders to improve policing in the area," said Yurie Hong, of Indivisible St. Peter/Greater Mankato.
Residents in St. Peter were excited for another grocery store option in town, as Hy-Vee opened on the north side in August. Before the actual opening day, the store announced in June that it was coming soon and a Starbucks coffee shop would be included inside.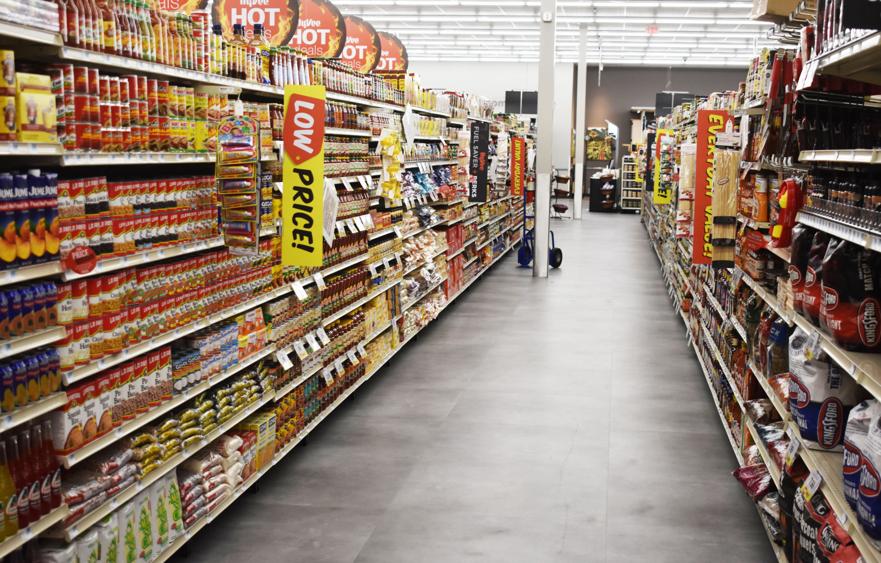 The new grocery store, which took the place of the old Shopko Hometown on the north end of town, near Hallet's Pond. Hy-Vee renovated the space to meet its needs. The store came with food service, offering lunch and grab-and-go items, like pizza and Chinese food. It also offers a flower shop area, deli and bakery. The footprint is smaller than the two stores in Mankato.
Hy-Vee Senior Vice President of Communications Tina Potthoff said in August the company had no immediate plans for expanding the building. The St. Peter Shopko building is about 36,000 square feet; the uptown Mankato store, first opened in 1997, is about 68,500 square feet.
It was noted in a December St. Peter City Council meeting that Hy-Vee staff is exploring a spot across the road for a potential gas station and convenience store.
The pandemic changed life in many ways, but perhaps the most drastic was the change to education, specifically public schools. To mitigate the risk of community spread, districts across the state and country changed learning models, often resorting to distance learning.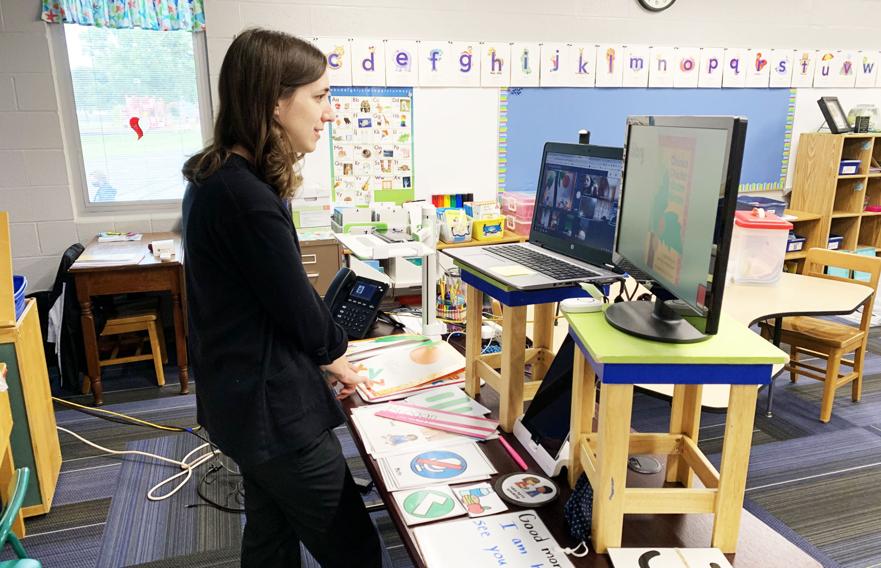 In August, St. Peter Public Schools announced it would begin the year in hybrid mode, meaning half of the student body would be in schools one day and the other half would be in the next. This format continued to be used until the district needed to switch to all distance learning in November.
Now, heading into the second half of the school year, the district plans to bring back the youngest students in January for full-time in-person learning, while middle and high school students will return to hybrid mode, potentially reaching in-person status by February. It will all depend on the evolution of the pandemic, as a vaccine is distributed.
While River's Edge Hospital lost a competent leader in CEO George Rohrich, who headed to the northwest coast, in 2020, it had plenty to boast.
Before the pandemic hit, hospital leadership was sharing its story, noting a growth from a hospital on the brink to a thriving community institution. In recent years, the hospital has not only climbed out of the hole and righted the ship, it has expanded physically, grown financially and evolved into a model example of a high-functioning independent small hospital.
And that's no small feat in a health care climate today that has seen countless community hospitals be overtaken or simply close. The road to today required effective leadership, courageous decision-making, staff buy-in, community trust and a whole lot of positive energy.
"We're busier than we've ever been, but we have more fun than we've ever had," said Chief Human Resource Officer Jackie Kimmett. "We are a family; we care about our employees."