Gary Wertish, president of Minnesota Farmers Union, said health care cost is the No. 1 issue that rural residents bring up.
That held true during a Rural Voices Discussion on Friday morning at The Woods at Shoreland Country Club, St. Peter, organized by the union. Farmers and other rural residents pressed problems with health care cost, low commodity prices and corporate agriculture.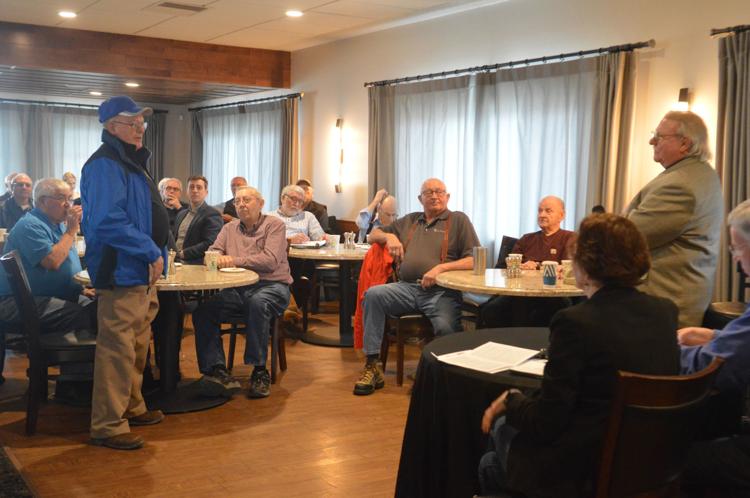 Debra Hogenson, wife of retired farmer Douglas Bauman, said they paid about $40,000 per year in health care costs before they were eligible for Medicare. The couple moved from Nobles County to Waseca at their retirement.
She said people may complain about the Affordable Care Act, but both she and her husband were diagnosed with major health issues.
"Without the Affordable Care Act, we would've lost insurance," she said.
Instead, they paid nearly $2,000 per month in premiums and hit their high deductible.
As they confronted the cost of health care, inability to continue farming and need to sell the farm, Hogenson said it kept her up at night.
"It was terrifying," she said.
She said she's not sure a single-payer system is the long-term solution. If a family of five is paying premiums as they would in Medicare for hospitalization and drug coverage, plus a supplement plan, "you're looking back in the same ballpark," she said.
But, she said, the government needs to put more regulations in place to get insurance and pharmaceutical companies away from pure capitalist forces.
Others spoke in favor of a single-payer system.
Minnesota Farmers Union supports extending the provider tax and allowing those on the individual market to buy into MinnesotaCare, the state-run insurance program, at full price. Particularly for farmers in the southeast and northern portions of the state, there is no competition on the market.
"We need a broader discussion at the federal level," said Wertish, who owns a farm in Renville. "But nothing is happening there … We've got to try things and if it doesn't work, keep addressing it at the state and federal level."
Besides health care, participants called for enforcement of antitrust laws in agriculture and talked about soil health initiatives.
Gene Paul, of Faribault County, said he wants to see the federal and state government enforce antitrust laws. Others chimed in to support this point, saying that a handful of companies control food supply, seed and agricultural inputs nationally and internationally. They suggested that this limits the profits that small farmers are able to collect.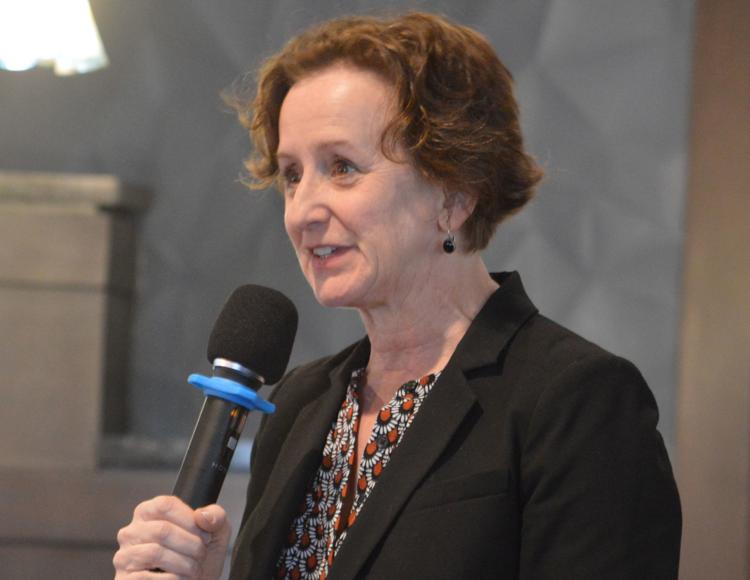 Susan Stokes, assistant commissioner of agriculture, said antitrust laws have never been fully enforced.
"Our attorney general is interested in what can be done to enforce the state antitrust law," she said.
Paul said Farm Bill policies need to level the playing field between smaller and larger farms to increase the profit margin for smaller operations.
"Price alone is not the answer," he said.
Harold Wolle, a Watonwan County farmer and board member of the state and national corn growers associations, said the state association is part of a soil health partnership that is researching cover crops and minimum till tools in the state.
Chris Gamer, of Rice County, said the farm where he works planted 27,000 hazelnut trees. It can be a soybean replacement in feed while providing improved soil health. But without a critical mass of producers, there won't be processing nearby.
"If we build healthy soils, it will take carbon out of the air," he said. "But there's not enough to build an industry. We need other people interested in growing hazelnuts."
Another MFU forum takes place April 26 in Cannon Falls.