It's hard to imagine St. Peter today without its Co-op, but if not for some serious devotion from leaders and volunteers four decades ago, it could've been a very short run for the organization, making it a mere footnote in the pages of the community's history.
Instead, the St. Peter Food Co-op is celebrating 40 years of operation, solidly situated at the community's very foundation. It's an attraction to residents and out-of-town guests alike; it's a place for natural, organic and local foods, but it's also a place for gathering and for education. Most of all, the Co-op is a representation of what community can create.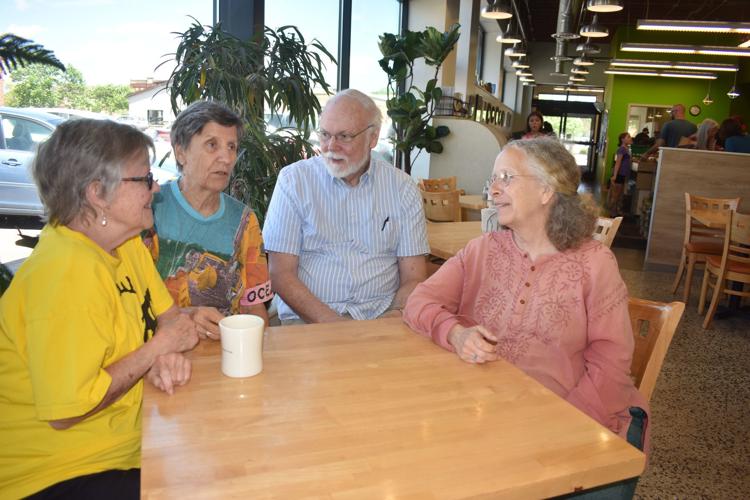 Over time, the Co-op has grown from its first location, a 1,600-square-foot former sporting goods building to its location today, a 10,000-square-foot, full-fledged grocery store and deli. And it all started with some local residents members who just wanted access to some natural foods.
"It's really a celebration of this community, and the values that they hold dear, that they've been there for 40 years to support this," said Margo O'Brien, long-time Co-op general manager and leader. "It's not just selling food. This is more than selling food. It's a gathering place; it's welcoming; we have people from all walks of life."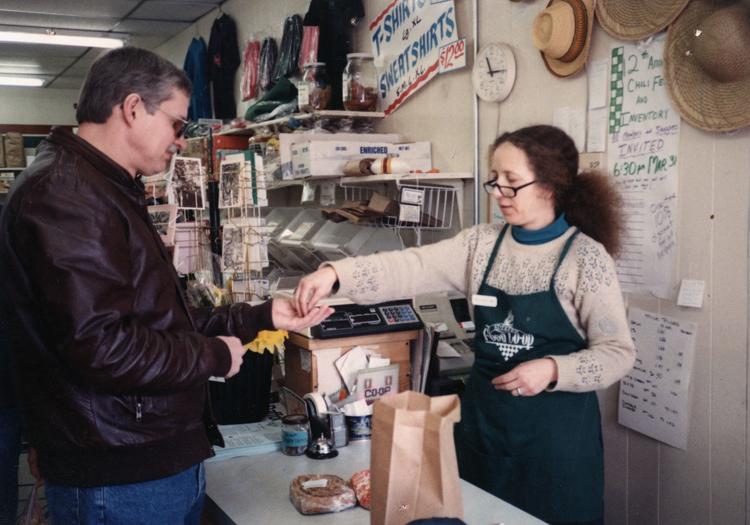 She continued, "Our little community has made some really good impacts in terms of sustainability, some of those food things that are important to us — organic, community supported agriculture, local growers, local producers. That's a wonderful celebration that we've gone from that little store to having some kind of economic impact."
Early years
Back in the late 1970s, there was a hunger for more in St. Peter, a diverse and unique community, with its fair share of residents interested in progressive ideas and initiatives.
"St. Peter had a different culture. We had Cherry Creek Theater, Arts and Culture Magazine," said John Lammert, who came to town a few years after the Co-op got started.
Edi Thorstensson, the 13th member of the Co-op, chipped in, "I think the time was right. We had gotten through the Vietnam years, and people were looking for something new."
"It was a virginal time," O'Brien added.
O'Brien, who came to St. Peter in 1974 from Boulder, Colorado, which was at the height of the natural foods movement, was longing for natural foods and was making trips to the Twin Cities to get them. She would become pivotal to the Co-op soon after its start, but she wasn't involved in the very beginning.
John Ramsley, a Gustavus Adolphus College dropout, got in touch with the All Co-op Assembly, an organization that aimed to start co-ops all across Minnesota. There was a punch list of things to do, and Ramsley got a group of people to work on them.
The idea worked in St. Peter, O'Brien thinks, because people were doing it for the right reasons. Rather than making it as a protest to mainstream agriculture and food practices, the St. Peter Food Co-op was about providing an alternative that everyone could get behind.
"The Twin Cities and the Mankato co-ops were all very politically charged," said O'Brien. "When we put this co-op together, it was a slice of the community. We had farmers, people who lived up north that were used to this idea. The Swedes that migrated here were used to cooperatives. In northern Minnesota, they had this whole flourishing thing. There were some old-timers that were really comfortable with this business model. It was a really good cross-section."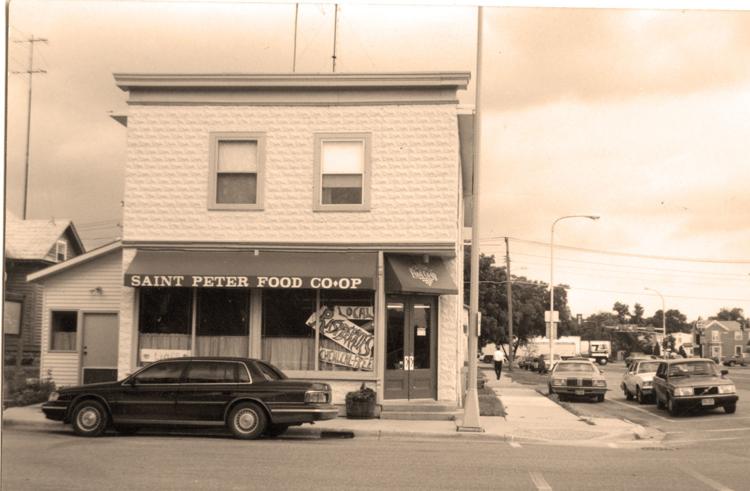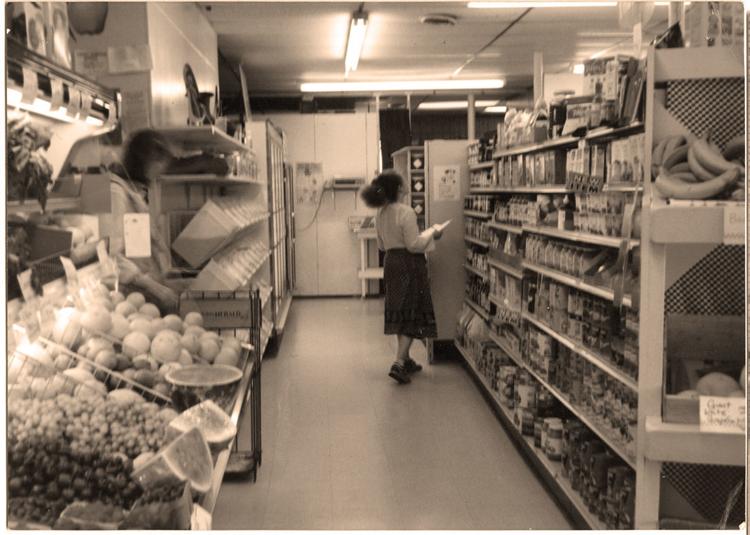 The first Co-op building was at the corner of Broadway and Front Street in St. Peter. It was a small space that could fit three aisles, mostly of bulk grocery items. It started as a member-owned co-op, with $5 being the price for an equity share. Volunteers meanwhile got discounts on their purchases.
Lammert was drawn in by the community of the place.
"I walked over there in the winter (of 1982) and found it was a nice place," he said. "I started talking to (Assistant Manager Sheila Murra) and Margo. They said 'Why don't you volunteer?' Almost everyone at Gustavus was married and had a cabin up north, so I hung out with the folks at the co-op. They adopted me, and I started to volunteer and eventually closed on Fridays. It was a small group."
It was the sandwich shop that brought long-time member Gretchen Koehler in. One of the members came back from a vacation in the early 1980s and said he had the best sandwich of his life and wanted to try making it at the Co-op. The other members said why not, and the first sandwich, the cheese deluxe (including carrots, shredded cheese, onion, sprouts, more), was born.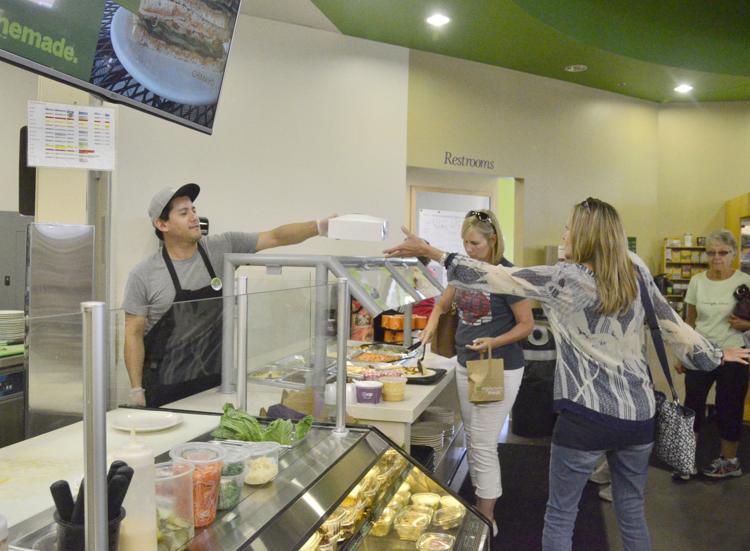 The sandwich shop that resulted from it, janky as it may have been, was a hit.
"I was interested in buying a whole sandwich, some daily good and the one pot of soup if you got there early enough," Koehler said. "No matter what it was being served, I ate it."
New location
Not long after starting the Co-op, O'Brien was appointed manager; she got a good discount, but the pay was hardly anything to write home about. As the scheduling became more and more difficult, with the workforce changing and more women becoming unavailable, Murra was brought on as a part-time manager.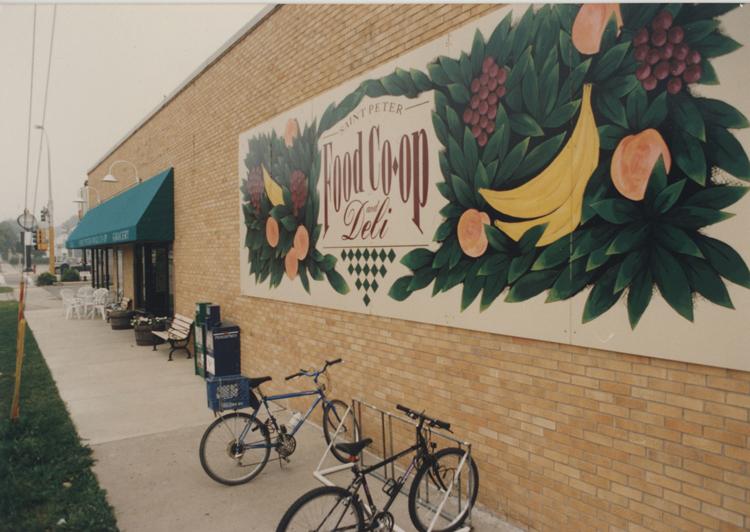 The Co-op kept growing and finally in 1994, after raising $300,000 through member loans and bank loans, it moved to a new, bigger location off Broadway Avenue — the current location of Jake's Stadium Pizza, but originally built in 1949 as a Lager's car dealership. The news space was about 5,000 square feet, triple the size of the first store.
At the same time, the members agreed to switch to a consumer-based model, which allowed the Co-op to start bringing in paid staff. Under the consumer-based model the excess profits go back to members who consume product. The equity share to be a member also increased to $80.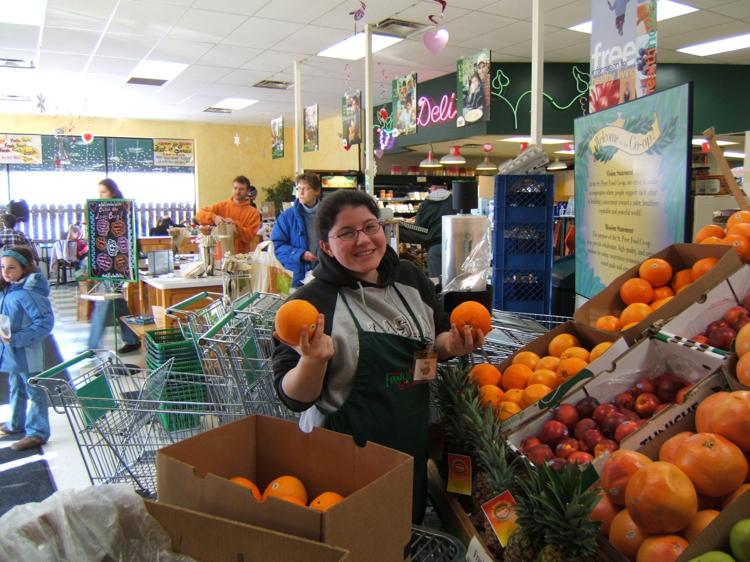 The new, larger space and increase in dollars allowed the Co-op to grow in its selection and offerings. The sandwich shop was fully established and suddenly there were several aisles for customers to shop in.
"I saw it move toward something a little more refined and much more accessible," Thorstensson said. "It was easy to help yourself to things, because it wasn't complicated. And in later years, it got more sophisticated. When the sandwich shop came, I think that was a big change."
Tornado and post-tornado
The Co-op kept going along smoothly up until the tornado hit St. Peter in March 1998. It did damage to the buildings HVAC system, doors and windows, causing a shutdown for three weeks. Co-op leaders and lovers were nervous, but the organization's ability to come back after getting knocked down proved a welcome validation.
"I think after something like that, you're just hoping people will come back," Thorstensson said. "Some people left town and never came back, but I think most of us figured we were going to get back on our feet and keep going. It was reassuring to see the Co-op was still there and other places we really cared about. It came back together again, but yeah, it was like every business that made it, everything was a sign of hope."
The Co-op was stronger than ever by the early 2000s, still at its Broadway location. But again, the organization was outgrowing its space. The once neighborhood grocery store was becoming an attraction to the community and beyond. Interest in natural and local foods was only increasing.
Throughout the early- and mid-2000s, leaders looked at a number of options. But it wasn't until the economic downturn, ironically, that the best option became available. A car dealership at the current location of the Co-op, right off the main drag, Minnesota Avenue/Hwy. 169, in St. Peter, was told it would no longer receive vehicles from General Motors.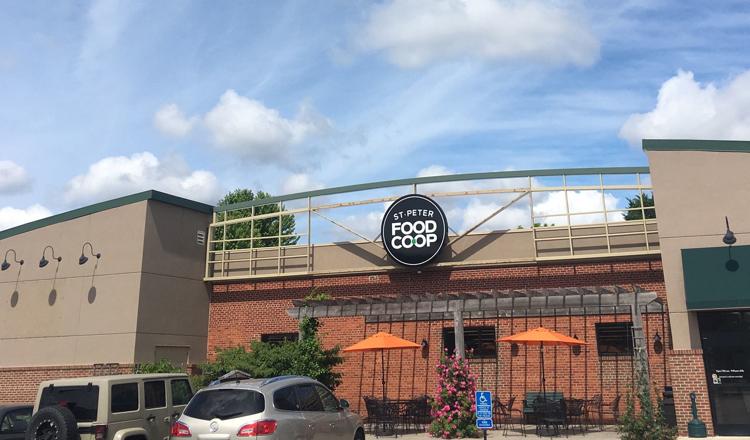 The price for the building and the parking lot was $900,000. The Co-op team decided to sell preferred shares to raise the money in increments of $1,000 and $10,000.
"Margo calls me and says, 'Gretchen, will you call people to see if they'll go into this loan situation,'" said Koehler with a laugh. "And I said, 'Well how much do we need to raise Margo?' And she said, 'Well, it's $750,000 to raise the money for the building and the parking lot.' I said, 'Uh-uh-OK.' I started calling right away."
Now and the future
The Co-op raised $900,000 from just a few hundred people, and suddenly the dream of being a full-fledged grocery store and deli was a reality. The latest location is a 10,000-square-foot building meant to be a grocery store. Since taking over in 2011, the Co-op has become a one-stop shop for a family's grocery needs — with natural, local products.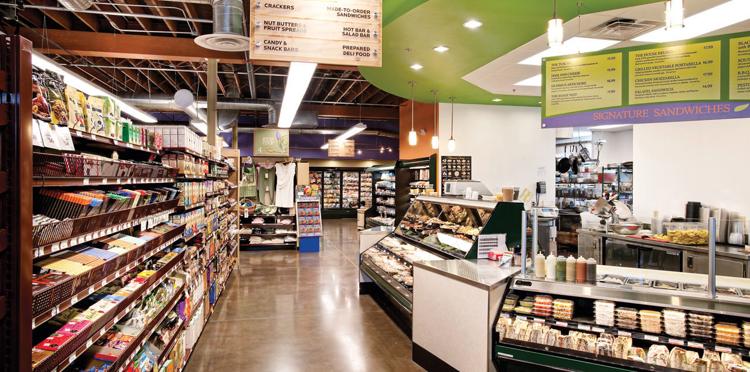 And after a 2018 renovation, the store now has a fresh look, an expanded deli section and a community gathering space.
"It's much more pleasant physically here. There's no comparison to the little store," Koehler said.
The Co-op today is generally filled with people, young and old, from St. Peter and beyond. They might be grabbing a couple snacks for a trip, doing a full grocery trip, grabbing lunch at the deli or just sitting for coffee with friends. Whatever the reasons, people are there and using the facility.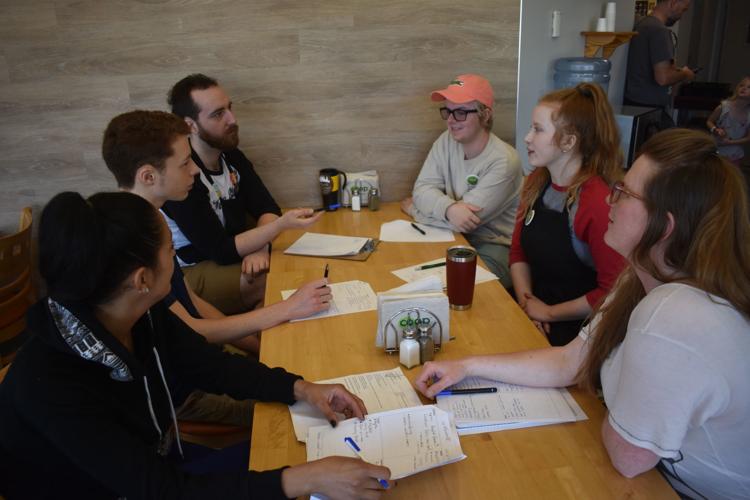 And while the original members might not be around forever, the Co-op appears set for years to come. With young workers splattered throughout, the building feels vital in the modern day. Erik Larson, now 39, has been working at the Co-op since he was 15. He's currently the operations manager. He sees a great future for the organization.
"Staying really true to all of our values at the Co-op is really important," he said. "What the future holds remains to be seen, but serving the needs of the community, as we always have, will dictate what we need to do."
That's music to the ears of the founding members.
"We're the same as we've always been," O'Brien said. "Not exactly, you have to keep changing, but those core values of why we thought this was a good idea in 1979 are still valid, and we keep those alive, and we keep those things in front of the employees."