As they watched the flame, smoke and water destroy their upper floor apartment on 101 S. Minnesota Ave., roommates Joe Mueller and Jeff Terpstra realized they were about to be homeless a week before Christmas.
"It was just shock," Terpstra said.
"We were happy that we got out of there and were warned in time," Mueller added.
The fire, which occurred late night Dec. 18, has since been traced to breakers, located upstairs in the hallways outside the apartment where Mueller and Terpstra resided. At the time, the two, who both work at Neisen's Riverside in St. Peter, had some friends over, enjoying snacks and wine before the holidays. They did not immediately see signs of any fire, though there were some small clues.
"The outlet went out for the tree, then a breaker, and then the power was out when the last guest arrived," Mueller said. "We noticed some smoke, and then Jeff went outside, and there were already two cops out there for an open flame in the roof. We all evacuated and just watched the firefighters do their work."
With smoke and flame yet to leak into the apartment, the situation could've ended much worse for everyone there.
"When the power went out, we were ready to just keep having wine and enjoying our company," Mueller said. "So yes, someone spotting it might've made a difference."
But while they were both thankful to have come out fully healthy, reality set in over the next few days — much was lost, including a home. Mueller carried renter's insurance, which will help to replace many of his lost possessions, but Terpstra did not, exacerbating his concerns.
They both lost of items of sentimental value. Mueller was not able to recover a charcuterie board that had been created years ago at his parents' mill, in addition to a whiskey glass he had brought back from a trip to Japan. Mueller lost photo albums and beer steins connected to his late father.
While some things can't be replaced, Mueller and Terpstra have felt greatly supported since the fire. They were able to find housing with family and friends before quickly acquiring a new apartment to continue as roommates in St. Peter's downtown.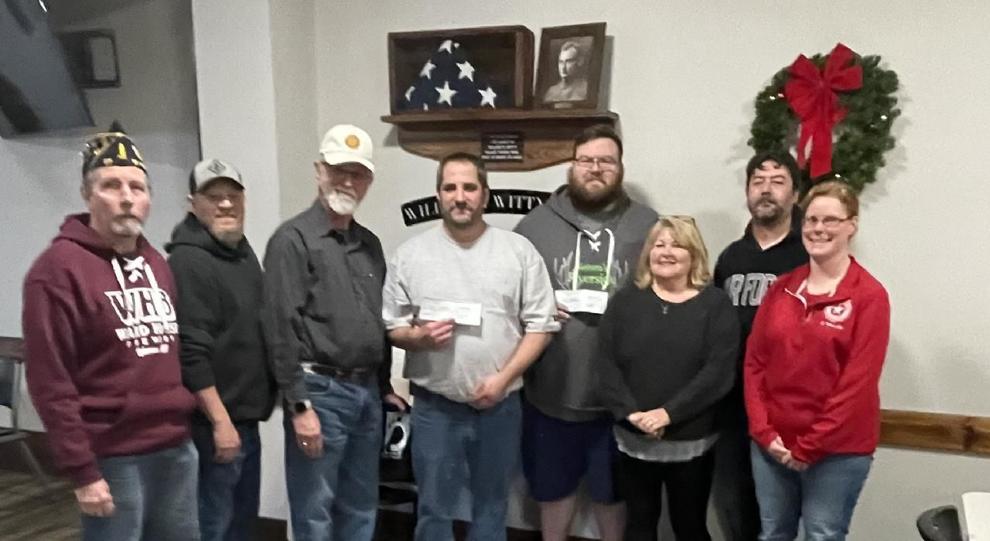 Meanwhile, the two have seen support from all sorts of community members and organizations. Businesses, like Century 21 Atwood (which leased the lower level space in the burned building), St. Peter American Legion, Flame Bar, Red Men Club, Embassy Bar and more made contributions to help them with expenses. Co-workers at Neisen's also started a GoFundMe page, which raised nearly $2,500.
On Jan. 15, Neisen's will host a fundraiser from 1-4 p.m. with donations from the bar's suppliers, and then the Legion will host a separate fundraiser from 4-9 p.m. with a spaghetti feed and karaoke.
"That will be a busy day of shaking hands and thanking people," Mueller said.
The two have been overwhelmed by the generosity of their community, and they expect it will make a great difference in their lives.
"For myself, these funds will help replace the necessities — bed, clothes, first month's rent on the new apartment," said Terpstra.
The people that resided in the building at 101 S. Minnesota Ave. in St. Peter's downtown came out unscathed, but the building itself was not so fortunate.
The two-level brick building was in disrepair, with windows knocked out on both floors, the roof largely destroyed, and debris inside and out. Insurance investigators and the state fire marshal investigated in the days after and sourced the flames to the upstairs breakers.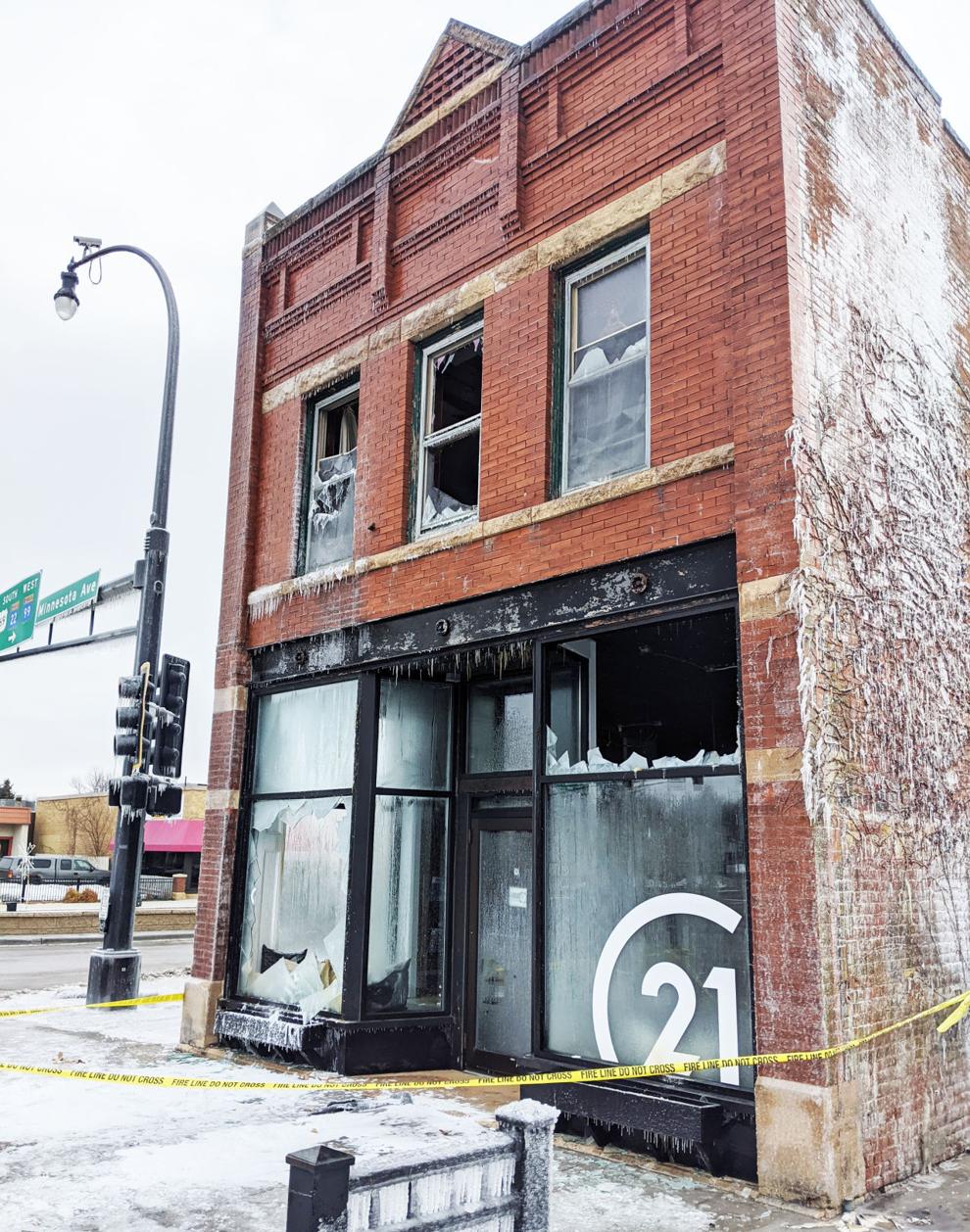 Matt Atwood, the business owner who rents the main level space for Century 21, said a day after the fire that the building's owner thought it was likely a total loss. St. Peter Community Development Director Russ Wille said Jan. 5 that he was waiting on an engineering report from the property owner/manager, and that would determine the ultimate fate of the historic structure.
"The report will give us the status of the physical condition of the structure and whether it is reasonably repairable, whether it can be occupied, and then the property manager will make a plan on how to proceed," Wille said. "They will take a plan to the HPC, which would be reasonably expected to provide an approval, depending on what the engineering report indicated."
He continued, "If (the building) is saved, the expectation would be to return it to its initial historic state. If it's to be demoed, it would be going away, so that would be the plan. If they wanted to then redevelop the site, they'd then need to come up with a plan and again go through the HPC review."
Wille confirmed the building is in the National Register of Historic Places, part of the Broadway to Walnut St. Peter Historic Commercial District, a federal designation. It's also part of the locally designated historic district. That means any fix-up or rebuild would require a plan to match its historic context.
"It's certainly an important gateway to our community with Hwy. 169 and Hwy. 99 entrances going through," Wille said. "It would be a difficult thing to see it torn down, but we'll make a plan, and we'll figure it out."