According to those who knew him, Landon Gran had something to offer this world.
And while he was already able to make an impact in just his 18 years, his loved ones can't understand why he didn't get the chance to do more. It was all cut short in August when the rural St. Peter (Norseland) native was killed in a farming accident.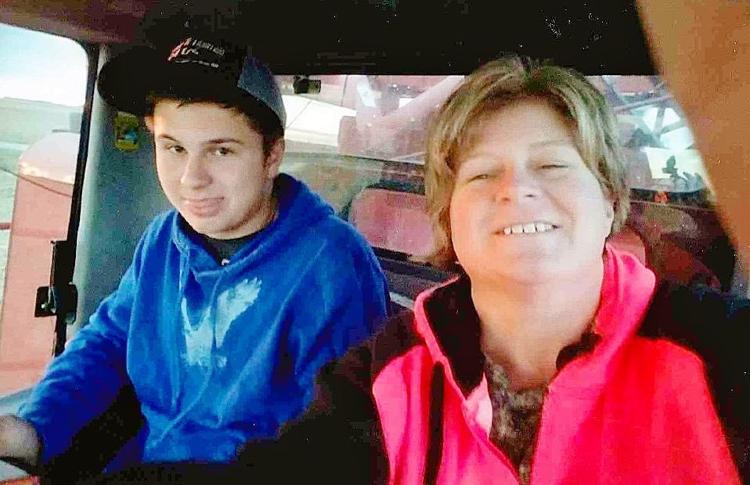 "He would've made change in this world," said Landon's mother, Michele Gran.
Before the accident, Landon was preparing to start his senior year at St. Peter High School, along with his brother James, who was slightly younger but in the same grade. Landon was a Future Farmers of America chapter sentinel, a trap shooter for the high school team, a farmer, a classic car enthusiast, a friend, a boyfriend, a brother, a son.
He was loved by many, and so it's no surprise that much has already been done to honor him. The rural St. Peter farming community set out their tractors days after his death. Friends and family filled the cemetery at the catholic church in Norseland for his funeral. Neighbors stood outside the Grans' lawn on the day of his death, offering their support.
From 10 a.m. to 4 p.m. Saturday, Sept. 21, St. Peter and the surrounding community are invited to Roll'n for Landon, hosted by the St. Peter FFA in the St. Peter High School parking lot. The car show will feature classic cars, trucks, rat rods, motorcycles and more, plus a BBQ pulled pork lunch. All proceeds will benefit a memorial scholarship fund, created by Michele in Landon's honor.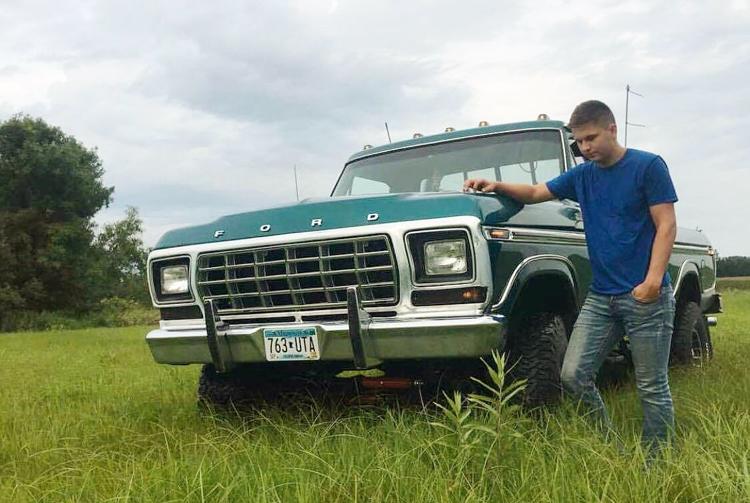 Michele is also pushing for change at the Minnesota Legislature. She is lobbying and promoting new legislation, Landon's Law, to require safer working conditions on farms, specifically related to equipment.
"I wanted him to have a future," she said, "and now we need to do this for him."
Landon knew exactly who he was at a young age. He knew where his interests lie; he knew what he cared about; he knew the people he wanted in his life. Perhaps that's why he had so much time for others.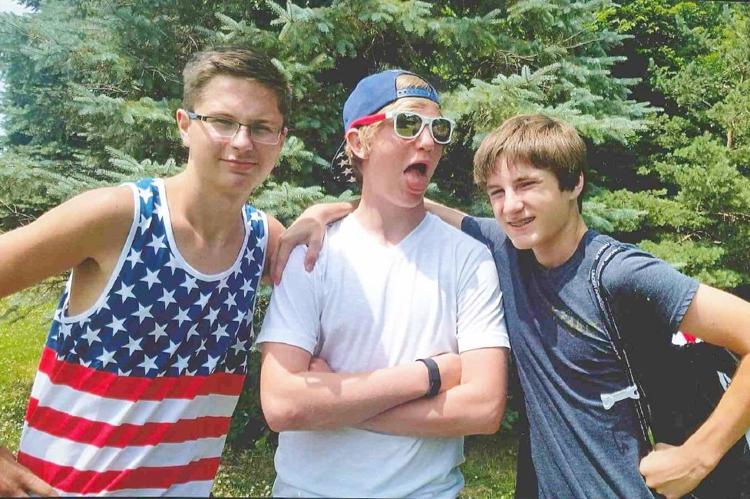 "He would give an arm and a leg for anybody," said Kendrick Wilking, a close friend. "He was always the first one to jump up for somebody. He never said 'No' when it came to helping."
Landon grew up on the family farm, west of St. Peter. He liked to spend time with his dad, David, and his younger brother James. The whole family, really, did everything together.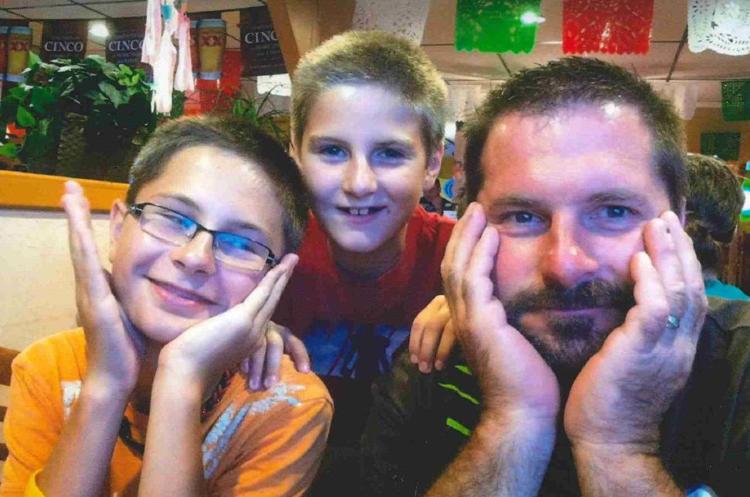 "He liked to help his dad and pretend like they were hunting and play with his dog and ride four-wheelers," Michele said. "They would also go fishing. The whole family was very close. No one did anything without the others."
Landon was especially close with James.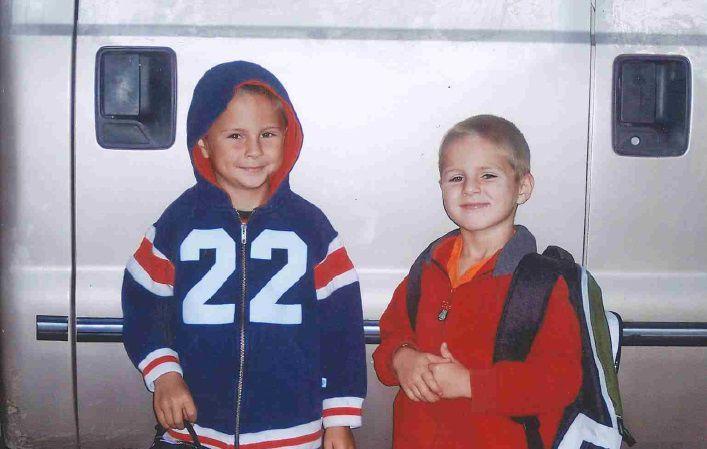 "We just kind of did everything together, and if we weren't together, we were doing it at different times, and talking about it later," James said.
That never really changed. Friends, like Kendrick, were added to the mix, but Landon and James were always close and always spent their time with the same people doing the same things. They hunted, fished, road four-wheelers, snowmobiles, etc. A favorite activity, though, was checking out the car shows in Henderson, Nicollet and beyond.
"That was kind of our thing," Kendrick said. "We went to the Henderson roll-in and Nicollet roll-in all the time. It was our favorite thing."
Landon also had a vehicle of his own: a 1978 Ford truck that he was constantly restoring, upgrading, fixing.
"The last year, that truck was his life," Michele said. "When he turned 16 and was looking for vehicles, he looked and looked, and he fell in love with this '78 Ford. When we saw it, we said, 'Oh boy, he's not leaving without it.'"
Beyond his own interests, Landon was always aiming to be helpful to others. Michele and David sometimes received notes from parents thanking Landon for protecting their own kids from bullying at school. He also made his way to neighbors' homes, taking care of lawns and helping any way he could with no thought of a reward for his actions.
Michael Reeser, a welding and automotive manufacturing instructor at the high school had Landon in class and in his FFA chapter.
"Landon was one of those kids that was hard working, jumped into anything you asked, very charismatic, easy for him to make friends," Reeser said. "He transcended all groups. He was friends with athletes, scholars, theatrical students and agriculture students. He was just a tremendous young man who wanted to better himself and do good things here."
When it came to the farm, Landon was motivated from a young age. He always enjoyed doing the chores growing up, and James admitted that his brother was always the more motivated worker.
"I would call him a perfectionist," James said. "Whenever we'd work together, I would want to put in the minimum work and not get yelled at. He would want to go the extra mile to make sure someone who saw it would think 'That's a good job.'"
Everything changed for the Gran family after Landon's death.
"We don't know what we do from here. There is a lot of unanswered questions right now on how to go forward," Michele said of herself, her husband David and their son James.
Said James, "It's basically like there is a piece of me gone now."
But while the family is still figuring everything out, they know for sure that Landon won't die in vain. Family, friends and community members have already come together, organizing the Roll'n for Landon. The memorial scholarship in Landon's name will benefit Future Farmers of America and the high school's trap shooting team, and the students involved in those.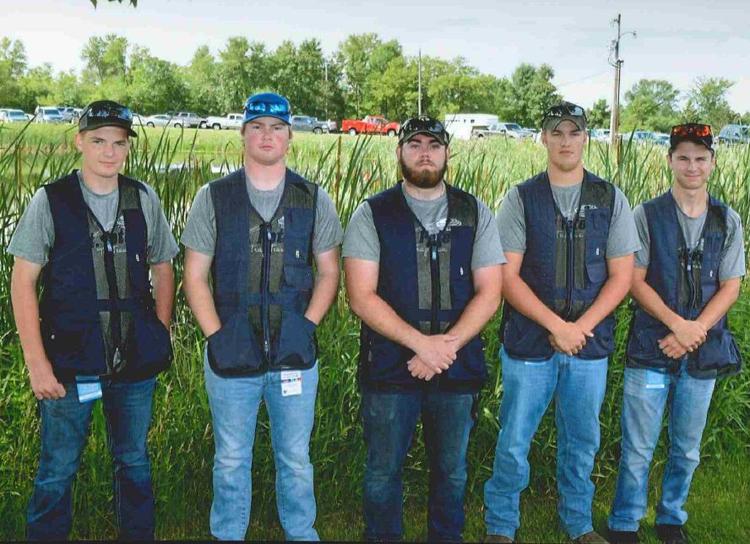 Those closest to Landon believe the roll-in is the perfect way to honor him. And Reeser, who is leading organization of the event, said it was Landon's idea to begin with.
"Our FFA officers met last June, and this was one of Landon's ideas. He is a big car enthusiast and always attends the roll-ins. He had a love for classic cars, Fords in particular, and he wanted to have a roll-in," Reeser said. "We decided to move that forward and use it as a way to honor Landon. This is the first annual. This is something we want to continue to honor that memory of Landon in our school and in our community."
Michele's goal of passing legislation in her son's name, improving safety on farms, is a more difficult target. But she won't be diverted easily from her path. She's already talking to Minnesota Farm Bureau leaders and local state representatives and senators. She's got nothing but time and motivation to get things done.
"I'm in this for the long haul. I'm going to swing until something gets done," she said. "My son's life can't be in vain."
Michele is specifically hoping to see new laws requiring farmers to put safety devices on their equipment. She's thinking of a bracelet-like device that can shut off equipment remotely, paracord ladders hanging into a grain bin, so people have something to grab when trapped, and a cage around augers, allowing grain to pass through but not people.
"I don't know (if these ideas have been promoted before)," she said. "But I do know farming should not be the No. 1 dangerous industry to be in. We have our loved ones working, and it seems like a no-brainer to me that people would want to ensure the safety of their family by implementing some of these things."
Michele can hardly speak anymore without fighting back tears. Her pain is obvious and deep, but she refuses to be overcome by it. She isn't quite sure where she's going, but she's going.
"It feels like God put us in the middle of the ocean and said 'Sink or swim,'" she said. "OK, we don't know what direction. Where is shore? We don't know how to put one foot in front of the other."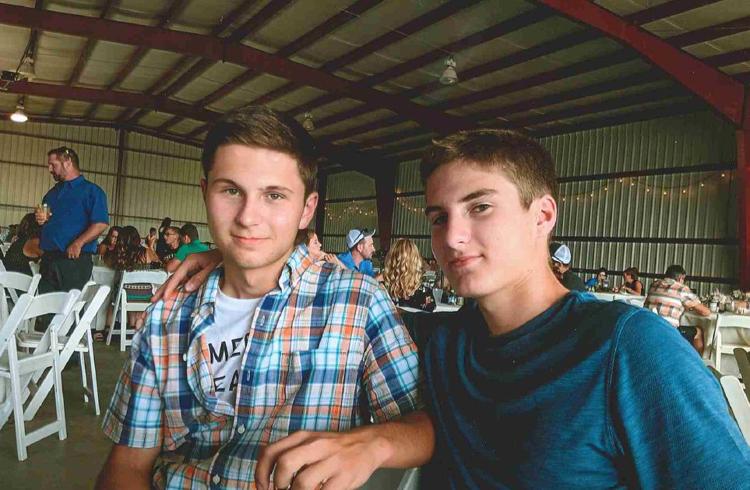 James is feeling the same.
"It's going to be hard without him, but I've got to be strong for my parents and our friends," he said.
He thinks his brother would be appreciative of all the love the community is giving him and would be thrilled about the roll-in.
"If he was here to hear about it, he would be so excited," James said.
Everyone who cared deeply about Landon is hopeful that great things will be done in his name. They believe it's the least he deserves.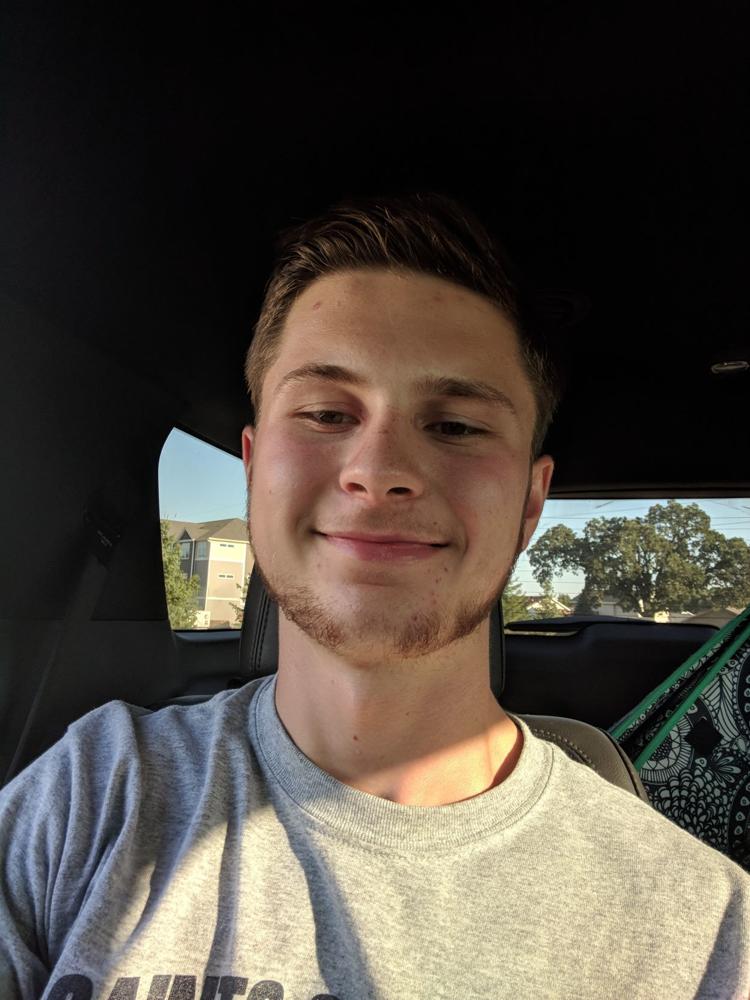 "Just in general, he was probably one of the best friends you could ask for," Kendrick said. "I wouldn't have traded him for the world."
"He was just the best," James said.
Landon was a "kind, caring, giving child," according to his mother, who had a "smile that would melt you." She would "give anything" to bring him back, but short of that, Michele just hopes that his short presence in the world can inspire something good.
"I just want people to make a change in this world, be kind to others," she said. "That's what Landon would've done."