Haunted by a wave of racist stickers plastered across the Minnesota State University, Mankato campus and Gustavus Adolphus College and the shooting of another unarmed black man in the state, a crowd of more than 350 protesters marched through the MNSU campus on Sunday to express their grief, outrage and solidarity against the recent incidents.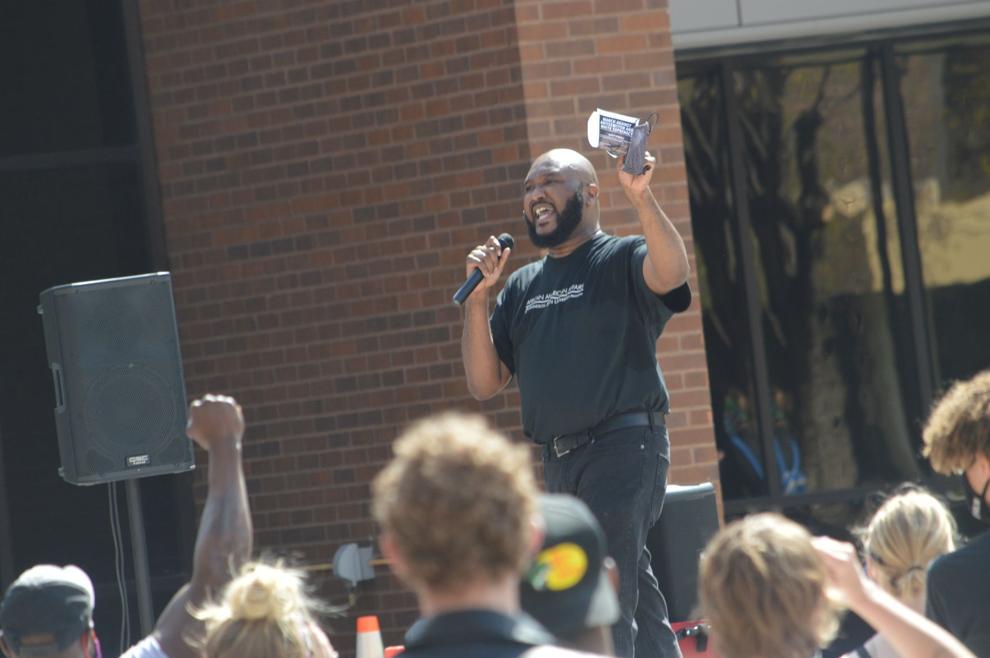 "It's not a one person issue," said Kenneth Reid, MNSU Director of African American Affairs. "That Black man down on the ground is everybody who looks like me."
The rally against white supremacy and anti-racism was organized weeks in advance by Indivisible St. Peter/Greater Mankato when local colleges MNSU and Gustavus found stickers with messages reading "Hitler was right" and "White Lives Matter" around their campuses. The issue isn't unique to southern Minnesota. Stickers promoting white supremacy have been reported at universities across the nation over the past few years.
"Those stickers were meant to terrorize our community," said Indivisible organizer Yurie Hong. "Those stickers got taken down, but we felt that we needed to come together as a community and respond and have this event."
But plans for the rally grew in the wake of the shooting of Daunte Wright on April 11. Wright was 20 years old when he was killed at a traffic stop in the Minneapolis suburb Brooklyn Center. Plans changed to give college students and members of the community a chance to respond.
"We are here today, because we are all tired," said Ingrid Kubisa, co-president of the Gustavus Pan-Afrikan Student Organization. "We are tired of responding to the situation of 'How are you feeling?' without action."
Wright's death was not the only one on the protesters' lips. They carried signs memorializing other Black people that died in police encounters, including Breonna Taylor, Tamir Rice, Eric Garner and George Floyd.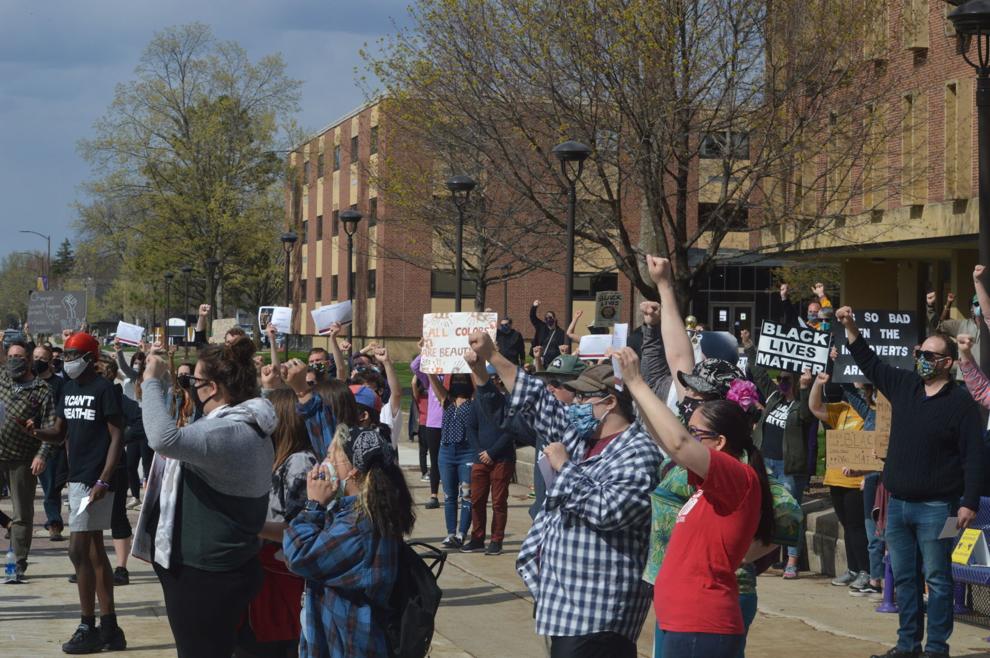 "We are here today to support unity as one community of Gustavus students and MNSU students, and we are here today to condemn white supremacy," said Kubisa. "We want to make sure that the police department of St. Peter and the police department of Mankato is for us and not against us."
Henry Morris, the Vice President of Diversity and Inclusion at MNSU said that, despite his position, he remains afraid of being pulled over in a traffic stop and profiled because of his race.
"I run over six figures, I have lots of degrees, I have lots of people that report to me, but when I get in my car, I'm nervous if I see a police car near me," said Morris.
What particularly frustrated Morris was blaming the victim's actions or their criminal record to justify a police shooting.
"You see it now. He had a criminal record. His mother shouldn't have let him be out there at 2:30 in the morning. He shouldn't have had air freshener on his rear view mirror. He shouldn't have tried to run away from the police.
"If they start down that road of 'if he didn't do this, she wouldn't do that,' just remind them somebody was actually sleeping in their bed minding their own business that got killed," said Morris. "So what more can you do?"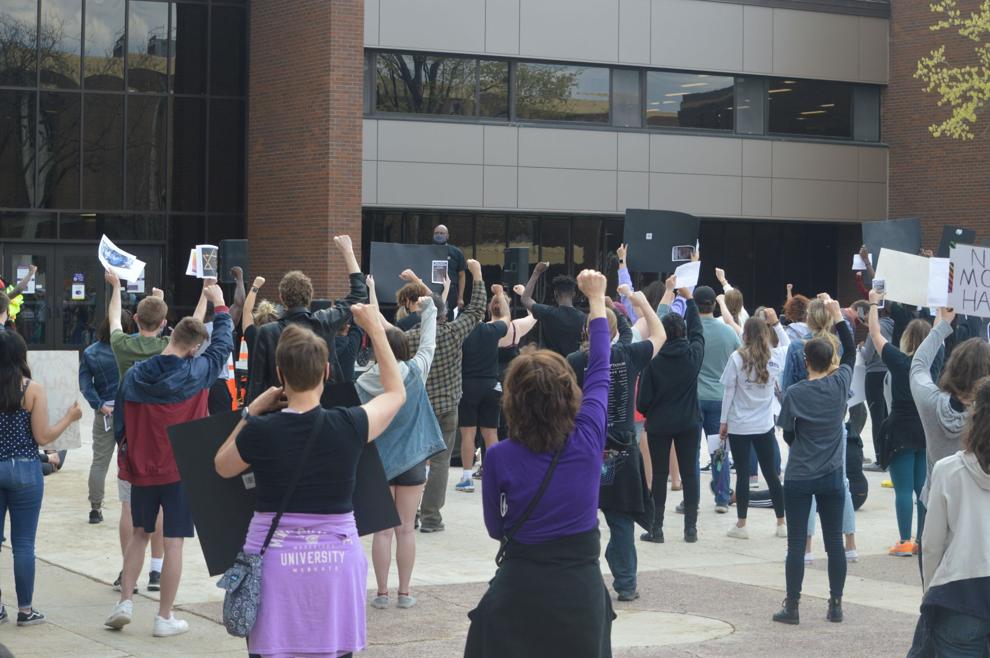 Reid echoed Morris' sentiments and added that many people survive encounters with the police while putting up more resistance than Wright.
"I see way too many people running into police cars with their whole truck and get away with it," said Reid. "We have too many people out here doing the same thing and they're still alive. There's a court for a reason. Everybody has their due process in the criminal justice system."