The 2020-21 school year was never going to be a "normal" one, but as the full student population returns to Gustavus Adolphus College and some in-person classes resume, students, teachers and faculty are enjoying what feels a little more like the true college experience.
"There is definitely a different vibe, a different feel," said Vice President for Student Life JoNes VanHecke. "But we have students attending class and living in residence halls, so on that front, it still has some remnants of what feels like Gustavus to us."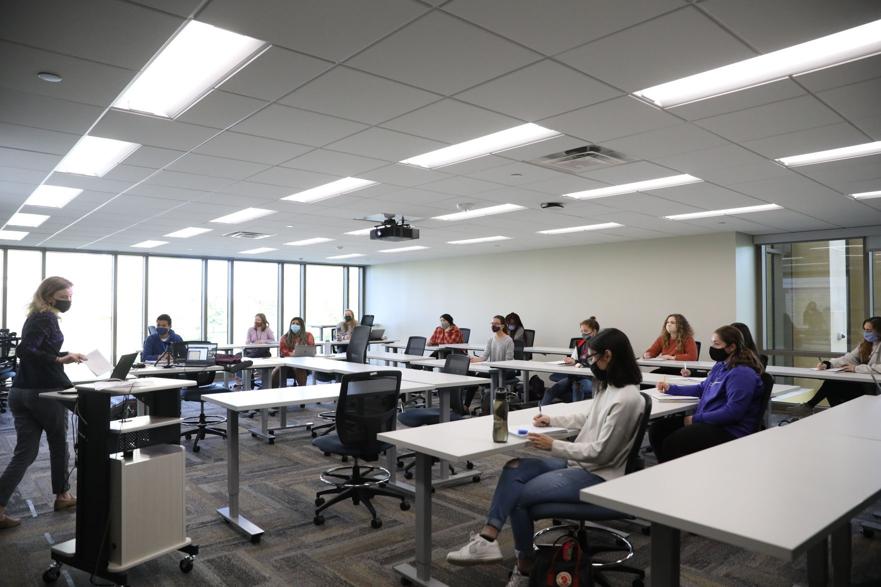 There are now about 2,250 student on the St. Peter campus, with only a small number doing distance only learning, outside the community. Most students have a mixture of in person and online classes in their weekly schedule, and each class may differ from week to week or day to day. It can be hectic, but they'll take what they can get.
"I think that one of the substantial factors was that we had great student compliance with COVID behavioral expectations for the first two or three weeks of the semester," VanHecke said. "We didn't see substantial uptick in cases. And our students really did, by and large, a nice job wearing their masks and following 6-foot distancing guidelines."
Student Senate Co-President Hailey Concepcion, a senior political science and peace studies double major, added, "I think that, seeing how well the first-year students did with the first three weeks with masking and social distancing made me confident that the rest of the students could come in and follow that high precedent."
The numbers reflect that, while the college is certainly seeing COVID-19 cases, strategies have been effective in preventing signficant spread. Since Aug. 15, the college has reported 18 total positive cases among students and staff.
As of Oct. 6, there was one current positive case student and one positive case employee. There were three employees and 14 students in isolation/quarantine (including eight who left campus to quarantine), but those persons don't necessarily have the virus; the college requires anyone who was in close contact with a positive case to quarantine.
In terms of following the rules set up to protect against spread on campus, VanHecke and Concepcion agreed they've seen mostly compliance, even as the student population doubled at the end of September.
"So far, I've been impressed with the upperclassmen who came back to class and their willingness to follow guidelines," VanHecke said. "We'll still have students who maybe will walk out of their rooms without a mask, so we're still seeing where people are needing to remember the rules. But I think the majority of that behavior is slip-of-the-mind and accidental."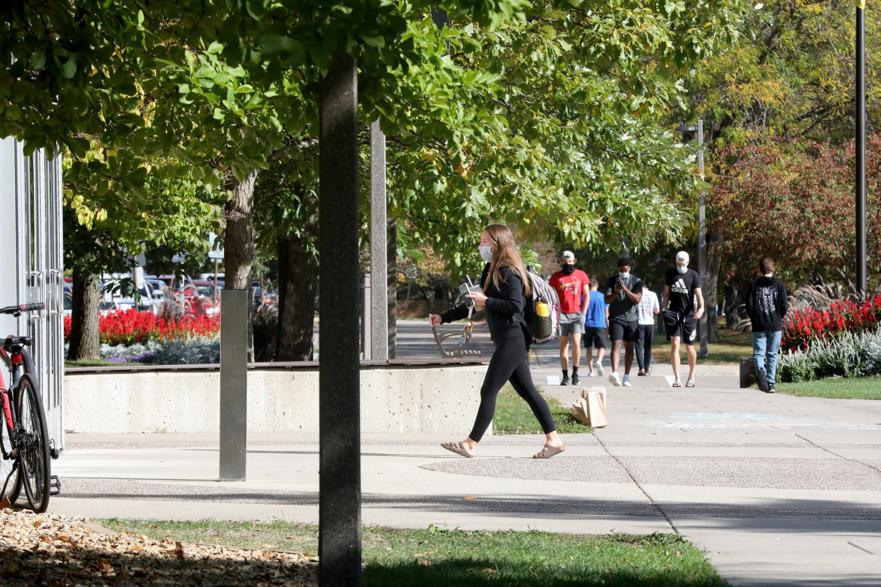 Concepcion added, "I've been pleasantly surprised at how well students are following the rules, especially the first-year class. -Since the upperclassmen came back, I've only seen maybe a couple instances of someone not wearing their mask properly, and I can just say, you know, 'Oh, your mask should cover your nose and mouth.' But it seems that everyone wants to follow the rules and be safe, and that makes me happy."
VanHecke noted that there has been disciplinary action taken against students not abiding by the college's rules, but it has not led to any suspensions or more serious consequences.
For first-year students, college is supposed to represent a whole new reality. The 2020-21 school year is certainly providing that for freshmen at Gustavus, but it's not the same experience that students of years past have enjoyed.
"I really do empathize with the first-year class," Concepcion said. "Even with first-year orientation, there are events that would normally take place that couldn't."
VanHecke, who has seen a few dozen classes roam through the halls of higher education in her career, said she feels for the students.
"This is starting my 11th year in this role and 30 years in higher education. This is unlike any year we've had before," she said. "I feel bad that so many of the engage-outside-the-classroom learning experiences are different than they used to be. The new student orientation didn't have the same flavor that it's had for, well, 100-plus years."
But, she added, "At the same time, I think we have an opportunity to learn from opportunities and to engage in new ways and to be flexible. I see these opportunities presented to my Gustavus students every day — ways to learn to be resilient and to cope with things that aren't the way that we were expecting them to be. Those experiences help make them into adults in the end, and that's the ultimate goal of the college experience."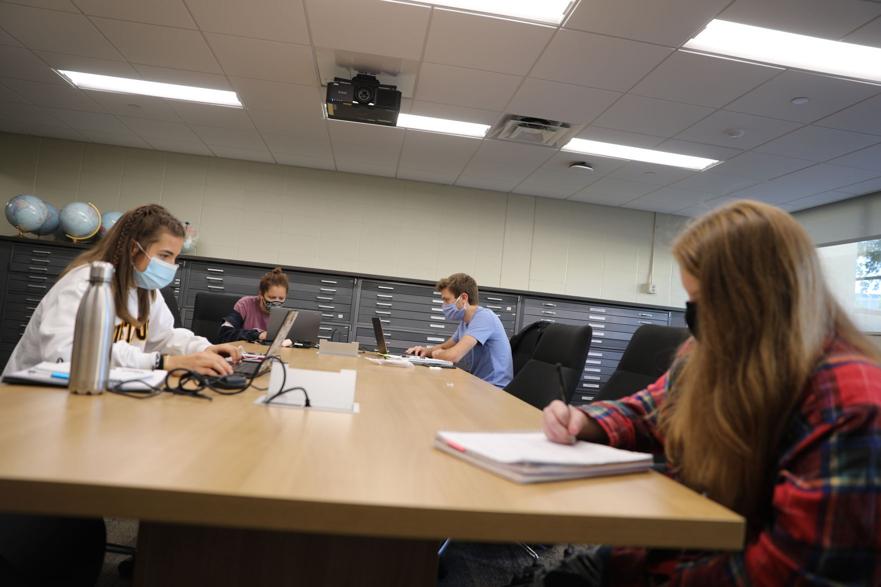 And while the circumstances are not ideal, Concepcion believes that even the first-year students are still getting a lot out of the campus experience.
"I've seen through a class that I assistant teach that connections are still being made in that first-year class and they're still forming relationships," Concepcion said. "I feel pretty confident that these students are still setting the foundations for the next three years."
Even if classes are smaller, students are further apart, and masks are required, everyone seems grateful to be together, to learn in person (at least some of the time), and to interact.
"I know I learn better in person, so I was really happy that decision was made," Concepcion said, "both for social aspects and to make the campus feel whole again."