Fred and Joy Struck are not your typical farmers.
While the Struck family hasn't operated a traditional corn and soybean Midwest agricultural operation for decades, its Traverse Des Sioux Garden Center in St. Peter is a farm in its own. And it's a good one, as Fred and Joy were recently named the Nicollet County Farm Family of the Year.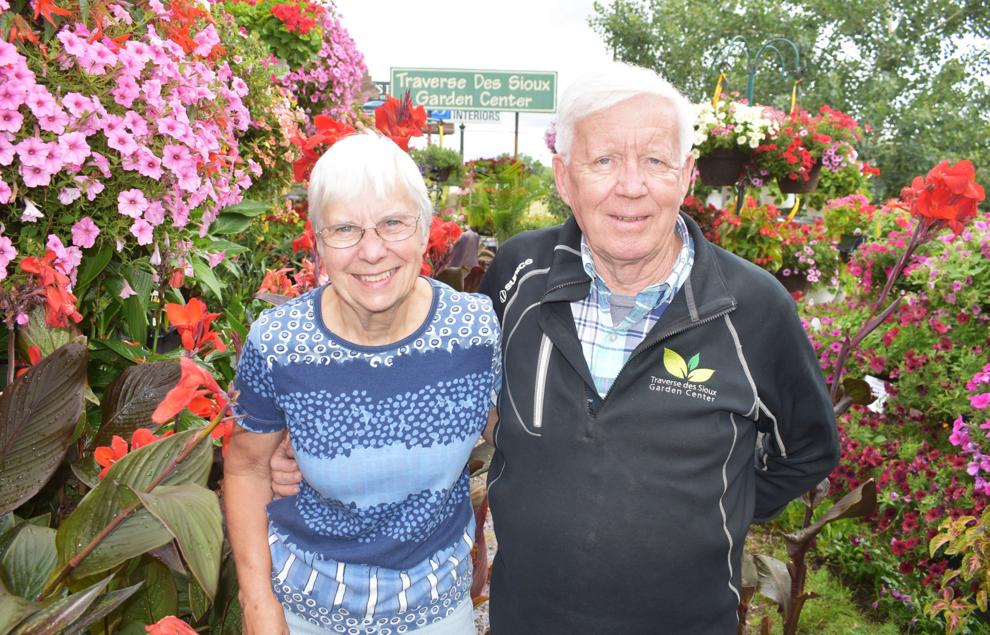 "We're quite surprised and honored," Fred said. "I think, normally, they'd pick a family who are regular crop farmers and livestock farmers, so it's nice to see it appreciated that horticulture is a major part of agriculture and farming. It was nice to see that they expanded the horizons and included us in this honor."
The business is a horticultural grower and retailer; residences and businesses all over the area boast plants and flowers in their yards and gardens that were originally grown at Traverse. The family produces most of their annuals, hanging baskets and vegetable plants for the garden center in modern glass greenhouses.
The Strucks' landscape division is also rapidly expanding with over 20 employees, led by Fred and Joy's son Keith Struck. Another son, Karl Struck, is head of the retail operating, taking care of merchandise, buying pottery and tropical plants. The third son, Oren, is not part of the family operation, having his own busy career, but he is always supportive and willing to lend a hand when around.
All three boys are third generation members of the Norseland 4-H Club in Nicollet County. That club is where Fred first developed his interest in horticulture.
"When I was a little kid, I always helped my mother garden," Fred said. "In time, I was in 4-H and took all the projects that dealt with growing flowers and plants and that; then I went to the U of M and got my degree in horticulture. Then I went to the Army, got out in 1970, and I came back and started the business."
Fred met Joy in their early years, as she also lived in the Norseland area and took part in 4-H. The two were married in 1970 when Fred returned from the Army. Two years later, they started Silent Oaks Nursery in a hog house on the family farm.
"We called it 'Silent Oaks Nursery,' because, at that time, the majority of the farms around had a name that referred to the geography or something of the nature," Fred said. "If you get an old farm atlas from the early 1900s, you can see those names are printed on there beside the owners of the land."
Silent Oaks Nursery was just a small operation on the larger farm ran by Fred's father, who took over the property, north of St. Peter, in 1960. It was a regular corn and soybeans operation, and it's still running, albeit it rented out by the family.
The Strucks do their farming in greenhouses, located on the Traverse property on the north end of St. Peter. They took over the building in 1980 after growing from the Silent Oaks Nursery to a Le Sueur greenhouse for a short period.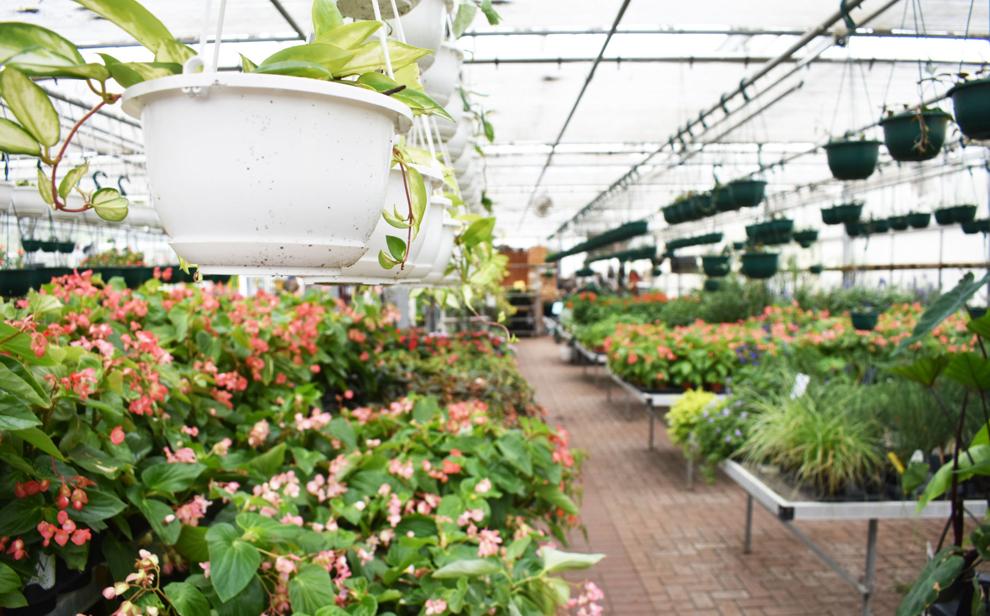 The family has remained in operation at Traverse for 41 years. Over that time, Fred and Joy have seen the industry develop, thrive, survive and change.
"About the time we started, I'm not sure the term garden center was even used," Fred said. "Back then, it was just greenhouses. And as people became more interested in plants in the late 70s and early 80s, garden centers became a bigger thing all across the world. They became destinations for people to find plants and pottery and all the things to improve your yards."
He added, "Then house plants started becoming popular; there have been three or four times since the early 1970s that house plants have become very popular. We're probably right now in the fourth real big surge in house plant interest."
Fred noted that the pandemic has actually been a boon to business at Traverse. He believes the center is currently doing its best business in its history.
"A lot of people started gardening inside and outside," Fred said. "It's still busy this year, because a lot of first-timers last year maybe had success and are doing it again this year."
Fred and Joy and proud to see their sons working at the business, and they're still excited to come to work every day. Nearly five decades since starting Silent Oaks Nursery together, the two are far from green — but they're always surrounded by it.
"It was the two of us, Joy and I," Fred said. "We worked together. We still do."