Community groups from across the state of Minnesota were awarded $163,500 in arts grants on Friday, Sept. 13 by the Prairie Lakes Regional Arts Council. Of the 25 groups that received funding, four are from Nicollet County and two from Le Sueur.
A total of $28,000 was awarded to arts organizations in the Nicollet County area. Each organization received $7,000 each.
"We couldn't do what we're doing without the help of the arts council," said Pat Prange of the Minnesota Valley Sweet Adelines. The Sweet Adelines plan to use the funds for salaries, advertising and costume expenses for their barbershop show, "Dis-Chord Under the Bigtop."
"Many of our coaches are from the Twin Cities," said Prange. It costs money to feed them, pay for mileage and give them a stipend, so we really appreciate those grants."
The show, which will be held Nov. 2, 2019 at the Crestview Covenant Church in Mankato, is a circus-themed performance that will feature performers in animal costumes and the dancers of Dance Express Mankato. The production was written by one of the Sweet Adelines and promises to be "not your regular barbershop performance," according to Prange.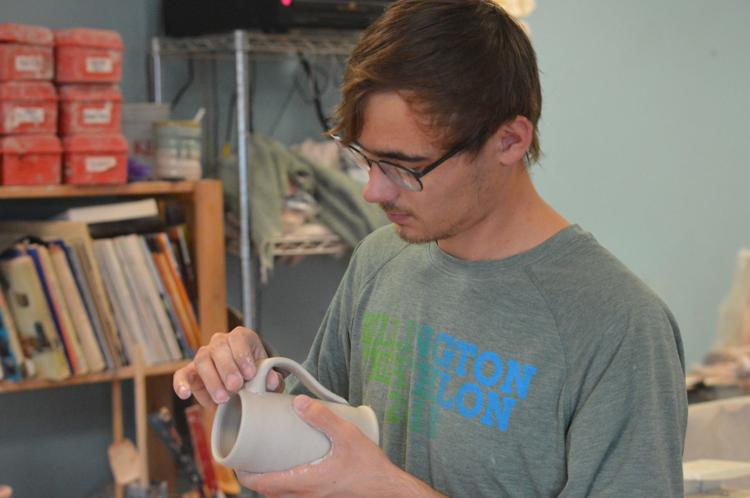 The Arts Center of Saint Peter also expressed gratitude for the Arts and Cultural Heritage Grant. Arts Center Director Ann Rosenquist Fee said that the grants not only sustain the local arts but facilities to be more creative.
"It goes beyond operating support," said Fee. "These grants increase our enthusiasm and morale and force us to take note on how we're doing. When you write a grant proposal it has to be compelling, it has to be more than business as usual … We're planning to do more than we've done before."
Fee explained that the funds from the Prairie Lakes Regional Arts Council would be used to fund the Arts Center's year-round exhibitions, increase their focus on bringing in local musicians and expand the organizations' weaving program to incorporate traditions from St. Peter's immigrant communities.
The South Central Service Cooperative (SCSC) is using the grant to host their annual Young Writers and Artists Conference March 10-11 at Bethany Lutheran College in Mankato. Over 1100 students in grades 3-8 will have the opportunity to meet with numerous professional writers, artists and illustrators.
"We're very thankful for the grant," said Mary Hillman of the SCSC. "Because of that funding we can keep registration fees lower than the rest of the cooperatives in the area. We're also able to pay for student scholarships."
The St. Peter Choral Society will present two choral performances featuring the John Rutter Requiem and Bach Easter Cantata with organ and orchestra accompaniment with the help of the grant. Their first concert will be held March, 8 2020 at Trinity Lutheran Church in St. Peter and then March 15 at First Lutheran Church in Le Sueur.
Two organizations in Le Sueur County were awarded $7,000 each for their upcoming projects: DalekoArts in New Prague and the Montgomery Area Community Club.
DalekoArts is using the funds for artist fees and set construction for two of their four upcoming shows for the 2019-20 stage season. Their first show is "Ghost Tour," which is currently running until Oct. 12. Patrons will be taken on a 70-minute walking tour through the haunted corners of downtown New Prague.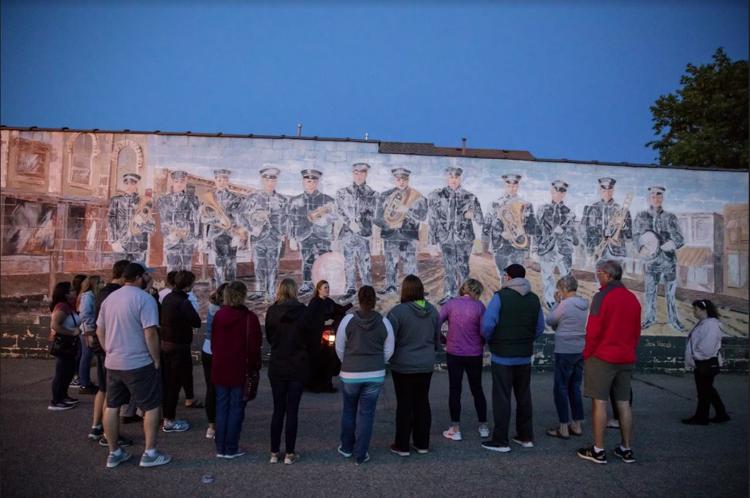 "It's a unique production for us," said DalekoArts Artistic Director Ben Thietje. "We've never done at outdoor production or walking tour before. It's very immersive. You have characters all around you, driving past you, hiding in corners. We weren't sure how it would be received, but we've had very fun responses."
From April 17-May 10 2020, DalekoArts will be performing the 2005 Tony-award winning musical "The 25th Annual Putnam County Spelling Bee," which follows the lives of six mid-pubescant spelling bee competitors.
Thietje said that grants like those from the Prairie Lakes Regional Arts Council are important to keeping the company going.
"Theatre is really expensive, so when we budget our productions each year, we budget expecting a loss," said Thietje. "So we really rely on individual donations and government support. It makes up for what we lose and lets us pay our artists a fair wage and pay for things like set construction."
The Montgomery Area Community Club is using their grant to fund an historical mural depicting Main Street, Montgomery as it would have looked in the 1900's. Local painter Victor Garcia came out of retirement for the chance to complete the mural, which will replace the aging mural currently on Main Street near Frankie's Bakery.