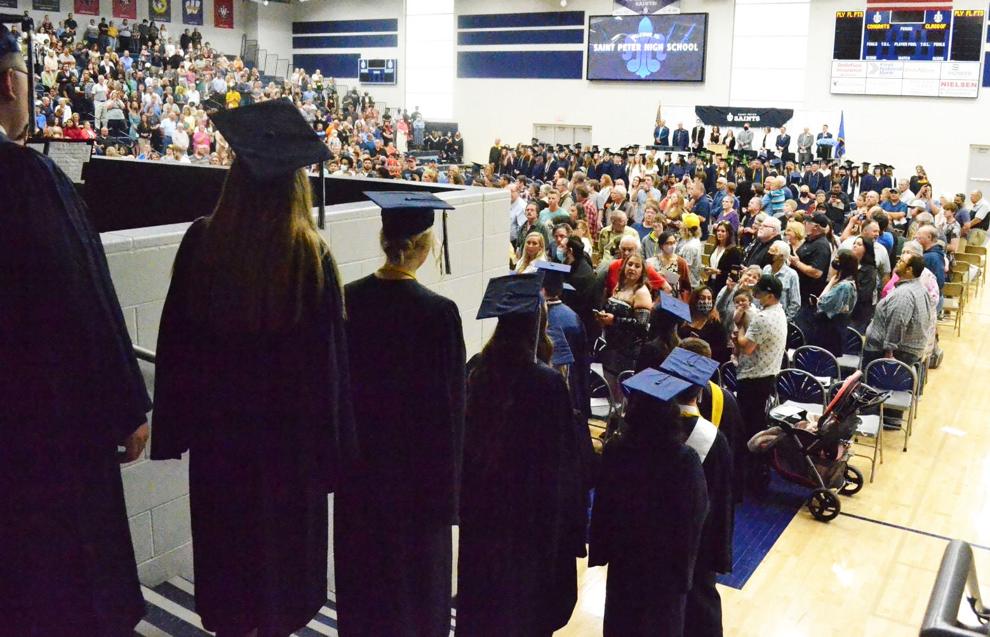 Students were thrown into an unprecedented disruption last year as the emergence of the COVID-19 pandemic pushed schools into distance learning models for the final spring semester. Despite the radical change, Minnesota's high school seniors stuck it out and graduated at a historic high. On June 10, the Minnesota Department of Education announced that 83.8% of Minnesota's high school seniors (56,864 students) graduated in 2020, a 0.1% increase from 2019 and a 1.3% increase over the past five years.
"The class of 2020 graduated while we were all just learning how to navigate the COVID-19 pandemic. This was a time of great uncertainty, and the perseverance of our students, educators and families demonstrates their commitment to rise to this moment and reach the end of their pre-K through grade 12 journey," said Education Commissioner Dr. Heather Mueller. "While we have so much to be proud of in Minnesota, we know that we still have work to do to close gaps and increase access, participation and representation to ensure every single student graduates from high school. Governor Walz and Lt. Governor Flanagan's Due North Education Plan will continue to guide us in eliminating barriers and building out the systems and structures we need to center our students so that every student is seen, valued, heard and represented throughout their entire educational experience."
Graduation rates remained high not just in the state, but in local school districts as well. Le Sueur-Henderson's graduation rate hit a five-year high at 93.44%, a 1.2% increase from last year.
"During the spring of 2020, our primary focus was making sure all of our students stayed connected to their education," said LS-H Principal Brian Thorstad. "Our staff made phone calls, sent emails, and visited students' homes to ensure their physical, social, emotional, and academic needs were met. One silver lining of the COVID-19 pandemic is that it helped us all stay laser focused on relationships."
"We have incredibly high expectations for each of our students, but students can't learn if barriers such as caring for siblings or a lack of internet access stand in their way," Thorstad continued. "Seeking to understand each student's story helped us to adjust our approach and ensure students demonstrated mastery of the essential standards they needed to be successful."
The district also saw comparable graduation rates across white, Hispanic, low income and special needs students. All of Le Sueur-Henderson's 16 Hispanic seniors graduated, while 91% of white students received their diplomas. Both special needs students and seniors on free or reduced lunch graduated at a rate of 92%.
"At Le Sueur-Henderson High School, we focus on providing an equitable education that ensures each student receives the support they need to be successful," said Thorstad. "This includes making sure that each student has strong ties to our school community. Our staff goes out of their way to develop meaningful relationships with students and helps each student celebrate their unique strengths. Our individualized approach toward education and use of research-based practices are two of the primary factors that have contributed to our high graduation rates."
St. Peter High School also saw an uptick in its graduation rate from the previous year. 91.2% of St. Peter's class of 2020 graduated, a 3.4% increase from 2019's rate of 87.8%. The rate is consistent with previous years, above 2017 and 2019's graduation rate but below 2016 and 2018.
"We had a lot of staff working with students— doing whatever it took to support them," said St. Peter Superintendent Bill Gronseth. "Our credit recovery program helped many students graduate."
Gronseth was also hopeful that the class of 2021 would graduate at a rate consistent with previous years.
"We are optimistic about this year's results," said Gronseth. "We were better prepared for teaching and learning in a pandemic environment this year as compared to last spring. We also expanded our credit recovery program."
St. Peter saw achievement gaps between students based on race and income, as well as special education, ESL and SLIFE, but remained above statewide averages. White students graduated at a rate of 94%; Black students graduated at a rate of 86%; and nine of 12 Hispanic students graduated at a rate of 75%. About 86% of students on free or reduced lunch received their diploma, as well as 85% of special education students, 70% of ESL students and 64% of students with limited or interrupted formal education.
In Cleveland, the graduation rate was virtually unchanged from the previous year. In 2020, 45 total students graduated, 97.8% of the class, while in 2019 43 total students (97.7%) received their diplomas. Students on free or reduced lunch also had a high graduation rate of 94%.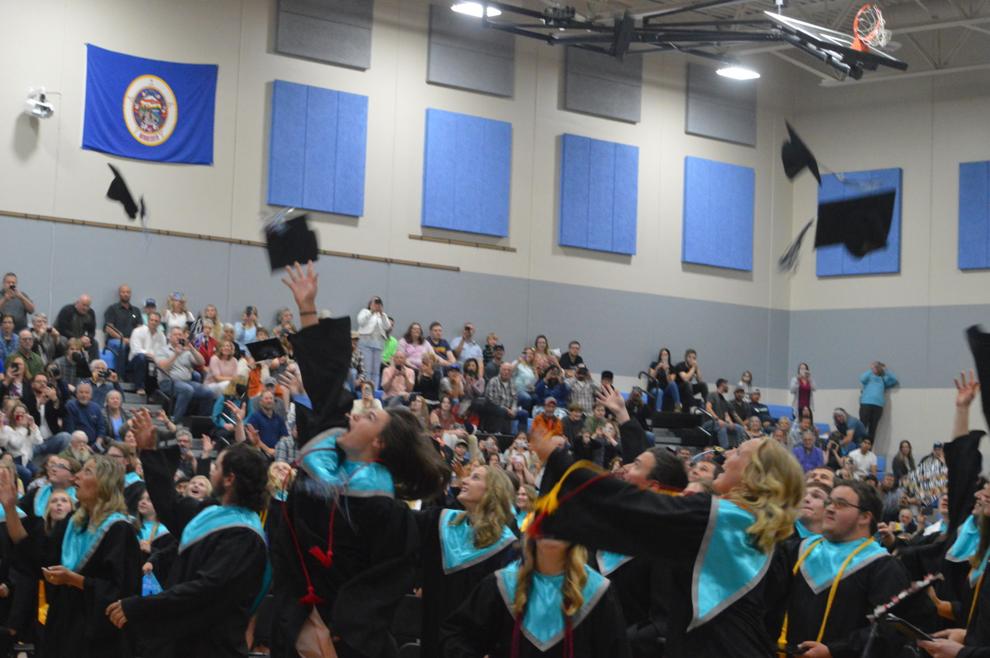 However, Tri-City United's graduation rate declined to a five-year low in 2020. With 88.7% of students graduating, the rate fell 5.1% between 2019 and 2020 and 6.1% since 2016.
The district also saw achievement gaps on race, income and special education, though the graduation rates were above state averages. About 90% of white students received their diplomas compared to 80% of Hispanic students, 75% of students on free or reduced lunch and 68% of students in special education.
Statewide, the state of Minnesota continues to see significant achievement gaps. While graduation rates increased for almost all categories of students, Black students declined by 0.7%. American Indian students saw the greatest change in graduation rates, increasing by 4.9% with a statewide average of 55.7%.
The state's high graduation rates in 2020 were bolstered by a decline in student dropouts from 4.4% of the state student body to 3.7%.
"Seeing dropout rates continue to decrease is incredibly promising," said Mueller. "When our school communities rally around students to help them complete high school, we can make a real difference. Dropout prevention begins the moment students walk in the door of our elementary schools and continues until they make it to graduation. I am excited to continue working with school leaders to share effective practices in this critical area."