One might expect an unanticipated three-month closure would be detrimental to a small arts organization, but for the Arts Center of Saint Peter, it was hardly a dent in the armor.
The nonprofit lost its annual Souper Bowl fundraiser to the COVID-19 pandemic, and it has lost a few months of revenue from art sales and gallery showings, but over the years, it has learned to be flexible, light on its feet. Executive Director Ann Rosenquist Fee said that lessons learned during the 1998 tornado, which destroyed the previous Arts Center building, are still useful today.
"The Arts Center has a history of being a nimble organization, so we're able to pivot pretty quickly," Rosenquist Fee said. "Closing our facility and putting classes online and then developing online classes for the summer. It's something we needed to do right away, but it's also something we needed in place for going forward. This is growth that feels like it's useful in the long run."
The center's leadership decided it was more important for staff to focus on other parts of their lives, including, for some, working frontline jobs. The Arts Center closed in March and leaders haven't offered up any complaints for their circumstances, instead opting to see the positives.
"We were fortunate to receive payroll protection plan assistance pretty quickly, thanks to a local banker and our insurance agent working quickly," Rosenquist Fee said. "And again, we're nimble and we were able to cut back on a lot of expenses."
The organization didn't feel the need to go out asking for fundraising dollars. In fact, instead of sending out the normal round of membership renewal requests, the Arts Center sent out free membership offers to those lucky enough to be up for renewal.
"All of this was unplanned and unprecedented, and we did the best we could," Rosenquist Fee.
Now, the Arts Center is opening its gallery shop with just two staff watching over and social distancing restrictions in place. They'll use the period as a trial to see how customers and users respond, before loosening restrictions in line with the rest of the St. Peter retail community.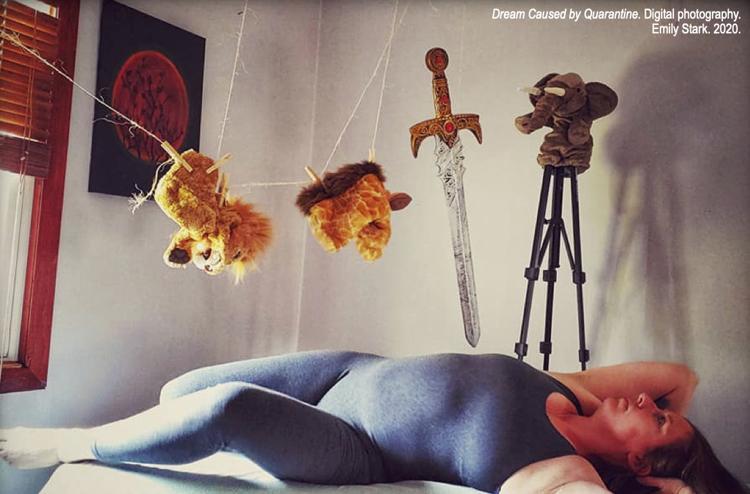 It all leads up to a July 3 member exhibition, which will run through the 25th, displaying the work of the center's members. The center is accepting work from June 17-28 during gallery hours. It's a non-juried show, but Rosenquist Fee expects to see some strong voices, inspired by the contemplative times of the pandemic and the recent social unrest.
"Now, everyone is feeling very in touch with current events and the need to respond," she said. "So many artists in our community have been quarantined for so long, and yeah, maybe they had more time to make art, but it's more about the opportunity to be reflective, and people thinking about the pandemic and economy and social justice."
Right now, the Arts Center is offering online classes to keep artists active and connected. The class topics include writing, weaving, embroidery, knitting and clay.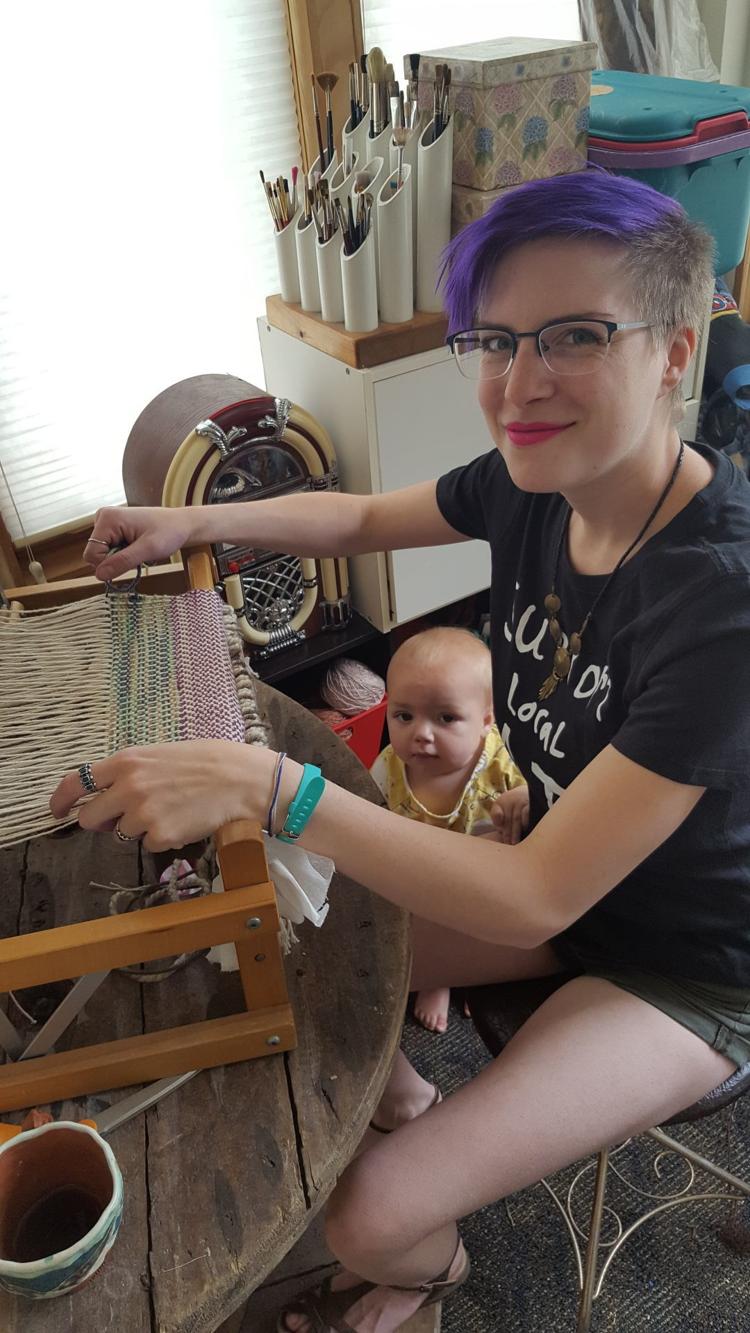 One of the courses is called "Writing Like A Reader: A 12-Week Course In Herman Melville." Nate LeBoutillier, a local author, musician and teacher, is the class instructor, his first with the Arts Center. Maureen Gustafson, who has been involved in arts and culture in the area for many years and is an Arts Center board member, is one of the students taking the course.
"It's kind of a combination writing and reading course," said LeBoutillier. "We're reading some of the works of Melville, including 'Moby Dick.' The second half is that we're writing pieces and talking about them, based on the readings. Hopefully, someone will read some chapters on 'Moby Dick' and that will inspire them to write something. Perhaps it could be on whaling or boating, or maybe it would just be a theme, like revenge."
He's been happy with the outcome of the course thus far.
"I had thought of doing a course like this for a number of years, so to get an opportunity to actually hold it, I was just hoping a few would sign up," he said. "We got to the maximum number of people, and it's been great."
Gustafson, meanwhile, was looking for a way to connect with art and practice some freeform writing. She had always wanted an excuse to actually sit down and read "Moby Dick." She was 102 pages in, as of June 9, and said she was enjoying the book. But more so, she is enjoying the class. The first 90-minute Zoom session was on June 3.
"It was very enjoyable," Gustafson said. "We did a fun activity, where Nate read us an excerpt of "Moby Dick" in Norwegian. And just from his tone and the structure of his sentences, we had to determine what we thought he was saying. It was a very great way to think differently and be creative."
She added, "And just the kindness. Everyone was very encouraging and thoughtful in their response to one another's writing."
While certainly anyone in the class could read the book on their own, there are benefits to doing so together.
"You get to hear other perspectives. You can see things thought other people's eyes — something you might've missed or not thought about," Gustafson said. "Reading is such a solitary activity that when you share thoughts with like-minded people, it just enhances the experience."
Art, in general, is an outlet during trying times.
"It happens to be more important and essential than ever," LeBoutillier said. "We've heard a lot about essential work and what that means. As a writer, I think it can mean many things. But I think that art is more essential than ever. I think it's the one thing that can transport your mind to another place."