If you've felt pressure to follow all the different safety protocols during this pandemic, imagine what it's been like for the people setting those protocols.
For Cassandra Sassenberg and Bree Allen, two of the leaders at Nicollet County Health and Human Services, March 2020-March 2021 has been a whirlwind they never could've imagined. With longer hours than ever — educating the public, contact tracing, tracking data, distributing vaccines and more — along with new expectations inside and outside the workplace, it's been something of a year-long roller coaster ride.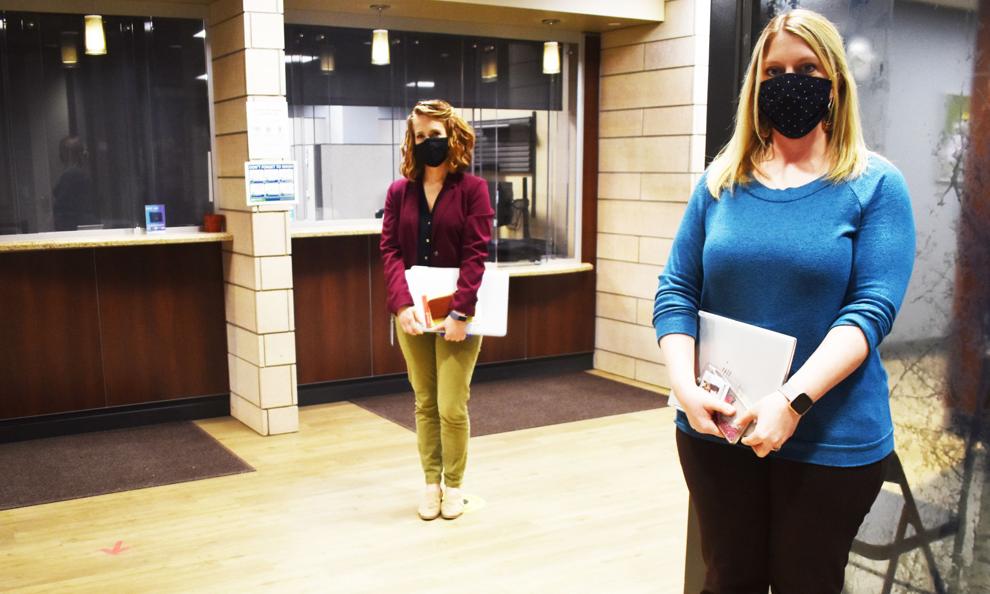 And yet, despite the high pressure and intense schedule, neither Sassenberg or Allen would give up their positions.
"I think we've both touched on how rewarding it is to be at the center of it, because when we come in every day, we're trying to make it better," said Sassenberg, who serves as the director of Nicollet County Health and Human Services.
Allen, the health promotion and prevention services supervisor, said, "This is an ongoing need in the community — to be prepared for disasters and diseases and emergencies. That's why we're here, so I feel grateful we were able to fill that role locally. There are a lot of capacities we're able to support the public in, and we feel grateful that we can respond. We feel like we're fulfilling our roles, and that really is rewarding."
Allen also stepped on to her soapbox for a moment, noting the critical need for public health agencies to be prepared in times like these.
"Local public health, I equate it to the fire department," she said. "We're here to respond to certain types of emergencies. You want a well equipped fire department with great infrastructure. Local public health has seen a panic-and-then-forget type of funding and support. We had it with 9/11 and with Ebola in 2014. We're getting funded after crises are happening. We are not able to have that long-term well funded infrastructure when we're getting funded after the fact. We need to be more prepared on the front end, because this is not going away. We have set ourselves up for zoonotic (animal-borne) disease. We're going to see this happen again, so I hope the Legislature and general public sees value in having a well funded local public health system. We need more sustainable long-term support."
In early 2019, the Nicollet County Public Health and Nicollet County Human Services departments merged into one Nicollet County Health and Human Services Department. This is when Sassenberg, who primarily has a background in human services, was moved to also take over public health for the county.
"We were just starting to talk about what was happening with our merged department, who does what, and then everything started," Sassenberg said. "Now, I think we're more ready for the future, because we have such a merged team."
Allen has a background in public health, graduating from private college with a master's degree in the field and then working for the state department. She joined Nicollet County's team shortly after the department merger.
"I remember, just before the pandemic, we actually had an all staff meeting, and our local public health team said 'This is what I do in a normal job, but if there is a local emergency, I take off this hat and put this one on,'" Allen said. "And that was February of last year."
When COVID-19 started impacting local communities in March 2020, the merged departments actually proved to be a benefit.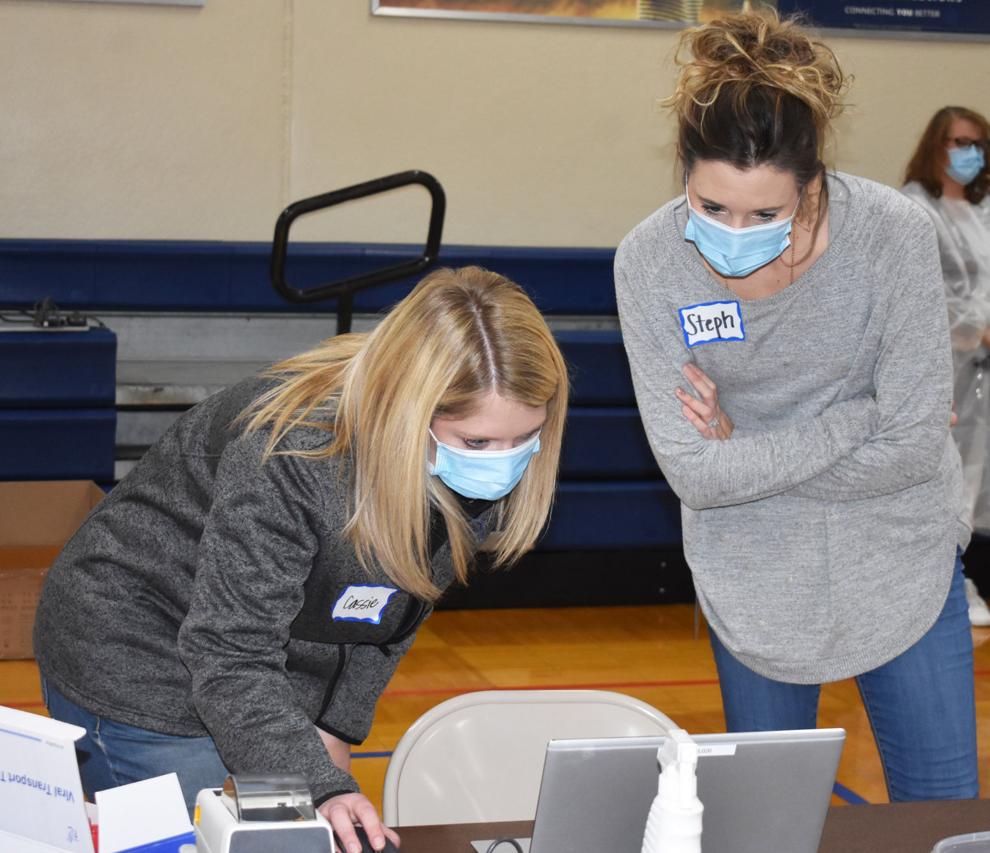 "Every day, we're talking about how wonderful it is to be a merged agency. We would not have been able to keep all these services at the local level, if we weren't merged," Sassenberg said. "We were able to double the size of our response team by bringing Human Services personnel in and training them."
The county was able to move ahead without furloughing any Health and Human Services workers, cross training employees to work where they were most needed at any given time.
"We wouldn't have been able to do all this contact tracing, these clinics, these vaccine requests," Allen said. "We're able to connect people to maintenance programs they might need, housing support. Just so much valuable cross training."
Sassenberg and Allen, along with Health and Human Services lead nurse Jody Fischenich, took the reins, but they've all been quick to credit the rest of the department's staff with carrying the burden.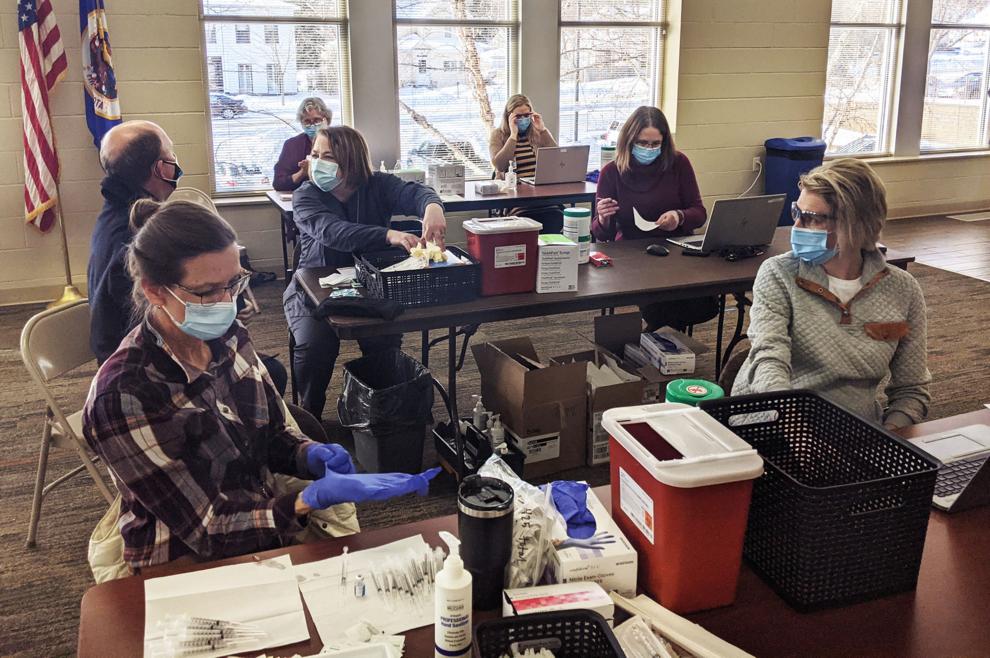 "This is a can do team, and we're so lucky for that," Allen said.
The high level work that Sassenberg and Allen were tasked with in their regular positions did not disappear when the pandemic started. Instead, the new day-to-day requirements were added to the list.
"My work was more of a high level across all of human services and public health — budget, planning, personnel," Sassenberg said. "My role shifted to incident command, and my focus is much more on planning what needs we'll have and reallocating people to meet those needs. And I'm involved in regular vaccination clinics. It was probably a regular 40-45 hours previously, and now it's normal to be closer to 60 hours a week."
Allen added, "A lot of my job is managing grants and partnering with local organizations and community members to get that done. So I didn't lose anything but just added on additional boots-on-the-ground work."
One plus, especially for Allen, who was still fairly new to the area when the pandemic started, is that residents are now more aware of their local Health and Human Services team than ever before.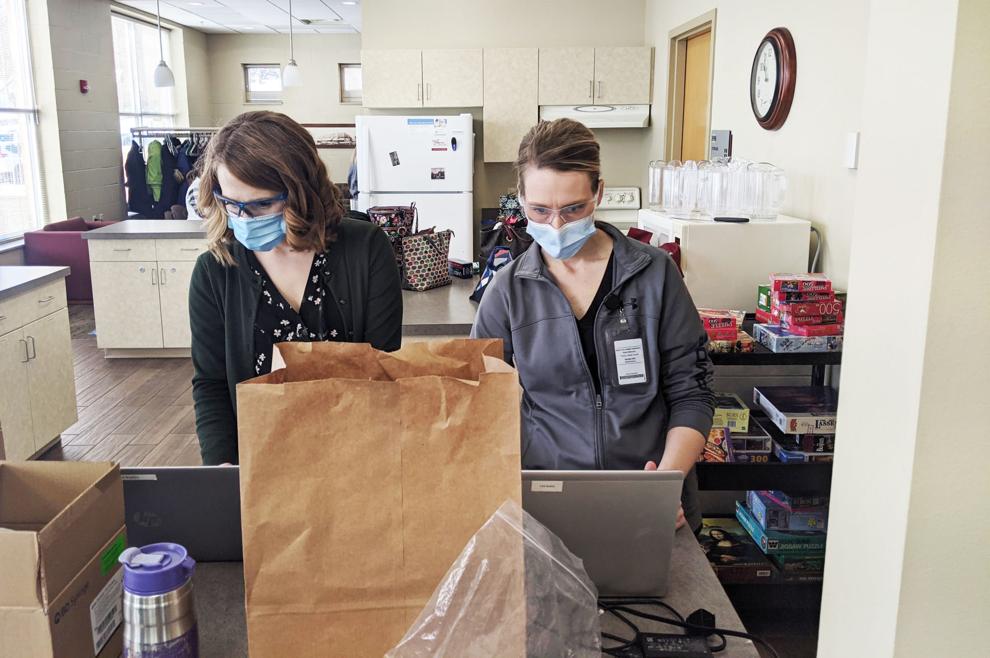 "I would never have felt so connected to the community in a non-pandemic environment; it's a silver lining; it expedited my relationship with the community," Allen said. "We know who's out there, and they know who is here for future support purposes. It's been rewarding in that way."
It also brought together a department that was still learning how to interact, with some staff experts in public health and others in human services.
"It kind of officially created the merger," Sassenberg said. "Our teams didn't know each other yet, despite cross training and everything, but this really united us with such a common goal."
While work takes up more of their time than ever, Sassenberg and Allen still have lives outside the job. They each have children, and some of the hardest moments have been with family.
For Sassenberg, there was real, personal loss. Her father-in-law, who would've been one of the first in line for a vaccine, died from COVID in December. It was a painful moment, and it helped both her and her family understand the importance of the work she's doing.
"Looking at who can get in for a vaccine and advocating for that 65 and over group is really important to me," Sassenberg said. "And it impacts how I see people not following guidelines, because I've felt what it's like to see someone go quickly."
Time spent away from family has also been overwhelming for both Sassenberg and Allen. And even when they're with family, there is no breaking or even testing the limits of safety guidelines.
"It's probably hard to be a child of someone in Public Health, because we follow the rules very closely. I think that's probably a challenge for them," Sassenberg said. "There are times when there is a gray area, but knowing there are people following our lead, we want to always make those right decisions even when it's hard."
Allen added, "People tend to know you as the public health person, so you want to walk the walk when you talk the talk. There are days you want to break the social distancing guidelines, but when you're working in it, you're connected to it in a different way, and you want to follow those guidelines."
While it's been tough on family, Allen also noted that the pandemic has created opportunities for closeness.
"There are long nights and days, and I feel distracted or sidelined by what's going on. It's just a really fast-paced environment, so you feel like you're maybe a little less present than you would be otherwise," she said. "But we are spending more time together, because we can't be with other people. I've had more time than I would with my family."
That kind of optimistic viewpoint has helped Allen, Sassenberg, Fischenich and so many other tireless public health leaders navigate this pandemic, keeping their own sanity while doing so much to help their communities. Through it all, Sassenberg said she's "never thought 'I wish I was doing another job.'"
"This is what we're here for," Allen said.