As COVID-19 cases reach new peaks in Nicollet County, and across Minnesota and much of the United States, the St. Peter School Board voted Nov. 10 to make a fast change to distance learning.
Starting Monday, Nov. 16, St. Peter Public Schools will move to distance virtual learning for all students. Friday, Nov. 13 will be an off day, so teachers can prepare for their new distance-only courses. The district plans to remain in distance mode until the end of winter break Jan. 4.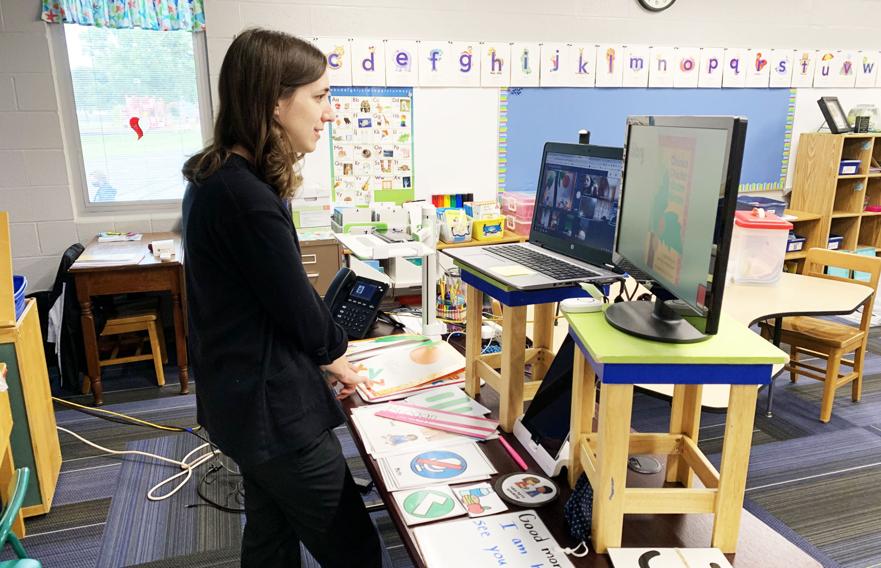 The state of Minnesota advises that any district that feels it cannot offer in-person instruction should also suspend any extracurricular activities, and that will be the case for St. Peter. Activities, including sports will be suspended until further notice, starting Nov. 16.
Throughout the school year, St. Peter has operated in a hybrid mode for all students, except early childhood. Students have come to school every other day, learning from home the other days, in order to appropriately keep distance between kids and between staff members.
However, the virus/disease has been spiking recently, spreading faster than ever, and the St. Peter School District has not been immune. Superintendent Bill Gronseth noted there has been 220 cases in Nicollet County in the past 14 days, with 46% of those being in zip codes served by the school district.
As of Nov. 10, Nicollet County had reported 982 confirmed COVID cases, including 20 deaths. The newest case rate for the county (the cumulative number of cases by county of residence per 10,000 people), to be released Nov. 12, was projected to be about 48.25, and county officials believe that the rate taking place right now is 65.12 (that won't be posted until two weeks from now). The state recommends distance learning only for districts in counties with rates above 50.
St. Peter Public Schools also serves Le Sueur County, where the numbers are similarly spiking.

Within the district itself, numbers are also increasing. This week along, four positive cases were already reported at the elementary by the end of Tuesday, plus four at the middle and high school levels. Meanwhile, 41 elementary students were under needed quarantine and 37 at the middle/high school levels.
"We're seeing more close contacts at school for both staff and students," Gronseth said. "This week has felt different than the first seven weeks. I'm on the phone a lot, because it seems like we are seeing multiple cases on a daily basis. It's all happening a lot faster than it was before."
Jody Fischenich, a nurse with Nicollet County Public Health, said she agreed with administration's recommendation to move to distance learning.
"I wholeheartedly agree with the superintendent's recommendation … Unfortunately, I believe this is what it's going to take for the health and safety of the entire St. Peter community," she said.
During the meeting, School Board member Drew Dixon expressed his desire to listen to the date and follow the state's guidance.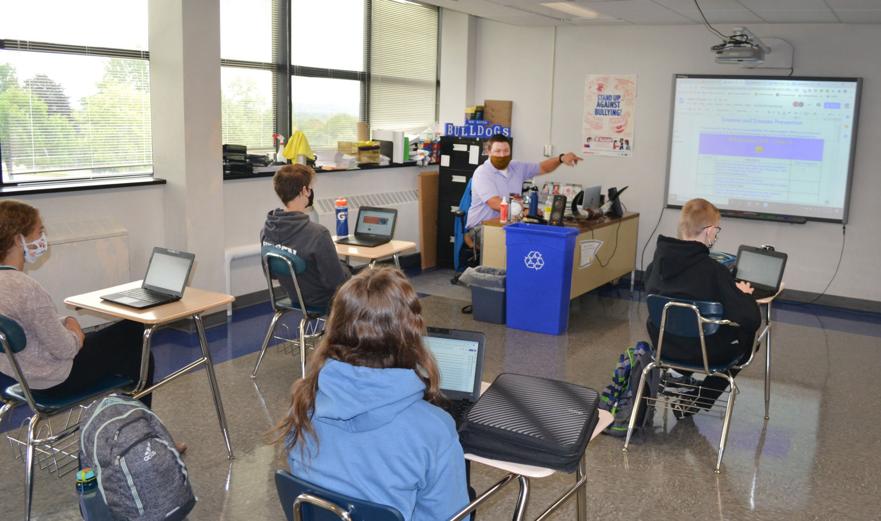 "I think the advice of the counties and the state has been very methodically data-driven," Dixon said. "Right now, our case rate has passed through the gate that says we should be distanced in both elementary and middle school/high school. I'm comfortable with the state's guidance on that. We're part of a larger picture, which is public health. We didn't ask for this problem, but we still have a job to do with this problem."
It's not just St. Peter Public Schools making the switch. Le Sueur-Henderson switched to distance learning for its middle/high school Oct. 25; Tri-City United will switch to distance learning for all grades Nov. 18; Nicollet moved from in-person to hybrid; Mankato, Faribault and Owatonna school districts were all considering the switch to distance this week, too.
Some districts, though, are standing pat. New Ulm has a case rate of 61.1, but it is not changing from in-person, because it is reportedly not seeing spread in its schools. Waseca, at 42.8, is staying hybrid for now, as it reports 0 cases thus far in students or staff.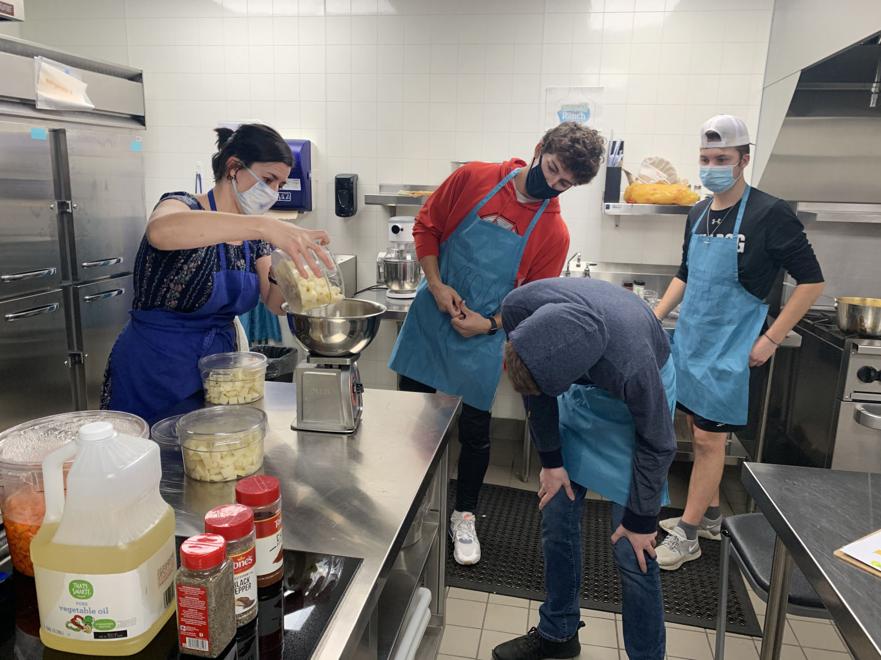 The St. Peter School Board ultimately agreed, though, that the virus is clearly impacting students and in-person classes may be contributing to the spread. The board voted 5-1 in favor of the move to distance learning (Tracy Stuewe was against due to the length of the change). Board Chair Ben Leonard emphasized that feedback on the decision should be going to the district and the board.
"Our teachers are professional; they're going to do what we ask them to do," Leonard said. "We've received enough comments from the community to know this is a decisive issue. Please do not contact your teacher about that. This is not up to the teachers; it's up to the board and the administration."
The school district will be sharing information with students and families, regarding their new schedules, in the coming days.
Board member Jon Carlson, who was wary of the change, sent out a challenge to the community.
"I'd ask the community to surprise the people who think these numbers are just going to go up," Carlson said. "Please mask, please social distance. Let's get our kids back into school."