Between 200-300 people gathered at West Jefferson Lake to dip their hooks in the ice Sunday, but only two young fishermen got a bite.
The German Jefferson Sportsmens Club held their annual Ice Fishing Contest on Feb. 9. The event has been an area tradition for more than 60 years, but this year may have had some of the smallest catches yet.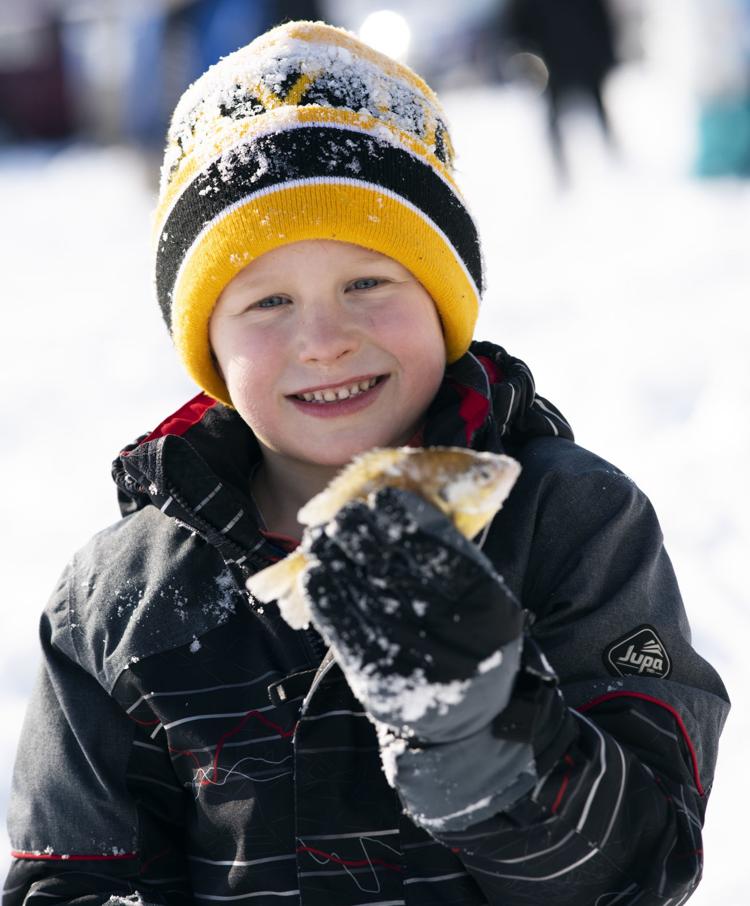 The day's big winners were brothers Liam and Logan Baker. Liam took the $100 cash prize for the largest fish caught, with a sunfish. Logan won $75 for the second-largest catch, also a sunfish.
While the West Jefferson Lake may not have been generous, the German Jefferson Sportsmens Club was. The club had plenty of prizes, including fish houses, duck houses, lures, bait, power tools and more that were distributed to the day's unlucky fishermen through a raffle and donated by local organizations. Some of the major contest prizes were of $100, $200 or $300 value.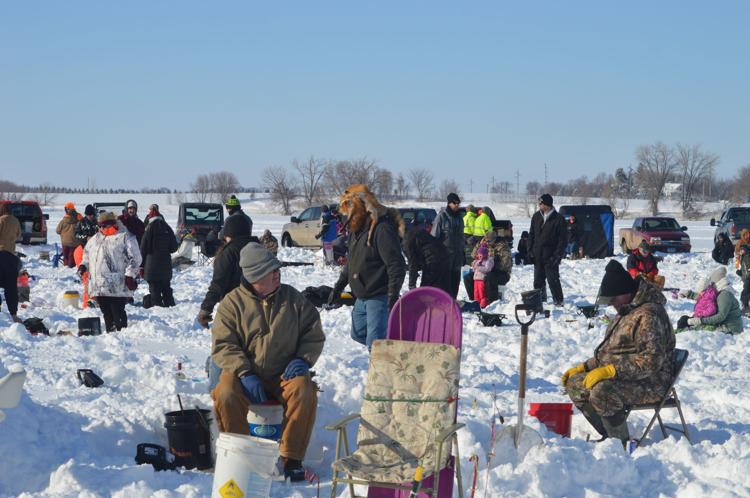 The earnings from the ice fishing contest will all be spent locally. The beneficiaries include projects like aeration at Scotch Lake, a handicap fishing area at West Jefferson Lake, a rearing pond for northern pike, docks and lighting at German-Jefferson public access, storm warning sirens and fishing piers on German Lake and West Jefferson.
Funds will also go toward the Cleveland and Le Sueur-Henderson High School trap teams and land set aside for wildlife. These projects are all to help the German Jefferson Sportsmen's Club in its mission of conservation.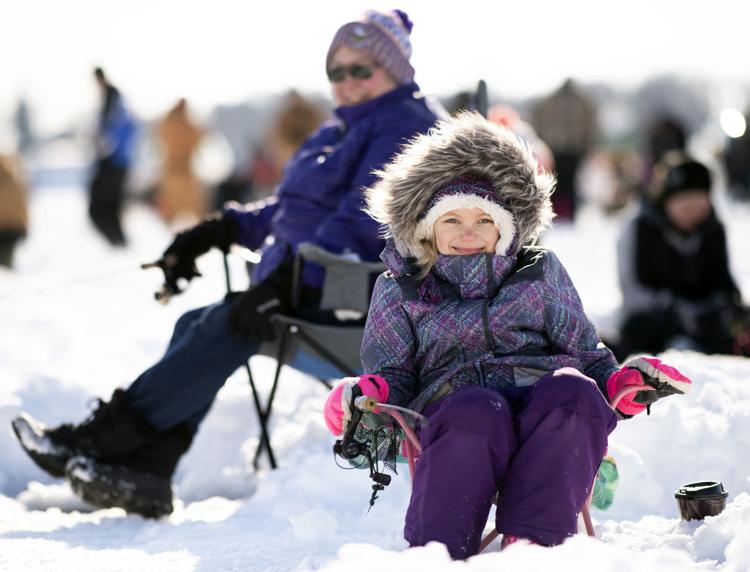 "This was started by local people back in the 40s that were into conservation not just for land, but for the wildlife in the area," said President Brandon Stoffergen. "They tried to help out people who were trappers, fishermen, hunters, get a group together like that just to better the area."
Stoffergen stated that the ice fishing contest has remained a tradition for so long because of people's enjoyment of the lakes. That enjoyment showed on Sunday. The lack of fish didn't put a dent in the merriment of sitting out on the ice with a cooler, fishing pole and some good friends.