Rock Bend has filled the city of St. Peter with music the last 28 years, but it's never quite looked like what it will this Saturday and Sunday.
That's because a brand new pavilion at Minnesota Square Park is now complete and ready for use. A few bits of caution tape will still be seen in hydroseeding areas around the structure, but the pavilion will be in full use for the festivities.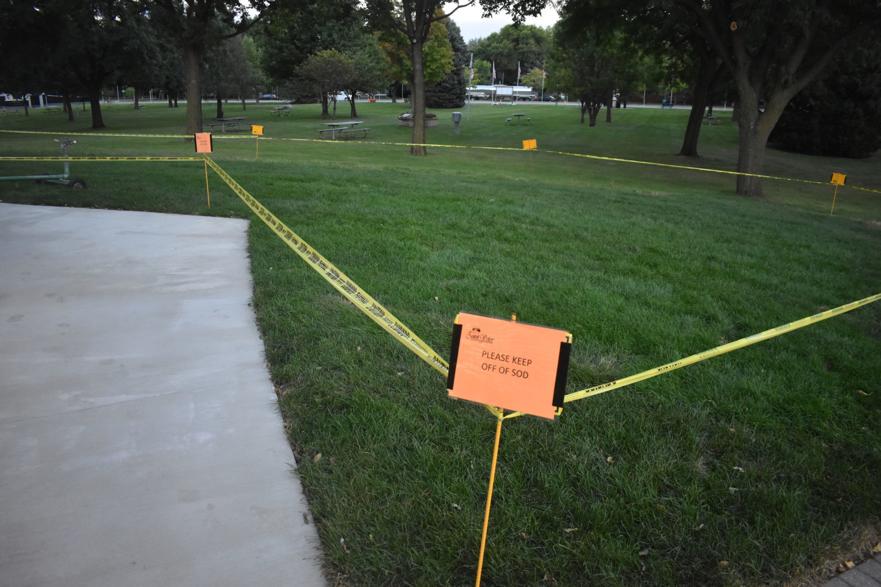 "It's great," said St. Peter City Administrator Todd Prafke Tuesday. "I just had a walk-through today. I think the project has come along very, very well."
Rock Bend will serve as the guinea pig for the new $1.6 million structure, paid by the city mostly through bonding, with some help from state grants and private donations. At just over 8,000 square feet, the new pavilion dwarfs the old one. It also comes with a new stage, though not one in permanent position.
It was a cost-saving measure to go with a mobile stage, but according to Prafke, it also could be beneficial.
"The original plan had a full fledged, always there, cement block stage, and that cost was over $100,000," he said. "That was eliminated, and we went to a portable stage. From a capital standpoint, it saved over $50,000. From a practical standpoint, it made us rethink utilization. Maybe its better to not have it there the other 350 days or whatever per year, when some folks might think it could be a nuisance or even a danger to have it there."
Mayor Chuck Zieman has been supporting the pavilion project since the beginning and is excited to finally see it realized.
"I've been trying to stay away until it's completely done. It look nice from a distance," he said with a laugh. "You have to have an attraction and a reason for people to come to town. It hopefully pours over to the other businesses being patronized, especially during the big events. Hopefully now, with the new pavilion and its accessibility and its being more conducive to all people, it will draw new folks to town."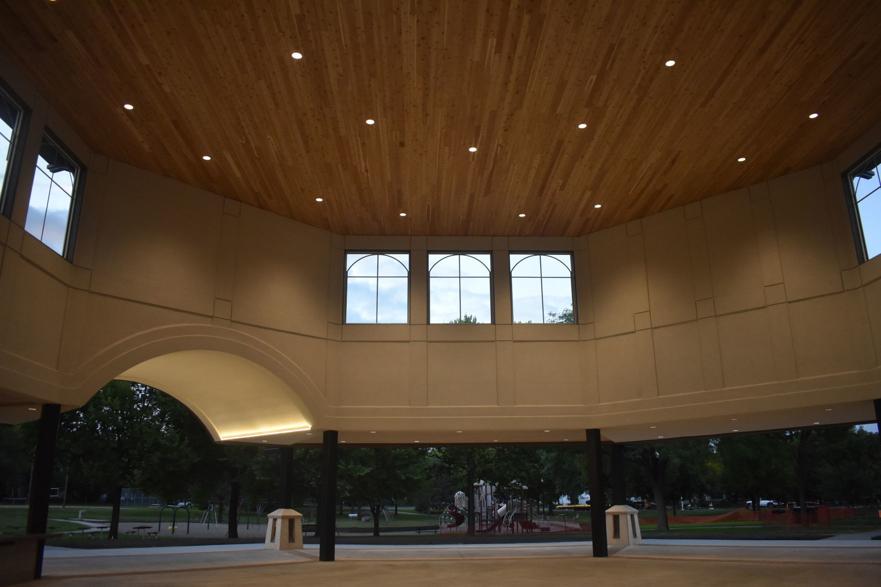 The effect of the pavilion is not likely to be seen immediately, but Prafke is confident the returns will be evident soon enough.
"I'm confident that next year you'll see a lot more community-based activities going on there," he said. "We're looking at music in the park on Thursday; there are plans for an art festival at the pavilion."
New pavilion not withstanding, Rock Bend was always going to return this year. And Music Coordinator Ron Arsenault is feeling positive about this year's celebration.
"The new pavilion. The new stage. We have a great sound system this year," he said. "And I think the most exciting thing is the variety of music every year. It's really a wide variety this year. Over 20 acts."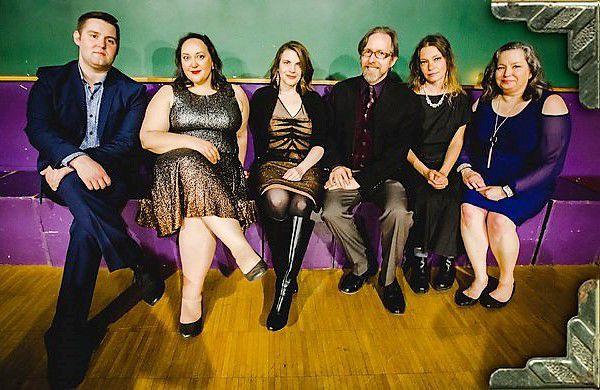 One of the most unique acts coming this year is Orkestar Bez Ime, performing at 1:10 p.m. Sunday on the Pavilion Stage. Their music focuses on Eastern Europe and specifically the Rom (Gypsy) people. The band was formed in 2002 in Minnesota. It consists of four women and two men.
Another band contributing to the variety Thursday is Aaron Kamm & The One Drops, performing 6:45 p.m. Saturday on the Pavilion Stage.
"They're out of St. Louis," Arsenault said. "They're sort of a bluesy jam band. They're really good."
Returning as a popular feature from 2018 is the singer songwriter showcase, where multiple singer songwriters take the stage together. At 4 p.m. Saturday on the North Grove Stage, Erik Koskinen, Becky Kapell and Kit Kildahl will join together. And at 1:15 p.m. Sunday, it will be Andrea Lynn, Boyd Blomberg and Joe Nolan.
Closing out the Pavilion stage at 8 p.m. Saturday is Jaedyn James & The Hunger, a 'raw fun and aggressive soul band' out of the Twin Cities. And at 5 p.m. Sunday, Lush Country, a seven-piece group made of Prairie Home Companion veterans, will close out the festival.
Last year, the festival drew in estimated 10,000 to 14,000 people over two days. Arsenault is hoping for even better in 2019.
"It's very weather dependent, but I'm expecting with the new pavilion, it'll be bigger than ever," he said.
Perhaps the festival's defining feature is that it's free — something Aresnault, who's been an organizer since the beginning, has a hard time comprehending.
"I don't know how it works," he said. "I told them year one that it wouldn't work unless they charged, but I was wrong."
See the full festival lineup here.