About 17 years ago, Erica De Leon was going through the most difficult period of her life. Her fiance, Zak Smith, a veteran who had just returned home, was killed in a car accident. A big wedding was canceled, and soon after she found out she was pregnant. She would be a single parent, living paycheck to paycheck, unable to share the joy of starting a family with the man she loved.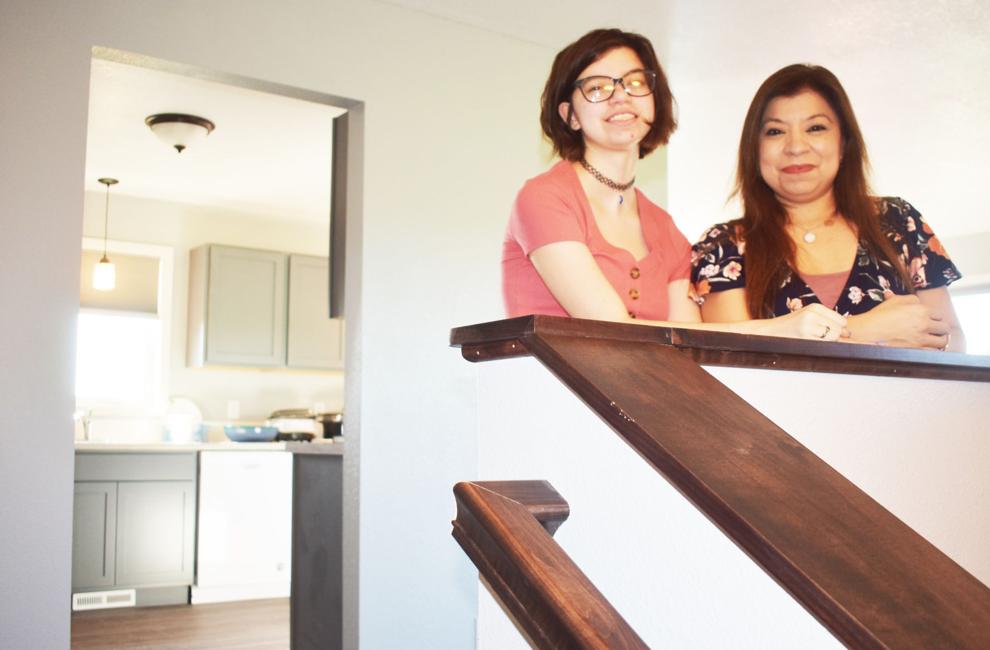 But that was then and this is now. De Leon and her now 16-year-old daughter, Virgina Smith, are prepared to move into their brand new home in Nicollet. A home De Leon will own, thanks to Habitat for Humanity of South Central Minnesota.
"I feel very happy right now, very blessed," De Leon said. "I feel like everything we've gone through — Virginia growing up without a father — this is the pot of gold at the end of the rainbow for us. This is the next chapter in our lives."
Virginia added, "We don't have to move anymore!"
De Leon, a Mexican American, was originally born in California, and her family moved to Gaylord when she was 16. She went to Sibley East High School, and experienced some significant culture shock in her first year or so, but she became more comfortable in rural southern Minnesota as time went on.
At one time, after high school, she and her five siblings all lived in Nicollet.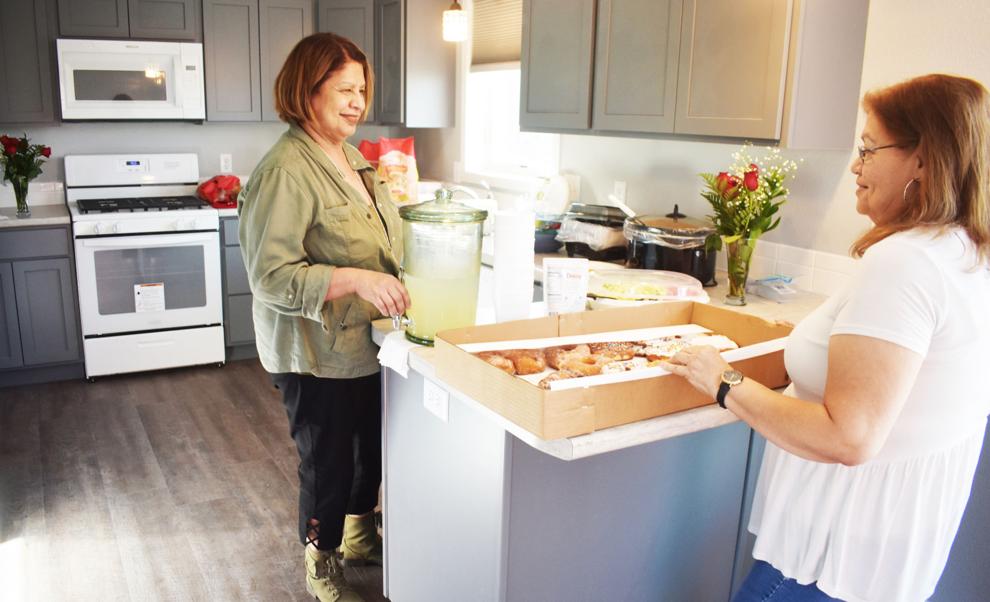 "My sister came here when she got married, because her husband lived in Kasota, and at one time, we all lived together on the same street," De Leon said.
After her fiance's death, De Leon was lost.
"It was the toughest thing I've ever gone through," she said.
She had to put any career dreams aside and just work. She worked in factory jobs; she worked at a bank; she worked for Schmidt's Meat Market in Nicollet; and she now works at Taylor Corporation in North Mankato. Part of the time she worked at Schmidt's, she was also working on her associate's degree and doing an internship at a law business in Le Sueur.
"Those were the longest days ever," she said. "The jobs I've worked have never been about a career. It's been about putting food on the table."
Through all this, she and Virginia weren't able to own a home. They lived in houses for rent, in apartments and most recently a townhome. It meant De Leon was never able to build any equity, and Virginia's growing up was not always easy.
"Sometimes it's tough, because we moved from Nicollet to Mankato once, and I had to change schools, and I did not like that. That was for about a year," Virginia said. "And we had to give up our dog, because one (apartment) didn't allow them, and that was really hard."
It was a contact from Schmidt's — Nicollet Mayor Fred Froelich's wife, Diane Froelich — that got De Leon in contact with Habitat for Humanity. The local chapter has been building new homes in a Nicollet neighborhood, and Mayor Froelich approached De Leon about the opportunity.
"Going to school and putting myself through all those jobs and getting the education, buying a house was always an end goal," De Leon said. And Habitat was able to make that dream a reality.
Habitat houses are sold to families, which are financed with affordable loans. In addition to making low monthly mortgage payments, homeowners invest hundreds of hours of their own labor — more commonly known as sweat equity — into building their Habitat house and the houses of others.
Connie Ireland, executive director of Habitat for Humanity of South Central Minnesota, shared that this is the third Habitat home that has been built in Nicollet. Construction on a fourth house has just started and is expected to be completed in 2022. Habitat was able to build these homes with significant donations made by a very generous couple and a local contractor along with the help of many volunteers and other donors.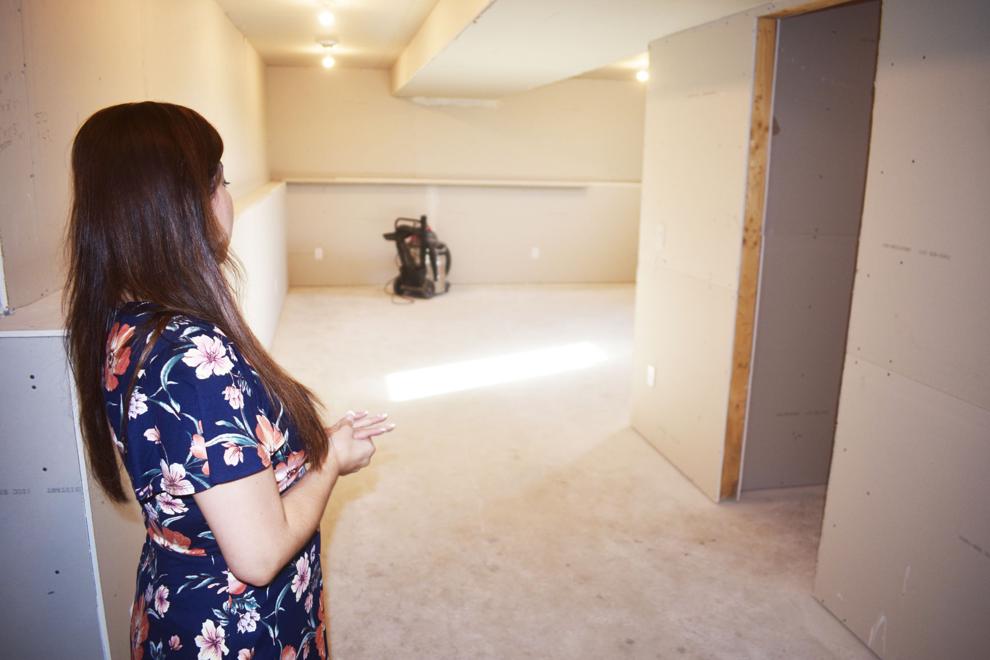 There is still work to be done for De Leon to finish off the house, including a mostly unfinished basement. But she got the split-level home she desired, and she was able to make contributions to the decor and design. She has a room upstairs, while Virgnia has a room, and eventually an art studio, downstairs.
"The studio, I think, is gonna have my desk there and some of my art supplies (pens, pencils, paints), and I was thinking about painting a mural for the art studio and for my room, too," Virginia said. "I've always wanted to paint a wall super big. I saw videos of that before, and said 'That is so cool! But I can't do that in my apartment room.'"
De Leon is no less excited than her daughter.
"Oh my goodness, I think everything looks amazing," she said of her home. "This house means a lot to us. I think Zak would've been very happy with it."