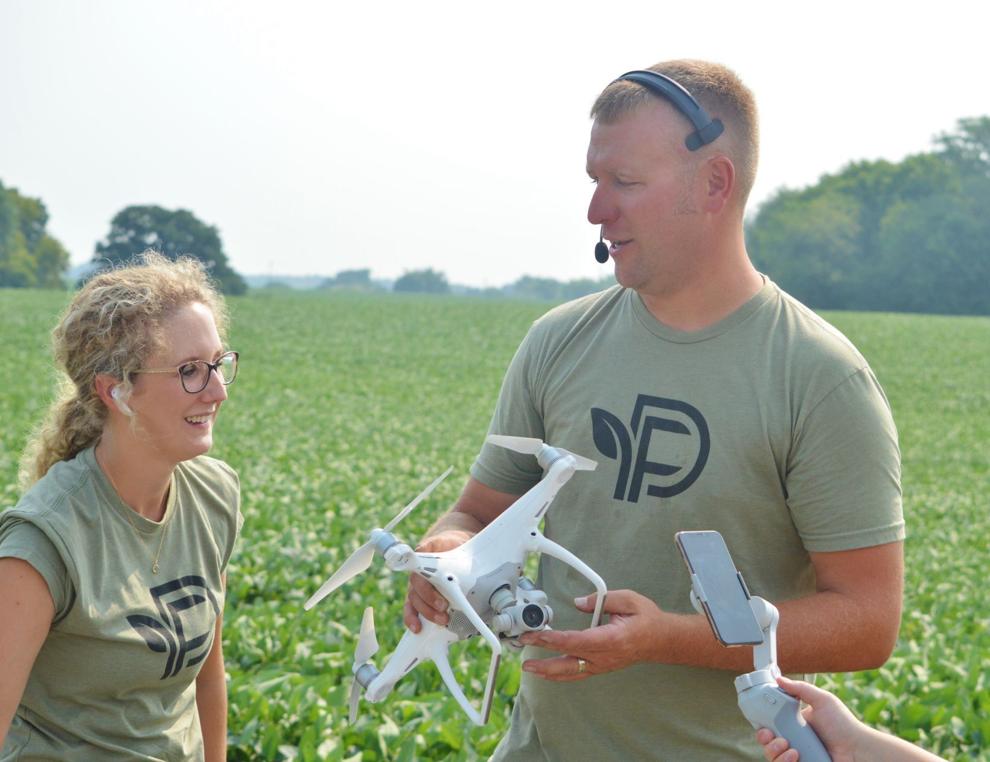 There's no better way to learn something new than experiencing it, so when education specialist Emily Ponwith wanted to strengthen agriculture curriculum in the classroom, she and her husband and Cleveland farmer Ryan Ponwith decided to give teachers a firsthand view of what farm life is all about.
On Tuesday, the Ponwith Family Farm in Cleveland was the last stop in a virtual agriculture tour for instructors. More than 60 teachers from across Minnesota participated in the summer tours organized by Minnesota Agriculture in the Classroom.
The tours began on June 15 with the "Wheat - From the Farm to the Plate" tour, which included visits to wheat farm, Northern Crops Institute in Fargo, North Dakota, the Bakers Field Flour and Bread bakery in Minneapolis and a virtual cooking class with professional chef Joel Gamoran.
Then on June 22, educators visited the soybean farms at Northern Crops Institute and Featherstone Farm near Rushford, Minnesota. And the "Sota Grown Food Pod" tour focused on a hydroponic container farm in Wadena, Minnesota.
Teachers then finished their summer crash course at the Ponwith Family Farm for the "Soil Fuels Success" tour, where Ryan and Emily Ponwith presented educators with a deep dive on how to till, fertilize and use soil on their farm.
The Ponwiths were not only a stop on the tour, they also helped organize it. Emily Ponwith serves as South Central Minnesota Regional Ag Curriculum Specialist for Minnesota Agriculture in the Classroom.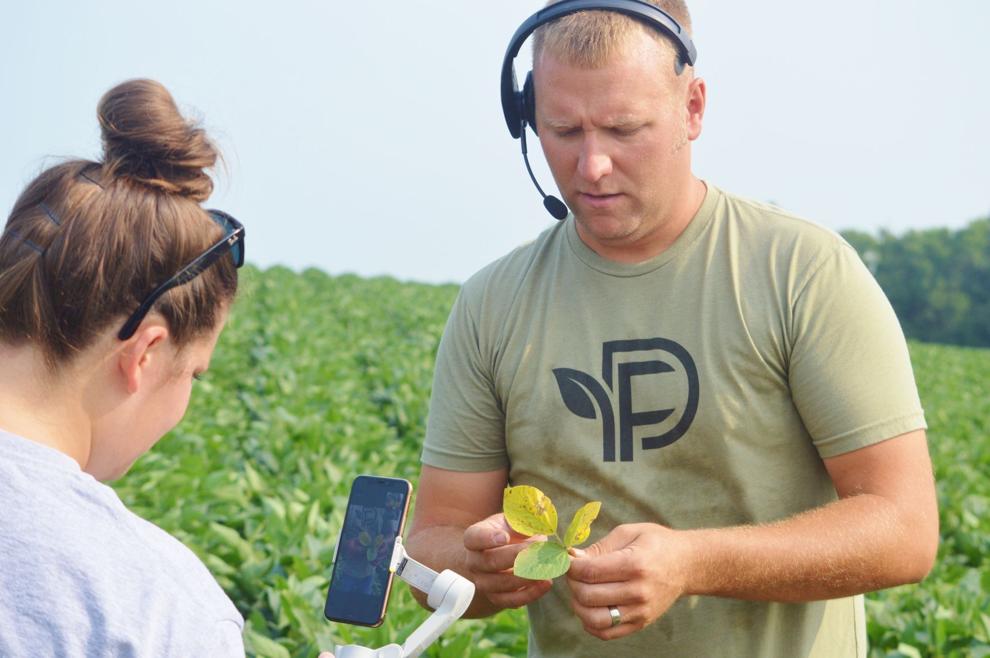 "I thought 'Where better to bring them than our farm where we can showcase some of the amazing hard work that my husband and his dad have been pouring into this operation and ultimately the world,'" said Emily. "I think we're very innovative in our strip tillage and how we manage our soils and our crops, so I wanted to make sure we were able to showcase that to teachers and help them bring that knowledge to the learning space."
Due to the COVID-19 pandemic, the tour was held virtually, rather than in person, but teachers still received a close up of the farm, which has been in the Ponwith Family since its foundation in 1862. The Ponwiths were among the earliest settlers in Cleveland, and the farm has passed down through the generations since then.
Through the lens of a phone camera, Ryan and Emily Ponwith took the teachers on a tour of the machinery they use to till, the nutrients they add to the soil and a close up look at the fields and other agricultural equipment. Teachers also learned about how crop rotations are used to maintain soil structure, how soil temperature and nutrients, such as nitrogen, phosphorus and potassium impact growth, and how drone technology is used on the farm to monitor damage and aberrations in the field.
Ryan Ponwith is well versed in the use of soil agriculture, not only from his lifelong experience of growing up and working on a farm, but also his 10 years in ag retail. He wanted to help teachers understand that growers utilize a wide range of scientific, mathematical and financial knowledge in the profession.
"We want to be the ones who tell agriculture and our story, rather than somebody telling it for us, with their own agenda," said Ryan. "We want them to hear it from the source."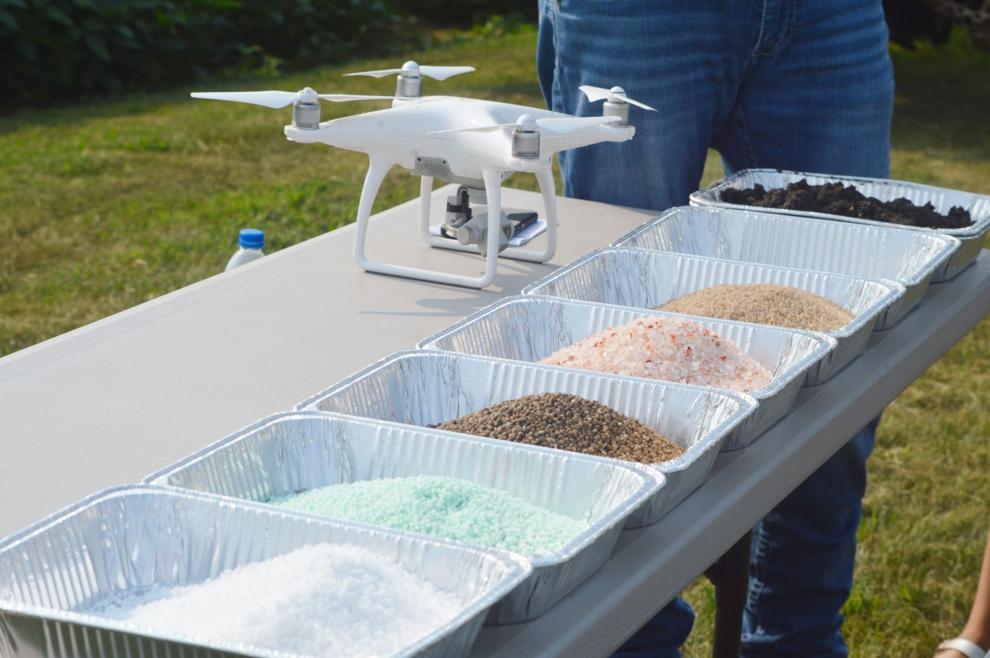 Emily Ponwith added that there's a disconnect between farmers and consumers, especially when people are further removed from the ag business. MAITC programs, like the summer tour, seek to bridge that disconnect by offering teachers and students a better understanding of agriculture practices and the careers in the field that exist outside of farming.
"Each generation is further and further removed from the family farm, even in a region that's agriculture heavy like southern Minnesota," Emily said. "Many of them didn't even know what agriculture even meant. They didn't know what a combine was used for. They didn't maybe believe that I was a farmer, at first, because I didn't look like a farmer when I was a teacher at school."
"Minnesota Agriculture in the Classroom, their mission is agriculture is valued by all," Emily added. "I think that shows how dedicated our team is to providing quality educational experiences, not only for students, but also for teachers."