It was a sunny and beautiful Friday evening for a parade of Cleveland High School's 46 graduates.
Due to the COVID-19 pandemic virus, 105th annual commencement exercises were moved outside at the softball field.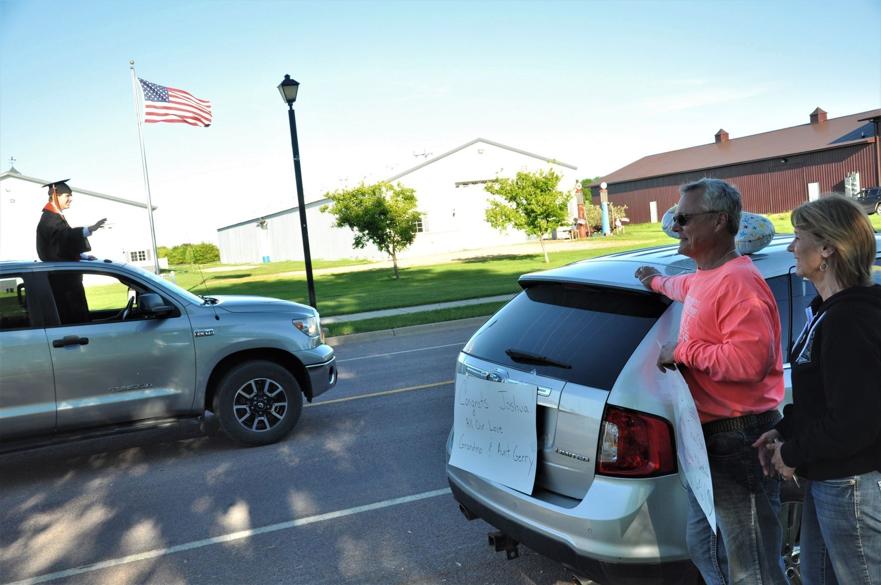 First, students and their immediate families rode in the class of 2020 graduation parade through the streets of Cleveland. Community members, holding up signs and balloons, congratulated the graduates.
Police and fire departments from Cleveland, Madison Lake and Kilkenny and Le Sueur County Sheriff led off the parade.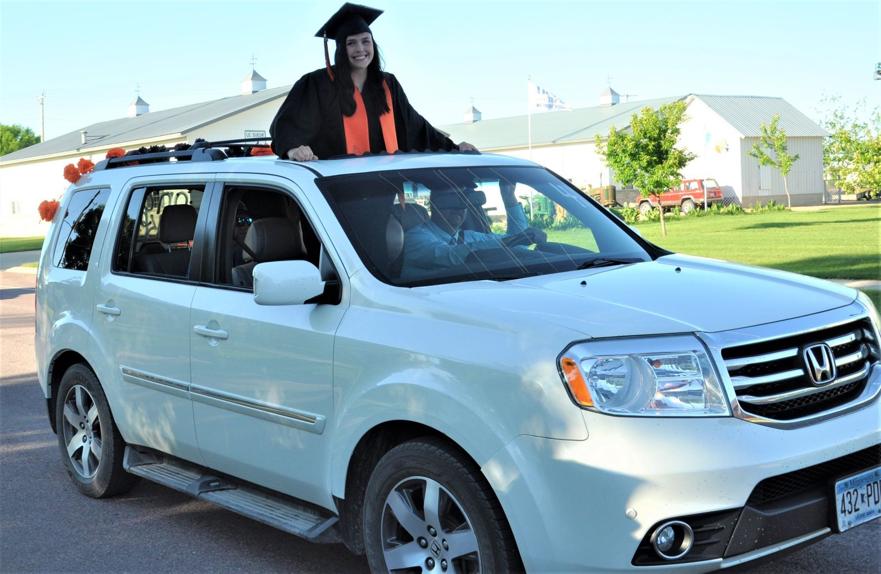 Staying in their cars, they drove directly on to the outfield grass, lined up and took turns driving up to the stage in front of the backstop one-by-one to pick up their diploma, a balloon and a flower. It was a quick graduation with speeches kept less than 5 minutes.
Alexia Hollerich, President, Class of 2020, presented the Pledge of Allegiance and the Welcome/Class Address.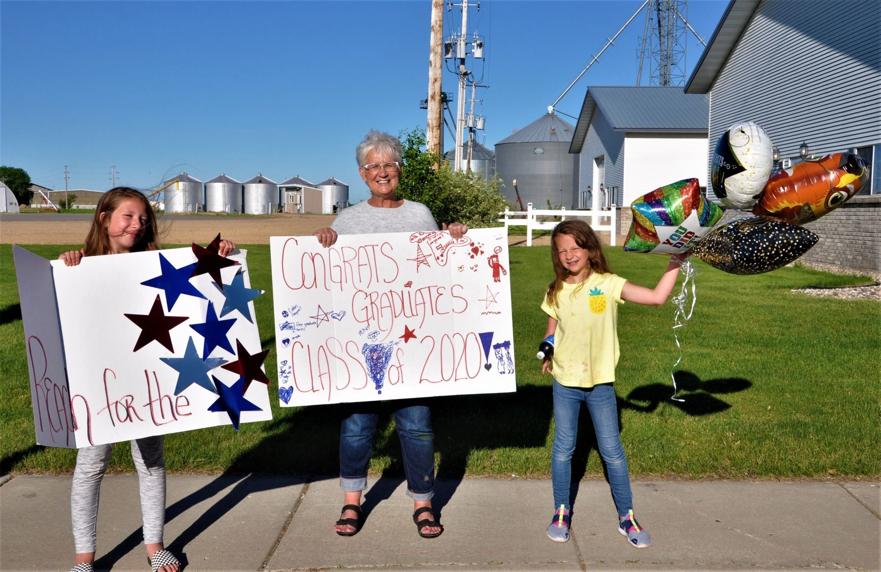 McKenna Robb, Honor Graduate, Class of 2020, gave the Honors Address.
Cleveland Band Director Erik Hermanson, the most tenured teacher selected by the senior class, was guest speaker in his 26th Cleveland High School graduation.
Principal Scott Lusk presented the graduates.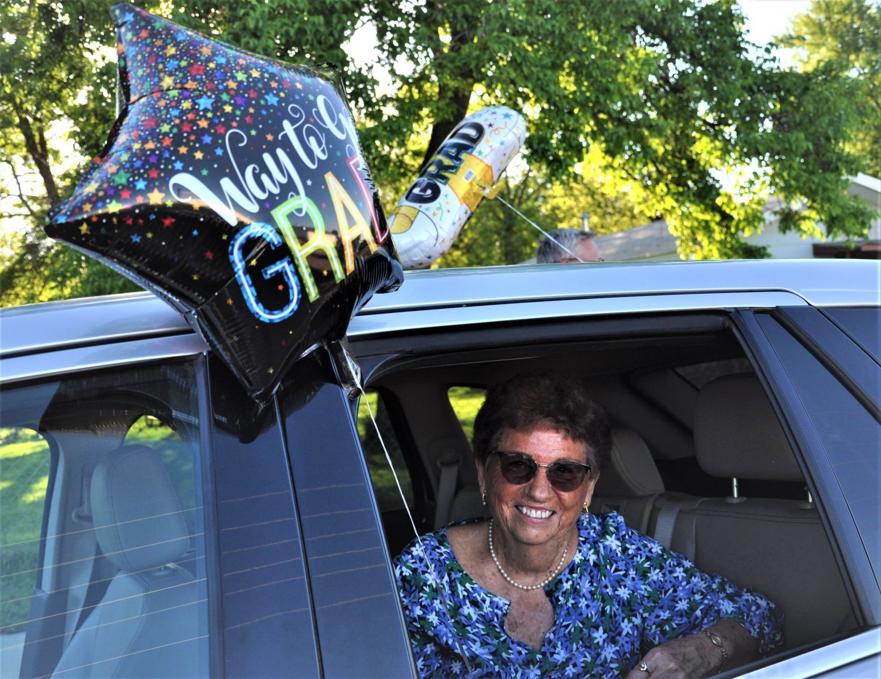 After each speech, horns honked in appreciation. At the end, participants hooked again released their balloons
Alexis Schatz and Lucas Mueller presented the Class Memory Speech on line with the Memory Slideshow created by the senior class.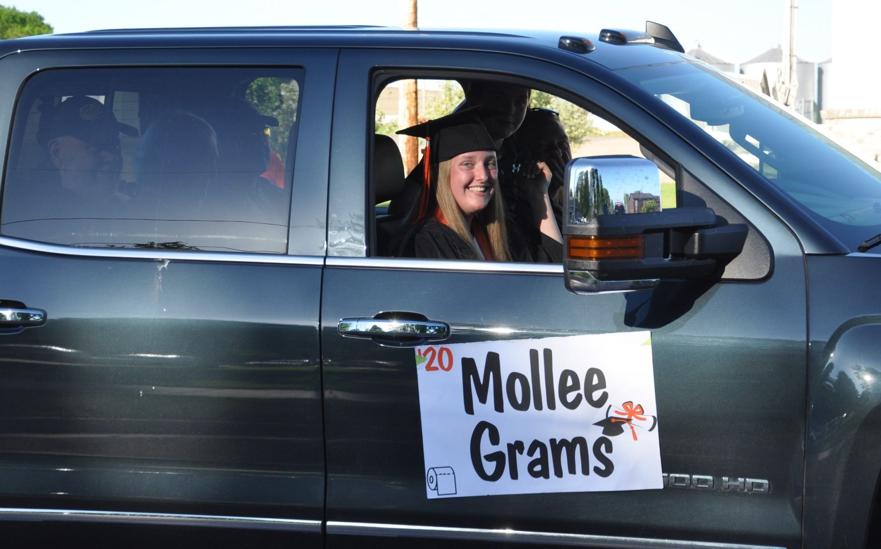 Here is the class of 2020:
Eric Micheal Ehlers-Samstad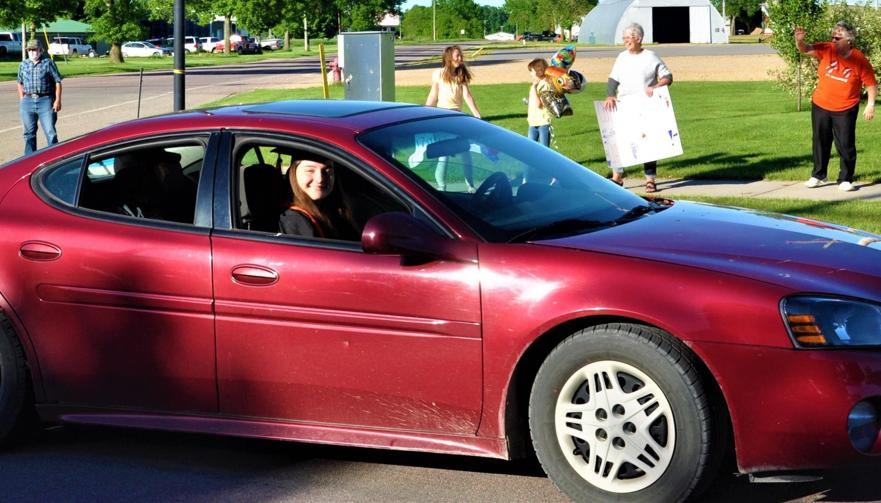 Maria Guadalupe Lopez-Gonzalez