After months of meetings with community members and leaders in the wake of the death of George Floyd, police reform advocates met with the St. Peter City Council, along with city and police leaders, to present proposals intended to increase police transparency.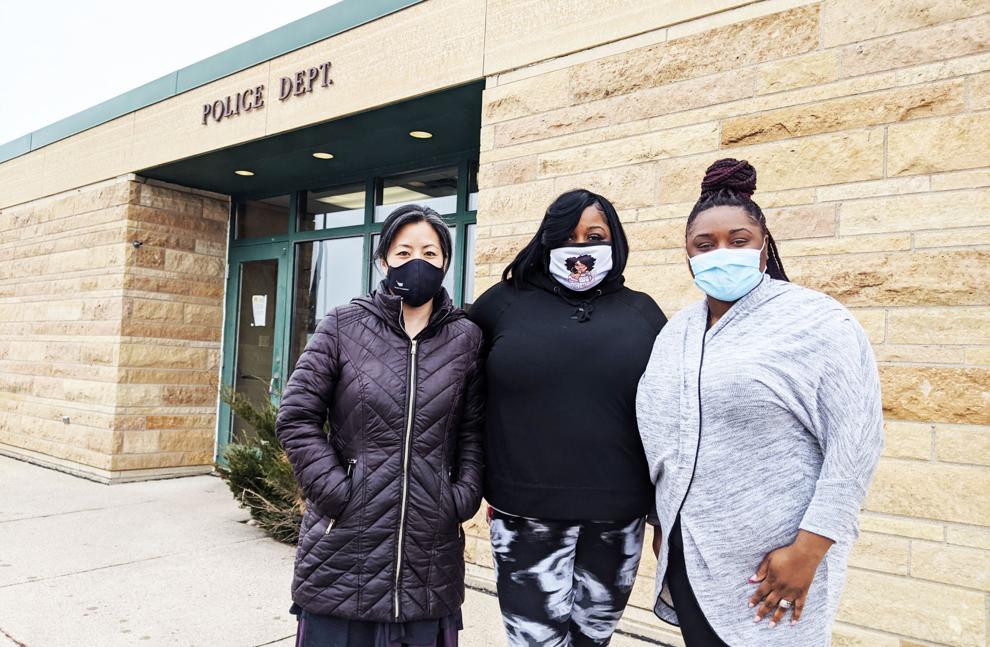 The St. Peter/Greater Mankato Policing Coalition wrote policy change recommendations to the cities of St. Peter, North Mankato and Mankato after a four-part policing series sponsored by local civil rights and racial justice groups, including Greater Mankato Diversity Council, ACLU Mankato, NAACP Mankato, B.E.A.M., YWCA Mankato, CADA and Indivisible St. Peter/Greater Mankato.
Those recommendations presented to the council on Feb. 16 included five policies for all three cities, plus three specific to Mankato. It's up those cities' governing bodies what to do with the recommendations.
Advocates told the council that these changes were needed after speaking with community members in St. Peter, Mankato and North Mankato about their experiences with police. Many of the tri-city community members that spoke were black and shared stories of feeling profiled, suspected of crimes they didn't commit and having crimes against them brushed off by police. Those who shared negative experiences often said there was little accountability or follow-up when sharing their concerns.
St. Peter Police Chief Matt Peters was in attendance during the council work session but was mostly just listening on the evening; he spoke to the St. Peter Herald in an interview later. Peters said that he thought the conversations went "quite well." He felt the written report the Policing Coalition put out was more adversarial, whereas the in-person conversation was more inclusive of his department.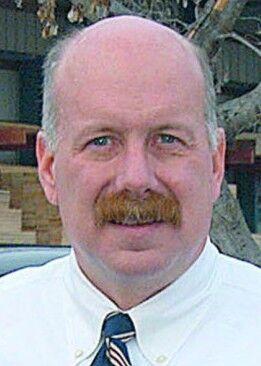 "I thought the presenters did a good job presenting what they're looking at. I thought their comments were not as critical as maybe their written report looked," he said. "I thought they seemed more willing to work with people."
That doesn't mean the police chief agreed with every recommendation or point of criticism from the reform group, but he feels some of their primary goals are achievable, and in a couple cases, already being worked on. He noted the City Council has already been pushing for years to set up meetings between police and community members. He also noted that a new law enforcement data system going into effect state- and nationwide could help alleviate concerns about transparency.
One of the most significant gaps in perception between local police and the advocates is what the latter sees as a lack of accountability in local policing. The group demanded greater civilian oversight over the police and more diverse community involvement in St. Peter's Civil Service Commission, which is responsible for civilian police oversight.
The group recommended that the Civil Service Commission take a more robust role in the hiring and promotion of officers, reviewing complaints and advising disciplinary action. They also called for the commission to meet regularly at a minimum of four times a year, have secured funding in the city budget as part of the police budget and be involved earlier in the hiring process.
The Policing Coalition further pushed for the city to actively recruit individuals from non-English speaking communities and communities of color to serve on the commission. City Administrator Todd Prafke said that the city already conducts outreach to these groups by placing advertisements in places like the St. Peter Islamic Center, but staff would be willing to take recommendations from the coalition on other places they are not recruiting from.
In addition to outreach, Indivisible founder Yurie Hong said the City Council could further pursue diversity on the commission by changing the way individuals are recruited. Currently, candidates are recommended for council vote by the mayor, but Hong believed any member of the council should be able to recommend candidates.
Prafke said this hiring process is not unique to Civil Service Commission, all public commissions go through the same process. City Councilors have the ability to view the application of any candidate, including those not nominated by the mayor. But in many cases, there's only one applicant to choose from, said Prafke.
"We struggle to find people to serve on these commissions," said Prafke in an interview with the Herald. "The discussion that seems to float around is there is a lot of people waiting to serve on these things and there just isn't. I wish there was, but there isn't."
Advocates also pushed the city to create a more transparent website which would display a staff directory of police officers and contact information, archives of Civil Service Commission minutes and agendas, year end annual reports and detailed instructions on how to submit a complaint. The Policing Commission held up North Mankato's website as an example of what the St. Peter Police website could look like.
"I think you would build a lot of trust and also a lot of opportunities for education and engagement from the police side, too, if that website had more information on there," said Hong.
In his interview with the Herald, Peters said that what goes on the website is largely outside his purview and noted that "part of the frustration for government is we often hear 'there needs to be more transparency.' But honestly, a lot of that is regulated by the Data Practices Act." Peters said, though, that if the council gives direction to change the website, the department "should be able to meet what they're looking for."
One of the Policing Coalition's recommendations is already in the pipeline, a plan to hold community conversations with the city and the St. Peter Police Department on equity. The city's planned topics of conversation are much broader than just policing. Prafke said the city is looking to hear from community members on equity issues in housing, utilities, business opportunities, and land use as well as law enforcement.
The Policing Coalition called for the findings from conversations on law enforcement to be reported to city leadership and be incorporated into a three-year plan.
The Policing Coalition also encouraged the city to publish a strategic plan on police training and collaborate with Mankato and North Mankato to discuss best practices and training while actively recruiting community members of color.
One of the major challenges in ensuring racial equity in policing locally is a lack of quantitative data, said Julio Zelaya, a member of ACLU Mankato. Many cities across Minnesota, including St. Peter, do not collect race data during police encounters. The Policing Coalition proposed the city change that by collecting data on the perceived race of people pulled over during traffic stops.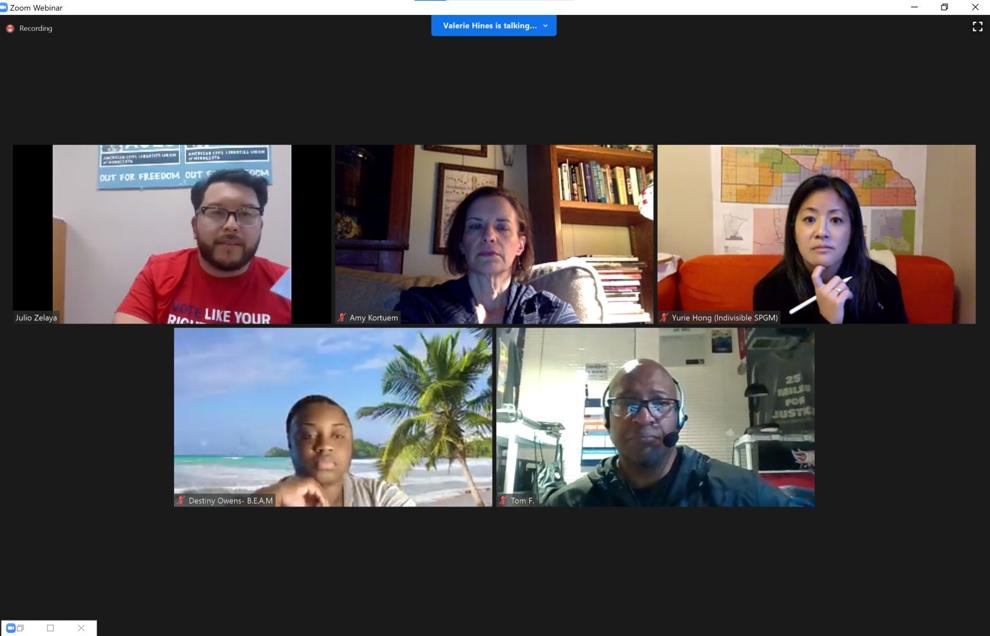 Zelaya said this data could help the city identify potential racial disparities and profiling. He pointed to a 2003 legislative report from the city of Worthington, which used perceived race data to find that black drivers were stopped 48% more often than expected, while Latinos were stopped at twice the expected rate.
"There's no way to collect race data right in the moment when they're being arrested or stopped" said Hong. "It's not reasonable to then expect a police officer to ask that question. It's not on the driver's license or anything … Regardless of how any individual might identify, what matters in terms of possible disparities of whether a stop turns into an arrest is the perception of the officer."
Prafke said the city would need to research the topic before implementing this proposal. He also believed this data gathering should be implemented in scenarios outside of traffic stops as well if the St. Peter Council moved forward on the recommendation.
"It's not only for folks that are stopped, but for other types of crime, as well, and certainly victims as well," said Prafke. "I think that would be important for victim follow-up for the county attorney's office as well. I think that's worthwhile, and we could certainly do more research into that"
Speaking to the Herald, Chief Peters said a new mandatory policing system might help solve the reporting problem. St. Peter is already entering summary information into NIBRS, National Incident Based Reporting System. This system was developed by the United States Federal Bureau of Investigation, in an effort to align departments nationwide in how they report suspects, victims, witnesses and more.
The system, which is supposed to be in place across Minnesota departments by the end of the year, will have more specific data, including demographics, and it will be available to the public.
"St. Peter reports into that system, but only summary data so far, because not everyone is on board yet," Peters said. "When that system is complete, people will be able to log in to NIBRS, and they can pull all this crime data, if you will."
He added, "So we're kind of in a difficult position, as a small department, to reinvent the wheel, but, within a year or so, you'll be able to go and look up the data. It will break it down for victims/suspects/witnesses. I do think we need to recognize some of these things take time and aren't as easy as they may seem in theory."
In addition to perceived race data, the Policing Coalition asked the city to conduct an annual citywide racial climate survey and impact report. This survey would make race data collected by the city public information in an annual report and would be presented to the public at yearly events.
One of the most significant changes proposed by the Policing Coalition was to remove school resource officers from local schools. Hong claimed that resource officers create a student-prison pipeline, due to their power to arrest, detain, interrogate, and issue criminal citations to students on campus.
She recommended that the city work with local school boards to find alternative security measures for local districts, such as mental health and social workers. While SROs are still in their contracts, Hong said that they should not be allowed to carry guns on campus and should be in plain clothes.
The Policing Coalition put forward a number of other school reforms as well. The organization requested that the city gather quantitative data on adverse childhood experiences, such as violence, abuse and neglect and hold listening sessions with students, staff, SROs and community members about school safety.
The coalition also called for hiring teachers of diverse backgrounds, conducting de-escalation training for teachers and staff, and training security guards to discipline students without requiring law enforcement.
While many recommendations were made, it's up to the St. Peter Council whether they wish to pursue these goals or not. The Policing Coalition addressed the council at a workshop meeting, meaning that none of the proposals were put to a vote. The meeting was instead a chance for the council to listen to anecdotal data from their community and "experts in their perspective," said Prafke.
Councilor Keri Johnson, who participated in the Policing Coalition's policing series, pushed for the council to seriously consider some of their recommendations after conducting community engagement meetings.
"One negative experience can impact someone's entire life and create trauma, and we heard that in the series and from people's perspectives, so I absolutely believe that it's important to be talking about this," said Johnson. "Our community members want us to be talking about this, and I hope that we don't react with defensiveness or defending the status quo … I think, following our community engagement series, it is worth coming back to this report and looking at these recommendations and considering what's feasible for our city."
City Attorney Jim Brand questioned the Police Coalition's approach, saying that negative attitudes toward police officers was also a problem that needed to be resolved and that it was discouraging black applicants from pursuing careers in policing.
"A problem for me is when I see black officers being called very poor names," said Brand. "That's a problem. That's an issue. What is the correction there?"
Chief Peters said "I think, from our standpoint, the council understands that police reform and good police work cannot be mutually exclusive."
Hong responded to Brand's comment, saying that respect needed to go both ways and that police departments needed to be more transparent to create trust.
"I think this is a long-term effort," said Hong. "If there is a spirit of 'Tell us what you want us to do. How do we fix this? Here are things we're going to be accountable for,' it becomes a place that people trust and want to be a part of … I think what this comes down to is, everywhere in our community, from police officers to our young people, if there's a problem, we all need to come together and fix it. We can't fix it if we don't have these conversations."