Meals on Wheels Programs in southern Minnesota are continuing to deliver meals to those in need even as concerns about the spread of COVID-19 make things tougher.
In St. Peter, volunteers are getting creative. City staff members and Minnesota River Valley Transit both helped get meals delivered in recent weeks, as other volunteers become unavailable, while the need for meals grows.
In Waseca, around 45 to 50 meals are delivered a day and more meals are starting to get requested, said Harold Zabel, site manager for Waseca's Lutheran Social Services/Meals on Wheels.
"We're considered a crucial program," Zabel said. "Everything is the same at this point."
Waseca Lutheran Social Services has had to stop hosting diners but volunteers are still out delivering meals five days a week. Those involved with preparing and delivering meals are wearing gloves while drivers are mostly leaving meals on doorsteps. For residents with mobility issues, drivers will enter the home but maintain the proper social distancing length away from residents.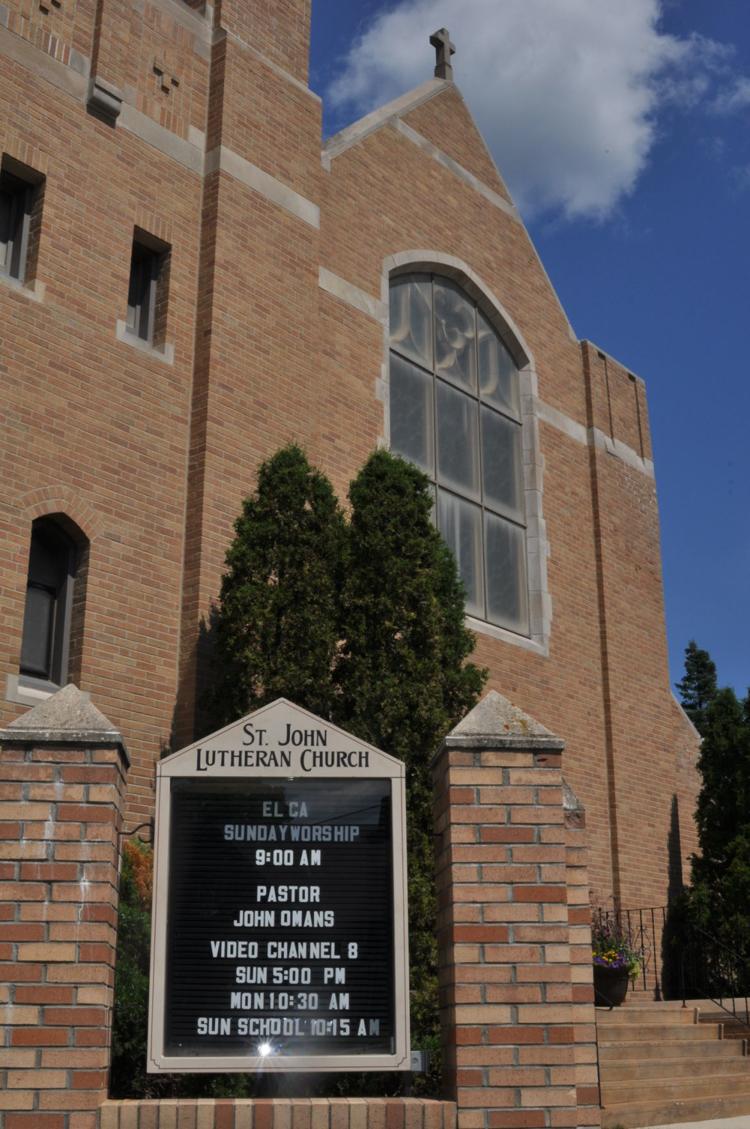 St. Peter
When a need for delivery drivers in St. Peter arose, Minnesota River Valley Transit and the St. Peter Recreation and Leisure Services stepped in to provide a hand.
"We're working really hard to find ways we can help, so we can use the resources we have," said Joey Schugel, St. Peter director of recreation and leisure services.
On Monday, Wayne Albers, compliance manager for MRVT, and a driver from MRVT ran the Meals on Wheels route 15 minutes after learning Meals on Wheels needed help fulfilling the route. On Tuesday, a part-time employee with Schugel's department helped deliver meals with a MRVT driver. The St. Peter Meals on Wheels program delivers around 16 meals a day.
"That's what we need to be doing right now," said St. Peter Meals on Wheels Site Coordinator Korky Schaefer.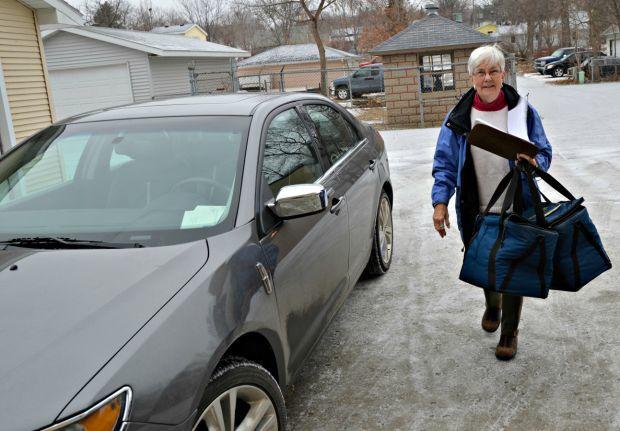 Schaefer had trouble finding drivers for the program because of concerns with COVID-19 but with MRVT and Recreation and Leisure Services helping, it's been a win-win for all three.
Ridership has dropped for MRVT and the need for part-time staff with Recreation and Leisure Services isn't as in demand.
"There are some people getting paid that wouldn't," Albers said.
If demand is to increase, the three groups could expand services.
"One of the things we're worried about is our older population who has mobility issues," Schugel said.
Those interested in receiving Meals on Wheels in the St. Peter area can contact: (507) 934-8850. Meals are available to people 60 years of age or older for a contribution. Suggested contribution guideline is $2.50-$3.50. Call Parkview Manor, 934-8850, between 10:30 a.m. and 1 p.m. to schedule a meal.
Owatonna
Semcac, which serves Steele County and seven others in southern Minnesota, is seeing steady demand for Meals on Wheels. Staff has been preparing food and gloves have been provided for drivers delivering food.
Food has been left on doorsteps or hung on door handles for clients but client contact has been limited.
Semcac is looking for additional volunteer drivers, especially those age 60 or younger to help deliver meals. Those interested in volunteering can call507-455-3195.
Northfield
Northfield Meals on Wheels board member Jean Callister-Benson wrote in a Facebook post that drivers are leaving meals outside of doors and inside vestibules. But many volunteers are self-isolating so the program is in need of additional backup volunteers.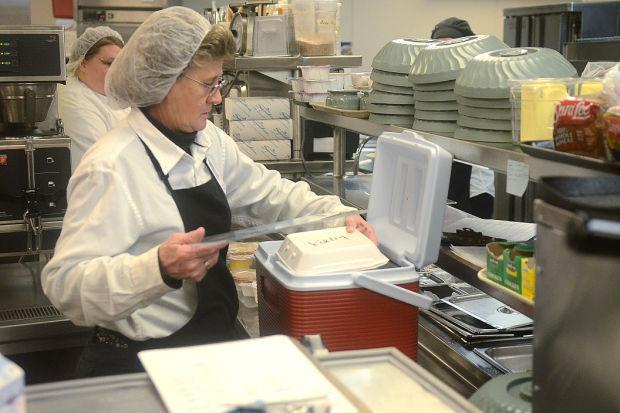 Those interested in volunteering can contact Callister-Benson via Facebook Messenger.
Those interested in receiving Meals on Wheels can contact the Nutrition Services Department at Northfield Hospital at 507-646-1022. Meals cost $6.80 and meals are typically delivered between 12:15-1 p.m.