St. Peter and Cleveland public schools are beginning in-person and hybrid learning this month after a stretch of distance-only learning before winter break, but the COVID-19 response of the community will determine if students can stay in school.
So far, it's full steam ahead as elementary students returned to full-time in-person learning in St. Peter Jan. 18 (middle and high school students are still in hybrid mode), and all students started in-person learning in Cleveland Jan. 25.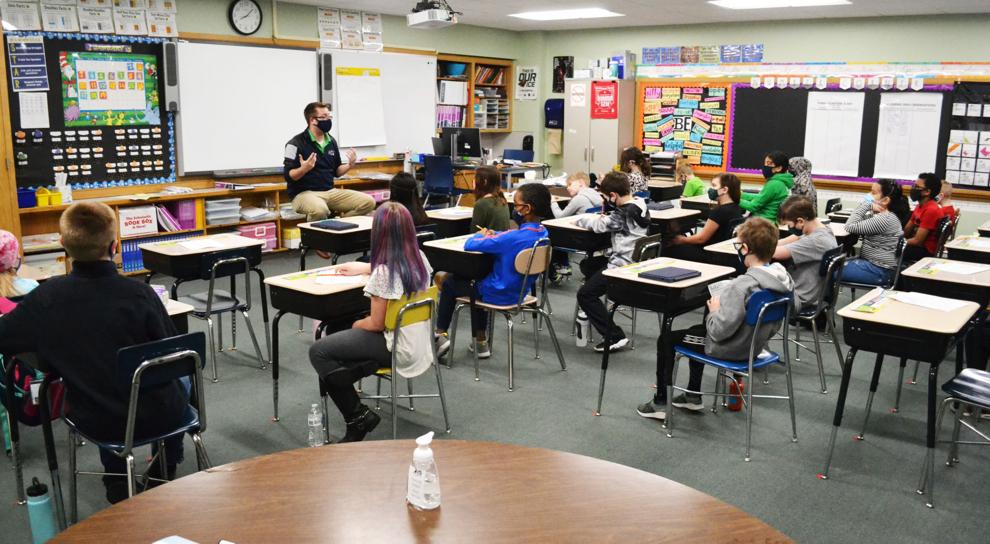 "With only 5 days under our belt, things are going well," South Elementary Principal Doreen Oelke said. "The students and staff were all very excited to be together, and spirits are high. We are doing our best to help our students acclimate to school and create a culture of learning within our classrooms.
The teachers have had a chance to bond with two groups of students (A day and B day), and now the challenge is to take these two groups and create one unified classroom. Teachers are assessing where our students are at and putting plans together to address their needs."
"I think things are going well," North Elementary Principal Darin Doherty said. "I think the added preparation time that was required by the state when we shift gears in the learning format helped us to make those adjustments and pivot as needed. The fact we had time in the hybrid mode this year really helped us to establish a routine."
Carri Borchert, a first-grade teacher at South Elementary, said it's been a bit of a transition to move from 11 students to 22 in the classroom, but overall, it's been "smooth."
"They can be 3 feet apart now, but to have 22 desks 3 feet apart takes pretty much all of the classroom," Borchert said. "There isn't enough room for kids to spread out on the carpet for story time, for example. That's important. The younger they are, the more space they actually need."
Teachers have to counteract some of those limitations with other strategies.
"One thing is we try to incorporate some movement breaks that include learning, so we stand up behind our desks and do a little dance to get the wiggles out, so that they can get back to it," Borchert said. "Another thing is that we have a lot of visuals that we never had before; even just lining up in a classroom, we have lots of tape marks or Velcro spots to help them with the distancing."
Fourth-grade North Elementary teacher Jennifer Friedrich said the in-person learning environment makes a big difference for many students.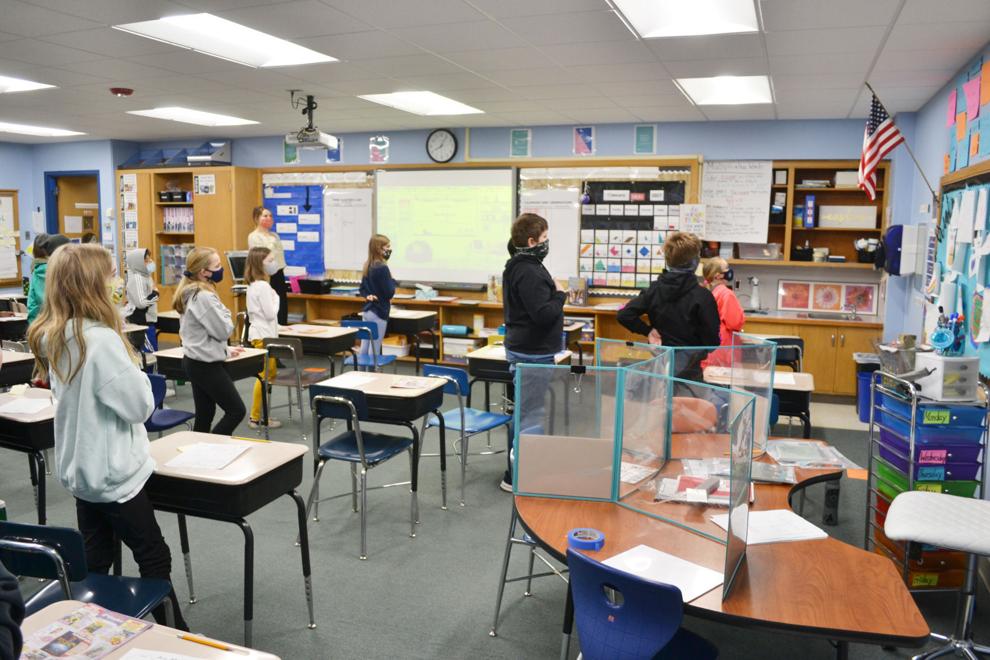 "It's a lot to ask for elementary students to keep up with everything at home," she said. "In person, they can interact with their peers and be social, and they're able to talk about their learning and improve their understanding; that's what we like to gear the older elementary grades toward."
She added, "The social interactions, kids we're missing out on that, and you can really see how they just enjoy each other's company right now."
Doherty said that the in-person learning experience is crucial, especially for young students.
"There are certainly a number of kids that thrived in the distance mode, but there were also kids that faltered a bit," he said, "because there were already some cracks in their foundational education and that kind of compounded the challenges."
As Minnesota sees a loosening of COVID-19 restrictions in bars, restaurants, and gyms, Education Minnesota urges community members to continue following health and safety guidelines. With community spread in any given Minnesota county impacting the learning model schools can safely implement during the pandemic, educators' unions want to see a decline in COVID-19 cases, so students can safely return to or stay in the classroom.
The schools are trying to do their part to make the experience safe.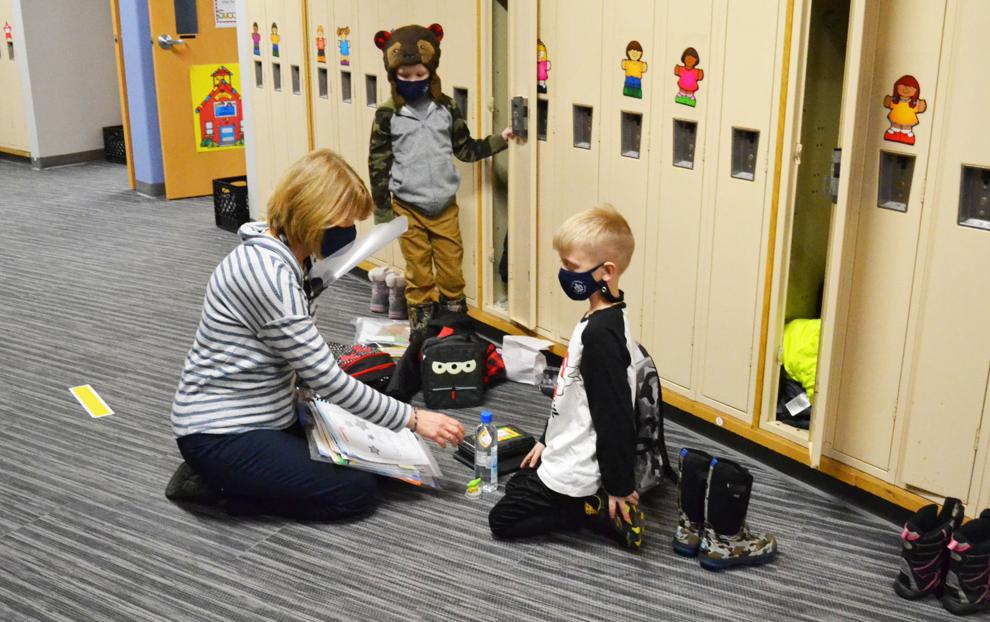 "Our students and staff have done a great job incorporating our safety measures into our day," South's Oelke said. "We are committed to doing whatever we need to do to keep our students, staff and community safe. Last summer we all questioned how well a 5 year old would keep a mask on. It quickly became apparent to us that students could do it. Like so many things, it required us to explain why we were doing it, model it for them, and support them until it became a habit for them."
Of course, not everyone has the same level of comfortability in uncertain times. Local school districts report that they've made decisions on a case by case basis to accommodate teachers that feel unsafe returning to school.
At Cleveland, Superintendent Brian Philips said that faculty requests to teach from home have been granted when they meet the Minnesota Department of Health's recommendations.
"The question we had to answer is could you do your job from home," said Phillips. "For example, it would be difficult to clean the building or drive kids around if you stayed at home, so some of those we had to deny."
Cleveland Principal Scott Lusk said the district was also responding to staff mental health concerns through offering after school sessions with counselors and hiring an elementary and after-school counselor.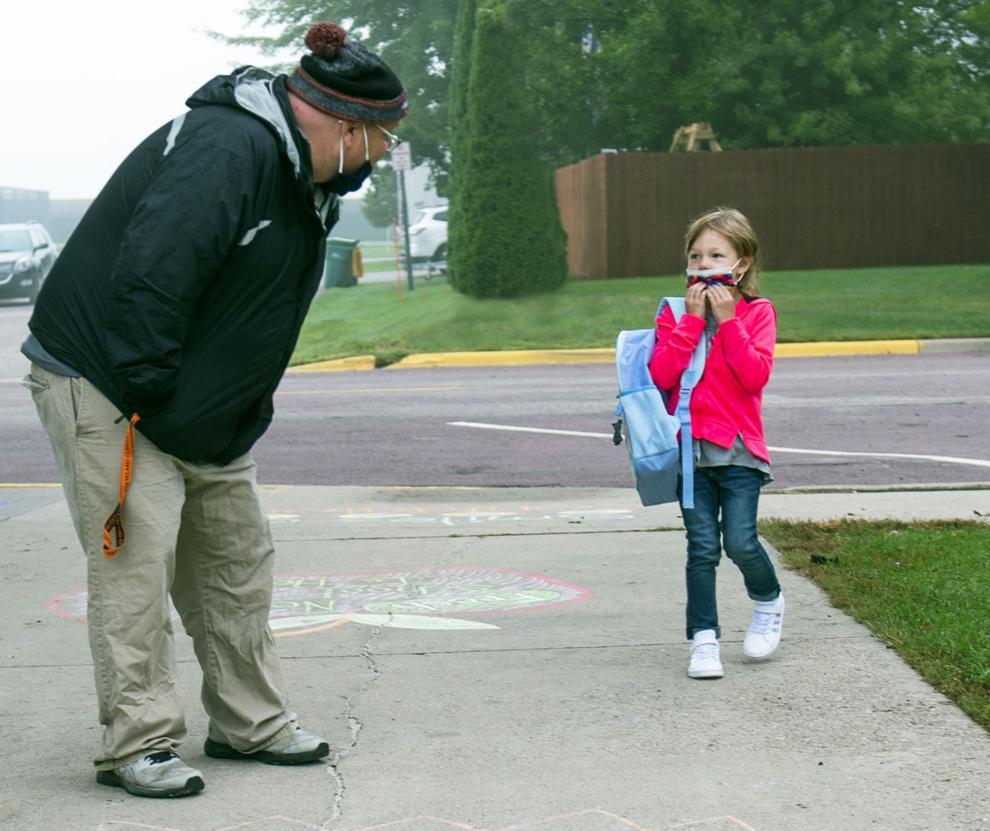 Another factor that plays a role in keeping students in schools is the health of staff members. Finding substitute teachers to fill in for staff members who are out sick, either because of COVID-19 or another reason, has been a struggle for some districts during the pandemic. St. Peter actually increase pay rates for substitutes to help increase its pool, and in November, as cases spiked locally, Cleveland had to work around teachers in isolation.
"We had zero cases in our building, and one day it spiraled out of control," said Cleveland's Lusk. "Within two weeks, I think, we were shut down and went to distance learning. We had teachers being exposed; we had teachers that had it … So we created online spaces and online accounts on our Google, so they could share that out."
But while the difficulties remain present, school leaders are determined to give students the full learning experience, if at all possible.
"Schools are a social environment where students learn how to collaborate, create, communicate and problem solve with one another," Oelke said. "In order to build these skills, they must be given the opportunity to interact with others."