Despite the challenges pork producers faced in the last year, with processing plants enduring temporary closures and decreased production due to COVID-19, one thing that Dave Preisler says has remained constant was the production of an affordable and safe source of protein for customers, something producers will continue to provide.
Overall, Preisler, Minnesota Pork Board and Minnesota Pork Producers Association CEO, who lives in Le Sueur County, feels the pork industry has bounced back and hog prices are favorable compared to past prices. While packing plants also experienced challenges last spring with COVID, Preisler says those conditions have improved.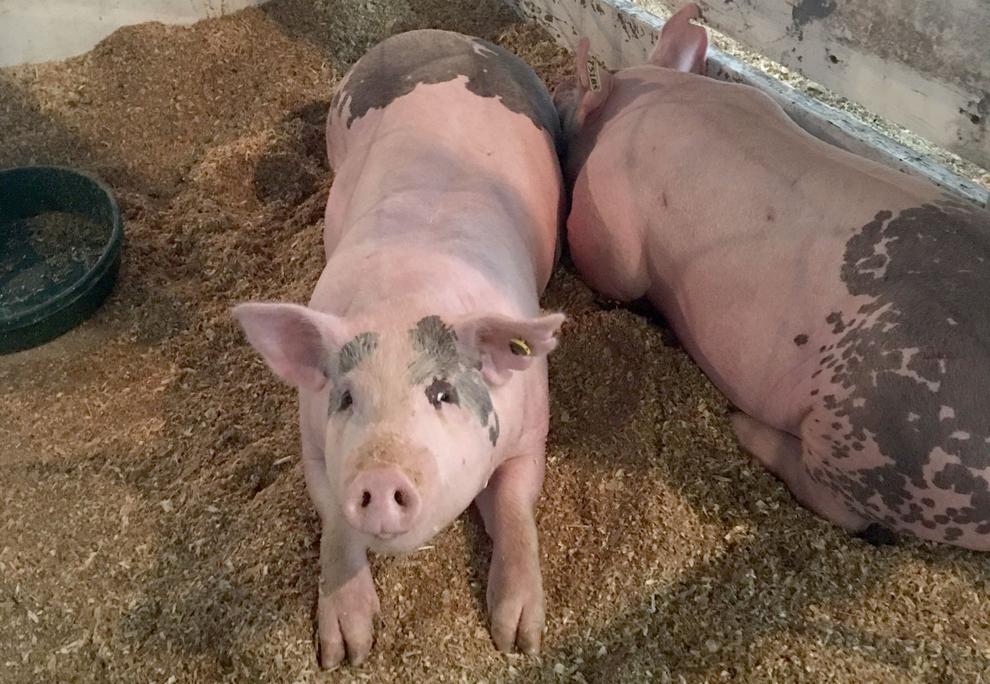 Nicollet County pork producer Dean Compart backs up Preisler's optimistic view of the industry.
In May 2020, Compart, who is co-owner of Compart Farms, a large hog production operation, said his business sold a 155-pound pig for $3.10, well below a regular sale of a pig that size at $50 or $60. But just under a year later, a pig like that, Compart estimates, could sell for close to $70.
So is he saying conditions are even better now than they were pre-pandemic? "Yes, I am," Compart answered. "That's just being driven by demand here and worldwide."
Compart noted that, on last check, about 27% of pork produced in Minnesota is being exported to other countries right now, which is a high value. On top of that, domestic demand continues.
"Exports are up dramatically," he said. "China has been bringing in an incredible amount of pork, and a lot of that has to do with the issues they had to deal with two or three years ago with African Swine Fever. Some of the farms over there have been reinfected, so their farms are going to struggle to meet the demand internally. It's something like the most pork we've ever exported to them in the last month."
The United States has been processing 490,000 to 495,000 pigs per day, which is close to capacity for national production at just over 500,000 per day. That's certainly felt in Minnesota, where there are more than 3,000 pig farms. Compart Farms, which is in possession of some 900,000 sows at any given time across a number of locations, is "close to numbers we were at before the COVID issue," Compart said.
During the most difficult pandemic months, with processing plants operating at less than 100% capacity, the operation was spinning its wheels. Ironically, a disease among the animals, which normally would have no silver lining, actually helped slow the operation, so it wasn't overwhelmed with pigs that had nowhere to go; this helped to avoid any euthanization.
"It was nothing that we did; it was just simply timing," Compart said.
Another Southern Minnesota producer Tom Sammon, of southwest Faribault, agrees with Preisler that, although there were definitely challenges in the last 12 months, the supply to the customer was almost non-interrupted.
"The whole safety issues and standards we produced pork by didn't change," said Sammon. "There's no variation, no issues and the pigs only get antibiotics when they are sick. We raise crops as well and go through the whole cycle of producing pork, using their manure as 'organic fertilizer' on the crops."
While Compart agreed that production remained steady, he said there was a good month-long period where some meat counters in the area were lacking or even empty.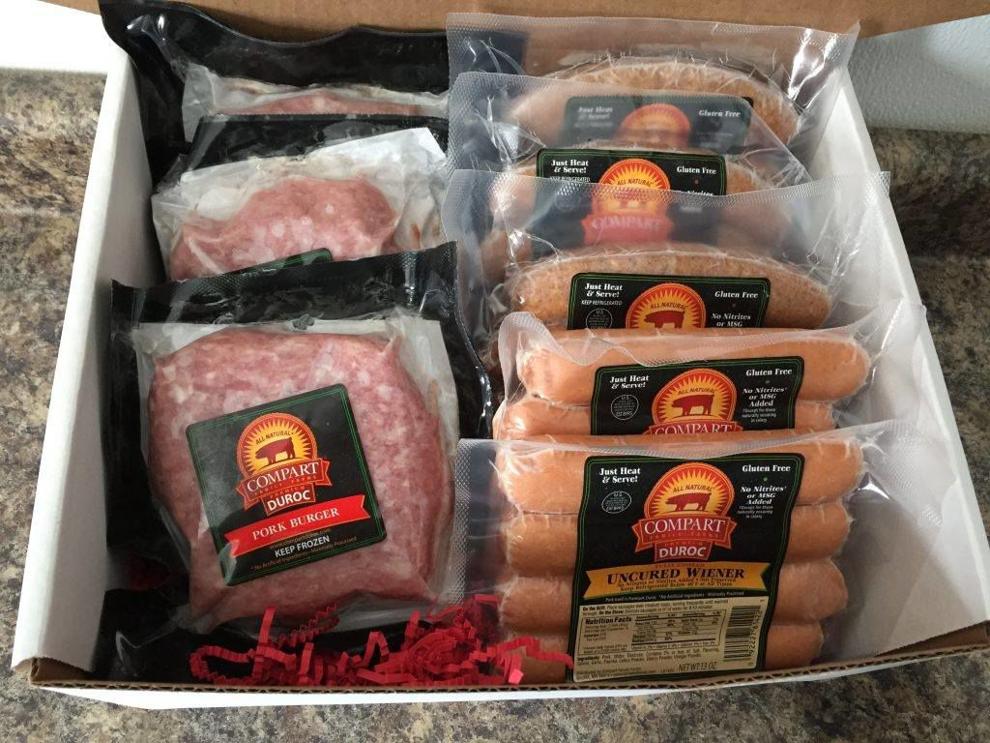 "It started to slowly ramp back up," he said. "When the pipeline gets depleted, it takes a long time to fill that back up, so that you can have product readily available to go into stores. We're back now to where the pipeline is back full again."
Sammon, who has been farming for more than 50 years, said, similar to Compart, his family was lucky and didn't have to euthanize any pigs last year, though there were other producers that did.
"We did things to slow down their growth and did some minor tweaking of things to get through the issue," said Sammon. "We were very fortunate."
In southeastern Minnesota, most pigs are shipped to processing plants in Minnesota, Iowa and South Dakota. Direct impacts on farms depended on the packing company that individual farm was selling to. The Hormel Plant in Austin, Preisler said, slowed down last spring, but never shut down completely. That wasn't the case for all plants. The Smithfield Plant in Sioux Falls, South Dakota, closed for a month.
That caused backups for farmers with pigs ready for processing and an overwhelming number of pigs who grew too large to be processed, forcing them to be euthanized.
Farmers who euthanized their pigs when plants were shut down due to COVID got a hand from the Minnesota Department of Agriculture's Hog Depopulation Cost-Share Program, which reimbursed farmers for the cost of putting pigs down and helped with disposal. While helpful, the program did not reimburse producers for the value of the animal they would have originally from processors.
Though not every farm needed to put animals down, Preisler said many farms tried to slow the growth of pigs by changing their diets and tried to hold them until things returned to normal. About 90% of the pigs went to rendering plants, for use in pet food and fertilizer.
Though there may have been more euthanized, Preisler estimates that 300,500 pigs were entered into the program. That's a fraction of the 17 million pigs Minnesota producers raise in one year.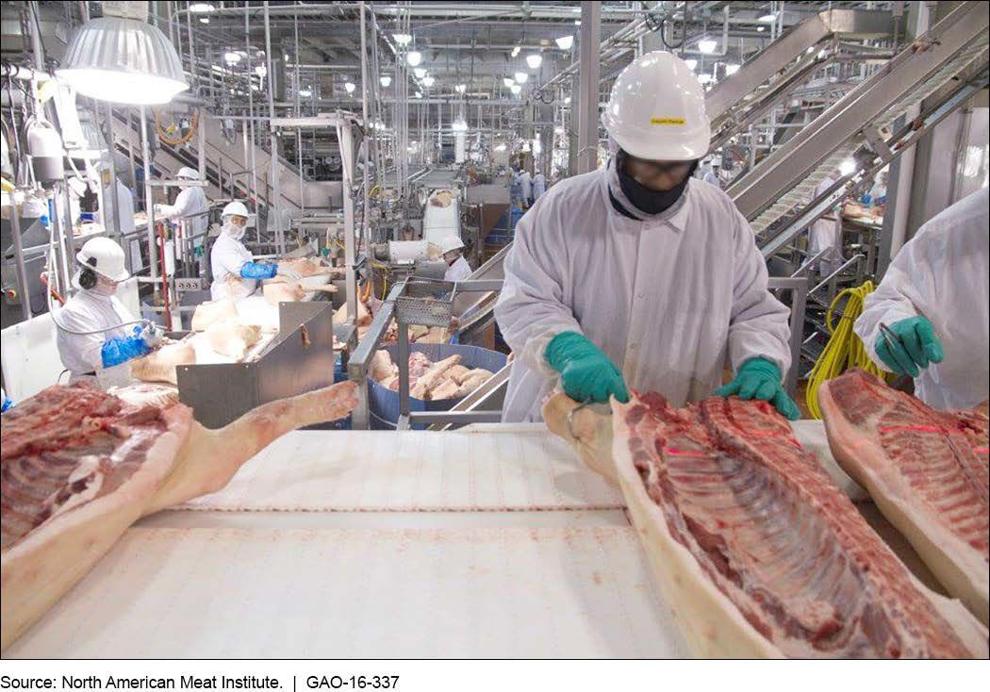 The pork industry has bounced back, but in some ways the industry is still recovering. While the financial impact differed from farm to farm, depending on the marketing decisions they had to make, there is clear profitability now. Preisler said it looks like that will be the case for the next several months, up to a year.
"That will be very helpful in order to build back balance sheets for farms," added Preisler.
From a packing plant standpoint, the temporary closures of the plants may have helped improve mitigation strategies.
"They learned a lot about what really worked and what didn't from a standpoint of keeping folks healthy," said Preisler. "That's why you did see masks, face shields and also Plexiglas put up within the plant to separate folks."