A new restaurant in St. Peter is saying "Bye-bye" to the traditional burger and fries sports bar and "Hello" to paninos, pizza and rice bowls.
On Dec. 23, owner Michael Sweetman opened the second location of Extra Innings in the old Willy's Tavern on Minnesota Avenue, right next to Erbert & Gerbert's at one of the busiest intersections in town.
The restaurant is modeled after the first location in Marshall and features its signature dish, the panino, front and center. The rolled flatbread sandwich is filled with lean meats, cheeses, vegetables and sauces and a bag of potato chips on the side. Extra Innings serves a wide variety of paninos from alfredo pie to taco to three meat barbecue, but the most popular is their buffalo chicken, which Sweetman said outsells everything else three-to-one.
Extra Innings also specializes in pizza, soups, salads and rice bowls, which the restaurant debuted two years ago with flavors like burrito, teriyaki and Sweetman's personal favorite, barbecue.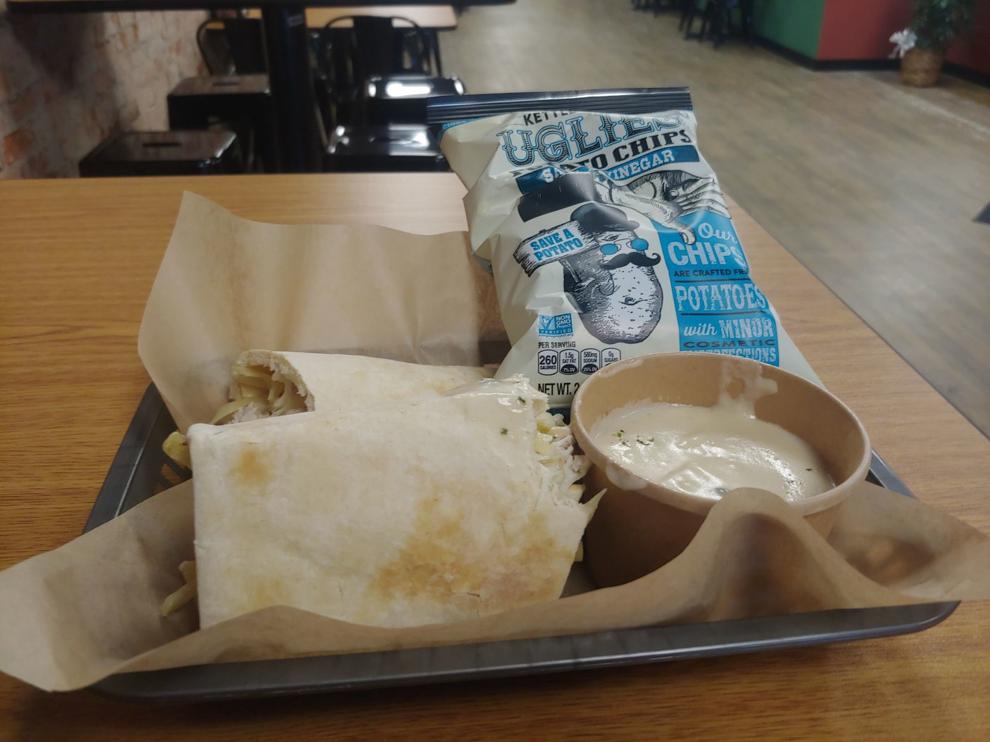 "There's a little something for everybody I think," said Sweetman.
Sweetman had always wanted to work in the restaurant industry ever since he was little and imagined becoming a bartender. He started working in bartending and management and finally got his chance at owning a restaurant 17 years ago when a friend sold him Extra Innings a year into its life.
"I was in the right place and the right time," said Sweetman. "A friend of mine that went to SSU actually had worked at a restaurant that made paninis and a local bar in Marshall didn't have any food, so he came down and started the business. I was his first employee and I ended up buying him out after the first year."
In 2019, Sweetman saw an opportunity to grow and St. Peter felt like just the right spot.
"I had been keeping an eye on real estate around the area and looking for a second location," said Sweetman. "This space just popped up and it felt like the right fit. St. Peter is a similar size town to Marshall and there's a college here."
Though the opening was delayed past Sweetman's initial plan to start on Oct. 1, he's been happy with the reception the restaurant has received so far.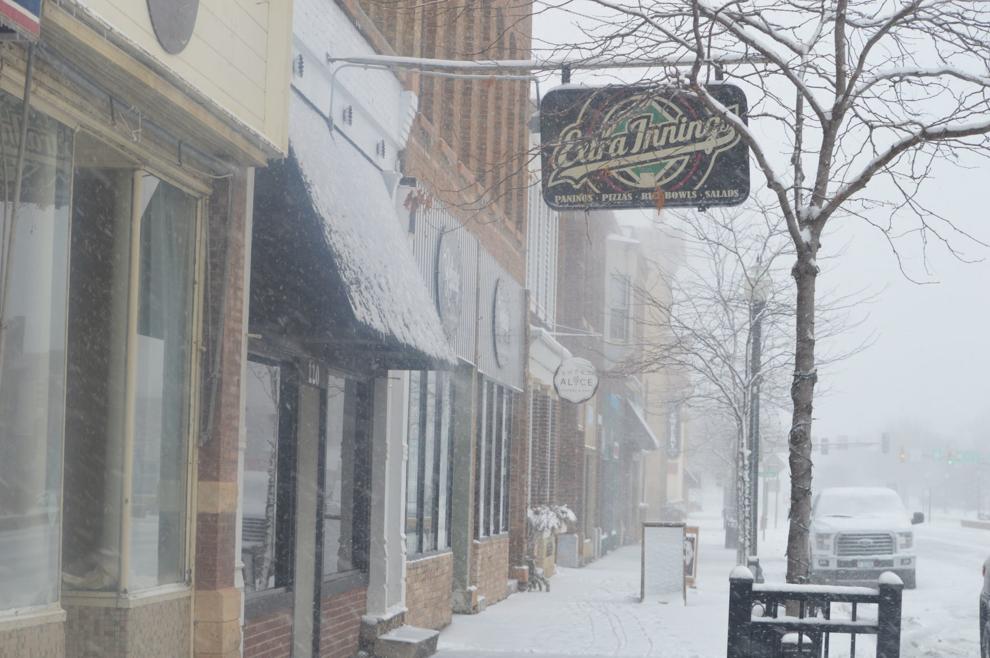 "We haven't really advertised that we're open too much, but it's been good," he said. "People are slowly figuring out that we're open."
Sweetman plans on holding a bigger grand opening at an undetermined date in January after the staff is better trained. Extra Innings is also looking to hire more employees. There are currently eight employees with plans to eventually hire five or six more.
"Once we feel a little more secure in having the staff properly trained, we'll give our guests the experience they deserve," said Sweetman.
Many of the customers that have visited were already familiar with the Extra Innings in Marshall.
"My favorite part of being here so far is seeing people who come in because they recognize the place in Marshall," said Sweetman. "There's a ton of people who went to school there and live here and they'll drive by and come here and eat. I just had a couple in this morning that worked for me in Marshall years ago so that was fun to see the old faces."
Sweetman also reported that customers have enjoyed the food and been surprised with how different it looks compared to Willy's Tavern.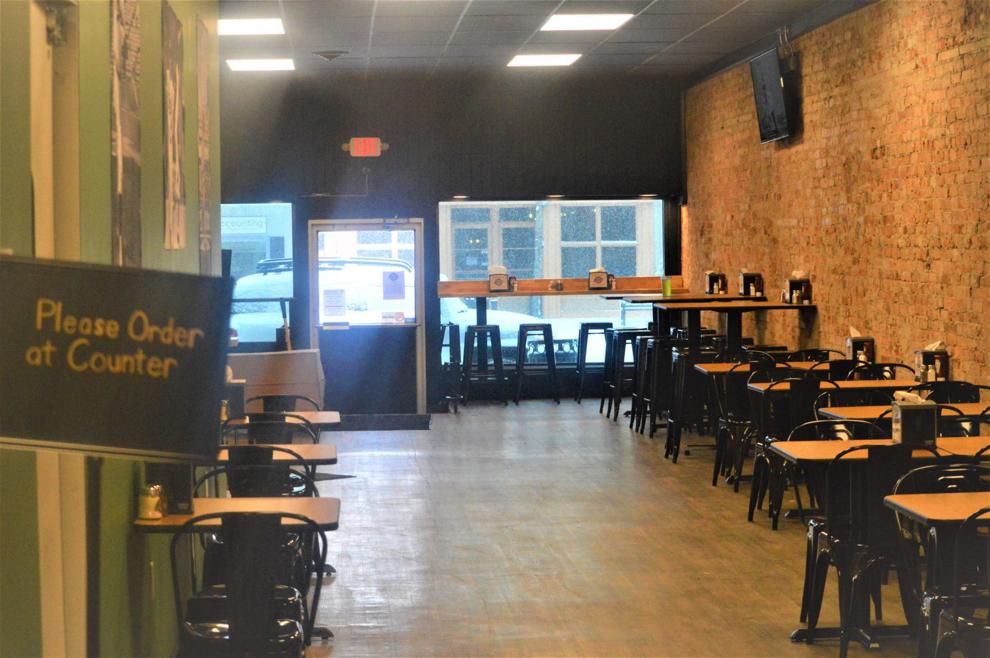 "I've cleaned up the space," said Sweetman. "Before us, it was a little different. We redid the bathrooms which was a big thing. I hear people used to be afraid of the bathrooms."
The beginning of the St. Peter Extra Innings could also mark a new future for the budding restaurant franchise. The St. Peter building is much smaller than the one in Marshall, so Sweetman anticipates being able to use the St. Peter franchise as a model for future locations.
"I scaled it back a little bit from my other establishment," said Sweetman. "It's a lot bigger place and a little more in the kitchen. There's a frier there and we don't have a frier here."
The lack of a frier means that this version of Extra Innings won't have french fries like the Marshall location and foods like chicken tenders on the kids menu will be baked instead of fried. However, Sweetman is already seeing possibilities for unique dishes to put on the menu.
"On Facebook, there was a local farmer that reached out to me that raises goats," said Sweetman. "So I may reach out to them and do a gyro panino. It could be something that might work at least as a seasonal item. We'll see."
"We'll change and evolve as it goes," he added.