With COVID-19 case counts receding and vaccinations on the rise, Gov. Tim Walz announced last week that he would be easing pandemic restrictions in the coming days. For some local restaurateurs, those restrictions can't be loosened soon enough.
The governor's announcement came a month after the state softened capacity restrictions on indoor dining, allowing bars and restaurants to serve at 75% capacity amid an improving pandemic situation.
"You can be in restaurants, you can be in movie theaters, we have kids in school, we're doing most of those moves," Walz said at a vaccination site in Richmond last week. "The next moves are capacity limits coming off and all of those things."
Despite fears of a spike in COVID cases, active counts have fallen after an uptick in April. New cases reached a spring peak in mid-April at 1,900 new cases a day, but have since dropped to 1,700 new cases as of May 1.
As of May 1, 59% of the state's population 16 and up has been vaccinated with at least one dose, around 2.58 million people. Vaccination rates in Le Sueur County are in line with the statewide average. However, vaccination rates have consistently fallen week-to-week since the week of April 4.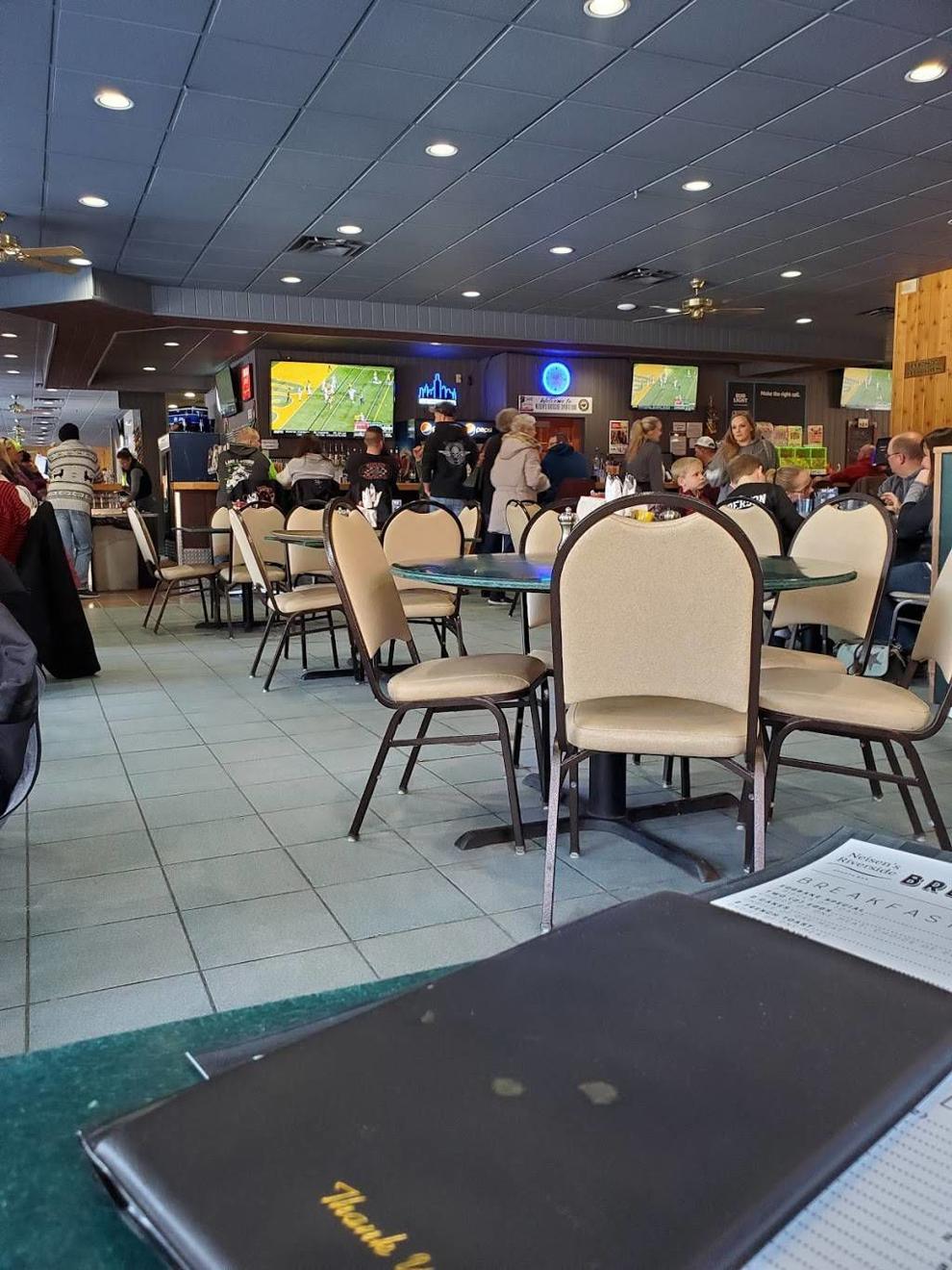 Ryan Neisen, owner of Neisen's Riverside Sports Bar in St. Peter, is welcoming the looser restrictions. The 75% capacity has been a boon for business, said Neisen, and after a slow year, the situation is finally starting to turn around.
"With it getting nicer and everything, people are starting to come out," he said. "It's been pretty good; it's helped us a lot."
Business under COVID-19 is practically all Neisen's Bar has known. After opening in St. Peter in fall 2019, less than 100 days passed before restaurants and bars were forced to close their indoor operations.
Neisen is feeling more optimistic, but would like restrictions relaxed further so the sports bar can enjoy 100% capacity and night-time dining.
"I would like to see it go to 100%, and I would like to see the 11 o'clock curfew lifted, but that's just my personal opinion," said Neisen. "It really limits your night. If you were to get any younger crowds that don't come out until later, it would be nice to not have that 11 o'clock curfew breathing over your shoulder every night."
The news was welcomed by restaurateurs that saw their profits dwindle during the pandemic, but Tony Chrstiensen, owner of Lake Front Bar and Grill in Le Center, wanted to see an immediate change. The bar owner said that he's lost numerous opportunities because of the COVID restrictions. His venue typically serves large events, like weddings and graduations, but those were canceled due to pandemic requirements.
The 75% capacity limit hasn't helped either. Christiensen said that Lake Front doesn't have the space for him to serve that many people while keeping within social distancing requirements. As a result, the bar has been stuck at 50% for the past month while other venues hosted more customers.
"We need to get to 100% [capacity]," said Christiensen.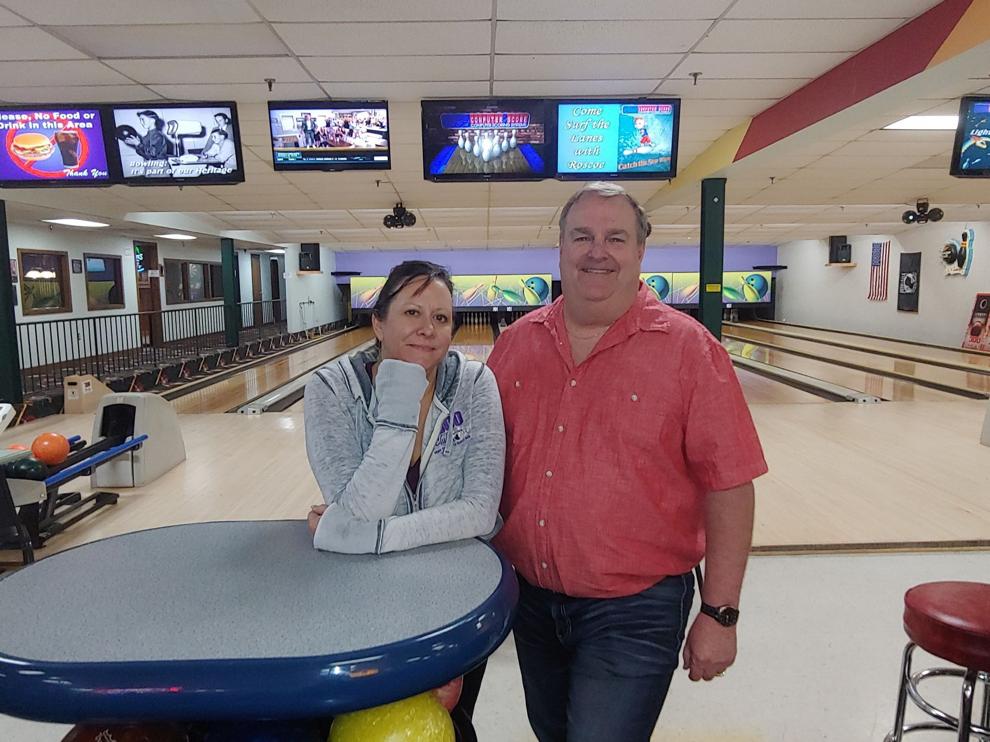 The 300 Club in Le Sueur, a bowling alley that serves food and drinks, has brought on more customers with the 75% capacity limit, but owner Jim Plonske said many potential customers are still hesitant to go out.
"Some people, they're getting better at it now, but they're pretty leery about coming out still," said Plonske. "But it has helped, I'm not going to lie."
But even if capacity limits are loosened to 100%, Plonske said that the damage has already been done. The bowling season wraps up this spring, so even with open lanes and bar, Plonske anticipates business to remain slower until the fall season.
That seasonal business meant that Plonske was somewhat insulated from the negative impacts of the coronavirus when it first hit. With businesses shutting down in the spring, the bowling season was already close to wrapping up. The 300 Club could also handle the summer restrictions, since business is slower in the off-season. But when the October-November surge swept Minnesota last year, it cut off business just as the season was beginning.
"The first shutdown happened in the summertime when we're kind of slow anyway, but we still did a lot of to-go orders, because the town was really supportive. Our town totally supported us," said Plonske. "But the second shutdown was in the prime of our season, so that one hurt. It took 10 weeks out of my busy season."
Plonske described the past year as brutal. Support from PPP loans and state aid helped the 300 Club support itself and its employees through 2020. Business is still slower than normal — the club saw a 30% drop in league membership — but Plonske was hopeful for business as usual once the pandemic is over.
"I've got to be optimistic," said Plonske. "If I weren't optimistic, that would not be good."