Earl "Sonny" Meyer, 92, a St. Peter native, never got a Purple Heart for being injured during war — shrapnel to a thigh — because the medic who was supposed to record his name most likely was killed, maimed or otherwise.
Something in the chaos of war prevented the tracking of the injury.
What about witnesses? Being new, he hardly knew his fellow soldiers in the mountains of Korea before he was hurt, nor the chaplain he later met that told him most of his unit was wiped out. It has been difficult to go back and find any survivors — whether it was years ago or today.
Representatives from several organizations have worked on his case, but, without a witness or documentation, it's been difficult.
Still, there's the common sense fact: Why would a 92-year-old man lie? What's to gain but setting the record straight?
Merchant Marine
The story of Sonny Meyer goes back to 1945, when he graduated from St. Peter High School.
He wanted to enlist in the U.S. Navy, but a friend who was in the Merchant Marine came home and suggested Merchant Marine as a better way to see the world now that World War II was ending.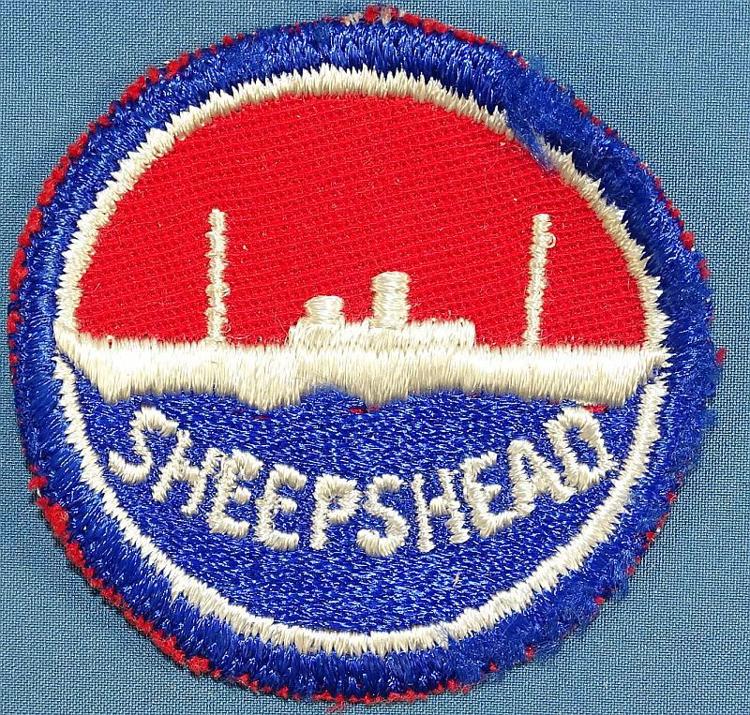 Meyer did his six-week training at Sheapshead Bay in Brooklyn, New York, then he would get assigned to ships. At the time, the federal government was contracting ships to haul troops back to the States, and his first assignment was one of those troop ships — called the C.C.N.Y. Victory. There was a spot for an assistant butcher on the City College of New York's vessel, so he took it.
The Victory headed to the Mediterranean Sea and ended up in a minefield. Meyer said the Navy was sweeping mines but several broke loose.
"And we were just sitting out there in the Mediterranean," he said.
A few hours later, the ship picked up troops in Marseille, France, and returned to New York. The ship headed back for another trip, and this time, everything was smooth sailing.
It took eight to 10 days to cross the Atlantic, and the ships spent three days before heading back. Did he get a chance to enjoy France?
"There was pretty much nothing to see," Meyer said. "Everything was pretty much leveled. You wonder how they even got that stuff cleaned up."
He came home for two weeks, then returned to New York and again was a butcher, but now on a merchant ship bound for Germany to pick up troops. Often, once the ships had troops aboard, the butchers would ask for assistance. Usually, a few soldiers had been butchers back home and were happy to help.
"They knew more about butchering than we did. They had forgotten more than we ever learned," Meyer said.
He knew the baker, and together they would prepare the troops with fresh bread and steak.
"The troops really went for that," he said.
He also was part of ships hauling coal to Brazil. This time a deckhand, he thought a coal ship would be filthy. But he said the ship was as clean as any other.
As the ship approached Rio de Janeiro, he was on watch, "and all of a sudden on top of one of those clouds was a cross." I figured, "What the hell was I looking at here?'"
As the ship neared, a mountain took shape and the cross turned out to be the mammoth Christ the Redeemer statue above the city. He had never heard of the famous sculpture.
He got to enjoy the beaches, then return to New York. His ship went into drydock, so he had to find another, and it was a Victory ship — a class of cargo ship prevalent in those years — again headed to Brazil. This time, it was going to pick up horses, mules and cowboys to care for the animals. They made two trips transporting them to Crete.
Back in New York, they took on a load of horses and cowboys, but these cowboys were Mennonites from Michigan. The Mennonites were conscious objectors to war.
"But after the war they wanted to do something, so that's what they did. They were really nice people," Meyer said.
Off to Poland they went, but they couldn't. Kiel Canal through the German state of Schleswig-Holstein was closed because of winter freezing. The ship went back to Rotterdam in Holland and anchored in the harbor for a month with 1,700 animals on board. Fortunately, they had veterinarians, too, because 17 colts were born.
Meyer said the Dutch would come out daily in large barges and take away the manure.
Finally, they got to the Baltic Sea and to Poland. The horses were for farmers, as part of the Allied effort to restart the economy.
He made many other trips around Europe, and he enjoyed steering ships the most. Shifts often rotated among steering, watching and helping out on deck. One time, on Christmas, the ship he was on had a fire in the engine room and lost a boiler.
"We had to crawl back to Gibraltar to get that fixed. We spent New Year's Eve then in Gibraltar," he said.
The Merchant Marines got to know several British Tommies that night.
Back to war
After two years, he came home to St. Peter and started farming west of town.
In 1950, the Korean War broke out, and Meyer was drafted into the Army. He did his basic at Fort Riley, then was sent to the 7th Infantry Division by May 1951, fighting somewhere up in the mountains.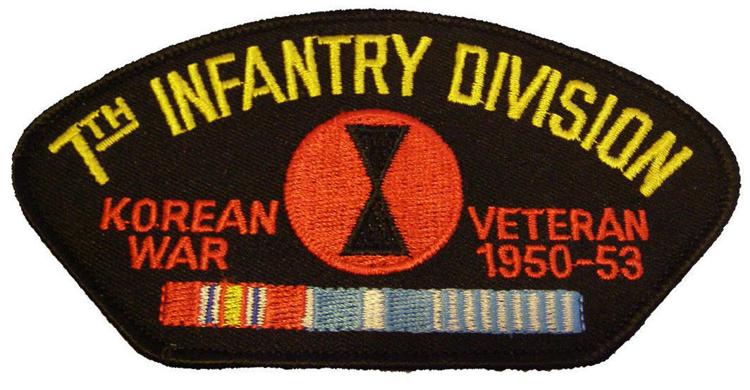 In early June, he was hit with shrapnel and spent time on the hospital ship "Repose."
There, a chaplain came by and said he was pretty lucky. The chaplain told him his company was so depleted it was assigned to reserve status, and he said his platoon only had four survivors.
It turned out, the entire 7th Division was placed on reserve.
Meyer had been with the 7th a month, and he hardly knew anyone in his platoon, often calling soldiers by just their last name, state or nickname.
Meyer also had injured his back falling in a foxhole. The Army assigned him to a United Nations prisoner-of-war camp on Koje-do Island (now Geojedo). At first, he was assigned to a machine gun on a watchtower before operating a switchboard. The camp grew, because at first the switchboard could handle 12 lines, then a new switch came and it handled 32 lines. By the time he left a year later, the switch handled 120 lines.
That meant he and a fellow from Missouri had to run a lot of phone lines on foot. They learned to gaff poles, too. Eventually, they got a vehicle to get around.
The U.S. soldiers worked beside South Korean soldiers, who often oversaw work details performed by the prisoners. Everyone lived in tents at first, but eventually the work details made metal-roof buildings for the U.S. and South Korean soldiers. Meyer said the prisoners were good workers.
There was a lot of human waste, too. Typical 55-gal barrels were cut in half, and in them was the waste. Using a long stick through a handle, two prisoners would carry them out to sea at low tide and dump them (see photo). The rising tide washed away the waste.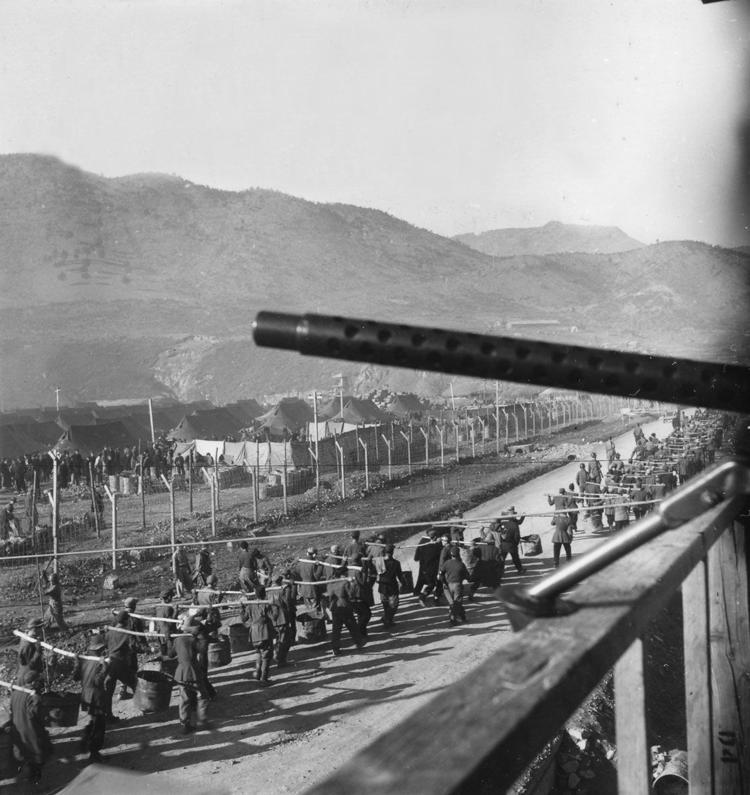 Meyer recalls several riots. One time, when he was in the watchtower, a riot broke out, and the Officer of the Day came up to the tower and began shooting into the crowd.
They prisoners stopped, but Meyer thinks the officer may have landed in trouble.
One compound mostly had North Korean officers, and they had tunneled out past the fence. A prisoner eventually told U.S. authorities, and two bodies were found, possibly prisoners who also were going to tell.
No one escaped the camp, even when on work details. In fact, a sore point of peace talks was that many Communist POWs at Koje-do and other camps didn't not want to return to North Korea or China for fear of punishment — a situation the Geneva Convention never considered — but those nations demanded their return. President Truman would not budge on the matter, considering humanitarian principles, so it was one reason the Korean War dragged on until July 1953.
Back home
In 1952, Meyer came home to St. Peter and married Betty Miller, now 88. He retired as a farmer in 91 and moved from the country into town. He is a member of The American Legion, Veterans of Foreign Wars and Disabled American Veterans. He makes coffee every Tuesday and Thursday at Post 37 for his coffee klatch. He even has a key to the building.
He got the nickname Sonny as a kid. Back in the 30s, people called little boys "sonny." When he was 6 or 7, a salesman came into the yard while he was playing and said, "How are you doing, sonny?"
The boy asked his folks: "How did that guy know my name?"
As a result, the name stuck.
One time, a fellow Merchant Marine from Pennsylvania came to town looking for Earl Meyer. A resident said he didn't know an Earl Meyer but he knew Sonny Meyer. Maybe it was the same guy.
Sonny and Betty had three daughters: Barb of St. Peter, Cindy of Le Center and Sandy in Michigan. The couple, married 68 years now, has five grandchildren and six great-grandchildren.
Sonny and his family have sought to fix the military mistake for three or four years now and remain hopeful that the powers that be can give him the Purple Heart recognition he deserves.