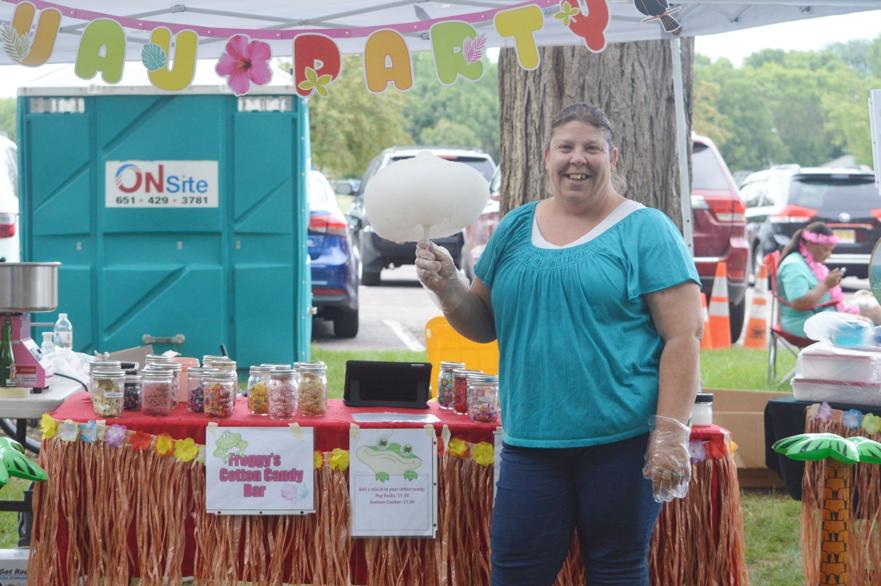 Through changing times, local farmers markets haven't slowed down a bit.
On July 29, the Le Sueur Farmers Market held a Hawaiian Luau in American Legion Park, part of a series of themed family night events the market is holding every week. More than 40 people attended the Hawaiian-themed event, which featured 30 local businesses, games, music and food for all ages. While concerns over COVID-19 have continued into the summer months, that hasn't stopped events like the Hawaiian Luau from being a success.
"We've got like 30 vendors so we're doing pretty good," said Karen Wagner, manager of the Le Sueur Farmer's Market. "We're looking for more."
"It hasn't really been bad," said Robin Seger, assistant manager of the Le Sueur Farmers Market. "We do a lot of advertising. Karen and I really promote it out there, get it on a lot of different Facebook pages and then of course vendors share 'We're at the farmer's market, come on out,' so it really hasn't been too bad. There's been a positive reaction to it."
Wagner and Seger aimed to make the event a one-stop shop for families in the evening. Patrons were served Hawaiian burgers, in the spirit of the theme, from Gary's Goodies, as well as hot dogs, walking tacos and frozen treats from the Ice Queen food truck. It also featured a new attraction, Froggy's Cotton Candy Bar, which offered more than 30 different flavors of cotton candy to choose from.
After dinner, families could shop at one of the many vendors offering clothing, toys, face masks, jewelry, decorations and more. Kids enjoyed limbo, ring tosses, a duck guessing game and could even win prizes from the activities.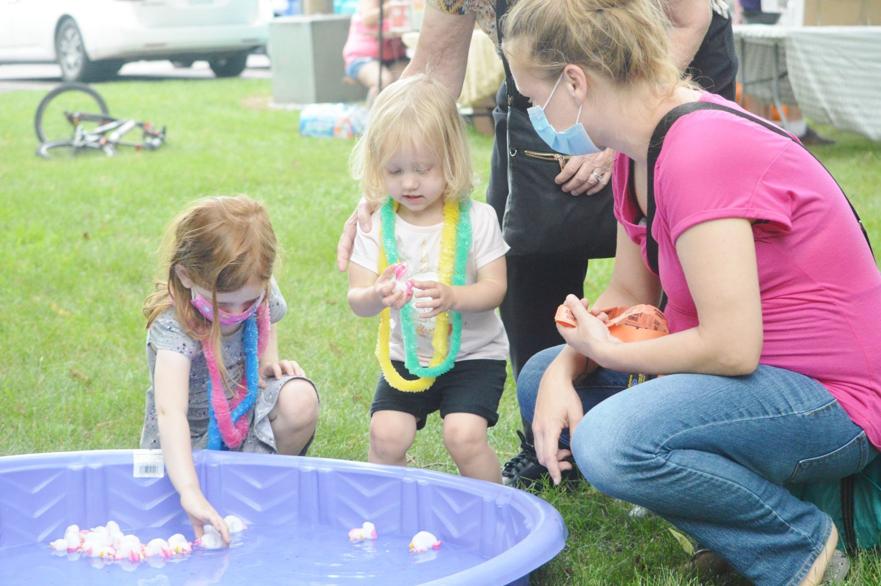 "Our goal is to make it family-oriented," said Seger. "Each week is a different theme. Next week is our Bubble Splash in the Summer. We'll have the fire truck doing their big spray hose, we'll have bubbles for the kids, we'll have games for the kids. We just want to make it so families can bring their kids, come have dinner, play at the park, enjoy the vendors and just relax outside in the community."
Weekly events are running through the end of October, with themes ranging from '50s, 60s, 70s rock around the clock" to Halloween, as well as food and clothing drives.
Coronavirus restrictions haven't been much of an obstacle. State guidance for outdoor events like the farmers market are looser compared to requirements for indoor events. Under state guidance outdoor markets must ensure six feet between tables, have a maximum occupancy of 250 people, and include additional precautions for food sampling.
"They can take all these sports away, they take all these concerts away, but at least we still have our farmer's markets to come out to and enjoy being outside in the fresh air," said Seger.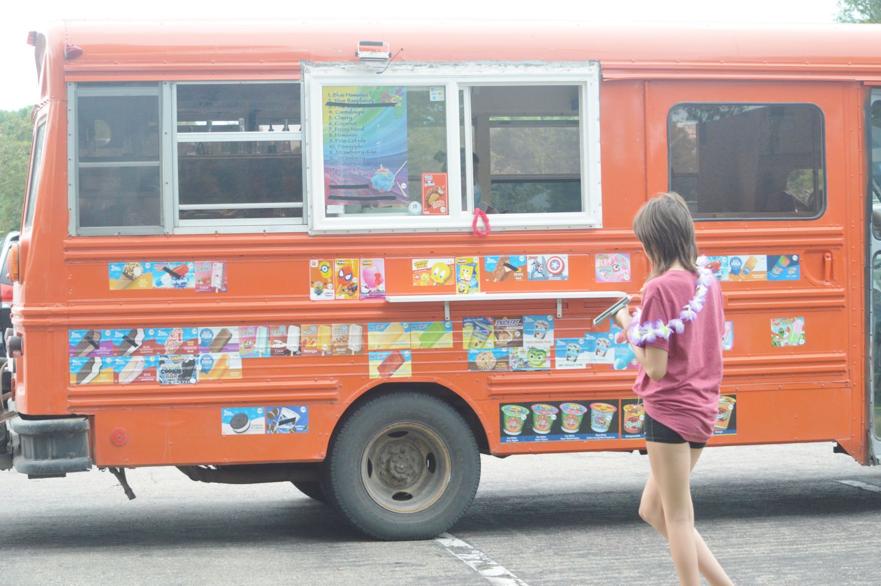 In some cases, farmers markets are doing even better than usual. Nicole Jensen, manager of the St. Peter Farmers Market said that the market is seeing more vendors and more sales. On Saturdays, the market sees 6-8 different vendors and has seen a recent influx of new vendors on Tuesdays with an average of four or five each week selling produce, handmade apparel, masks, canned goods, pickles. jams, local honey and more.
"That's a great improvement and we're expecting a few more vendors to join us in the next couple of weeks," said Jensen.
The St. Peter Farmers Market is also planning to bring in some new attractions. Every Saturday during the month of August, the St. Peter Public Library will be at the market with the bookmobile doing a book giveaway. The market is also looking to bring in Mending Spirits Animal Rescue.
"Everyone has just been really great as far as customers trying to follow the CDC guidelines and what not, but it feels very normal except for the fact that we're wearing masks and things," said Jensen. "It's been a nice sense of regularity for people."