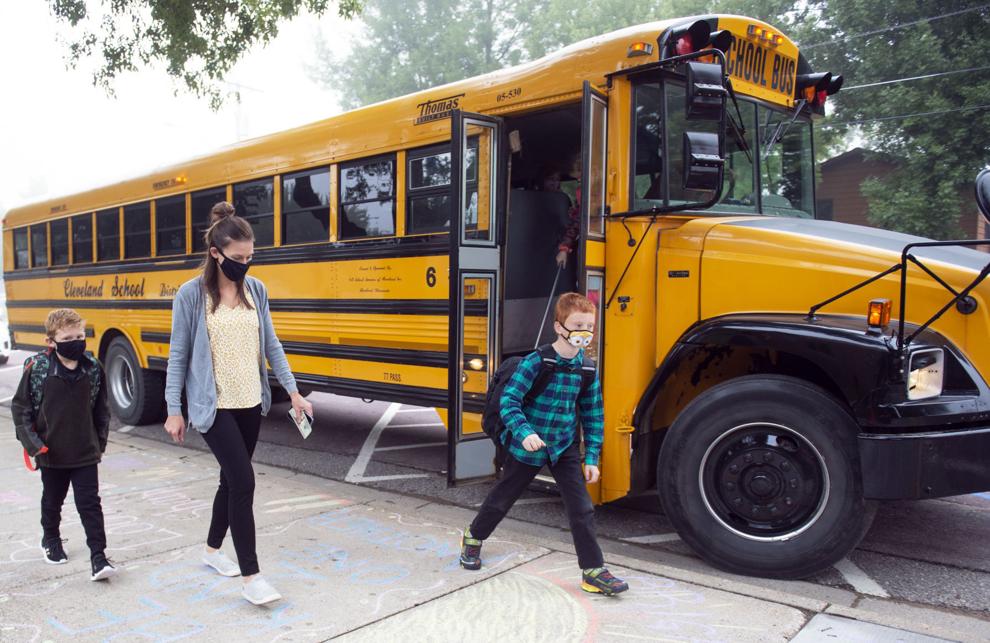 The Cleveland Public School District is planning for a close-to-normal school year, but due to the unpredictable nature of the COVID-19 pandemic, school administration said the district's new learning plan will have to be flexible.
All grade levels will be returning to in-person learning, five days a week, this fall after a vote by the Cleveland School Board on Monday. The board also supported a resolution to strongly encourage masking among students and staff on school grounds, but the district will not make masking mandatory.
Superintendent Brian Philips said this policy was drafted after consultation with public health officials. A previous draft of the mask policy required staff and teachers to wear masks, but Philips said the mandate was cut after meeting with public health.
"It's not likely we will be doing any pivoting," said Philips. "This is just setting masks as encouraged, but not mandated."
While masks won't be required in school, school buses are a whole different situation. Due to federal mandate, all public transportation services, including school buses, require passengers to wear masks.
Under school policy, wearing a mask could also reduce a student's risk of being quarantined. If a student or staff member tests positive for COVID-19, they will be required to quarantine for 10 days and can only return if symptoms are gone and had no fever for at least 24 hours without medication. Students and staff sharing a household with a confirmed case will also be required to isolate for at least seven days.
However, if two students are in contact with each other while wearing face masks, and one tests positive for the coronavirus, the other student will not be considered a close contact. Close contacts will also not be required to stay home if they are fully vaccinated, as long as they remain asymptomatic.
"That might be an incentive for some students to wear a mask, especially in sports," said Philips.
The superintendent also stated that students could be disciplined for "mask-shaming." Teasing or mocking another student for wearing a mask or not wearing a mask will be considered bullying by the district.
Other pandemic era protocols are being relaxed from the past school year as well. Families will be encouraged, but not required, to perform home health screenings before sending their child to school. Parents should be on the lookout for temperatures higher than 100.4 degrees Fahrenheit, a sore throat, uncontrollable cough, diarrhea, vomiting or abdominal pain and onset of severe headaches.
The district will continue to perform routine cleaning and will attempt to space out desks. Social distancing guidelines will not be as strict as last school year, however, and spacing will accommodate the classroom size rather than sticking to a length of three feet or six feet apart.
However, these current guidelines are not set in stone for the rest of the year. Philips said the district is prepared to make changes as the pandemic changes and policy on facemasks and vaccinations may be revisited over the upcoming school year..
"Obviously the way things are going, it's not going to be too long before we'll be talking about some other changes including masks," said Philips. "We're going to encourage vaccinations and so forth and those kinds of things. Basically, the two best ways to mitigate are masks and vaccinations and they'll be part of this conversation until we're done with the pandemic."