Clayton Mosher built many a bridge over Chankaska Creek.
Using wood, rope and some elbow grease, he'd send a rickety, suspended path over the water, which just happened to be part of his backyard in Kasota. Each time, the bridge would eventually break down, wash away, and so Clayton would just build another one.
It's perhaps ironic, but certainly fitting, that the first more permanent installation across the crick should be named after the man who spent so much time building temporary versions. The Clayton Mosher Bridge was named at Chankaska Creek Ranch and Winery on Thursday, Sept. 26, Clayton's 101st birthday.
"He's just been a fixture here," said Chankaska General Manager Jane Schwickert. "And he's part of the history."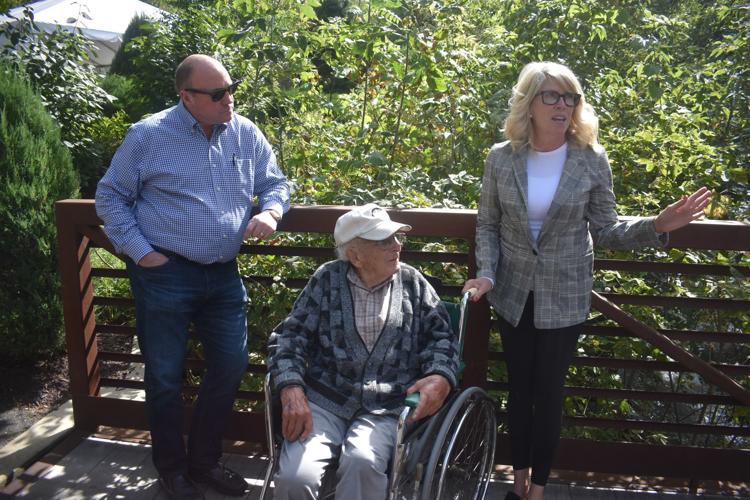 Clayton grew up in Mankato, just miles from the place where he'd eventually raise his own family. He has a number of stories from childhood and early adulthood he can still recount.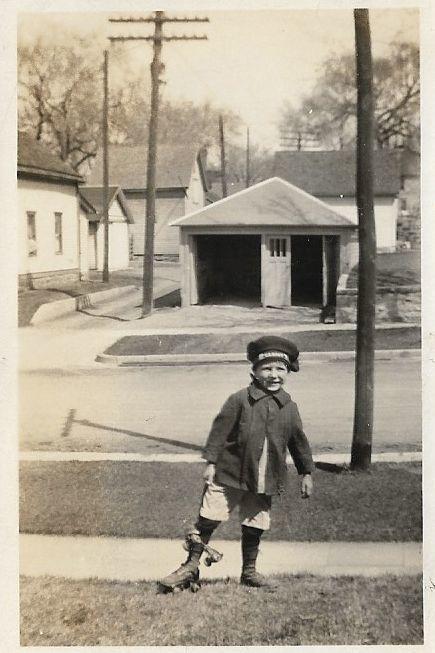 As a kid, he spent his time outside, hanging out in alleys with friends and riding street cars into town. He was sometimes up to no good. He remembers well when he was 17 and decided to jump on a piece of ice floating down the Le Sueur River. He might not be around to tell the story if he hadn't been able to cling on to a tree branch hanging over the river and crawl back to shore.
"I jumped on it, and it occurred to me, how do I get off?" Clayton said, his children listening and laughing to their father's old tale — one they've surely heard a hundred times over.
Like many from his time in the 1920s and 30s, Clayton was working at a young age.
He remembers working at a bakery.
"We didn't have sliced bread," he said. "You had to slice it."
He also drove a grocery truck now and then and remembers one night during a snow storm when he had to abandon ship, heading to the nearest house and staying over.
"The next day, I walked home and told the store where their truck was," he said.
When he was 22, Clayton drove to California, aiming to be a welder. But he decided quickly that wasn't for him, and so, thinking he wouldn't get back in his junky old car, he sold it for about $10 and got a train ticket home.
"Back in those days, the trains still came to Mankato," he said.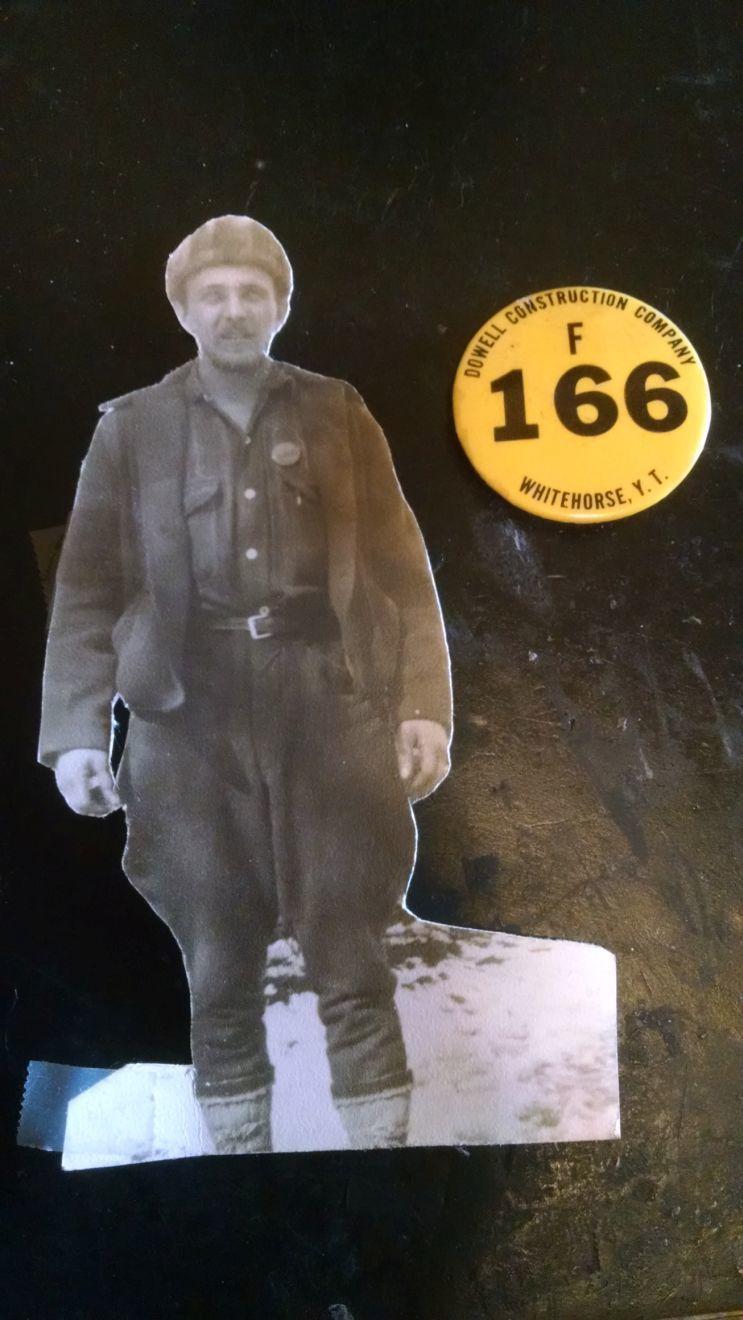 Then at 23, he headed to Alaska as part of the Conservation Core. He wanted to serve in some capacity, as a heart murmur kept him out of the military, so he joined on to help build the Alaska Highway, connecting the intercontinental United States to Alaska. He served as a cook and a baker at several different camps along the route.
"It was awful cold," he said. "They told me it was 70 below."
Upon returning once again to Mankato, Clayton started working for Continental Can, an American producer of metal containers and a packaging company. He would move into an office there and stay for over 30 years. By 1950, he had married Ethel Rosenbrook Mosher, who remained his wife until she died in 2007.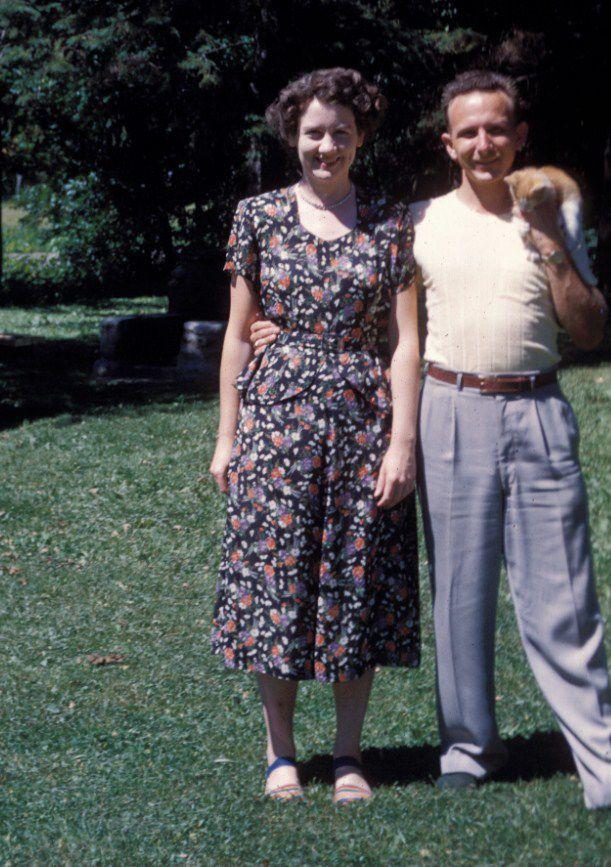 It was 1952, a family started, that Clayton bought 7 acres of land in Kasota and created his home.
"I had to live somewhere," he said.
Clayton didn't do any farming of his own, renting much of the land out. But he did raised about 300 chickens and sold their eggs. Other than that, he spent hours and hours and hours mowing.
"That is one reason I took early retirement," he said with a wry smile.
Clayton and Ethel raised five children: Sue Honetschlager, Jim Mosher, Annette Nichols, Mary Hoogenraad and Laurie Lotton, who was killed in a motorcycle crash in 2007. The kids remember their home and sprawling backyard fondly.
"It was a good place to grow up out there," Sue said. "We used to have a big garden and a horse. We had a goat."
Jim added, "(Clayton) was a real outdoors dad. We used to go on picnics. We'd travel somewhere ever year."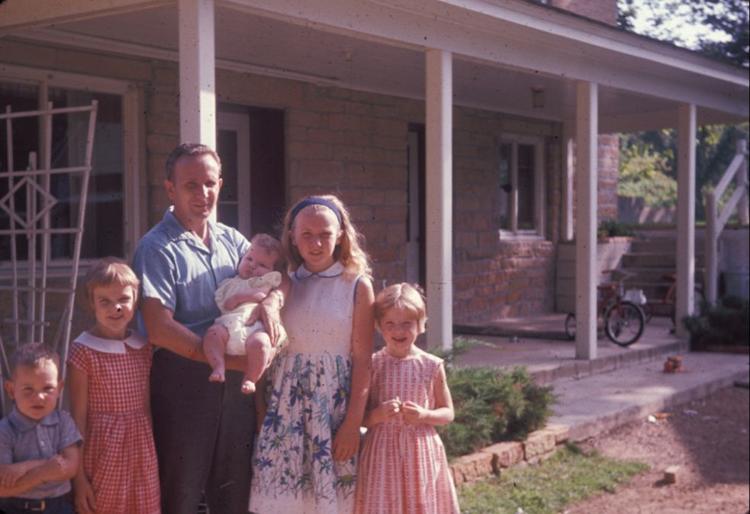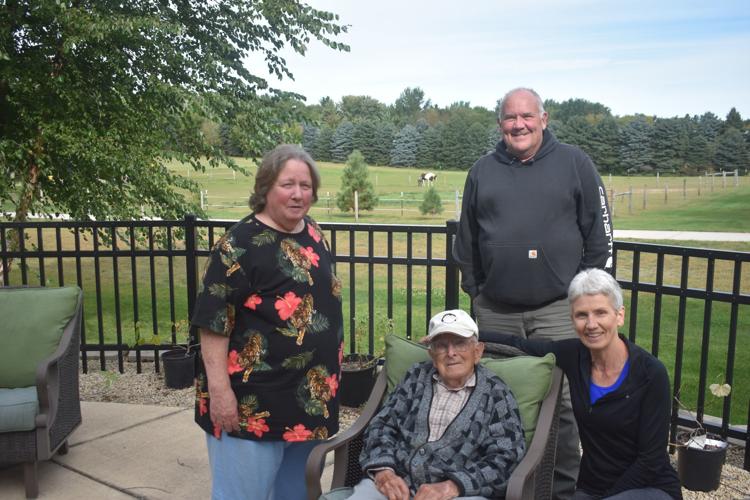 The kids also have distinct memories of their father building his bridges across the creek.
"They kept washing out," Sue said. "But he kept putting them up."
In 2007, it was time to sell the land. Clayton's wife, Ethel, and daughter, Laurie, both died that year, and without the kids around, it was becoming too difficult to manage the property. None of the children were in the right place to take over the property.
"Everyone had their own lives, and it didn't work out that way," daughter Mary said.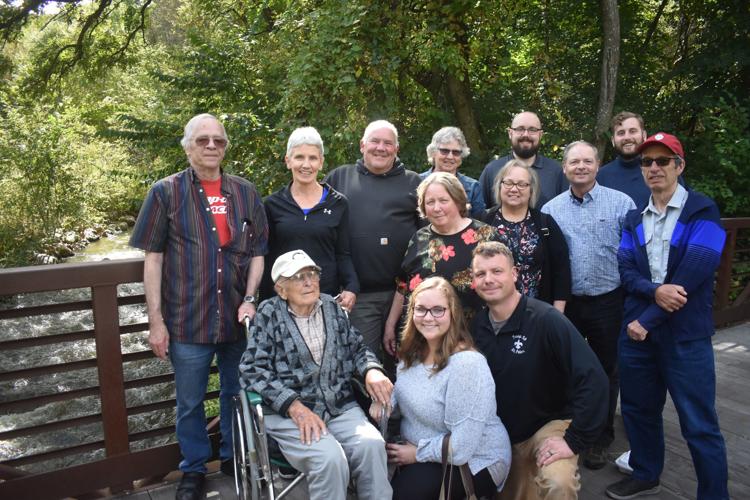 And so Clayton aimed to sell, though he was stubborn at first.
"I originally approached Clayton to purchase the property in 2007. At the time, the country club building (nearby) was vacated and for sale," Kent Schwickert said. "I came down here and walked the property line, and decided I didn't much care for the country club, but really loved Clayton's property. I approached Clayton, and he just flat turned me down."
But Clayton had a change of heart.
"One spring afternoon, I get a message that there is a Clayton Mosher in my office," Kent said. "He was out there in our lobby, and he says, 'Is that deal still good?' and I said, 'I think it is,' and we shook hands and went from there."
Still, the long-time property owner did not let go easily. He was allowed to live on the land, as the Schwickerts developed their grapes and started building a facility. HIs children noted that Clayton eyed the development every day and had plenty of feedback for the new owners.
"I followed along," Clayton said.
"He probably drove them nuts out there," Mary said with a laugh.
Eventually, Clayton moved away from the property, getting an apartment and later moving into Ecumen Prairie Hill in St. Peter. Over the years, he distanced himself from his long-time home, allowing the Schwickerts the space needed to develop the winery. But Jane and Kent never felt pressured by Clayton — inspired, if anything.
"We felt more sentimental," Jane said. "The fact he entrusted it to us, and what are plan was and what we're going to do, that just gave it something special."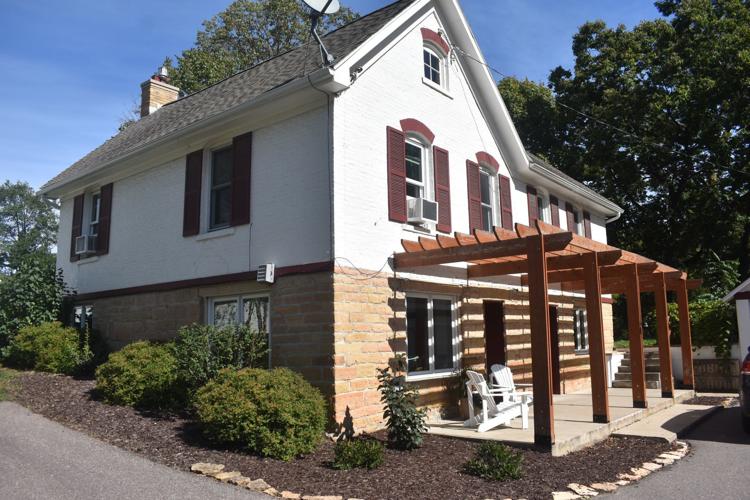 The Schwickerts actually used the design of the family home as a reference for buildings throughout the grounds — the red and white shuttered windows, the stone, the farmhouse style. And earlier in 2019, when a new distillery room opened, one of the new drinks was called the Mosher Mule.
But the best honor the Schwickerts could come up with for Clayton was to give him back just a piece of the land — something to serve as a reminder of the man who raised his family (and his chickens) on that property. Metaphorically and literally, Clayton built the bridge to Chankaska Creek Ranch and Winery.
"Without him, this never would've happened. He has been such a staple to this location," Kent said. "It's very sentimental, and he's deserving."
He may be one of the oldest people alive in southern Minnesota right now, but Clayton is still sharp, and he knew exactly what was happening when the Schwickerts announced that their sturdy new bridge across Chankaska Creek was named in his honor. As his descendants shed tears, Clayton simply smiled knowingly.
He might not have built it this time, but the bridge over Chankaska Creek always belonged to Clayton Mosher.