The beginning of the calendar year marks the middle of the school year, but that doesn't mean St. Peter Public Schools and Cleveland Public School aren't ready for a fresh start.
After a 2020 with mostly distance and/or hybrid learning, the district is hoping to get students back into the classrooms, starting with the youngest learners. Whether they stay in class will depend on the pandemic, but either way, leadership is ready to intervene in 2021 for any students who might be struggling with changes to learning.
Beyond dealing with unprecedented circumstances, local school districts are also hoping to work on some of their goal and priority areas in 2021, including equity in learning, career and technical education, and for Cleveland, opening brand new facilities.
St. Peter Public Schools is inching students back into the classroom, with the hopes of keeping them there going forward.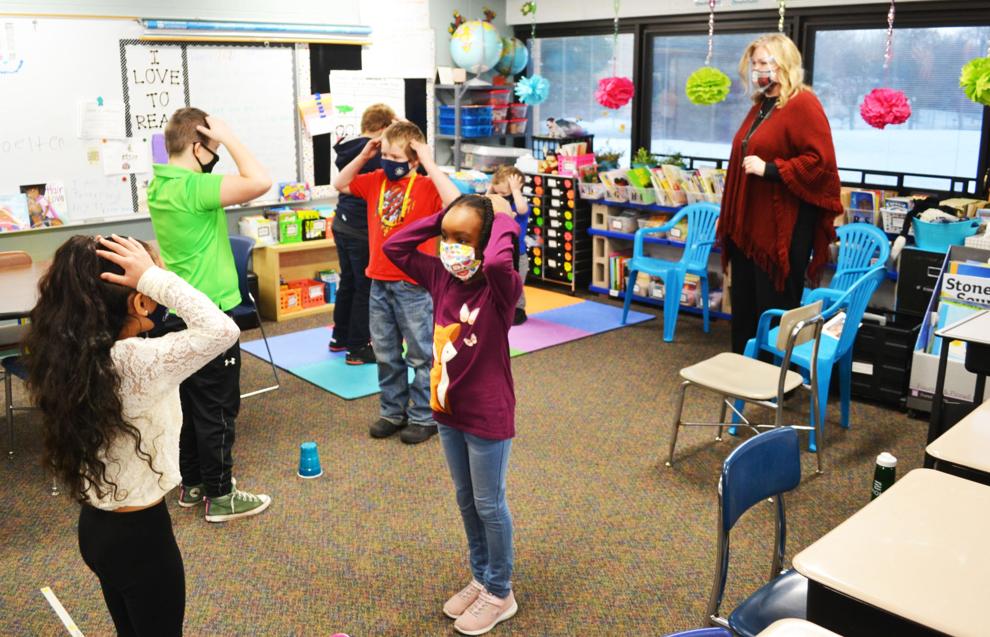 A new learning model plan, approved by the St. Peter School Board at its Dec. 21 meeting, calls for early learners to return to full in-person learning first (Jan. 11), followed by elementary students (Jan. 19), and then, depending on county rates, middle and high school students (potentially February). The plan came off the back of new guidance from the state of Minnesota, which emphasizes getting the youngest students back into schools.
Practices and rehearsals at St. Peter Public Schools began even earlier on Jan. 4 after the Minnesota Department of Health gave schools the OK to resume activities. The first games of the season are set to begin Thursday, Jan. 14.
While the district is excited to see students coming back into schools, leadership is making the change incrementally, knowing the pandemic situation can change at the drop of a hat. With all of the distance learning in 2020, teachers and administration have been keeping an eye on how students are handling the changes and are ready to intervene in 2021.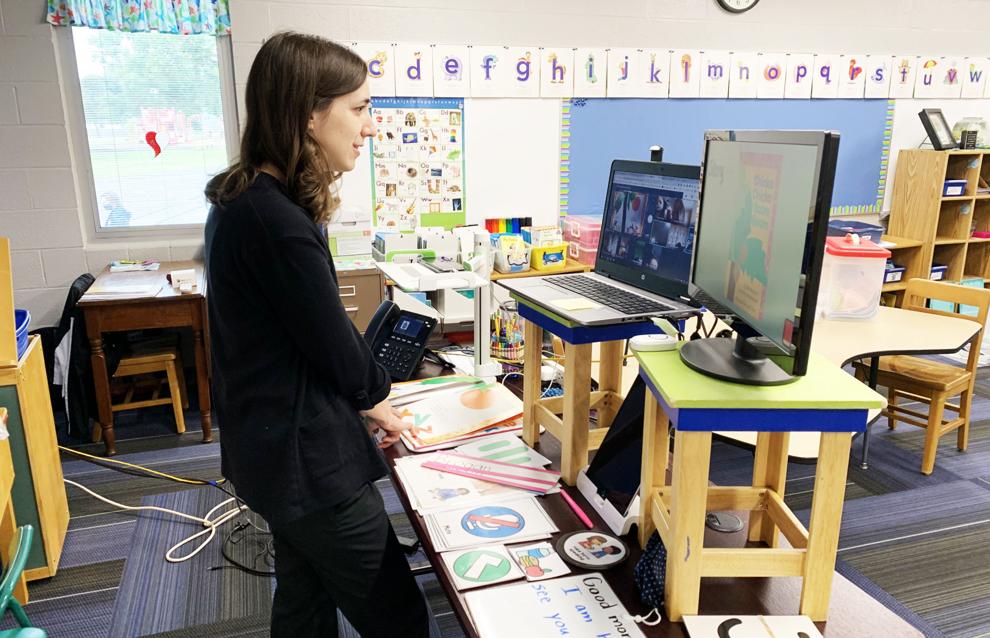 "Many of our students have continued to excel in the hybrid and distance learning models, but we recognize that some of our students have not been as successful," Superintendent Bill Gronseth said. "We continue to monitor student progress, and as they come back to in-person learning, we'll be further assessing their progress. We are planning the implementation of interventions to provide additional support for students. We will be planning for additional opportunities in the summer for students to make up lost credits, provide further interventions for students in specific areas, and to prepare them for the 2021-22 school year."
Gronseth noted, too, that the time in distance and hybrid learning is likely to impact schools into the future.
"The need for online learning has driven our staff and students to learn new technology and communication skills," he said. "We have exciting ways to engage students in a new level of learning. While we don't want to be totally dependent on distance learning as we have been, a blended approach may be in the future. It is difficult to predict how these new skills might change the future, but they will undoubtedly change education forever."
Gronseth said that the more immediate impact of the pandemic in 2021 includes the work staff has to put in to ensure safe and efficient operation of the buildings, so students have an appropriate learning environment. Financially, the district is also awaiting more federal and state dollars to help meet the needs created by COVID-19 in this unique school year.
Outside of COVID-19, the district has plenty of goals for 2021. The first one Gronseth noted is equitable education for an increasingly diverse district.
"Ensuring that our school district provides an equitable education to all students is a priority," he said. "We have already taken several steps to improve our cultural responsiveness and added staff to support our students and families. In 2021, we are continuing our focus on furthering education equity. At the heart of this work is the opening of the Office of Education Equity. We are inviting representatives from the community to serve on an Education Equity Advisory Council, and creating a Cultural Center which will be located at the high school but will serve the whole district. Together, we will increase the cultural responsiveness of our instruction, curriculum, policies, and procedures. We will focus on creating equitable opportunities for all of our students and their families."
The school district will also hone in Career and Technical Education in 2021.
"We are working to expand the opportunities our students have to engage in meaningful, hands-on learning," Grpnseth said. "A growing number of students are engaging in classes in Health Science, Agri-Science, Agricultural Business, Engineering, Construction Tech, Culinary, and other Career and Technology focused courses. These are meaningful opportunities for students to explore career options, learn applicable skills, and prepare for post-secondary education and career options."
Gronseth explained these priorities are based in what students, teachers, administration and community members have highlighted.
"During the 2020-21 school year, leading up to a superintendent search process, students, staff, and community members came together to develop a profile of the school district," he said. "It included areas of celebration, challenges, and future focus areas. Increasing education equity and the celebration of diversity was high on the list of every group that gathered. The continuation of successful programs, including Career and Technology, and curricular adoptions were also included."
This year, Cleveland isn't just opening up the school for hybrid learning, the district is also opening up new facilities.
Beginning on Thursday, Jan. 14, Cleveland Public Schools is planning to move grades Pre-K-3 back into in-person learning after two days of prep time for teachers on Monday and Tuesday. Grades 4-6 will be back at school on Monday, Jan. 18 and finally Grades 7-12 will enter the building on Monday Jan. 25.
Our goal is to get everybody back in-person and monitor things," said Cleveland Superintendent Brian Phillips. "We're hopeful that our numbers are low enough and we won't be having to switch between in-person and hybrid learning. They need to be back and we're comfortable at this point with what we've planned."
Same as the other local districts, Cleveland resumed sports and activities Jan. 4 with the first competitions starting Jan. 14.
The Cleveland School District is also opening new facilities in the new year including new fifth- and sixth-grade classrooms, a STEM lab, biology lab, AgTech lab, teacher training lab, gym and weight room, locker rooms, cafeteria and kitchen and a larger band room.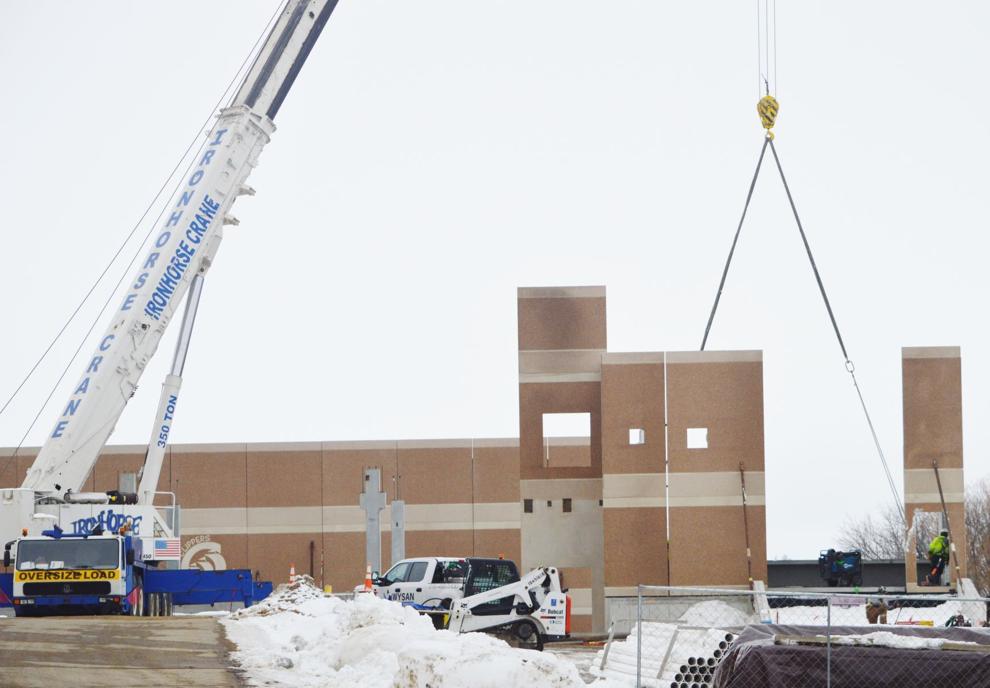 These facilities were recently constructed and paid for with the passage of a $14.4 million referendum in 2018. New programming options including the makerspace, where students can explore problem-solving through play, and the expansion of robotics and addition of digital electronics classes.
However, the facilities will only be partially available to students at the start of the year since there is still work left to be done on the building.
"It is our hope that we'll still get into it this school year and we've been assured that that will happen," said Phillips. "But you know when they round construction you have to go through a punch list, and the punch list can take X amount of time depending on what you find and corrections that need to be made."
Some of the areas that will be immediately available include the first floor, fifth- and sixth-grade classrooms, the STEM Lab, art room, biology lab and new offices for the athletic director and counselor. These spaces have been prioritized to free up space in the rest of the building.
One thing that may not be on the agenda this year was a proposed increase to the district's operating levy. In November, the district sought the approval of a levy increase that would have collected $100,000 in additional revenue. The School Board pursued the referendum to cover additional staffing costs related to the COVID-19 pandemic, but it was rejected by 62% of Cleveland district voters.
But with the potential for a new federal relief package on the horizon, Philips indicated that an operational levy increase may not be necessary.
"We were short $100,000 so if there's another round to meet those expenses it probably won't be necessary to go back to the voters and ask them for more money," said Philips. "We just may look at a renewal of what we currently have or even a reduction if CARES funding is to a point. We're not trying to make money off of this, we're just trying to meet our needs."