Getting the garden going is a rite of spring, and picking the eventually grown fruits and vegetables is a rite of summer.
Throughout Southern Minnesota, there are plenty of options for both of these activities, so we put together a list of businesses and venues. And here is a guide to take you through just some of them.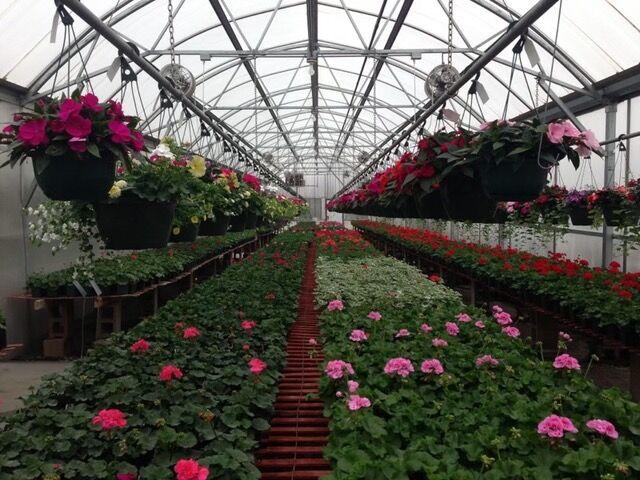 Currently owned by Bruce and Tamra Houston, Houston's Greenhouse in Kasson has been family owned and operated for 45 years. The business is open all year long, and the staff grows its own bedding plants in the spring/summer; mums in the fall and poinsettias for Christmas.
The venue boasts five greenhouses, which feature a large selection of annuals, perennials and vegetables. Houston's Greenhouse is famous for its Geranium quality and color selection. They also showcase a Garden gift shop, full of fun, garden gifts and supplies.
At Christmas time, along with their own poinsettia, Houston's has a wonderland of Christmas gifts and Christmas trees. 
DRUMMERS GARDEN CENTER AND FLORAL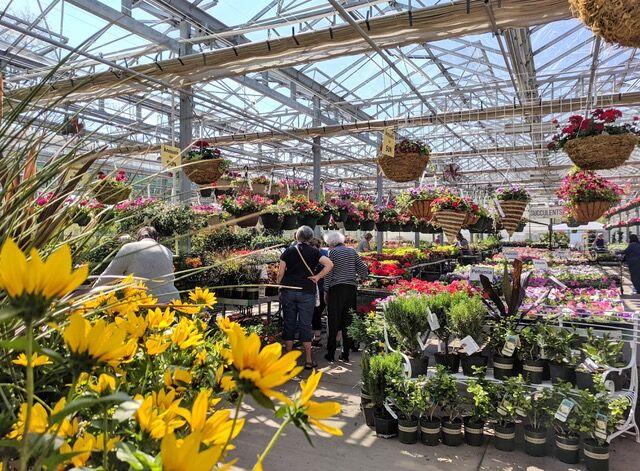 Owner/Manager Julie Drummer enjoys her 32nd year of business in Mankato. Drummers carries house plants for indoor spaces and greenhouse-grown annuals, vegetables, perennials, as well as a nursery with shrubs, trees, and fruits. There are design services for landscaping, seasonal outdoor containers including winter, and custom floral arrangements from the floral department.
"We specialize in providing gardening and plant education on each visit if help is needed. Our knowledgeable staff offers wonderful advice on plants to choose from," said Drummer.
The design department is tied with Julie's décor and gift section; with memorial items, seasonal indoor and outdoor décor; including winter décor and Christmas trees, and a new locally made product section.
Drummer said that every year they host seasonal Make and Takes, where customers can create their own planted container designs using seasonal plants. In March, it is Spring Planting Parties and Kids Planting Weekend, where children plant flowering annual containers to be grown in the greenhouse until May (past the threat of frost ).
In September, there is Fall Make and Take, where folks can use classic blooming fall plants like mums and fall décor; and in November, starting off the holidays, it is Spruce Top Pot Make and Take, where people use lovely evergreens and winter décor to create an outdoor pot that lasts all winter. Also, Drummers host educational events for new and seasoned gardeners, yoga in the greenhouse, floral design classes, crafts for adults and children, and private workshops.
Every season offers new fun things to do and see. The venue boasts a coy pond inside, with a waterfall to listen to the water and watch the large coy swimming around. Currently, annuals are growing in the retail greenhouse, so people can walk around the warm environs, with the smell of spring in the air and see the first blooms of the season.
At the beginning of May, the greenhouse is full of blooming annuals and tropical plants. When the weather is warm, children love the playground outside in the nursery, and they stop by the outdoor pond to observe the fish and tiny frogs sunbathing on the lily pads.
TRAVERSE DES SIOUX GARDEN CENTER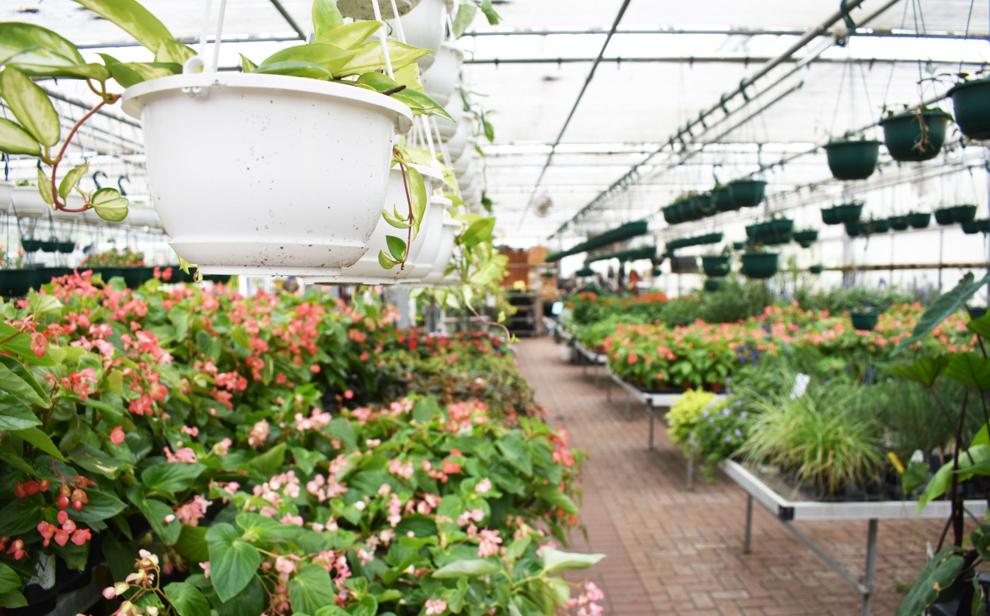 Fred and Joy Struck started Traverse des Sioux Garden Center in St. Peter in 1980, and while still involved in the day-to-day activities, it is now managed by two of their sons, Karl and Keith.
"We are a true year-round garden center, and for every time of year, we offer something "green". We grow our own flowering annuals and vegetable starts in the spring. We offer a full line of trees, shrubs, and perennials, along with offering a convenient installation of these items as well," said Karl.
When the holidays roll around, Traverse is a great spot for Christmas trees, and they have all you need for winter decorating.
"However, what we might be best known for is that we strive to offer the best selection of house plants south of the Twin Cities, and we'd argue that we probably have just as many unique varieties and sizes as the big players in the metro," Karl Struck explained.
The spectacular venue attracts numerous out-of-town visitors, who love to spend time with the plethora of house plants and tropicals. It is such a relaxing time to walk through the greenhouses and kind of be immersed in a different world.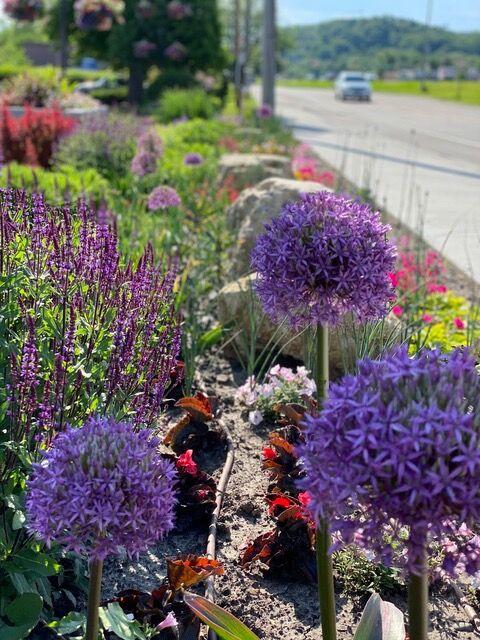 Sargent's Nursery in Red Wing is owned and operated by Dave Lewis, a fifth generation "Sargent". This is a full-service garden center, offering annuals, perennials, veggies, seeds, herbs, trees, shrubs, evergreens, garden art and home décor, bulk mulch, rock, and landscaping materials.
Also, Sargent's offers Landscape Design and Installation, and Garden Care Services! In January, the Nursery hosts an annual quilt show in their greenhouse, and it draws more than 1,500 visitors. The year 2021 was the business's 15th. The venue hosts workshops throughout the year, on container gardening, holiday planters, fairy gardens and more. For some fun, the Red Wing Nursery has a potting bench and bulb bar, open throughout the winter, so folks can get their hands in the dirt, all year long, and leave the cleanup to the Sargent's staff.
There is a beautiful boulevard garden to walk around and photograph. The property also boasts a massive collection of indoor plants, which is perfect to walk through on a rainy day, and the garden center is lush and full of color and beautiful inspiration all season long.
Red Wing Moss Baskets began in 1989 and the flowering jewels of downtown have grown to be an icon for the city. Sargent's Nursery is proud to have been involved in this project from the start, and currently produces all of the Red Wing Moss Baskets that are displayed around town; along with many more sold directly to the public. While they represent the city of Red Wing, the basket program is actually fully paid for by Red Wing's Noontime Kiwanis Club (since 2004). No tax dollars are used for flower basket expenses; with the Kiwanians having taken full responsibility for raising funds—for everything from the seeds to the fertilizer and the seasonal city employees who keep the baskets watered.
The establishment in Owatonna is owned by Bill and Debi Souba, Jody Hugley, and Jon DeMars. There is lots to see at Soubas.
Spring: Souba has the area's largest selection of beautiful annual flower and vegetable plants, custom planting for customers/businesses, (bring your containers and they will plant them for you). April: planting workshops, chic garden center featuring unique containers and garden decor, and many made from local vendors.
Fall: mums, fall flowers, pumpkins, plus Jody's roadside fresh-picked vegetable stand.
Winter: porch pots, spruce container workshops, MN grown Christmas trees, and decor, some from local vendors.
There are spring, fall and winter planting workshops at the greenhouse. The Souba staff helps guests create beautiful containers for their homes. There are food truck weekends in May, featuring local business like Pleasant Grove Pizza farm and The Lunch Box.
The greenhouse is located on the farm property, and many kids (and adults) enjoy seeing the animals: cattle, horse, sheep, goats and a miniature donkey. Soubas grows everything they sell, at the greenhouse; starting in December, with over an acre of connected greenhouses.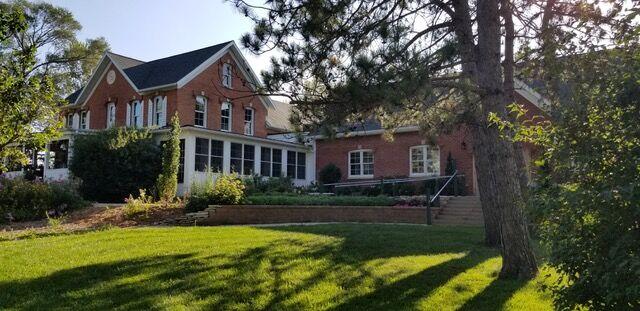 The owners are Randy and Sue Lantz and Pete Rupprecht. The managers are Elsa Clay and Josh Rupprecht. Garten Marketplatz is celebrating its 25th year, and customers are invited to wander through the gardens and enjoy the peaceful setting of this Civil War-era farm.
Shop in granary and the large brick "Garten Haus" gift shop, and check out Southeast Minnesota's largest selection of Minnesota hardy perennials, all grown on the 10-acre farm. "We host many special events throughout the year in our carriage house," said Lantz. 
KNECHT'S NURSERIES AND LANDSCAPING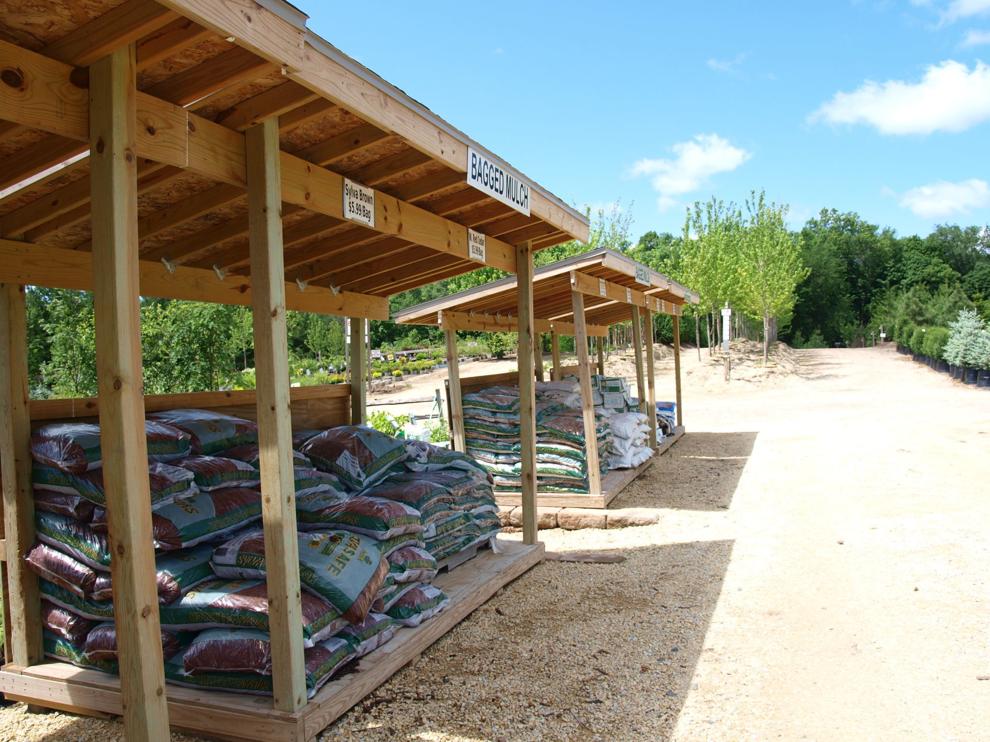 James Westlund is owner and general manager of Knecht's Nurseries & Landscaping in Northfield, established in 1999. Knecht's offers a huge inventory of over 30,000 high-quality, Minnesota-hardy perennials, shrubs, and trees, with over 1,000 different varieties available.
"We have one of the largest hosta selections in the area, with over 100 varieties. We also have a wide selection of annuals, as well as landscape design and installation services," said Tracy Bahr, staff representative.
The garden center is 10 acres of plant heaven. Walking among the trees, shrubs, and perennials that are for sale, is an experience in its own, especially for plant lovers. Visitors are also encouraged to stroll through the display gardens. If you're into photography, bring a camera.
"We genuinely love what we do and we're just as excited about plants and gardening as you are. In fact, many of us trial plants in our own landscapes, so we can give real-life, honest feedback. Our passion makes it easy to provide awesome and insightful customer service and a fun plant shopping experience," Bahr said.
TURTLE CREEK NURSERY AND LANDSCAPING
The Owatonna business was established in 2005, by owners Eric and Patty Cornell, and it is managed by Jessica Lutgen.
"We are a full-service garden center and landscape company. We offer annuals, perennials, hanging baskets, trees, shrubs, pottery, fountains, wrought iron, soils, fertilizers, gift decor, house plants and much more," said Eric Cornell.
The Cornell's Spring Open House is April 29, 30 and May 1. There will be specials running all weekend, along with door prizes to register for and free popcorn. The Cornells take pride in having top-quality plants at a fair price, and a very knowledgeable staff.
"People enjoy taking their time and walking around and looking at all of the fun things that we have to offer," offered Eric.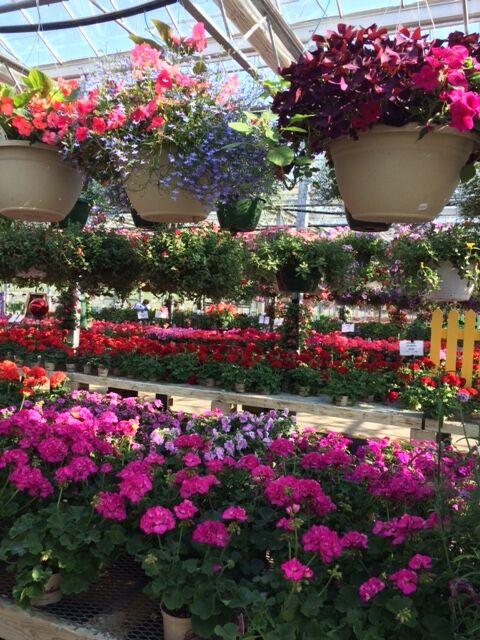 Donahue's Greenhouse in Faribault is owned by the Donahue family: Lois Donahue Cleary (retired), Kathy Donahue Nass, Julie Donahue Zweber, Mary Donahue, Mark Donahue, Tim Donahue, Jim Donahue, Mick Donahue. This year marks 50 years in business for the family.
Donahue's Greenhouse specializes in clematis, a perennial flowering vine, and Donahue's is one the nation's leading producers, growing over 120 varieties. But that's not all! They also offer annuals, perennials, the most beautiful hanging baskets, vegetable plants, rose bushes, tropical hibiscus, succulents and much, much more.
Donahue's Greenhouse opened on April 20 for the spring season. For the best selection, it is recommend to stop in during April and May, as the quality plants go quickly. With 25,000 square feet of retail space encompassed in glass, one can walk in the front doors, rain or shine, and see all the spring blooming plants.
The week before Mother's Day is a popular time, when multi-generations meet here to enjoy a few hours of springtime together. Mothers share with their adult children what they have learned about gardening over the years. It is truly a special time of year.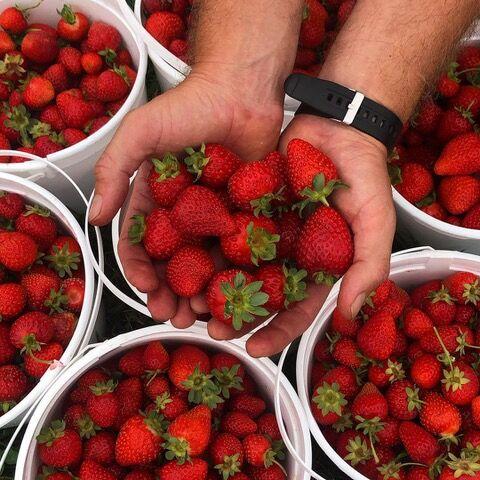 Aaron Wills and Molly McGovern Wills have owned Little Hill Berry Farm in Northfield for 10 years. Each spring, starting in May, they have a spring plant sale.
"We sell a variety of berry plants, including blueberry plants for your home landscape and vegetable, herb, and flower plant starts for your garden or to grow in pots," said Molly.
The plant sale is unique because the Wills offer plants that have outstanding flavor and do well in the soils and climates. The varieties of berry plants that are offered, have been grown successfully on the Wills farm. The garden starts (vegetables, herbs, and flowers) are grown by a local, partner vegetable farm that Aaron and Molly partner with — Waxwing Farm. Waxwing starts the plants in their on-farm greenhouse and grows them using all organic practices.
"We have chosen varieties that Waxwing has found do well in our area and taste great. Plants you buy at big box stores are grown in warm, southern states and shipped to Minnesota in the spring. They aren't adapted to our climate, and they are generic varieties that often lack flavor," said Molly.
Little Hill offers pick-your-own berries in the summer, starting with blueberries in July and then pumpkins in the fall. There is also monthly yoga in the blueberry fields in the summer, special breakfast and dinner on the farm events on various Saturdays throughout the year. The Wills offer merchandise for sale and other products that they make from berries such as jam, fruit shrubs (a vinegar based drink), and elderberry syrup.