"Even if I tried to be my dad, I would be a mediocre, slightly embarrassing version." — John Ritter
Father's Day is June 19 this year, which brings to mind beer, grilling, baseball … you know, dad stuff. Unfortunately, there are many people out there who cannot celebrate with their fathers. In memory of the many dads who are no longer with us, I wanted to run down some celebrity dads who were taken too soon and share how their families have honored their memory.
Christopher Reeve- b. Sept 25, 1952- d. Oct 10, 2004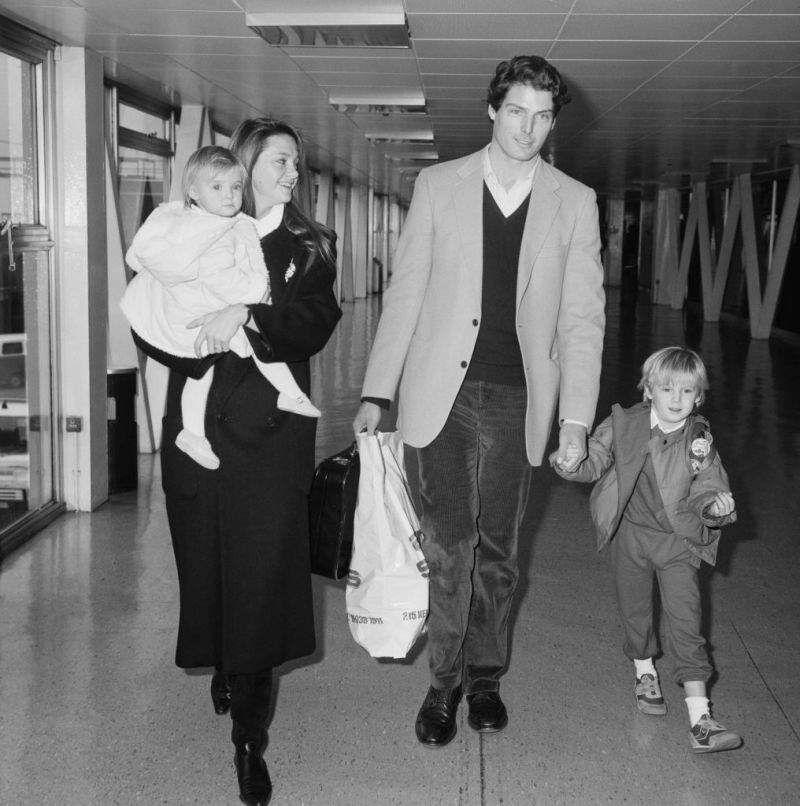 Christopher Reeve is best known as Superman from the 1980's films. Many recall that he was injured in an equestrian accident in 1995 that left him quadriplegic. Prior to his horse-riding accident, Reeve and his wife Dana had three children, one child together, William, as well as Reeve's children from a previous relationship with Gae Exton, Matthew and Alexandra. The actor survived the accident but just under a decade after the life-changing event, in 2004, his life was cut short when he suffered a heart attack. Dana passed two years later from lung cancer in 2006. Reeve's son Matthew is now the father of two children, a son and daughter, Reeve's daughter Alexandra named her first child Christopher after her dad, and his youngest child, Will, is a correspondent with ABC news. The children have started a foundation their father's honor, the Christopher and Dana Reeve Foundation, which is dedicated to finding treatments and cures for paralysis caused by spinal cord injury and other neurological disorders. I had the opportunity to see Christopher speak at an event in Washington D.C. when I was young thanks to my dad who was a U.S. Congressman at the time. Being a big Superman fan so is a great memory.
Kobe Bryant- b. August 23, 1978- d. Jan 26, 2020
NBA Legend Kobe Bryant's death sent shockwaves through the world. He had spent his entire 20-year career with the Los Angeles Lakers in the NBA, donning the jersey No. 8 and No. 24, both of which are now retired. No one wanted to believe the news when it broke that a helicopter carrying Kobe and his 13-year-old daughter, Gianna, crashed into a hillside outside of L.A. in January of 2020. It was truly the beginning of an entire year that will go down in history as one of the worst as the global COVID 19 pandemic hit just two months later. The tragedy was so deeply felt. Not only did his wife, Vanessa Bryant and his surviving daughters Natalia, Bianka and Capri have to mourn Kobe's death but also a sister and daughter. In an interview with People magazine, Kobe's widow, Vanessa, stated, "My girls give me strength." Their daughter, Gianna, who shared her father's love of basketball, was posthumously honored by the WNBA and the University of Connecticut women's basketball team she had hoped to play for. Her school, Harbor Day School, where she was enrolled at the time of her death, also retired her jersey No.2. Vanessa also expressed that the memory of Gianna and Kobe motivate her to "keep going" and "inspire her to try harder and be better every day." Kobe's Mamba Sports Academy spun off the Mamba and Mambacita Sports Foundation in their honor dedicated to creating "positive impact for underserved athletes and boys and girls in sports."
Steve Irwin- b. February 22, 1962- d. Sept 4, 2006
Nicknamed 'The Crocodile Hunter,' Australian zookeeper, conservationist, wildlife expert and environmentalist Steve Irwin wooed television audiences with his world-renowned television series, The Crocodile Hunter which ran for just over a decade beginning in 1996. In 1991 Steve met Terri Raines, an American naturalist from Oregon, who was visiting wildlife facilities in Australia and the couple fell in love at first sight. They were married by 1992 and went on to have a daughter, Bindi Sue, born July 24, 1998, and a son, Robert Clarence, born December 1, 2003. When young Bindi was only 6 years old and Robert 3, Steve was pierced in the chest by a short-tail stingray barb while filming in the Great Barrier Reef for the documentary series, Ocean's Deadliest. Steve Irwin Day is an annual event on November 15th, honoring his life and legacy. His children Bindi and Robert are now well-known television personalities who have carried on their dad's legacy and love for wildlife in various productions such as, Bindi the Jungle Girl, Wild but True, Growing Up Wild, Crikie! It's The Irwins and more. Steve always had a kind and humorous personality and fans rejoice that it was passed on to his children who honor his legacy marvelously. Bindi is married to Chandler Powell and the couple are parents to a daughter, Grace Warrior Irwin Powell. Robert, who is the spitting image of his father, has no children to date but is the busier of the two in terms of television appearances.
John Ritter- b. September 17, 1948- d. September 11, 2003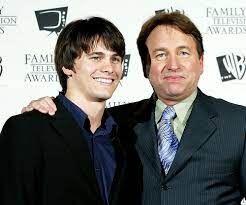 Although he was introduced to television audiences as a bachelor in the sitcom Three's Company in the mid-1970's, John Ritter was a beloved household name, popular in both TV and film, as well as a father of four. Ritter and his first wife, actress Nancy Morgan had three children together, Jason, Carly and Tyler. Ritter and Morgan divorced and the actor remarried actress Amy Yasbeck in 1999. The couple had one child, Noah. Ritter passed away at age 54 of aortic dissention that had gone undetected after falling ill on the set of 8 Simple Rules which had just begun filming its 2nd season. He was rushed to the hospital and died later that night. Fans and castmates were stunned and shattered. All of his children have pursued careers in acting and entertainment. The most famous of his children is Jason Ritter, 41, who is known for his roles in television series such as Joan of Arcadia, The Class, The Event, Gravity Falls and Raising Dion. Tyler is best known as the star of the 2014 sitcom The McCarthys and was also featured in guest roles on Modern Family and Grey's Anatomy. Just weeks after John's untimely death, his wide Amy founded The John Ritter Foundation for Aortic Health. The mission statement reads, "We exist to spread awareness of aortic health and prevent unnecessary suffering through genetic research, widespread education and radical advocacy." I visited the website and the vibe is very "John," including photos and quotes of the actor and dad, and an adorable hashtag: #AortaSupporta.
Happy Father's Day to all dads out there, and a special thanks to all the dads no longer with us for your wisdom and "dad jokes." This one's for you!