I have a (not so) secret weapon when it comes to keeping up on the world of music that I love. It is an endless font of new music, old music, music history, music news, music biz interviews, upcoming concerts and events…the list goes on and on. This one-stop-shop for all this musical knowledge is the radio station, "The Current".
For anyone who has read this column once or twice before, this comes as no surprise. But for any of you just joining us…The Current is a non-commercial radio station that plays just about anything and everything you can think of. They play the newest of the new alongside all the things that came before leading up to where music is now.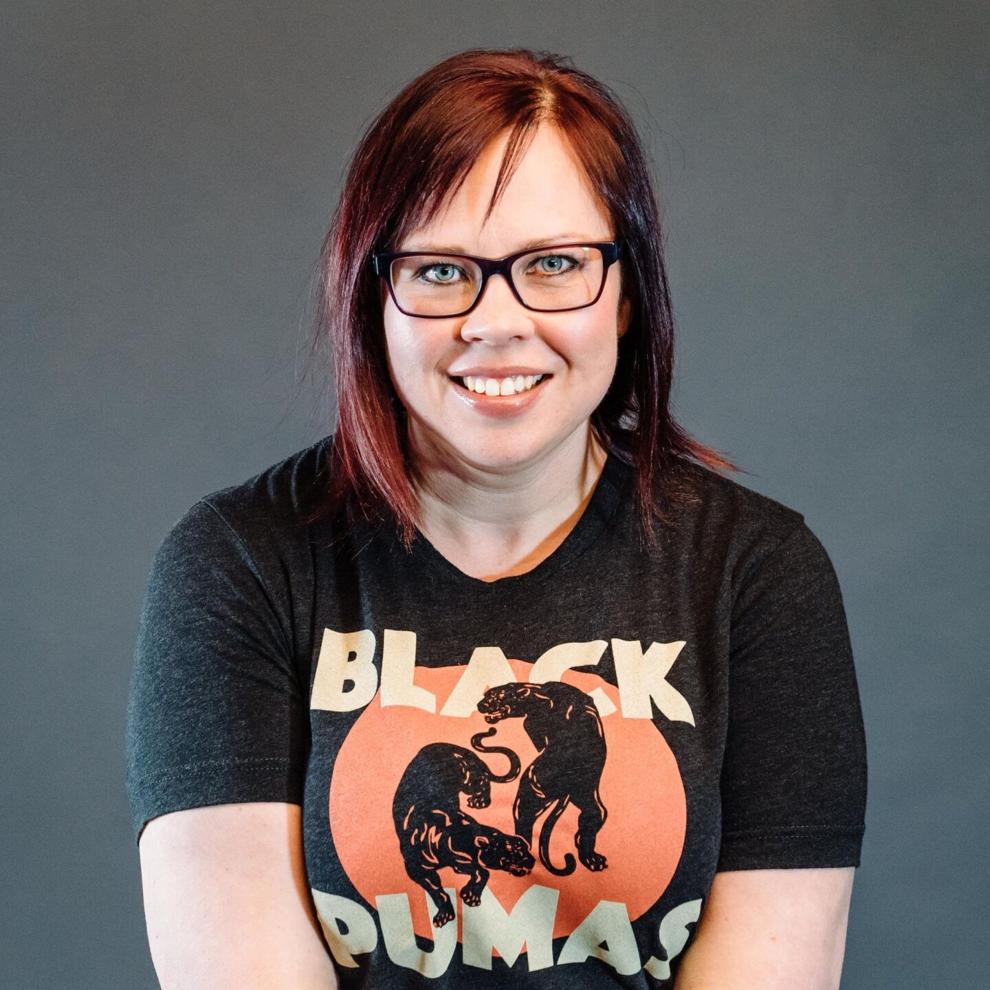 The Current pays little attention to genre or to what is trending. How do they get away with this, you ask? They are one of three services under the umbrella of Minnesota Public Radio. They are funded by member support, underwriters, and a smidgen of government assistance. All of this means there are no commercials! Probably the best part about The Current is that each and every minute of airtime is curated and hosted by actual living, breathing human beings.
One such human being is Jill Riley, the host of The Current's morning show. To say I was thrilled to get the opportunity to interview Jill is a gross understatement. I have been listening to her voice every morning as I get ready for work for more years than I can count back. She is part of my daily life and was a bright spot of normalcy during those very uncertain first few months of the pandemic.
Here is what Jill had to say about music, being a DJ, collecting vinyl records, and the future of radio.
Would you say there is a particular "genre" of music that you gravitate toward more than others?
I'm drawn to 60's pop/rock music. It's likely because that's what I grew up listening to at home and on the radio. The Beatles, The Rolling Stones, The Byrds, Simon & Garfunkel, Janis Joplin, Jefferson Airplane; that's all like comfort food to me. I'm also a big fan of classic country music. Tammy Wynette, Dolly Parton, Loretta Lynn, Willie Nelson, Johnny Cash, Waylon Jennings. Classic country gives me the feels. I'm not stuck in those eras though, I mean, any artist or band that has been informed by any of my "comfort food" music, I'm certainly drawn to.
What do you think has influenced your musical tastes throughout your life? Your parents? your siblings? Your friends? your colleagues?
For me, my taste was foundational in "oldies" radio. My dad listened to The Beach Boys and The Doors, so naturally I picked up on that sound. I shared a bedroom with my sister during the height of '80s hair metal, my friends and I started coming into our own preferences during the height of grunge. In high school it was all about influences and discovery from whatever my friends were listening to and sharing with each other. MTV played a big part of my music consumption when I was a kid. I remember my family getting cable TV sometime in the late '80s and I watched a lot of MTV up through high school, at least until MTV was overtaken by reality TV.
Can you name one or two of the most memorable concerts/live performances you have seen and why?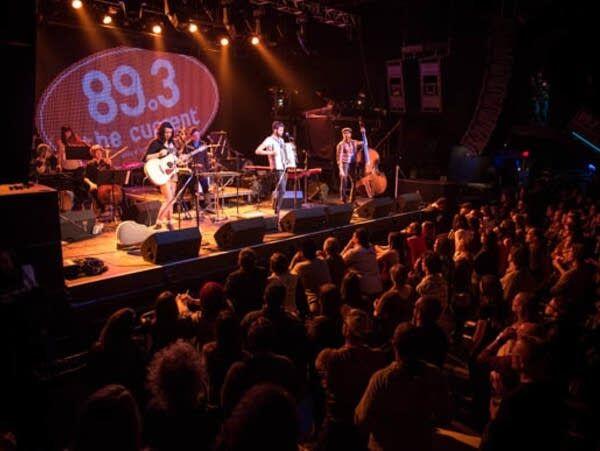 I really like looking back at some shows with artists before they made it to arena size crowds. The first time I saw Brandi Carlile was at the Minnesota Zoo Amphitheater. It was raining, but I couldn't have cared less. I was so blown away by her voice. Another one was Mumford & Sons at the Varsity Theater in Minneapolis. That venue holds less than 1000 people, but it felt like the energy of 5000. I remember it being very hot that night, my clothes were drenched with sweat. I also remember Mumford & Sons being very surprised that a crowd in Minneapolis knew the words to their songs and were practically blowing them to the back of the stage with the applause and cheering. I'm not one of the lucky ones who saw Brandi Carlile or Mumford & Sons at the 400 Bar, but that's the fun of watching a band or artist's following grow over the years. Mumford & Sons certainly found their first fans in Minnesota by way of The Current.
I know you have a pretty extensive vinyl collection. How many records would you say you have?
Ok, I just checked my Discogs account, I have 1820 LPs cataloged, but I know I have some catching up to do there. It's a personal goal to keep my records organized, it's not perfect, but I'm much better and keeping things in order and properly filed away. I've sold and given away plenty of albums over the years to make room, but I suppose I'll never truly have enough room for collecting vinyl. I have a few big totes of 45s, but I haven't even started to try to organize that collection yet.
How/when did you start collecting?
I started young by helping myself to my parent's record collection, then it just pretty much went from there. Vinyl was totally out of style when I was buying a lot of new music, I was buying mostly cassettes and CD's. I mean, you couldn't buy a new album on vinyl, it wasn't an option like now. When I was a teen in the 90's and wanted to buy a new turntable, I almost got laughed out of the store. Why would anyone want a turntable when CD players were the thing? Ha! When I got to college in St. Cloud, I started buying used vinyl at The Electric Fetus, which unfortunately that location closed many years ago. When I moved to St. Paul, I frequented Cheapo, Hymie's and The Electric Fetus in Minneapolis. It's been incredible to watch the vinyl format come back in style. There are a lot of great record stores around the Twin Cities area. These days, I shop the most at Mill City Sound in Hopkins.
When you shop for vinyl, what do you look for? Or how do you know you've found a "good one"?
I buy records to play. I'm not out looking for rare or expensive collector items. There are lots of albums in the canon of what music fans would consider the "essentials," but I just like flipping through the bins. Sometimes I find those essential albums that are on my running list to fill out my collection, other times I find something that looks interesting or has some sort of connection to another artist I already know. Collecting vinyl and record shopping is like going down the biggest rabbit hole I can think of. Sometimes I'm looking for a certain artist and their definitive album and that will lead me to another artist in that genre or a closely related band. I really love music history and all that connective tissue, it's like getting wrapped up in one big web of endless possibilities. Especially in a well-stocked, used record store, you have no idea what is in the bin before you walk in. It's all about the surprise.
I can't imagine that radio DJ is the most common career path to embark upon after high school. When did you decide you wanted to go into radio? What drew you to that profession?
I listened to a lot of radio when I was growing up, and still remember hearing Casey Kasem's voice on the pop station doing the Top 40 countdown. I started to take the interest in radio more seriously when I found that I had more of an arts and performance aptitude than science and math. I had a naturally deep voice, an ability to clearly read a love for music, so it made sense to me to pursue it. Even though I received plenty of advice to steer clear of broadcasting, I knew in my heart that's what I wanted to do.
What was the "road" that led you to The Current?
I chose Saint Cloud State because of the reputation and quality of the college and community station KVSC. I majored in Mass Communications and found some great staff and mentors that encouraged me to continue my journey into radio. In addition to spending most of my free time at the college radio station, I interned at a radio company in St. Cloud, interned at a recording studio and worked part-time at my hometown station, mostly button-pushing during MN Vikings games. I graduated from SCSU in December 2004, got hired as a part-time host at The Current in January 2005. My path in radio is not typical. I fully expected to have to move far away from home and work in small markets for the early years. It was really about timing, the experience I gained at college radio and the connections I made while there. And the fact that MPR (Minnesota Public Radio) was creating a brand-new radio station around the time I was job hunting, helped.
How many years have you been with The Current?
I was one of the original hires at The Current, starting just a couple weeks before the launch on January 24, 2005. So, I guess that would be just over 17 years? Hard to believe sometimes.
How are you liking doing the morning show as a solo act? What are the advantages? What do you miss about having a co-host?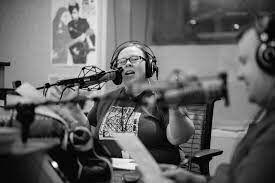 I like it fine, there's something to be said about being alone in a studio and forming a bond and connection to the morning audience. I can't see them, but I know that I'm there as part of their morning routine. I'm in their alarm clock, I'm in the shower with them (ha), I'm there for the morning coffee, in the car and the start of the workday. The Current's Morning Show is really music focused, so it's easier for me to focus in on the music as a solo host. But- there's something to be said about having a cohost, I've enjoyed it in the past. It's just a different way of doing radio. I mean, my favorite morning shows are of the so-called "zoo crew" format. I like feeling apart of the laughs or the conversations with multiple perspectives, various personalities that I can relate to or disagree with. You are part of the fun, without being in the studio.
What do you like about working at The Current that you wouldn't get anywhere else?
I have a lot of freedom to be creative with music choices. I can try new things, whether they stick. I've been able to interview a great number of stars, but also up and coming artists that the audience can get to know through a conversation about their music. We've been able to book great guests on the station, especially once The Current gained a reputation for being a station where artists have a good experience in the studio and with the interview. I've really enjoyed covering and broadcasting live from festivals like Bonnaroo, Sasquatch and Eaux Claires.
So much has rapidly changed in all our lives when it comes to how we search for, find, and consume media of all kinds. It makes me sad sometimes to think we may get even more disconnected from each other as time goes on. Where do you see radio heading in the future?
The Current continues to grow in the digital space, but still performs well on FM in this market. Whether someone is listening to a traditional radio or a device, if you're giving the listener something they can't find anywhere else, they'll continue to come back. The device or platform will certainly continue to evolve, but if you've got great content or something unique to offer, there will be an audience.
Do you think it will be a different future for commercial radio vs. public radio?
I can only really speak for public radio since that's where I've spent the entirety of my professional career, but it seems to me that any station that gives listeners an experience that they can't find or curate on their own, you then remain relevant and necessary to the audience. It's not even really about commercial vs public radio anymore. It's radio vs streaming services. It's radio companies vs podcasting companies. Stations that stay committed to being local with live, knowledgeable talent can offer a human connection and a sense of community that can't be replicated with an algorithm. It works with public radio because of the listener support model. On paper, The Current's format, mission and business model wouldn't generate the revenue to allow it to exist in the commercial world.
I personally don't know what I would have done without The Current, and more precisely, the morning show, during the first year of the pandemic. 2020 without hearing those comforting, reliable voices through my radio would have been so much worse. Not only did it start my every day with a little slice of normal, but I knew, that even though I couldn't go out and see people, there was a whole community of listeners out there hearing the same songs and the same distressing news that I was. It gave me the feeling of "we are all in this together" that I really needed. How has it been working through the pandemic?
I'm very grateful that I was able to stay live each morning. I didn't experience the work from home experience, so going into the station every morning provided a normalcy that helped me through any feelings of uncertainty. It was nice for just one slice of consistency when so many other things felt out of my control.
How is/was your day-to-day different?
The pandemic reminded me of the early days of my Current life when I worked in solitude on the overnight shift. I haven't had a producer in the studio for over 2 years, so collaborating and communicating by way of a Slack window took some getting used to. I miss the in person in studio performances and interviews, but we'll get back there soon enough. Staying in touch with my colleagues by way of Zoom felt like a fun novelty at first, but many of us are longing for the days when we can work together and collaborate in the office again.
Have you felt that your job is even more important during a time like this?
I do, I absolutely do. I know this to be true because I've heard from so many MPR members that The Current kept them connected to the outside world in the era of work from home. We did a great series on The Current Morning Show early in the pandemic called Phone a Friend where I got on the phone with musicians all over the country and we had meaningful conversations about the collective experience of the uncertainty of Covid. We talked to professionals and experts during Wellness Wednesday on a variety of subjects concerning mental, physical, and spiritual health. The Current really went back to the basics of what makes radio so special, it's about connection. Working from home, isolated from family, missing live concerts and friends can be made a little less lonely when you've got someone on the radio to keep you company throughout the day and night.
Do you see some things never going back to "normal" at MPR? What?
It will be a new normal. MPR always seems to be in a state of planning, changing and evolving. The pandemic certainly brought some new abilities to our work at The Current. Zoom lost its sparkle for me a long time ago, but it's because of technology like Zoom that we have been able to connect with bands and artists all over the world. Musicians that would never have a need or have the time to come into the studio while they're in town but could connect with us via Zoom for an interview or virtual performance. In one week, I was able to connect with and interview Wet Leg, Elvis Costello, Tears for Fears, Dave Gahan of Depeche Mode, Johnny Marr and the one and only Sting. Because we did these interviews via Zoom, then we have a video to share that can be consumed in the digital space and not just in the traditional radio space.
Every job has its ups and downs. And I personally don't believe the saying "do what you love, and you'll never work a day in your life". But as a music lover, being a radio host must have its fair share of awesomeness. What is the biggest perk about working in radio?
Going to lots of concerts. I've been easing back into seeing shows and I've seen so much enthusiasm for the return to live, in person concerts.
Do you like doing "high-profile" interviews? Or is it still nerve-wracking?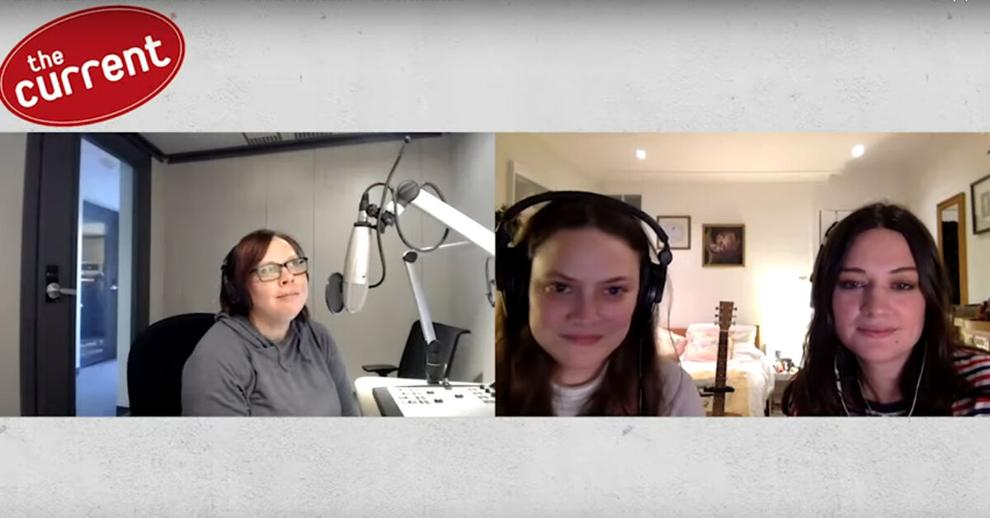 Yes, I do. The nervous part never goes away, and I hope it never does. I only say that because the nerves come from caring a lot about giving them a good experience and making sure that I'm as well prepped as possible. I used to get nervous because I was so starstruck, but I've had to change how I approach famous stars. If I can relax and try to just see and treat them like I would talk to anyone else in my life, the conversations always turn out better and we find more moments where we click or develop a good rapport. You'll still find me pacing around the building 30 minutes before interview time, but it's good to get that energy out!
And just because I know that we both grew up around the same time, and are both from small-ish towns in the North, and both have an impressive (if I do say so myself), handle on pop culture in general…I'm dying to know. What is your favorite 80s or 90s movie soundtrack?
Sorry, can't even begin to try to pick just one. '80s soundtracks- Pretty in Pink, Purple Rain, Footloose.
'90s soundtracks- Wayne's World, Pulp Fiction, Forrest Gump.
I feel so lucky that I got this opportunity to interview someone that I truly admire. Not only is Jill Riley impossibly knowledgeable about music, funny as heck, and obviously intelligent, but she is holding down her own radio morning show without the safety net of the more commonplace dynamic of two hosts in this timeslot. And she is doing it brilliantly. And as a bonus, she is showing young girls (and maybe a few of us older ones) that "you are enough". No matter what circumstances pop up (in your career or in life), you can handle it. While it may be nice to have "a partner in crime", it is not a necessity. You can go it alone and it will be just fine.