The Arts Center of Saint Peter Souper Bowl is finally living up to its name. Well, literally speaking, anyway.
This year, the Souper Bowl will take place on Super Bowl weekend, Feb. 6 and 7. In the past, the show, which features hundreds of clay pottery bowls made at the Arts Center, took place in line with a major community event, like Winterfest or St. Patrick's Day. But with the COVID-19 pandemic continuing to impact life in every which way, the Arts Center was free to pick whatever date it wanted.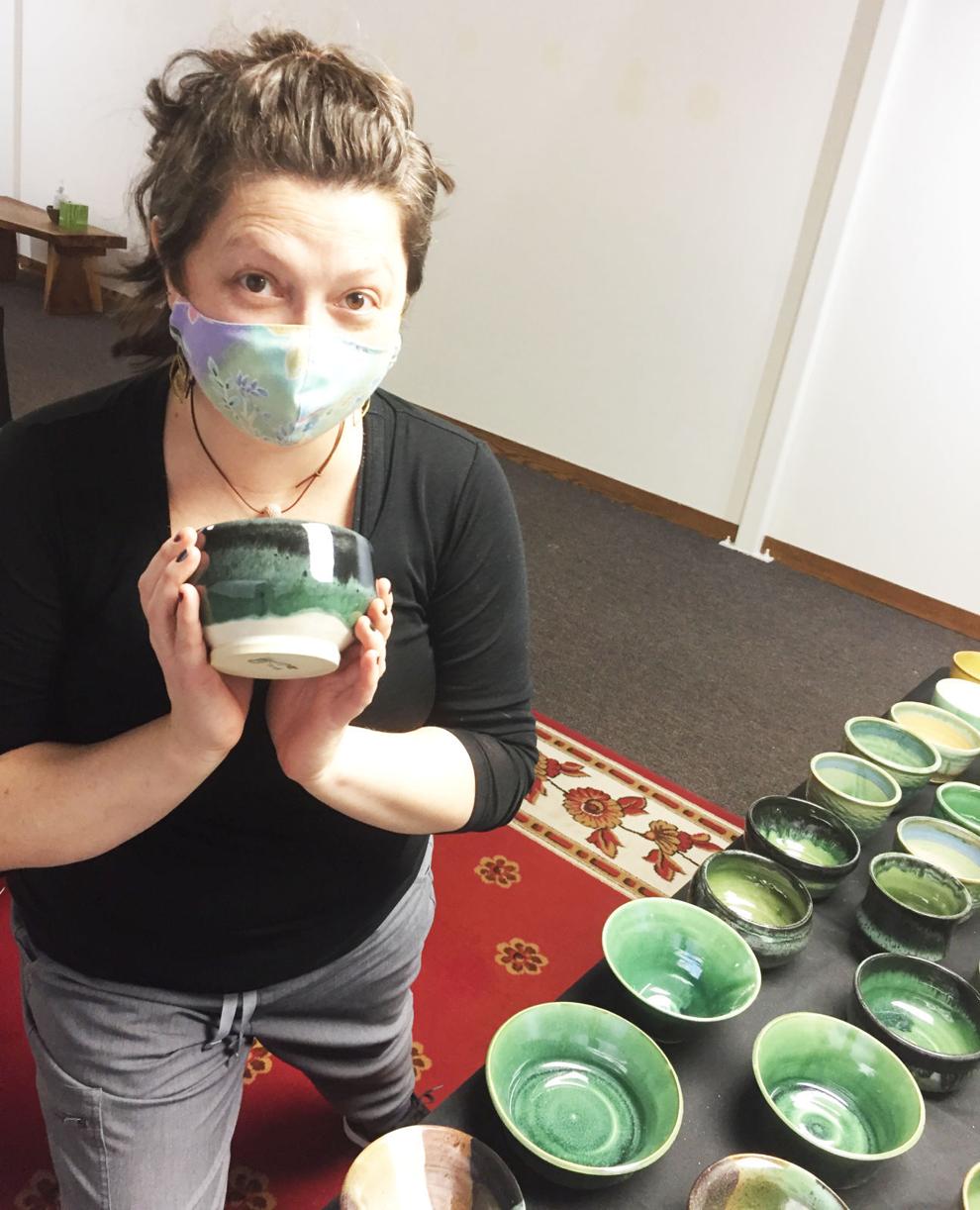 "Ultimately, we thought it might be an opportunity to reconstruct how we've done Souper Bowl and meet the challenges of now, said Clay Studio Manager Juana Arias. "We wanted to have a good sense of humor about it, so we opted to have Souper Bowl on Super Bowl weekend, and acknowledge that same title."
The pandemic actually canceled the 2020 show, which was scheduled for St. Patrick's Day weekend, right around when the coronavirus started to spread. That means about 400 bowls that we're going to be displayed and sold last year were held over for this year.
"We boxed them up last year, and then unboxed them this year," Executive Director Ann Rosenquist Fee said. "All year, we just thought 'We have these bowls; should we just sell them at this event or that one?' But they are our hottest commodity, and we decided as a board and staff that we didn't want to do fundraising this last year, knowing there are so many more urgent needs in health care and social services. So we held onto the bowls until it would be appropriate to have a fundraiser."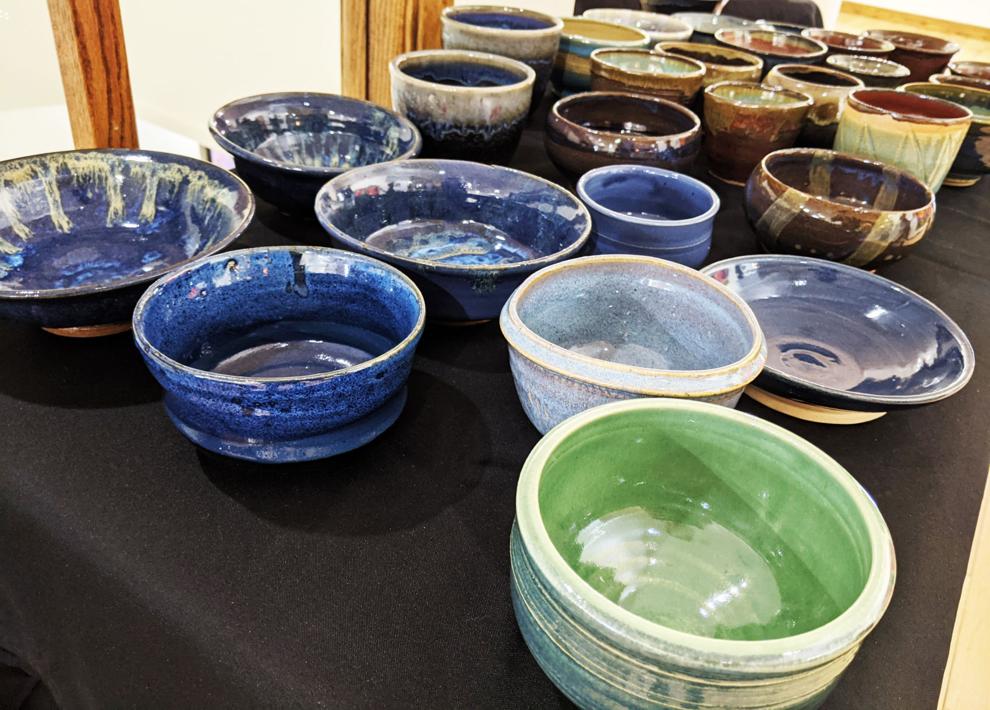 As a result, there are over 400 works for bowl lovers to ponder, adding in some of the bowls that were made over the last year, too. But with a vaccine still in the early stages of distribution, the Arts Center is not about to have hundreds of people flow into the building at once, as has been the case in previous years.
Instead, the organization is offering advanced tickets to interested bowl shoppers. Depending on the ticket purchased, shoppers will have the opportunity to come in for 20 minutes to either get first pick and four bowls, second pick and two bowls, or third pick and one bowl. The bowls on the top level of the center will be on sale Feb. 6 and the bottom level on Feb. 7.
"We went through all 400 bowls and made an even split between colors and design and all of those things, so each day feels like a first pick," Rosenquist Fee said.
The premier admission period, at $100 and four bowls, takes place at noon to 1 p.m. each day; those tickets are sold out. The standard admission, at $50 and two bowls, is 1 to 4:30 p.m. The cheap seats, at $30 and one bowl, is 4:30 to 6:30 p.m. At each level, there is an opportunity to buy additional bowls at a reduced cost per bowl.
Rosenquist Fee said this format might be used in the future, and this might even be the last time, for a while at least, that shoppers will get to see 400 bowls at once.
"We don't know what's going to happen," she said. "It doesn't look like we're going to have that packed studio environment that we're used to anytime in the near future. Without that environment, there is no guarantee we'll have 400 bowls ready a year from now."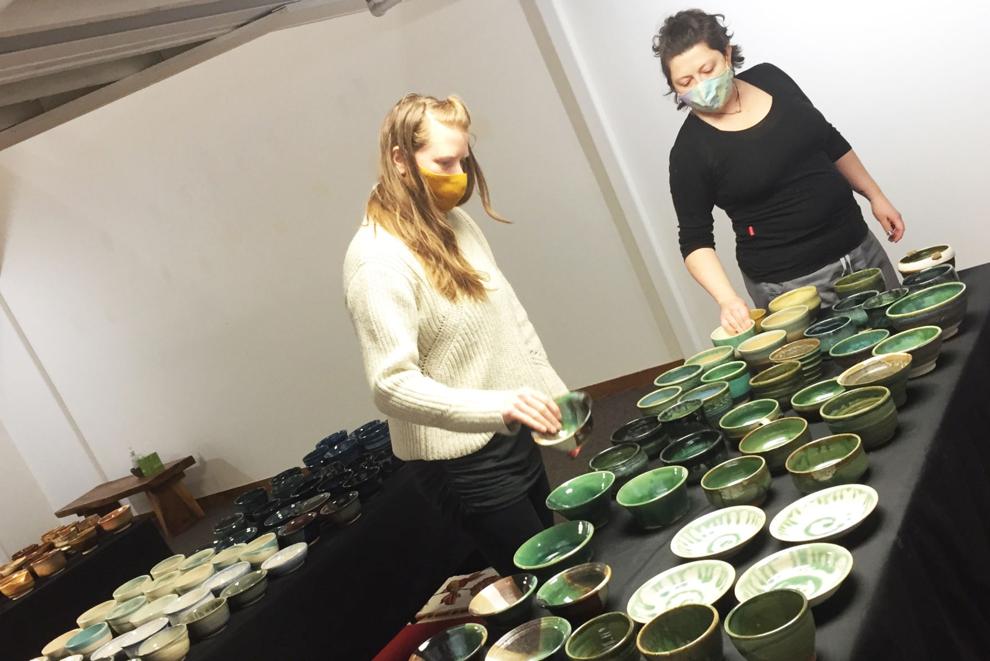 But while many things are changing fast, there are certain elements of the Souper Bowl that are not going to change.
"One thing that I know stays the same is that some of the people involved in making the bowls will be there to help manage things, and the experience for them to see people fall in love with the art they had a part in is so immeasurable," Rosenquist Fee said. "That does an artist's soul so much good."
"I think the unique thing about the Souper Bowl is that it is the one opportunity that us potters in the studio at the Arts Center get to work collaboratively on," she said. "It's really special for us to see those pieces that have touched a handful of hands. So for us, it's really wonderful to see all of that quantity out there."