When someone tells Kilkenny artist Thomas Miller that his painting looks believable enough to be a photograph, he considers it the highest compliment.
Miller never received any formal training as an acrylic and oil painter, but over the years he's honed his own skills and produced artwork by using his own photography as references. An avid pheasant hunter and fly fisher with a deep appreciation of wildlife, it's no surprise most of Miller's painting subjects include waterfowl, flowers, landscapes and songbirds.
"It's something I've always known I should be doing since I was little, since I was 5 or 6 years old," Miller said. "I used to bait birds in a tree house and sketch them."
Earlier this month, Miller earned second place in the Minnesota waterfowl stamp contest through the Minnesota Department of Natural Resources. Over the weekend, he also learned he placed 12th out of 139 entries in the federal waterfowl stamp competition. Miller entered these highly competitive contests multiple times in the past and previously tied for first place on the state level (he ultimately placed second in the tie-breaker) and earned as high as eighth place for the federal competition.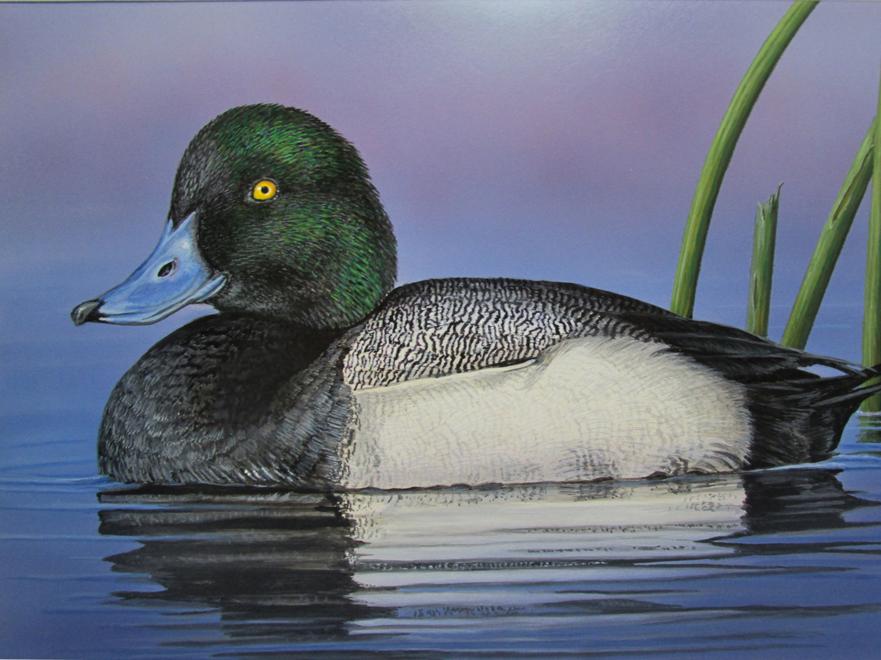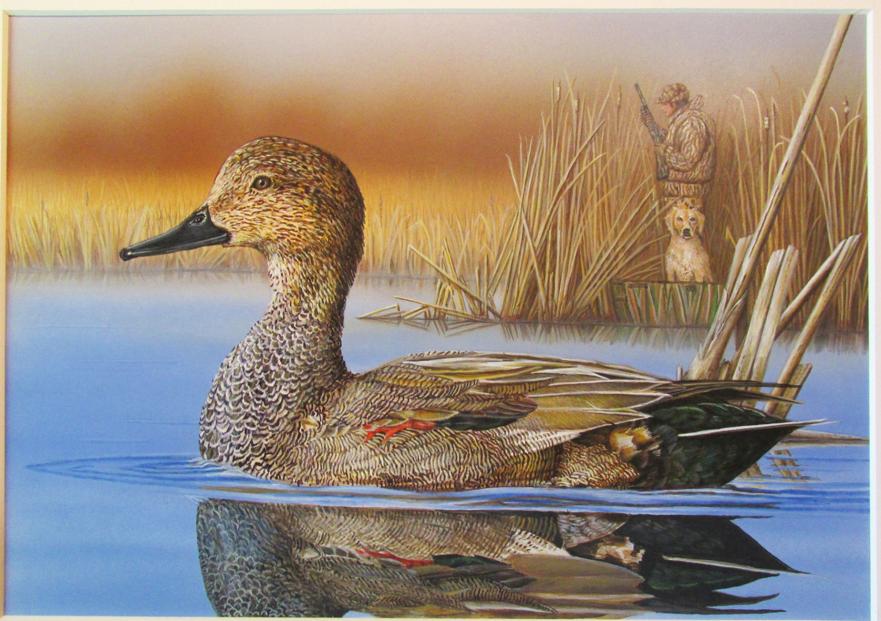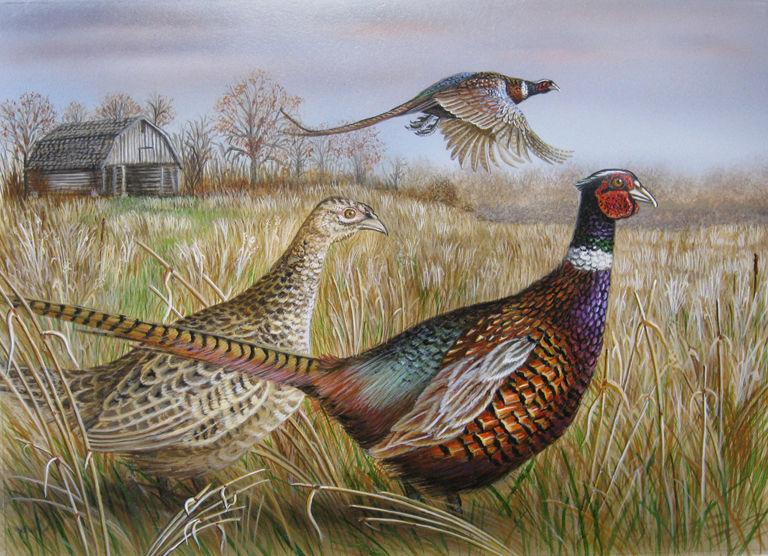 Miller began painting with acrylics in 1972, as a high school freshman. He considered majoring in art at age 29, but an art professor at Minnesota State University, Mankato (née Mankato State University) told him his work was already beyond what he could learn in a college classroom. Instead, Miller found a mentor in acrylics and began showcasing his paintings at art expos. Among them is the Dallas Safari Club Expo, where he's featured his paintings among hundreds of exhibitors for the past 25 years.
Around that same time, in 1997, Miller received a life-changing diagnosis for multiple sclerosis (MS). Having an artistic outlet has made MS more bearable and enhanced his gratitude for being alive, but there are times it hinders him from working on projects as frequently as he likes. Because he didn't feel well in the weeks leading up to the Minnesota waterfowl stamp contest deadline, he lost about 10 painting days and instead completed his project in 4½ days.
On the worst days, Miller said, "I try to paint when I feel like it." But on the best days, he said, "When I'm painting, I don't feel my MS … I'm using my God-given gift, and it's not work. It's something different."
Ultimately, Miller said MS gave him "a deeper appreciation of everything," and he tries to live his life to the fullest.
"With the MS, it's a constant battle, and so I try to keep up, and try to treat people how I would like to be treated," Miller said. "It doesn't always work that way, but I try. And I just appreciate God's creation because fall is my favorite time of year, and right now all the colors are starting to pop. Now and in the spring, everything comes alive again."
Miller's eye for detail is something his wife, Karin, notices all the time. When her husband spoke before a women's group in Mankato about his work, she told the crowd, "Tom doesn't think like us; he sees things differently."
In his own words, Miller explained, "When I look at things I just don't see what is there, such as how the light is hitting a scene and the difference in colors, but also the possibility of what I can create with my mind's eye ..."
Miller considers himself fortunate for the recognition his paintings receive beyond Minnesota. His work appears in private collections in 42 states and seven countries as well as galleries in Jackson, Wyoming. After finishing his basement, he plans to host an open house for art twice a year. He also does commission work for clients.
"When I do commissions, I like seeing their faces when I take them out and show [the painting] for them," Miller said. "It's a different kind of feeling."
Even though it will be another year before the next stamp contests, Miller has other projects to complete in the meantime.
"My next painting is most likely going to be a puppy painting," he said. "I have a bunch of paintings lined up in my mind right now."