Kathryn Cullen may have been quiet, but she always had a voice.
Two years removed from her death at 71 years old in St. Peter, that voice, unassuming but astute, can still be heard by her five children. And they'd like more people to hear it, too.
Thanks to an endless supply of written notebooks, typed entries, screenshots and more, Kathryn's words and thoughts are available in no short supply to her three daughters — Jennifer, 53, Jill, 50, and Gretchen, 45 — and two sons — Michael, 55, and Kurt, 54. Recently, the daughters have worked together to compile a sample of Kathryn's writings, specifically her poetry, into a book called "Notes From the Alley," which will be available for purchase to the general public.
"It just feels like this is meant to be," Jill said. "This is what she would've wanted. We're doing the work of bringing the attention to her; she never would've done it herself … Some creators are audacious. Our mom was quietly audacious, but she wasn't flashy about it; she was very understated."
The book will be released as part of an all-day, socially distanced sales event at the Arts Center of Saint Peter on Kathryn's birthday Dec. 5. She was a regular volunteer at the Arts Center, as she lived in St. Peter for the latter part of her life, and a memorial service at the center when she died saw hundreds in attendance. The Kathryn A. Cullen Gas & Grocery memorial scholarship is also supported by the center.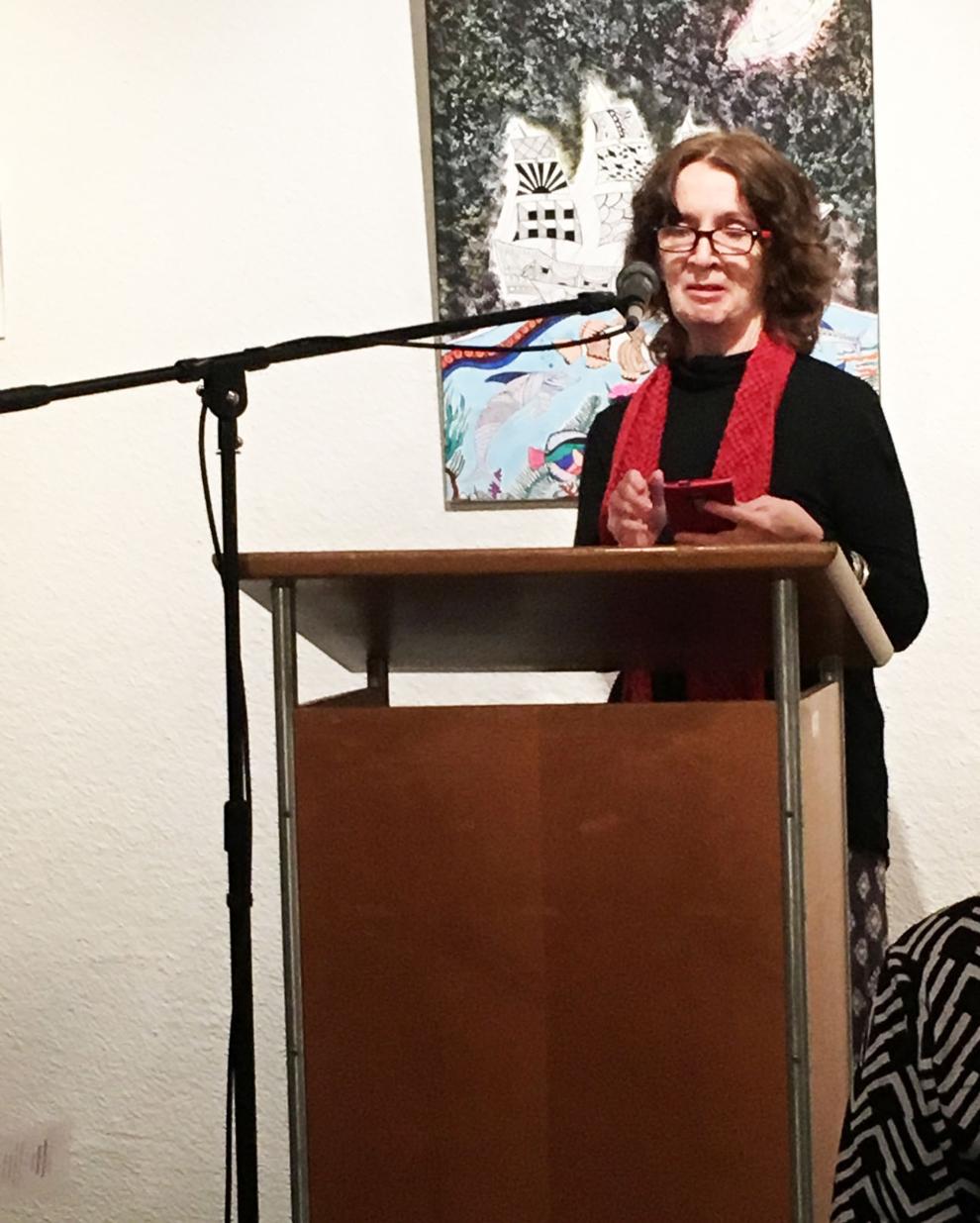 "She was close to the Arts Center as a volunteer and a writer, and we cherish any opportunity to be part of the legacy who gave and received so much from their membership in the Arts Center community," Arts Center Executive Director Ann Rosenquist Fee said. "We hosted her memorial service in 2018, and that was beginning of what we hope is a tradition of supporting her scholarship and keeping her legacy alive."
Despite having to grow up fast and enduring a number of struggles, Kathryn lived a rich life, according to her children and friends. She started a family early, reached some educational milestones late, traveled, read and listened to music, and throughout it all, she wrote.
Born Dec. 5, 1947, Kathryn grew up on a farm outside of Comfrey, Minnesota. She always loved reading, and when she started writing, it was often about the farm and the land around her. But her family was also always an inspiration, good or bad.
"Her father was a soft spoken man, and she had a lot of love for him. She was close with her siblings," Jill said. "She was never very close to her mother. Her mom and dad definitely come up in her poetry. A brother, Bobby, that was killed in a car-train accident, she has a gorgeous poem about that called 'From Ruins.'"
Kathryn became pregnant at the age of 17, and on the morning of her senior prom, she had her first son. She wrote about that experience, but it was one detail she focused on. It was an early example, as her St. Peter friend Teresa Saum noted, of Kathryn being able to "see something and get right to the heart of it."
"I remember the poem she wrote after her son was born when she was in high school on the morning of her senior prom," Saum explained, "and the doctor said 'You're not going to be dancing for a while.' And the poem was about what her life was going to be like for the next several years."
Whether Kathryn was ready for it or not, the next part of her life would be devoted to her family. She and her husband at the time moved to Mountain Lake, Minnesota, and there she raised five children. While she wasn't the prototypical perfect mom, the kids have fond memories of her from childhood.
"She was very unconventional and had a quiet way about her," Jennifer, the eldest daughter, said. "She used to say she was as much of a hippie as she could be in Mountain Lake, small town Minnesota. She wasn't your June Cleaver kind of a mom at all. Kids loved her. She could just connect with people really well. She never put herself above anybody, so I think people sensed that right away and connected with her."
While she wasn't free to pursue her creative passions, Kathryn was still writing, even with five kids in the house.
"She was always writing. She had notebooks after notebooks," Jennifer said. "Once in a while, I'd find a journal and feel like I was peering into her mind. I wouldn't call it poetry or short stories back then, but she was always writing and reading."
After about 18 years of marriage, Kathryn called it quits with her husband and became a single mother, though most of the kids were out of the home by then. Gretchen, the youngest, was the only one still in the household when Kathryn made the move to Mankato to get a college education at the age of 35.
"I just remember her having a feeling of freedom," Gretchen said. "And when we moved to Mankato it was just kind of neat to see her do this. She would go to school and then she'd come home and do her homework and everything. It was nice to see her as a student like that."
Kathryn received her under undergraduate degree in 1986 and later her master's in creative writing in 1990.
Kathryn's death was quick and unexpected for her family.
She was 71 years old and had lived in a quiet apartment in St. Peter in good health for the previous 10 years. A few of her children lived nearby. On Christmas 2018, the family awaited her arrival, but she couldn't make it. Considering she hadn't missed a Christmas since 1974, the family knew something was up.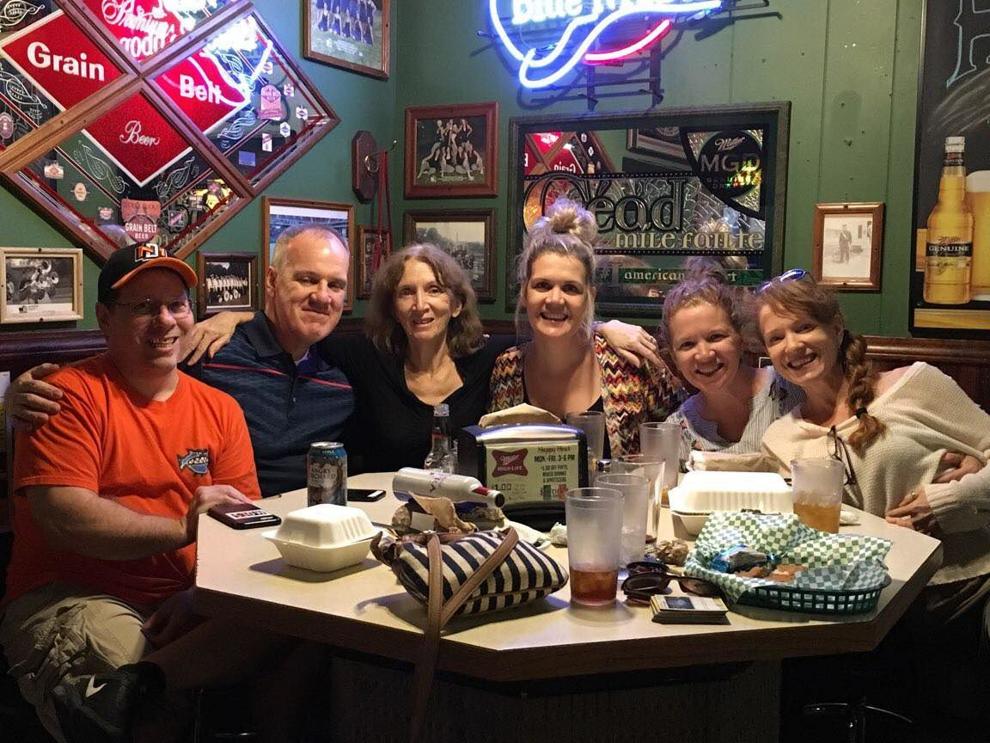 She was taken to River's Edge the next day, where a mass was discovered on her body. She was then taken to St. Mary's Hospital in Rochester, and she was diagnosed with T-cell acute lymphoblastic leukemia. The treatment for the cancer was aggressive, and Jennifer's husband had died from the same condition years earlier after a painful treatment period.
Kathryn knew what she wanted to do. She denied treatment, and by Dec. 28, she died, her five children at her bedside.
"What cancer took from my husband, it was the opposite of my mom. She took control of her own agency and took control of her own death. It was so profound to witness," Jennifer said. "She said 'No heroics.' She just wanted quality of life over quantity."
The siblings had always been supportive of one another, but in the face of their mother's death, it became clear just how foundational her support was to all of them. Each kid had been through something in life, and Mom was always there in any and every way she could be.
"The absence of her became really apparent to me. She had such a presence in our lives," Jennifer said. "And I think, because of that, we all really came together and stepped in to help each other out in that absence."
The kids — all fully grown adults with their own careers, families, lives — will always remain connected, always feel their mother's presence. Gretchen even moved into her St. Peter apartment.
"I feel like with us doing this book and me having moved into her apartment, it's kind of our comfort zone. We sill feel pieces of her there," Gretchen said. "And it's just nice to read her stories and her poetry again. Some of it I remembered from early on, but some I had never seen before, so it's just fun for us to read aloud and see what we can find."
Kathryn was expecting to go home before her condition deteriorated quickly in the hospital. She had made it clear that her intention was to spend her last days organizing her writing. To her children, it was a clear signal that she wanted that writing to be seen.
So the kids acted and then the wheels kept on turning until they arrived at the present.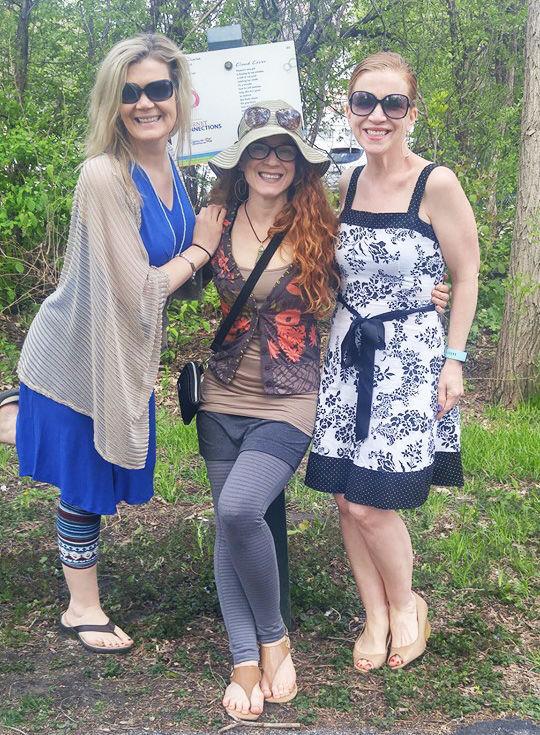 "My siblings and I were discussing what we could do after she died. The first thing we did was put up the scholarship in her name (Gas and Grocery)," Jill said. "We did that first, because we just wanted to honor something."
The scholarship was for students pursuing creative writing at Minnesota State University, Mankato. As it turned out, the first recipient of the scholarship, Holly Dodge, had moved to Mountain Lake when she was 9 years old; she had lost her own parents, too. And, as it turned out, her undergraduate degree was in graphic design, just what the family needed when they decided to put the book together.
"Holly did the design and laid out the book; she said it was her passion project; she believed in our mom's words, and she said the scholarship helped her, and she wanted to do it," Jill said. "To us, she was brought to us in a very divine way, and I think our mom had a role in that."
As the sisters worked to collect their mother's works, with the support of their two brothers, Jill eventually came across the poem "Notes From the Alley," which reflected on Kathryn's observations while living off an alley in St. Peter. Jill thought that would be the perfect title for the collection. Her thought was later confirmed by seemingly more divine intervention.
"We later found a book she had started that had a table of contents with 53 poems and it was titled 'Notes from the Alley' and another called 'Poems from the Alley,'" Jill said. "It's like she has been with us every step of the way."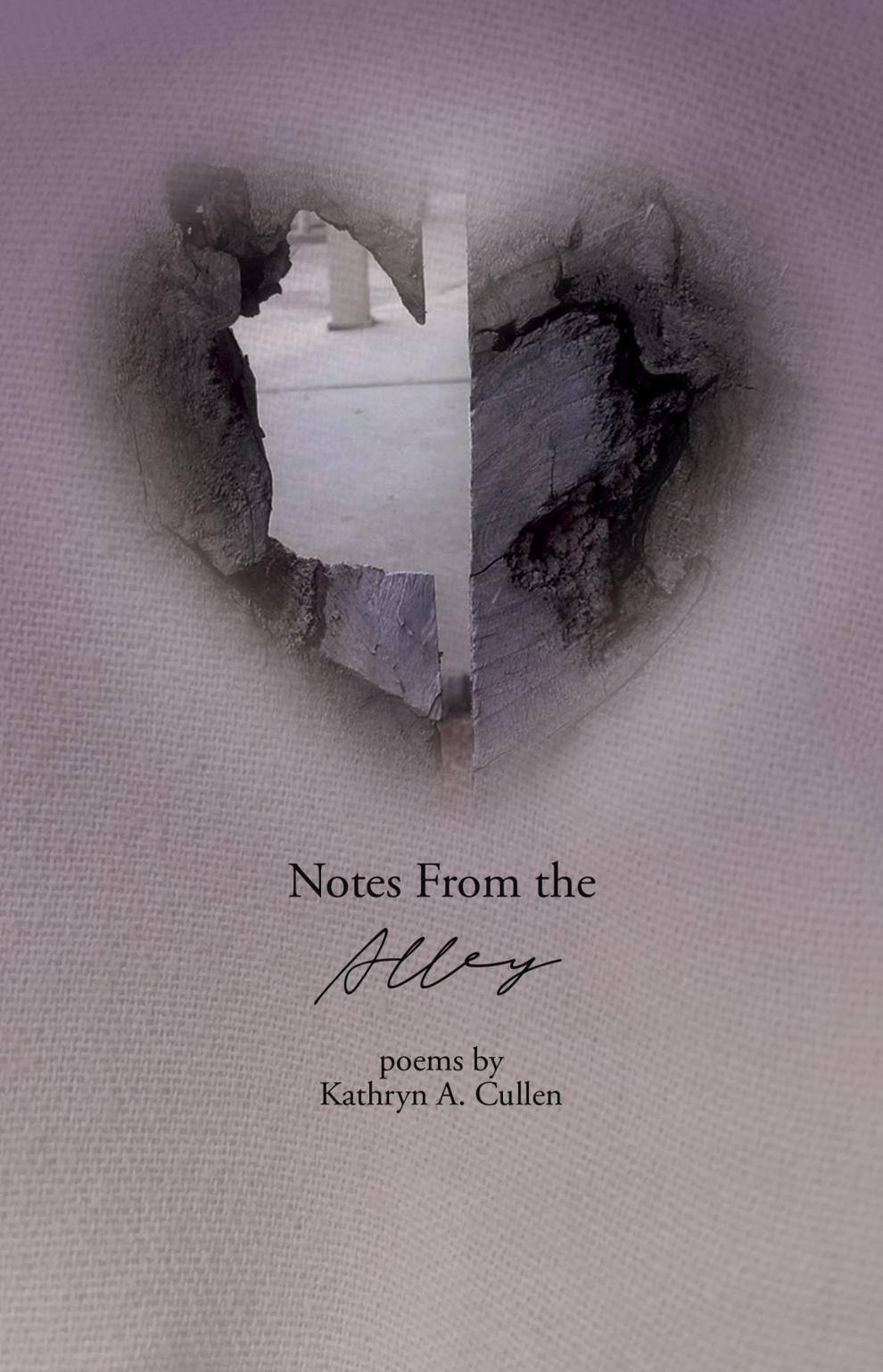 From there, the daughters were determined to publish and release the works. It was one thing having the writings for themselves, but they all felt that the work was good enough and meaningful enough to share further.
"I think as an inspiration to other secret artists. I think there are plenty more people than we'd ever know that harbor these secret desires, whether writing or pursuits of endless creative forms," Jennifer said. "And I've always felt my mom has been an example of 'It's never too late.' She was 35 years old when she went to college for the first time. And she just kept at it. She kept doing it."
Even Kathryn's close friend in St. Peter, Saum, had no idea just how prolific of a writer her companion was.
"I always liked her writing, but she just never shared very much," Saum said. "Reading it all, it was a real … almost sense of melancholy. Because I wished I had known she was writing such beautiful things. She wrote a poem Jill sent to me — this was after the 2016 election and I was buying soup — and it was titled 'Weapons of Mass Construction.' It was bout the fears we had, but she was writing this beautiful poem about me buying this new soup kettle and turnips and carrots."
Those who knew her writing say Kathryn had a way of explaining the profound by observing the simple. Anyone could relate to her words, and that's why the family is putting them out for the world to see. But her presence will always belong, first and foremost, to her children.
"At first, she would probably say 'Don't give me so much attention. Stop. Stop,'" Jill said. "But then she would be really proud, and she would say 'This is awesome.' And she would love that we're healing through her words, through her work. And it's keeping us together as a family."