Husband and wife Dave Solheim and Barbara Laman are not the same. Solheim grew up in North Dakota, Laman in Austria; Solheim likes to settle down, Laman likes to move; Solheim is quieter, Laman more boisterous.
But they both love books.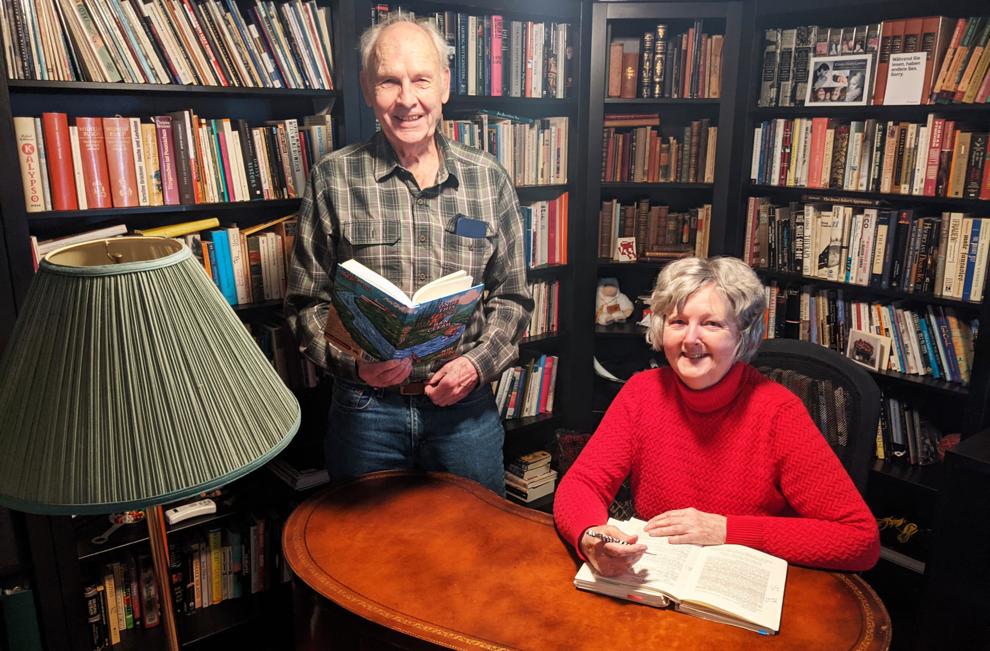 They make a good team at The Buffalo Commons Press, a small in-home publishing company that mostly focuses on getting local authors small runs. It's Solheim's company, having started it with a former colleague, Steve Robbins, at Dickinson State in North Dakota. But Laman eventually started helping with layout/page design and then editing, especially after the couple moved to St. Peter in 2012, the city of Solheim's alma mater Gustavus Adolphus College.
"It's kind of fun," Laman said of working together, careful not to overhype the job.
At this point, the typical process for the couple, with Robbins mostly no longer involved, is for Solheim to find and select manuscripts worth publishing, before Laman works on editing and layout. They often also use Solheim's sister Vicki Pennington, of North Dakota, for artwork and their friend Eileen Holz, of St. Peter, for cover design. Most of the recent publications were printed at Nelson Printing in St. Peter.
"That's typical of when we work together, but sometimes the writer does most of it on its own," Solheim noted.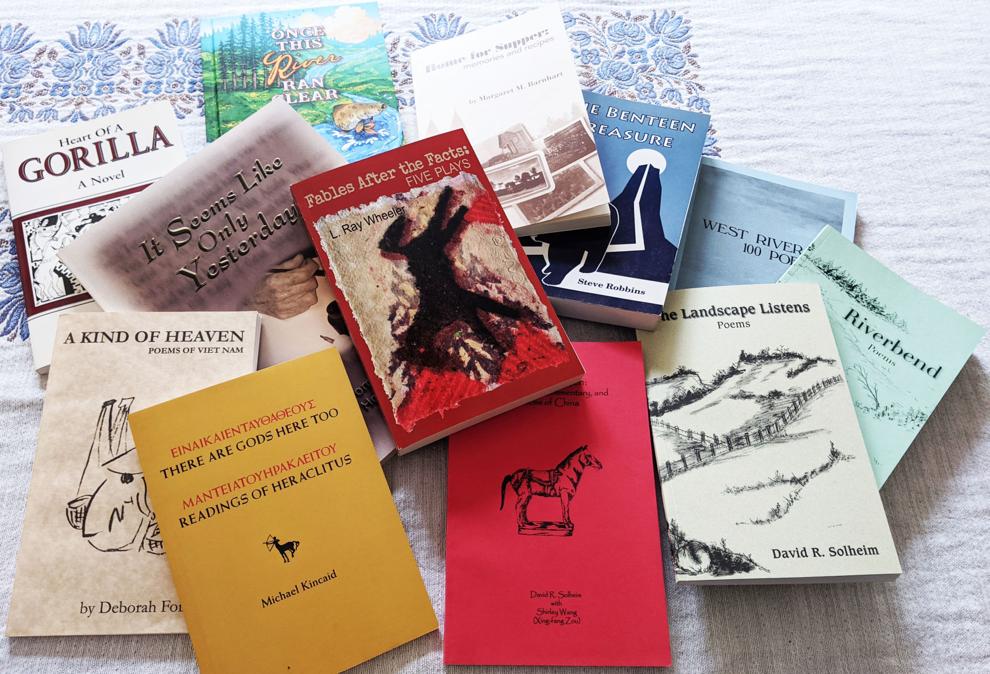 The company has thus far published 13 books, and it's working on No. 14. Despite some success in achieving its original goal, the business is no moneymaker. The whole point from the beginning was to allow two professors, Solheim and Robbins, an opportunity to publish theirs and other local writers' works.
"We were out in west North Dakota writing and having trouble publishing," Solheim said. "We both were writers, and that's pretty much typical of anyone who publishes."
The first book the tandem published was Robbins' "Heart of a Gorilla" in 1998. Solheim, who was selected the centennial poet for the state of North Dakota, published his first book of poetry, "West River: 100 Poems," soon after; that was the biggest run ever for the publishing company, eventually printing 2,000 copies.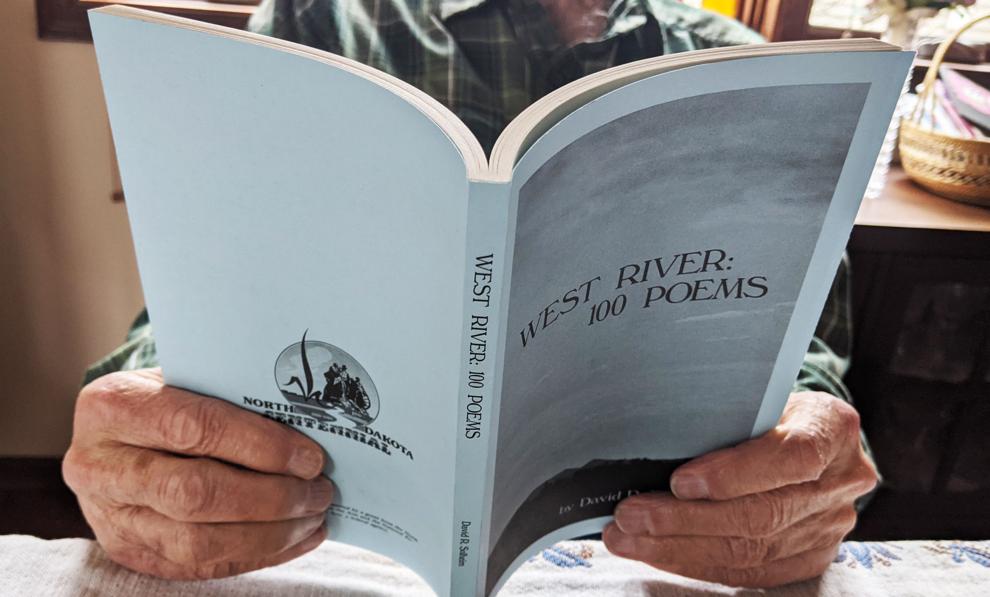 "And then it just kind of kept going," Solheim said. "Our whole goal was to get readers for books who wouldn't generally have a national circulation. We usually do about 500 copies, and we usually get all those out — maybe not sell all of them, but we get them out."
Solheim, who already had two adult children, and Laman, who had three, married in 2001.
Robbins, who started his own press company in Montana, was mostly out of The Buffalo Commons Press by 2005, so there was a space for Laman to eventually fill, though that didn't happen until around 2011 with the Chinese/English poetry book "Green Jade and Road Men." The book was complicated, including poems from a Chinese student Solheim worked with, translations of those poems, commentary on those poems, and then Solheim's own complementary English poems.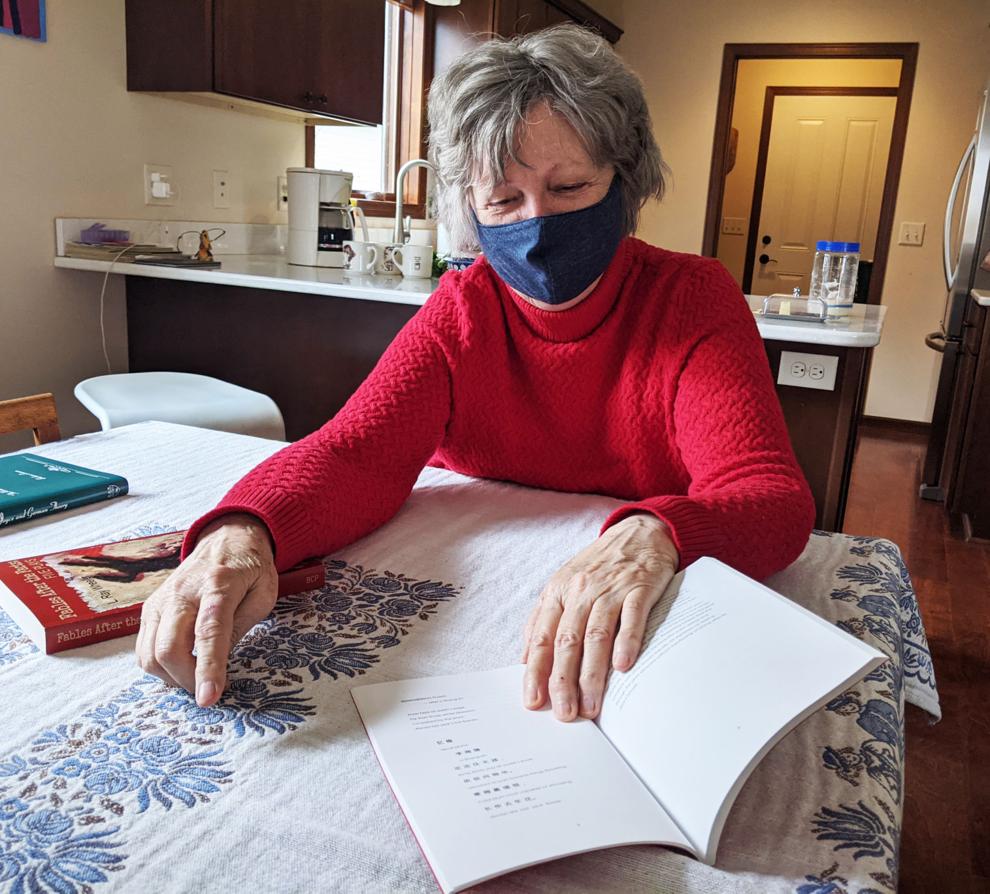 "That was very hard work to do, and I did it all on an Apple laptop I bought in 2008," Laman recalled.
Solheim added, "Barbara is very sharp on computers; she won't let them beat her."
The work can be painstaking, reading the same manuscripts over and over, editing and correcting every little grammatical detail. But while their is no return in profits, the efforts can be rewarding. For Laman, who considers herself more of a reader but does have a scholarly book published to her name, the greatest joy is in being surprised.
"We had done a collection of stories with (local author) Ray Wheeler before and they were very regional," Laman said. "Then (after Wheeler died) David expressed interest in publishing posthumously his stories. I was not that excited. But he said 'No, we have to do them.' We only had paper copies, so David had to retype all of the stories, and then he said, 'Will you read it?' and I said 'Oh, alright.' But I found these stories really had universal themes; they were very sharp, very relevant."
She continued, "The effect is that you leave with a feeling 'We have to do something about this.' The thing is, I keep being surprised. You know how many times I've reread these? You read it dozens of times. And I tell you, I can still read this today, and I find something that I did not think to giggle at the 10th time I read it. That, to me, is a sign of great literature."
For Solheim, it really just comes down to a love of literature and a desire to see it reach more people. He used the company's most recent published author, Peter Martin, another Gustavus graduate who wrote "Once This River Ran Clear," as an example.
"Peter told me 'I have a novel I want to write,' and I said, 'Write it, Peter,'" Solheim explained. "And two months later, I got this fat package in the mail, and said 'Here's that novel.' And that's kind of what we do here."