After two decades, Shanda Brekke says she is finally doing something she loves: abstract post-Impression painting.
"This is what I was meant to do, it may have taken me awhile to get here, but it was well worth the journey," Brekke said. "If everything came to us exactly right away, we wouldn't enjoy it the way we are supposed to."
Brekke's acrylic paintings can be viewed at the Healing Arts Exhibit at the Owatonna Hospital now until February 2021.
Brekke has spent the last year pursuing her artistic passion after being able to leave her unfulfilling "9-to-5 job." With the support of her partner Ric and family, as well as guidance from her Higher Power, she discovered she was meant to be an artist. She enjoys creating art which reflects life's journey.
"This last year has been a big game changer for me," Brekke said, explaining that she's really immersed herself into her creative side.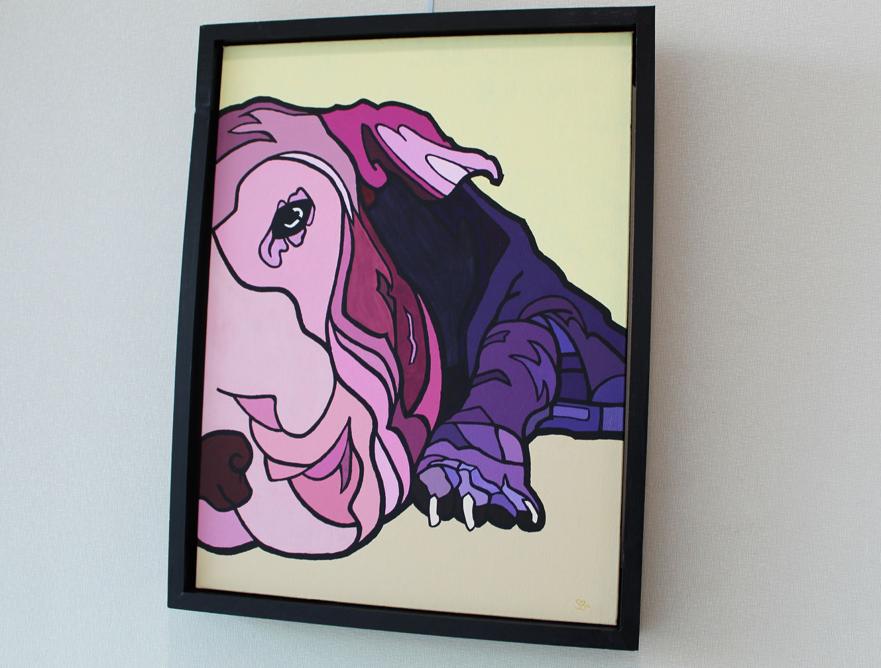 Most of her work is inspired by things she sees, reads or hears about. Other times, interactions with people will invoke an image in her head. She then finds her focus and sketches her ideas into one of her various notebooks. This is her favorite part of the process, getting her idea out of her head and onto the page.
"I can see it and I know that that's what I want it to be, and where it's going to go from there," Brekke said.
She'll begin preparing the canvas with a base coat of gesso, which is similar to white acrylic paint, but thinner. Then she'll choose her color palette and lay down her base colors, going back later to add hard lines to give the piece a more dramatic look. She'll step away at the end and come back later with a refreshed sense of what final details need to be completed.
Upon finishing the piece, she carefully chooses a title, which she said can be just as much fun as painting the piece itself. Most paintings are thoughtfully and appropriately named, including her colorful turkey painting titled "Erroneously Flamboyant Galliforme." The piece is alive with color in the hopes of bringing joy to the viewer, Brekke says.
"For me personally, I like to give meaning, there should be a reason for naming a piece and there will be a few times where it can take me a few days to figure it out or I have one piece even to this day I still haven't figured out a proper name for it, so I untitled it until maybe one day it'll just come to me and then I can rename the piece," she said.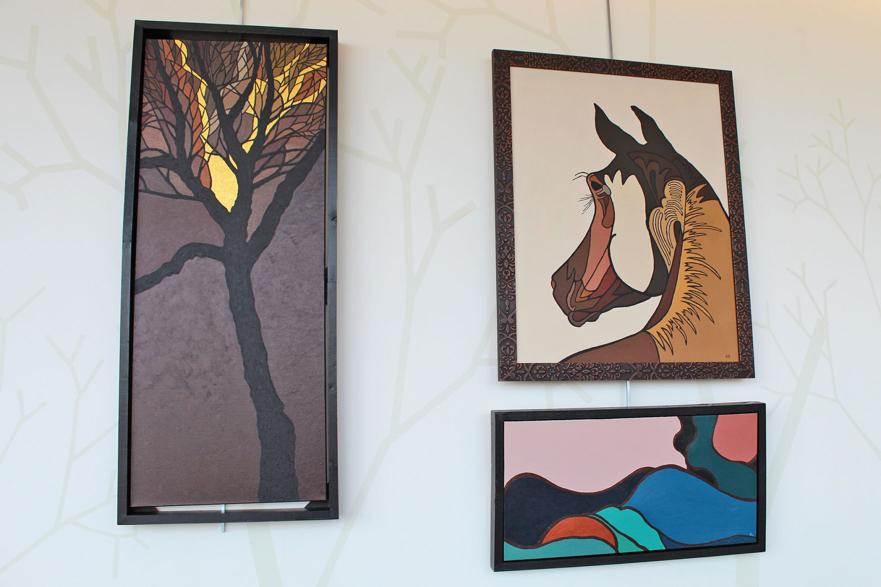 Brekke began sculpting and sketching as a child. Her art won state art competitions and was recognized in the local newspaper, the Albert Lea Tribune. In high school she mostly focused on oil painting, picking up skills from Bob Ross tutorials. Her family encouraged her artistic skills, enrolling her in oil painting classes.
As for her style, Brekke says she was more into creating realistic art in her youth. In college she discovered post-Impressionism, an art movement where artists try to evoke emotions rather than realism. After studying art and ministry in college, she was burnt out and walked away. It took nearly 20 years, and the death of her father to pick art back up.
"It's sad, but it's inspiration too at the same time to know that it took my father's death to be inspired again," Brekke said.
She began processing the difficult emotions tied to her father's death in 2014 by writing and expressing herself through abstract post-Impressionism painting. Brekke's father was also an artist, oil painter and wood craftsman, who was supportive of her own artistic endeavors.
But it's really been within the last year that Brekke has allowed herself to focus full-time on her art. She enjoys the creativity of being an artist and appreciates the freedom from the burnt out feeling she got from previous jobs. Now she feels her work is bringing value to other people, something that no other other job she's had could replace.
"This is what I was supposed to do," Brekke said.