It might feel as if live entertainment is a thing of the past, but local venues are easing back to normalcy one performance at a time.
This month in particular, the Paradise Center of the Arts has its first live production since October. Old Country Boys open for The Rebel and The Stranger 7 p.m. Friday, April 9. Capacity is limited, but there's a livestreaming option. Those interested in attending in person are encouraged to book their seats early.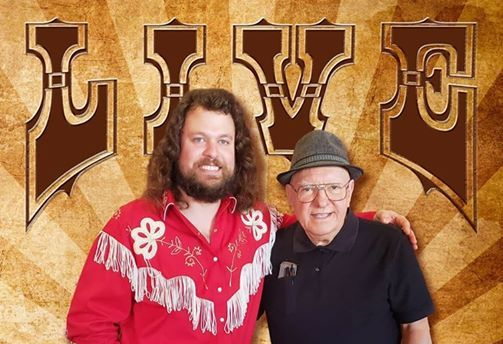 "We are looking forward to safely being able to offer entertainment again to anyone who wants to go out and see a live show," said Heidi Nelson, Paradise Center for the Arts executive director. "We also have a livestream, on Eventbrite. That will be through YouTube, so for people who have a smart TV, they can watch it through their television."
The livestream allows the Paradise to expand its reach to viewers well beyond Faribault, and it includes those who don't yet feel comfortable attending events in person.
Nelson attended the same high school as Jeff Sartor, the lead singer of Old Country Boys, and he reached out last fall to see if the Paradise Center would host The Rebel and The Stranger. That performance was originally on the lineup for last fall, but COVID-19 caused a postponement.
Based in Faribault, Old Country Boys is a band of four that plays classic country covers with a blend of southern rock.
"Lot of it is geared toward a lot of dancing," Sartor said. "We call it 'hard-driving, classic country,' so to speak."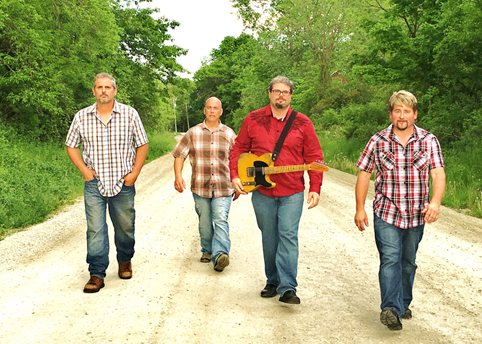 The group consists of Jeff Sartor along with his brother Gregg Sartor on guitar, Mark Burmeister on bass and Kevin Eastburn on drums. The last performance for the group was at a wedding in November 2020, and they also played at a couple small birthday parties during the pandemic. But the Paradise Center will mark the band's first live performance at an entertainment venue in months.
The band is getting excited for April 9's performance, Sartor said, first and foremost because it signifies the end is near for COVID-19.
"Even for myself, I can't wait to see some live shows because it's so important to everybody," Sartor said. "It tells you how important live music is to your wellbeing."
Sartor had wanted to see The Rebel and The Stranger perform in Stillwater last year, but the concert had been cancelled due to COVID-19. He invited the musicians to come to Faribault, where Old Country Boys would open for them at the Paradise Center.
"The Rebel" of the performance is Mario Carboni, also known as The Honky Tonk Rebel. A world class pianist in the classic country genre, Carboni has toured the U.S. and, according to Sartor, he "can do things that seem almost not humanly possible" on piano. Viewers at home will see his piano skills up close, as he will wear cameras on his hands during the Paradise Center performance.
Norm Hamlet, "The Stranger," was the steel guitar player for American country music legend Merle Haggard for over 40 years. From 1965 to Haggard's death in 2016, Hamlet played with Merle Haggard and the Strangers. He continues to call himself "The Stranger" after Haggard's band.
"If you hear any Merle Haggard songs with a steel guitar, that was him," Sartor said of Hamlet. "He's as sharp today as he was 30 years ago. It's amazing what he can do."
Sartor personally wrote an acoustic song about Hamlet's career with Haggard, which he will debut at the Paradise Center before Hamlet himself performs.
Those who miss the live performance of The Rebel and The Stranger have a second chance to see them the next evening in Faribault, 7 p.m. at the Fraternal Order of the Eagles. Doors open at 6 p.m., and tickets can be purchased online at bit.ly/31GfL5n.
Transitioning back to regularly scheduled performances has been challenging, said Nelson, because the Paradise Center isn't the only venue trying to reschedule performers. The Paradise Center schedule is planned a year and a half to two years in advance, so the new task is shifting around performances that had been planned up to 2022.
The last live performance at the Paradise Center was "Paradise Radio Suspense Theater" in October 2020, which also had a livestream option. Elvis tribute performer Joseph Hall gave a live performance in August, and before that, the final show before COVID-19 was an Irish music festival in early March 2020.
Slowly but surely, the Paradise Center is scheduling more live performances. After The Rebel and the Stranger, visual artist and musician Walter Salas-Humara performs May 21. The Merlin Players are also rehearsing for a live show, Nelson said.
The government mandate says entertainment venues can operate at 50% capacity, or in the case of the Paradise Center, 140 seats. However, Nelson explained that PCA can't accommodate that many guests and social distance properly at the same time.
For The Rebel and The Stranger, every other row in the audience will be blocked off. Groups who come together can sit together, but there needs to be at least two vacant seats on either side of every individual or group. Attendees will have temperature checks at the door.
Since the concession stands will be closed, each guest will receive a free beverage before taking their seat. There will be a clear ingress and egress — in on the south side and out on the north side. Those who can't use the stairs for any reason can go back the way they entered on the ramp. Sanitizer stations will be in place in the auditorium before and after performances.
"We're incredibly grateful to our community because the people here have been so supportive of the Paradise Center for the Arts, and we're excited to bring them live entertainment," Nelson said.
"The Gin Game," a play by D.L. Coburn and directed by Kip Niven, features just two actors learning about each other's lives through a card game. Lead characters Weller Martin, played by Bill Wood, and Fonsia Dorsey, played by Kristin Sellentine, are senior citizens engaging in a game of gin rummy.
"It's funny and kind of sad and emotional, which is what theater is supposed to be," said Kristy Westergaard, president of the Board of Directors for LTO.
Performances for "The Gin Game" will be at 7:30 p.m., April 23, 24, 30 and May 1 with matinee performances at 2 p.m., April 25 and May 2. Westergaard encourages patrons to order tickets early, since the theater is open at limited capacity.
Like the Paradise Center, opening LTO at 50% capacity would make social distancing difficult due to its size. There will be 80 seats open for each performance with every other row blocked off and social distancing between groups and individuals. All patrons must wear masks.
Because LTO rents its space from the city of Owatonna, it was able to open earlier than many theaters. The last show at LTO was "Clue: On Stage" in February.
"The last show we also had an online viewing option, and that really helps with a lot of our older patrons in the building," Westergaard said. "Now with a lot of our older patrons being vaccinated, I'm interested to see the turnout for the next show."