From the Sands of Time in the early 1970s in St. Peter to the Mushroom Mountain Band in the 1980s in Denver to Bob's Band in the 2010s in Washington state, one might think that Bob Theis has seen it all in music. But amid the COVID-19 pandemic in 2020, he's finding a new joy in his musical endeavors.
Theis, who has probably played thousands of gigs in about 50 years of music, has been playing a new kind of gig since the spring: virtual. On most Sundays (or sometimes Saturdays), Theis sets up shop outdoors, usually just outside his home in Washington, and he starts playing for an audience of hundreds (sometimes thousands) of Facebook viewers.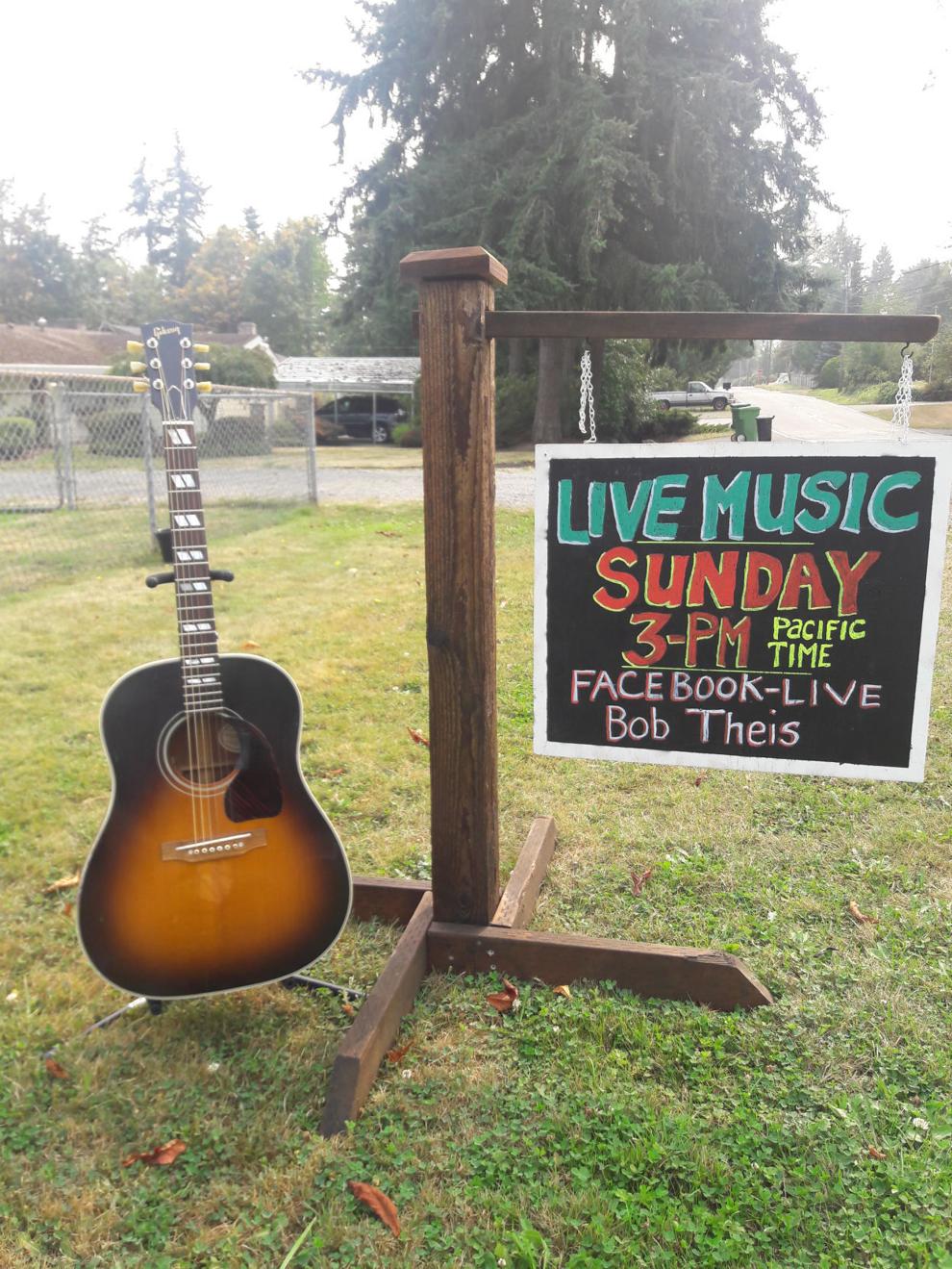 "It's a real satisfying feeling to be able to bring people together," he said of the online shows. "Even just seeing them say 'Hi' to each other in the comments. It's just the bringing people together, more than anything, getting them away from the reality of this pandemic and the political chaos."
It's making other people happy, too.
"He has lifted my spirit during this time, and I am sure he has done the same to so many people," said Vickie Conlin, a Mankato resident who has known Theis for 25 years. He has a great following during these concerts."
Impromptu sets are no challenge for Theis, who grew up in St. Peter, graduating high school in 1970, and starting a few bands in town before he left. He's played gigs his entire adult life, including solo and in numerous different bands.
"It hasn't ever been my main occupation," said Theis. "What I get out of it is people just seem to really, really like it. I play for tips most of the time, and they're very generous with it. I just feel really good about being able to be accepted in people's lives; that I can bring that type of happiness to them."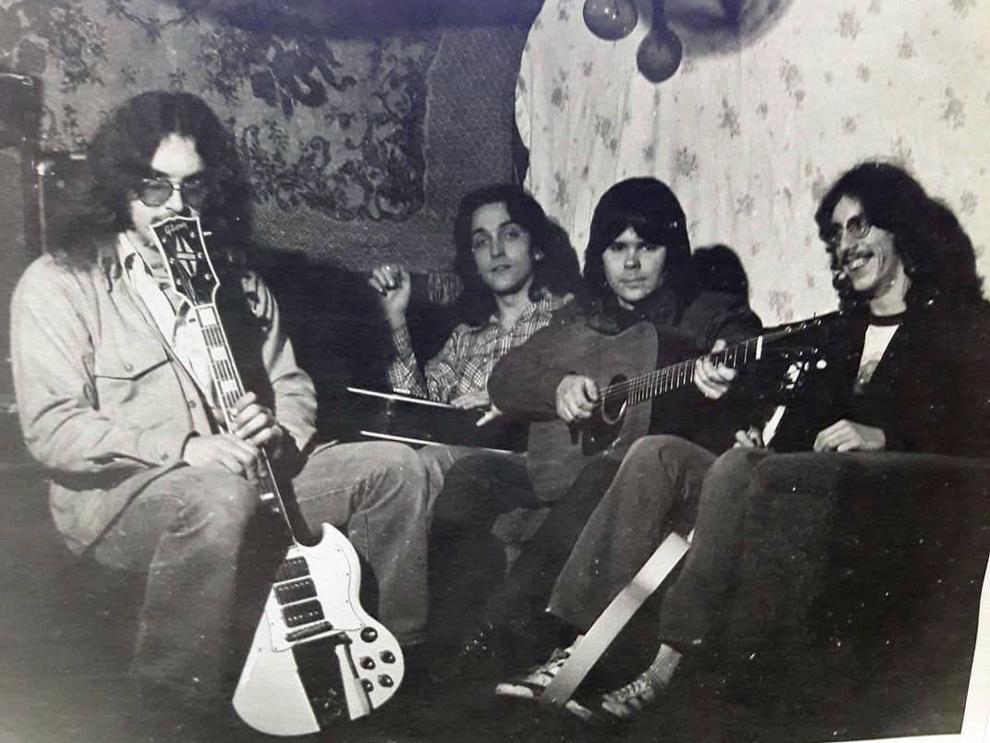 Theis' first bands were in high school, playing at St. Peter area dances. The most notable band, formed with his brother Dan, a friend and a neighbor, was called Sands of Time. He and his brother had developed the musical itch from their mother.
"I've loved music since my mom used to have the radio going all the time when I was kid," Theis said. "And of course then I saw Elvis on the TV and then the Beatles, and I thought, 'I can do something like this.'"
After high school, Theis was all over the place, hopping the rails to pick apples in Washington state and working a year in Tuscon, Arizona. But he was in St. Peter for much of that period, and he started a couple bands. in 1973, he joined a friend's band called Stone Face. He then started his own band with another guitar player in town in 1975, which lasted until 1977; that one was called Snapper.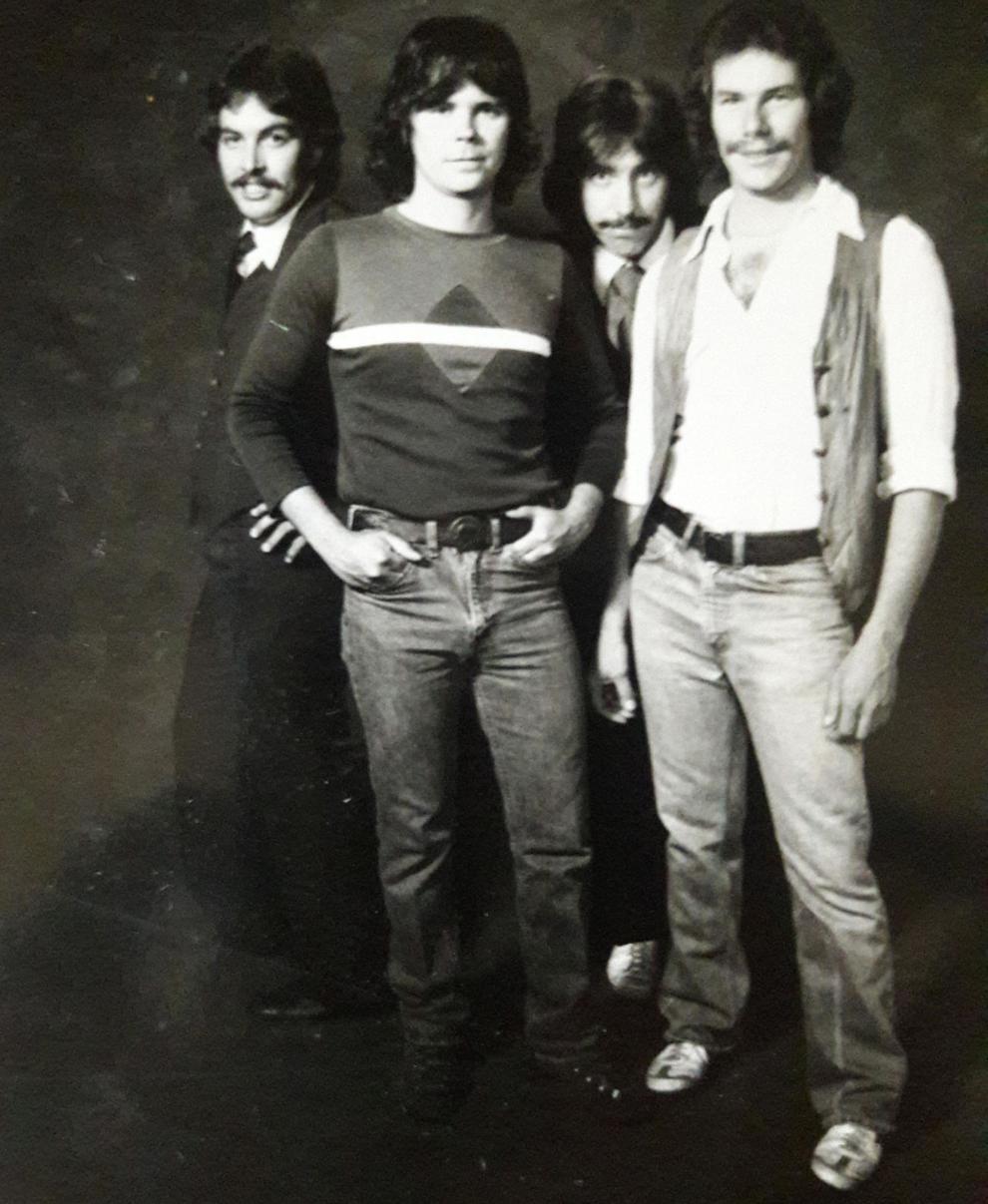 "We did a lot of playing around Mankato and St. Peter," Theis said.
In 1977, Theis went to a concert with his brother in Denver with bands like Lynyrd Skynyrd, The Outlaws, The Marshall Tucker Band and a number of others. They loved the experience, and seeing that Denver had a booming job market where they could get construction and carpentry jobs, they chose to stay there.
"We went to work for about $4 per hour," Theis said.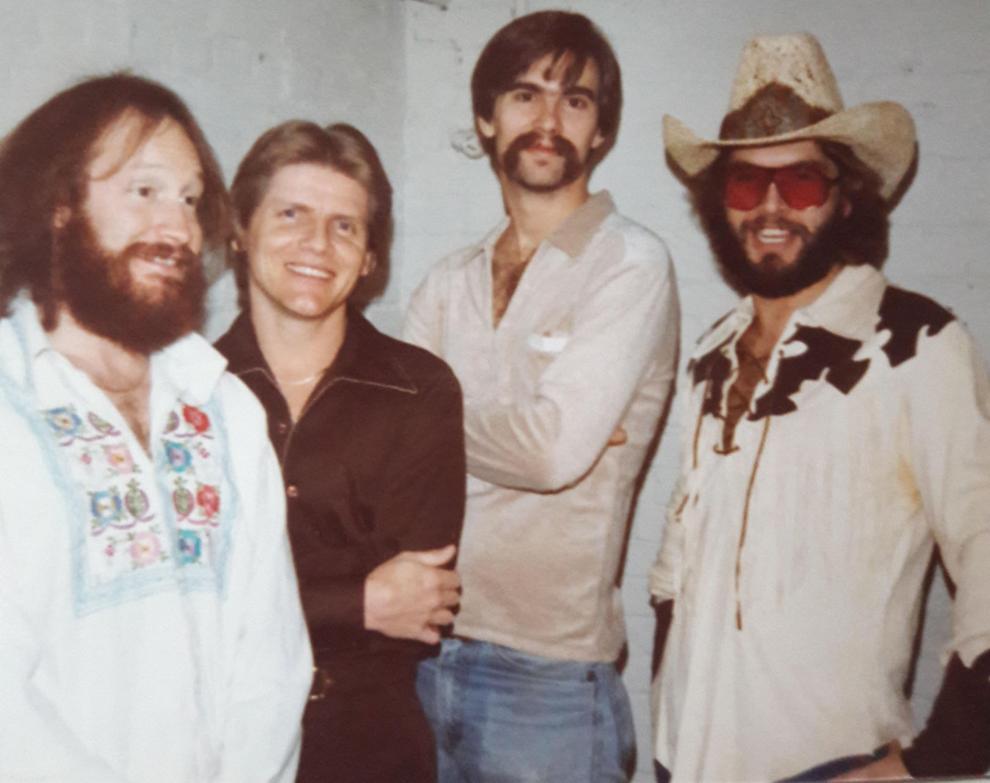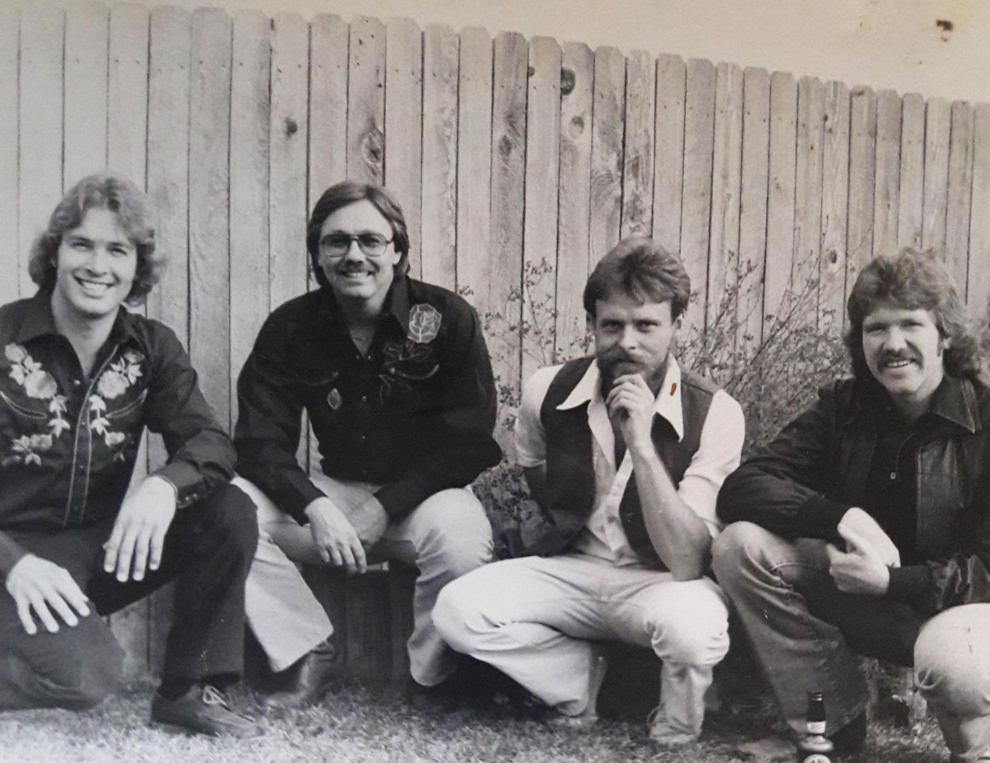 By 1978, Theis had joined a local band called Last Train. They played small clubs around Denver for about a year. Then in 1980, Theis and one of the other Last Train guitar players started their own band, The Fever, which did mostly rock and roll. Not long after, Theis started Mushroom Mountain Band. They played in the mountains and all over Denver for a good six years.
By the late 1980s, though, he had moved to Washington state with his new wife and their daughter. They went on to have two more kids together. Theis took a job for Boeing. For the next couple decades, as he was raising a family and working, music was more of a hobby than any kind of professional work.
"I kind of got out of the music business when I had kids," he said. "I should've done what I'm doing now, playing retirement centers and things like that. But I was out of music until my younger daughter and my two boys were moved on."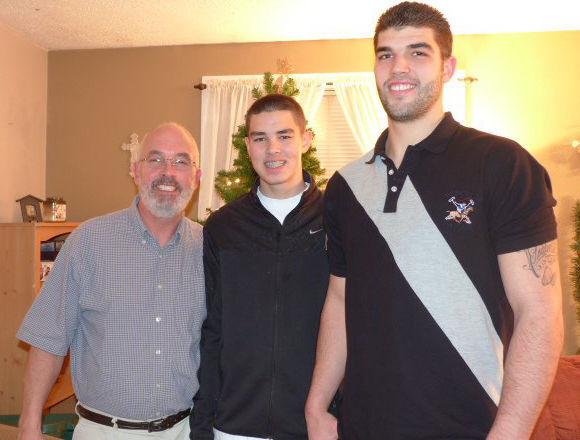 Theis and his wife separated when the kids were older, and suddenly Theis was left with an empty home and a lot more free time. It was around 2013 when he joined with an old music friend, Harold Christensen, to form the Bob and Harold band. And suddenly he was back in music again.
"We just started playing places, and people received it quite well," Theis said. "He learned to play a peddle drum, and I plugged in my acoustic into an amp, and it was going over really well. We had a little truck with our band name on it, and we would play at a pizza place every Tuesday night. Eventually, we got invited to play at retirement homes, and they just kept asking us to come.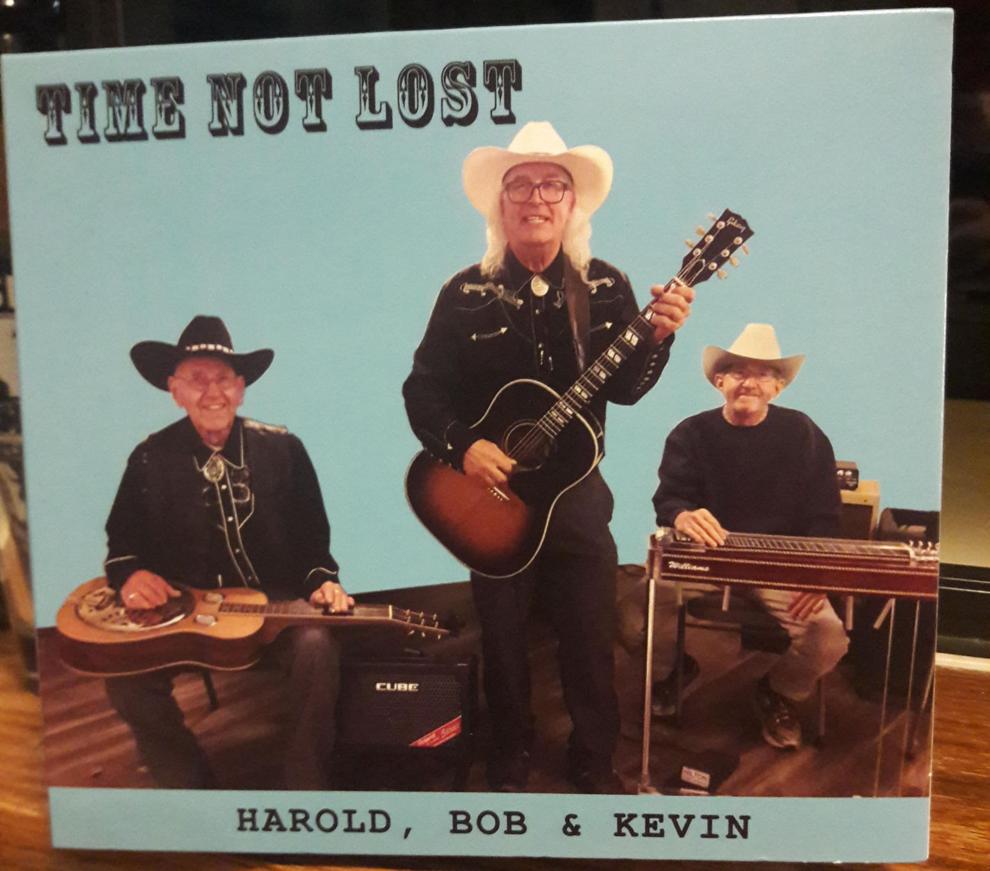 Harold started having health problems a few years ago, and so Bob started doing some shows alone and with a new friend Kevin Ingbretson. Harold's health improved, and all three would do shows together, too. In the end, they just started calling it Bob's Band, since he was the consistent factor.
The three even recorded a CD, thanks to a generous fan with a recording studio, called "Time Not Lost" that Theis has been sending out for free.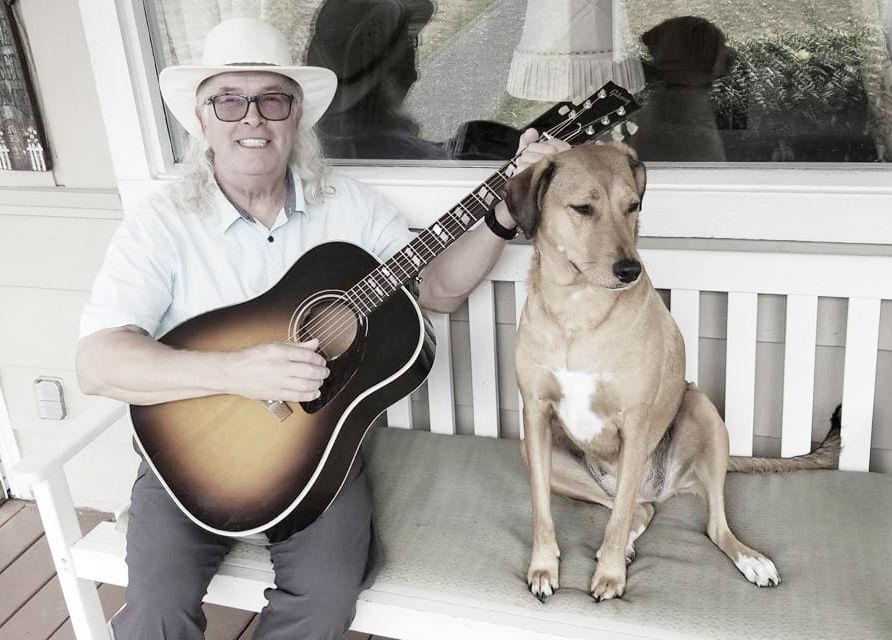 Playing at retirement centers and nursing homes helped reinvigorate a love for music in Theis. He recalled one instance in which a retirement center resident, named Louise, insisted after a show that Theis would play "Walk Across Texas" at her memorial service. A year later, Theis got a call, informing him that Louise had died, and she had instructed her daughter to have Theis play at a memorial service.
"That was really special," Theis said.
For the past five years, Theis had returned to St. Peter annually to play at Hobber's Bar and Grill, which is now closed, ahead of Rockbend. He was greeted each year with an excited audience of family, friends and beyond.
"The first year, it went over so big, (the bar owner) said 'Let's do it again next year,'" Theis said. "I played on Thursday, as kind of a kickoff for Rockbend. The place was really hopping. People like something to do, somewhere they know their friends are going to be. It's not just about the music; it's a place to gather. That's kind of what I like to create. I'm really never good. It's just about giving music to people that they can relate to."
The first widely reported outbreak of COVID-19 in the United States was in Washington state, and one of the hardest hit facilities was Kirkland Lifecare Center, where Theis had just performed a show only days before. Reality set in quickly that he wouldn't be able to do his normal shows for quite some time.
"The world began to change at that point," Theis said.
Over time, he's found new ways to play live, including outside of windows at some of the retirement communities. But it's the internet where Theis has found his most success. At the end of March, he started trying out the live Facebook feed, playing setlists, and he realized quickly that people were listening.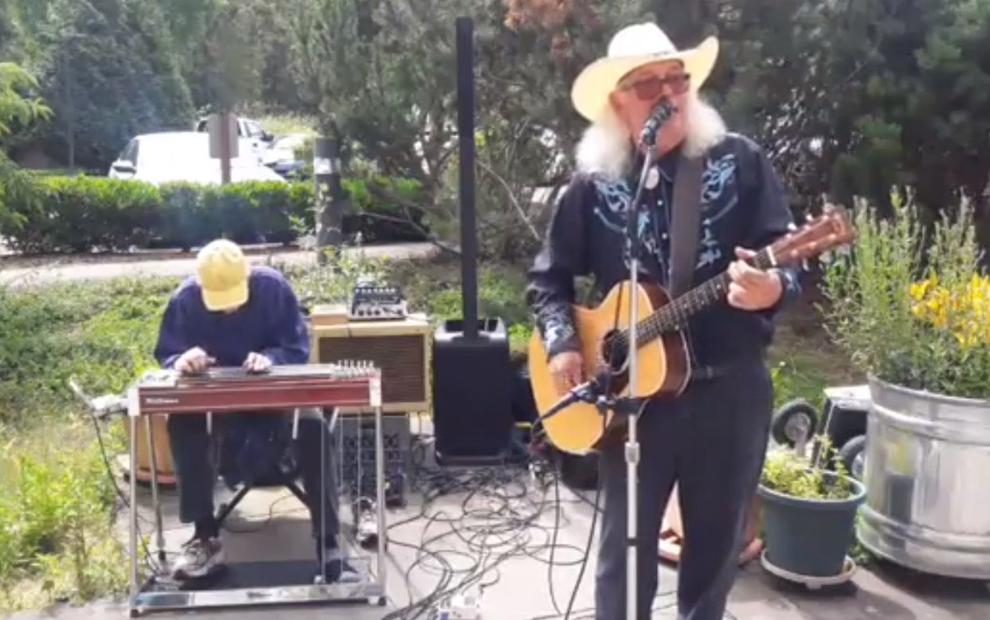 Since that time, he's done well over 30 virtual shows on his Facebook page — Bob Theis — and he continues to do them weekly.
"There were so many people watching, and it's on public, so people were sharing it, and it was reaching way out," he said. "And I thought, 'This is really fun; I've got such a response; I couldn't believe how much people were appreciating it.'"
Friend Conlon shed some light on what makes the shows so attractive to the online audience.
"He has such a wonderful attitude, spirit, and love of life," she said. "It's just a blessing and uplifting couple of hours while he plays. I think we all need an uplifting moment in our lives, and Bob does this out of the goodness of his heart."
For Theis, music, in general, has always been a crucial part of life. And he's glad now that others can use his music as an escape.
"It takes people back to a different time and lets them get out of this world we're in right now," he said.