Search / 40 results found Showing: 1-10 of 40
Heidi Klum has revealed that she won't host a Halloween party again in 2021 due to the continuing COVID-19 pandemic.
With the help of a $3,300 grant from the Waseca Area Foundation, the Waseca Art Center is posting three 22-foot-wide billboards offering a gre…
The world is filled with possibilities. Once the artist's creative mind is activated, there are so many works one wants to make. There are so …
Owen Wilson has been cast in 'Paint', an indie film directed by Brit McAdams.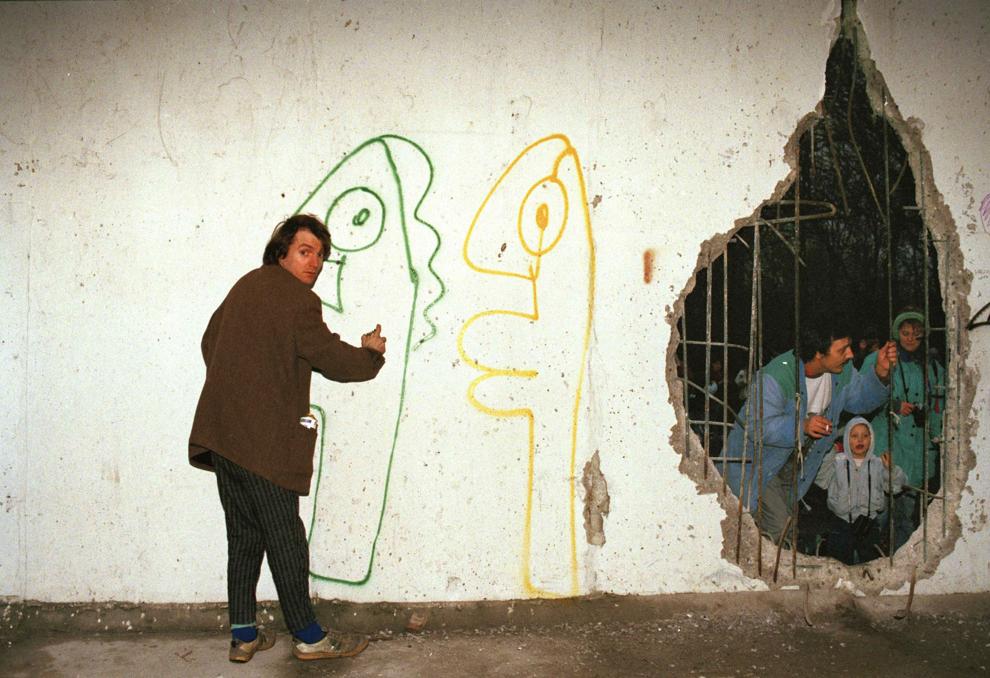 Today in History - Jan. 13
Thierry Noir of West Berlin sprays graffiti on the Berlin Wall in East Berlin near the Brandenburg Gate, Jan. 13, 1990. Before he could finish…
MEDFORD — More than two-and-a-half dozen people gathered at the Medford Municipal Liquor Store for the first Brushes & Booze event Saturda…
BLOOMING PRAIRIE — In the center of the finished painting was a dragonfly.
ELLENDALE — Years of quilting can be seen on the buildings outside of Renee Holmes' home on the outskirts of Ellendale.
Janesville-Waldorf-Pemberton fifth-grader Claire Adams drowned her paintbrush in purple paint then carefully slid the tip around the edge of h…
Prairie Ridge Golf Course sign hasn't been updated for over 20 years, but thanks to a 16-year-old Janesville resident a brand new sign is welc…