What better way to start off our "Minnesota Issue" than with a suggestion of the most important things to see and do in Southern Minnesota?
It's amazing how quickly the term "Bucket List" has entered the public lexicon. Most of us first heard it in 2007 upon the release of the movie starring Jack Nicholson and Morgan Freeman. They played two men, both dying of cancer, who set of on an adventure to see as much of the world as they can before they "kick the bucket."
While few actually saw the movie, the concept has stuck and now it seems like bucket lists are everywhere. One could make the case, in fact, that a SoMinn Bucket List is long overdue.
So, when the crack staff of SouthernMinn Scene convened to discuss just what should be on that list, there was no shortage of ideas and plenty of debate. The list became so long, in fact, that it was split into two lists: one for things appropriate to do in the warmer months and one for things in the colder months. Therefore, we present to you the SoMinn Bucket List, Summer Edition. You'll see the winter edition when the time is right.
So, please take a look at this list and tell us what you think. What did we miss? What doesn't belong on the list? We're always open to suggestions, and this list is not a static thing. It will always be open to addition and revision. We do hope you'll find a couple of things to add to your own list…
Attend the Mid West Music Fest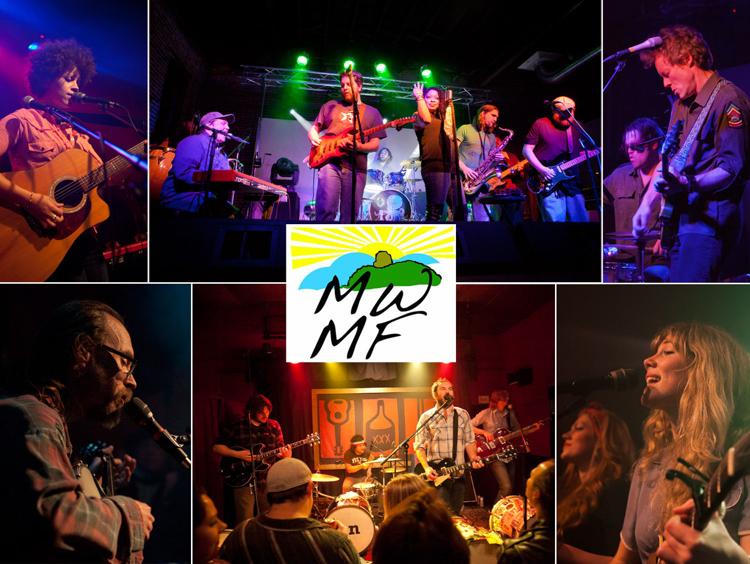 Southern Minnesota is blessed to not only have an overabundance of great musicians in the area, but we also are home to a few visionary people who understand how to bring those performers together and showcase their talent. Sam Brown and Parker Forsell are two of those guys.
Founded by Brown and expertly run by Forsell, the Mid West Music Fest is a three day event at the end of April featuring more than 100 performers on ten separate stages spread out over the city of Winona. It's an ambitious undertaking to say the least, but after six successful years we think it's safe to say that these guys know what they're doing.
The maddening part of MWMF is that it's impossible to see every show. Attendees frequently find themselves having to choose between seeing someone like Pieta Brown at the Masonic Temple, Kevin Bowe and the Okemah Profits at Ed's (no name) Bar, and Dessa at Broken World Records. But that's the beauty of the fest, as well. There is no other time or place where you'll find so much concentrated local and regional talent in one place. Go check this out before it becomes the next South By Southwest.
Go watch a Town Ball Baseball Game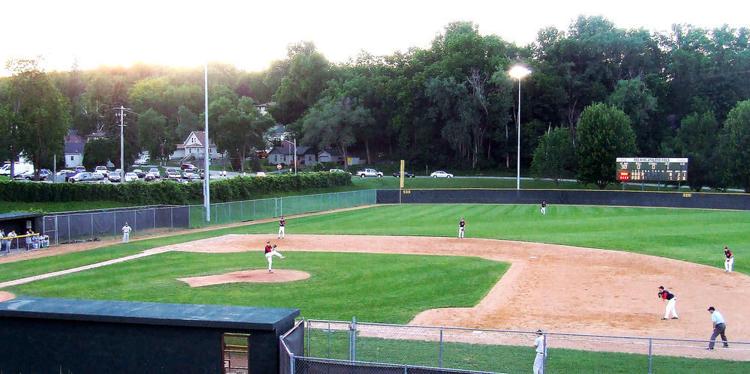 There is a long, deep tradition of town ball in our state, but particularly in Southern Minnesota. There are ballparks with some sort of organized team everywhere. Little towns like Miesville and Randolph have long supported – even beloved – teams that regularly matchup with the bigger teams from Mankato, Rochester and even the Twin Cities, and walk away with a win.
Tiny little Dundas has an incredible winning tradition, as do the St. James Express, the Zumbrota Tigers and the Wells Wildcats. If you want to experience real baseball being played for the sake of the game itself, there is ample opportunity all around to go see what that's like.
The level of competition is far higher than you might expect, and the local fanbases really love their teams, and they aren't shy about letting them know. It's a beautiful SoMinn tradition that everyone should experience.
Have a drink on the patio at Northfield's Contented Cow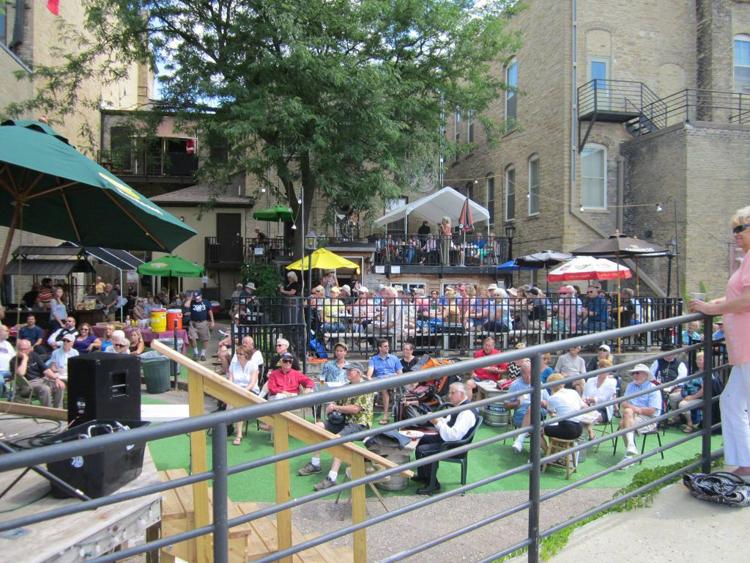 The address of Northfield's Contented Cow pub may put it on Division Street, but it's really located on the Cannon River. On a glorious summer evening, the Cow's back patio is the finest 1500 square feet in Rice County, and probably in all of SoMinn.
Featuring a fantastic selection of craft beers, a surprisingly good wine selection and a much beloved and overworked popcorn machine, the Cow is more a common house than it is a bar. Owner Norman Butler goes out of his way to make sure that all are welcome in his establishment, from thirsty travelers to local regulars, to families, and even the occasional dog. There is never a cover charge, even though you'll find some fantastic performers playing on that legendary outdoor stage, framed by the north-flowing river. Go to the bar, order a Surly Furious from any member of the amazing staff and go find a seat on the patio (or up on the deck if you're a smoker), and listen to someone like Jon Manners or Carey Langer perform. You'll be hard pressed to find a more satisfying experience.
Ride the Red Jacket Trail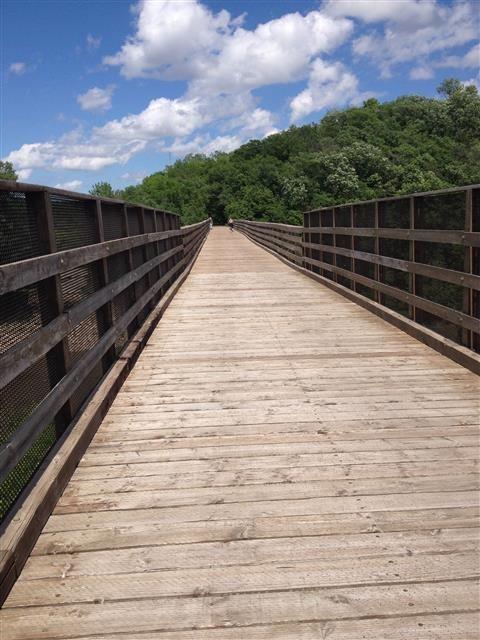 If Minnesota is known for one thing across the country that has nothing to do with snow and ice, it's the fact that we are the most bicycle friendly state in the country (in your face, Oregon!). One cannot throw a rock without hitting a bicyclist (some driving their cars have been known to try), and there are hundreds of miles of trails running all over the state, but seasoned riders know the best trail in SoMinn is the Red Jacket Trail.
Running 13 miles from North Mankato to Rapidan, the Red Jacket Trail offers some of the best views of the Minnesota River via three converted railroad bridges. The trail isn't especially challenging and is a great way for the whole family to get out and enjoy Minnesota's unofficial favorite pastime.
Eat at Barney's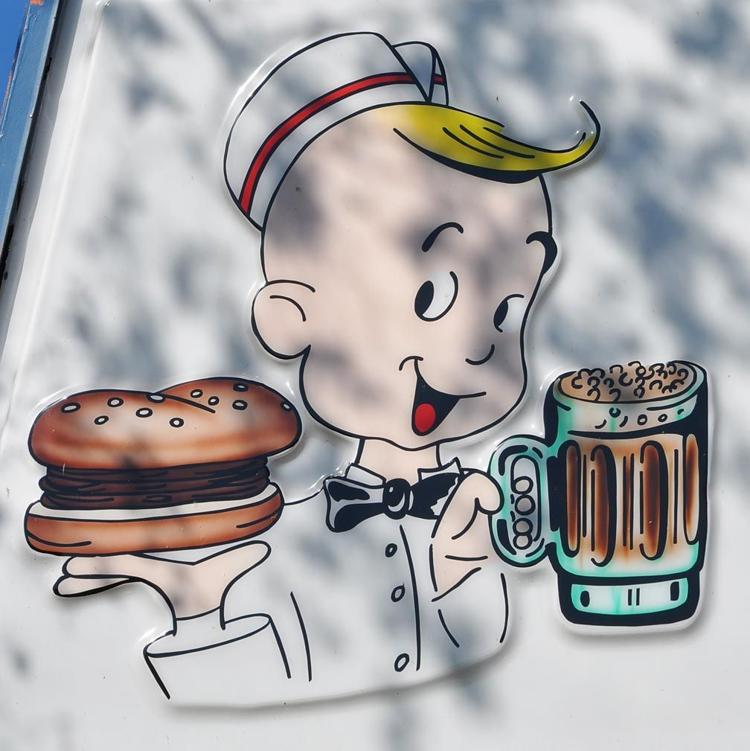 The most American of all American meals is a hamburger and fries eaten in a car, using a lot of napkins in a futile attempt to keep that glorious burger grease from dripping onto your pants (or like some of us, that one spot at the top of your belly). Alas, the Great American Drive-In Restaurant has been on the endangered species list for many, many years, and that is just one of the reasons Barney's Drive-In in Waseca is on this list.
Other reasons include (in no particular order): the Cadillac table, that root beer, Tater tots, Onion Rings and Cheese Curds are all on the menu, The "Big" Barny Burger, great view of Clear Lake, sit in your car, inside or one of the picnic tables outside, the ice cream, the coney dogs, and because Barney's is a SoMinn institution and a vital part of the American Experience.
Take a guided kayak tour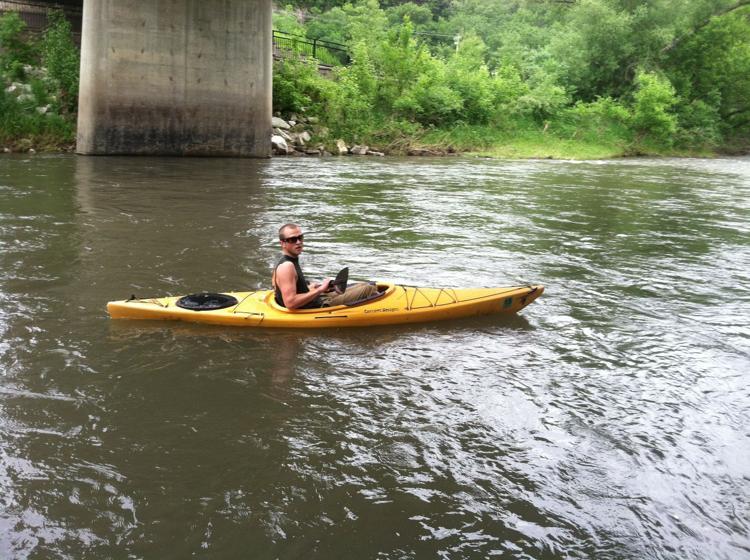 I'm going to paraphrase, because some of you probably know this guy. A friend of mine just posted on Facebook that he finally took his first kayaking trip up the local river, and then essentially called himself a dummy for waiting nearly 50 years before taking the trip.
Friends, please take this as a cautionary tale.
In Southern Minnesota, we have the Bent River, the Root River, the Zumbro River, the Cannon River, the Whitewater River, not to mention that really big one on the east side of the state. And then there are the lake chains. The opportunities to get out and enjoy the water on a kayak, a canoe, or even an inner tube are endless.
Don't wait. Look up one of the dozens of outfitters and go take a ride. Then find another river and do it again.
Do the Lanesboro Thing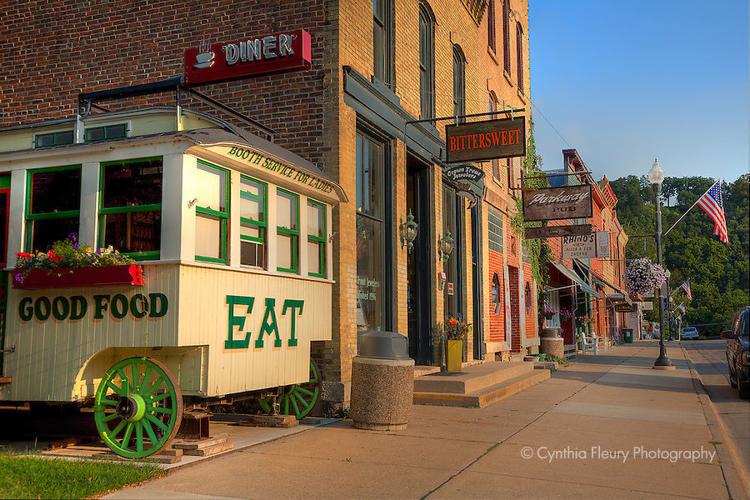 Hey, when the Smithsonian Institute recommends you do something, you should listen. Lanesboro, Minnesota, is a tiny community located on the Root River about 30 miles south of Rochester. The population is 754, and judging from the amount of artistic energy and fit, active people running around, every one of them is either an artist or an avid outdoor adventurer. Many are probably both. Last year, the Smithsonian picked Lanesboro as one of the ten small towns in America that should be visited. They will receive no argument here.
Officially, Lanesboro is the Bed and Breakfast Capital of Minnesota and the Rhubarb Capital of Minnesota. It is most certainly not hard to find a B&B in this town. It's also the home of the Commonweal Theater, a nationally respected little-engine-that-could company that consistently offers productions of the highest quality. Lanesboro Arts is among the most active arts centers in the state, featuring a gallery always stocked with amazing work. The downtown business area is full of artisan shops. Visitors can hop on an inner tube or rent a kayak to take a trip down the Root River. There's a little something for everybody here.
We always hear about the amazing quality of life in Minnesota, and for good reason. While we certainly all have things about this state that we enjoy, it seems like Lanesboro has an incredibly high concentration of all the great things that make Minnesota great. Listen to the Smithsonian, and visit this perfect little town.
Hike the River Bluffs around Winona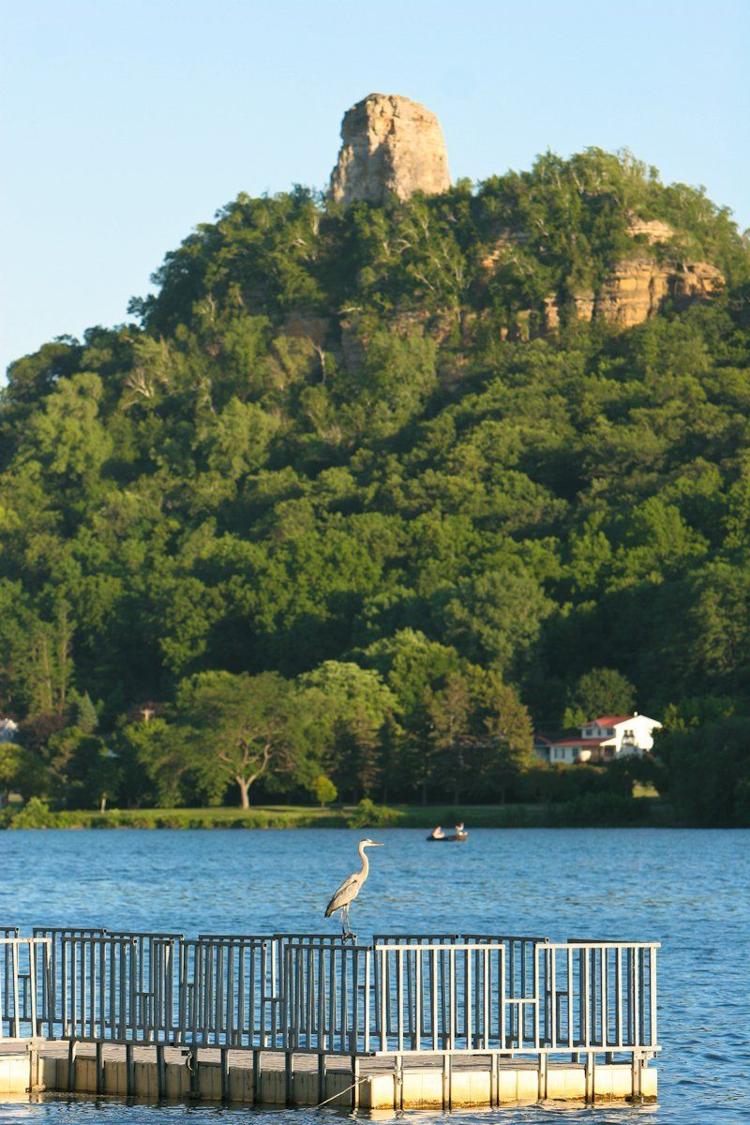 I think we can all agree that, as beautiful as Southern Minnesota is, the prettiest part of the state is in the southeast corner. For approximately 10,000 years, the Mississippi River has cut through the limestoned soil around Winona, creating some of the most spectacular scenery anywhere in the Midwest. Long ago state and city leaders decided to set plenty of riverside land aside in order to preserve, protect and enjoy one of the great treasures Minnesota has to offer. From John A. Latsch State Park to Holzinger Lodge Trail to Garvin Heights Park to Sugar Loaf Bluff there are hiking trails everywhere. Every Minnesotan should stand atop one and survey the beauty and power of that incredible river.
Spend a Thursday on First & 3rd in Rochester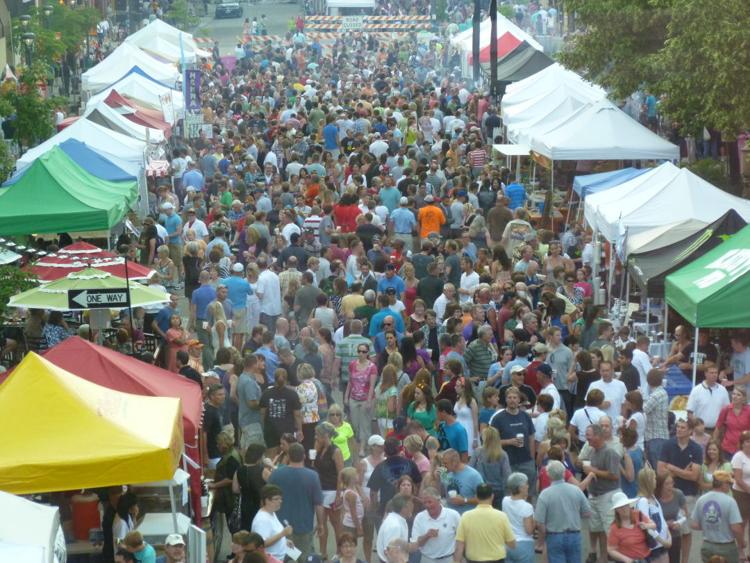 Part art fair, part Crazy Days sidewalk sale, part outdoor food court and part music festival, Thursdays on First is always a fun, fascinating event. Visitors can walk up and down First Street and visit vendors like The Soap Bar, Tilly Air Plants, Henna Carnival, Ryanstones Glass Jewelry and Nordic Bohemian. Turning the corner onto the 3rd Ave Peace Plaza will bring them to Bhavana Organics and Peacock Tale Scarves, Copper Elements, and Wyrd Sisters. The vendors and artisans lining the streets come from Bloomington, Kasson, Montgomery, Stewartville, Mankato and all over the region.
Among the booths, visitors will also find Newt's Burgers, Carol's Corn, Dooley's Pub and Salad Brother's Café. Music can be found on two different stages during the lunchtime rush and again at 5 and 7 p.m.
Yep, it's a good old-fashioned street party with a ton of cool stuff to see and buy. The coolest part is this thing happens every Thursday, all summer long. If you've been to Thursdays on First, you love it. If you haven't, you will. Either way, don't miss it.
Check out Winona's Great River Shakespeare Festival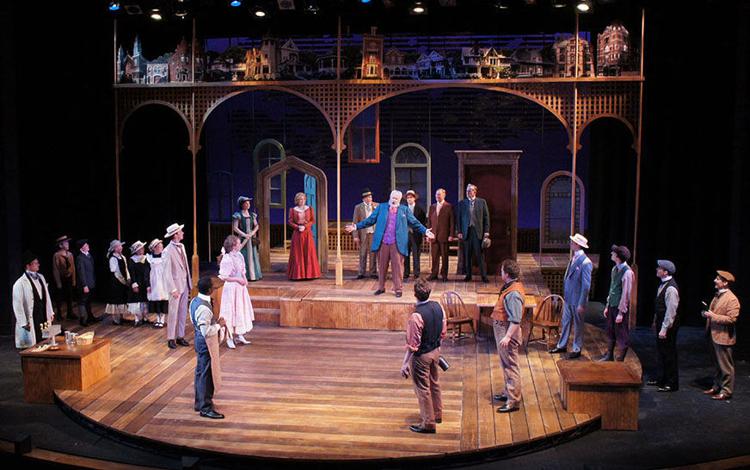 Let's not get on our high horse, because that is not what this list is about, but I just have to say this: if you don't like Shakespeare because you don't get it and you think it's boring, and you're over the age of 15, then you're just not trying hard enough. Five hundred years after The Bard wrote his last couplet, his words still carry enough wisdom, humor and compassion to put any Hollywood script to shame.
Don't be afraid of Shakespeare, embrace him. Let the good folks of the Great River Shakespeare company help, because they have it figured out. The Great River Shakespeare Festival is the gem of the Southern Minnesota summer theater season. Each year, from the last week of June through the end of July, they offer two of his works, plus an additional, generally more contemporary, production.  This year, they bring us Romeo and Juliet, Much Ado About Nothing, and Tennessee Williams The Glass Menagerie.
We can't recommend this company strong enough. Put it on your bucket list, and go this summer.
Celebrate an Old Fashioned Fourth of July in St. Peter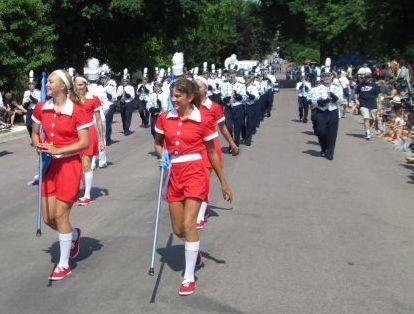 Call it quaint. Call it a snapshot of a bygone era. Call it civic pride. However you want to look at it, there's something really heartwarming about the Old Fashioned Fourth of July Celebration in St. Peter.
Seriously, it's pretty great. The Fourth of July Parade starts at 10 a.m. and marches down a Washington Avenue that is packed with people shoulder-to-shoulder, three or four deep. The parade is followed by the picnic in Minnesota Square Park, complete with food vendors, live music, family activities and, of course, a hot dog eating contest.
Somewhere around mid-afternoon, once the picnic has wound up, we assume everybody goes home to take a nap, and then turns back out at 10 p.m. for a predictably spectacular fireworks display.
Yes, it may be the way the Cleavers and the Brady's used to celebrate the Fourth, but by no means is that a bad thing. In an age where technology seems to make things spin ever faster, a day like this in a town like St. Peter is absolutely invaluable.
Visit Vikings Training Camp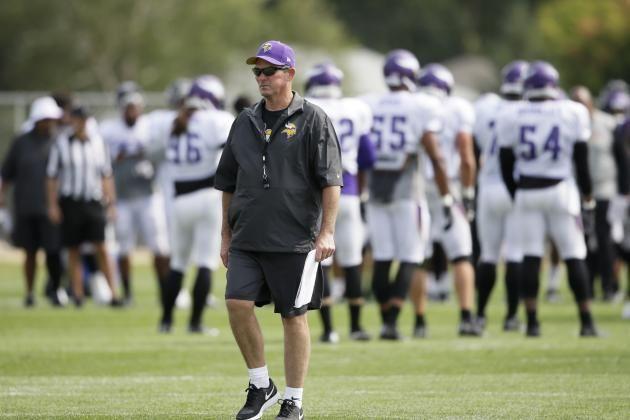 As much as we love baseball here at the plush and secret headquarters of SouthernMinn Scene, we'll acknowledge that football rules the state when it comes to favorite sports. Depending on who you are, the Minnesota Vikings are anywhere from a curiosity to a religion. The degree to which you pay attention to the team may differ from person to person, but there is not a citizen of the state who doesn't at least give them a cursory look. Most do far more than that.
(Unless you're a Green Bay Packers fan, in which case I want you to know that we think terrible thoughts about your team.)
They hold training camp at Minnesota State University in Mankato beginning in late July running through mid-August, and this is the time for the tried and true to bond with their purple heroes. Practices are open and free to the public most days, accompanied by autograph sessions, clinics for kids and special events like fireworks and a Fan Appreciation Day.
Whether you're ten or 82, if you love the Minnesota Vikings, or if you want to, then this is the place for you.
Experience the beautiful excess of the Mankato Ribfest

Summer just isn't summer without putting something wonderful to eat on the grill and making it even more wonderful. Hot dogs and hamburgers and bratwurst and corn on the cob and asparagus and pretty much everything else are all better on the grill, but it's just a simple fact that nothing tops barbecued ribs on a beautiful summer day. There is any number of areas far south of our fair state that will claim to be the home of barbecue, and that's great. But, I defy anyone to tell me that we don't know how to do it up right in the Northland.
From the middle of June through the middle of August, we have rib festivals dotting the landscape like lakes; they're everywhere. But if we had to choose just one to attend, it would be the annual Mankato Ribfest at Riverfront Park.  Not only will you find dozens and dozens of the finest barbecue vendors that the Midwest has to offer, but you'll also get to hear some pretty incredible music. For 2015, the bill includes Clay Walker, the Suburbs, Smash Mouth, The Chris Hawkey Band and a TBA headliner sure to make a lot of people smile when they are announced.
Ribfest is probably the best part of the year, and everyone should indulge at least once.
Have a burger at King's Place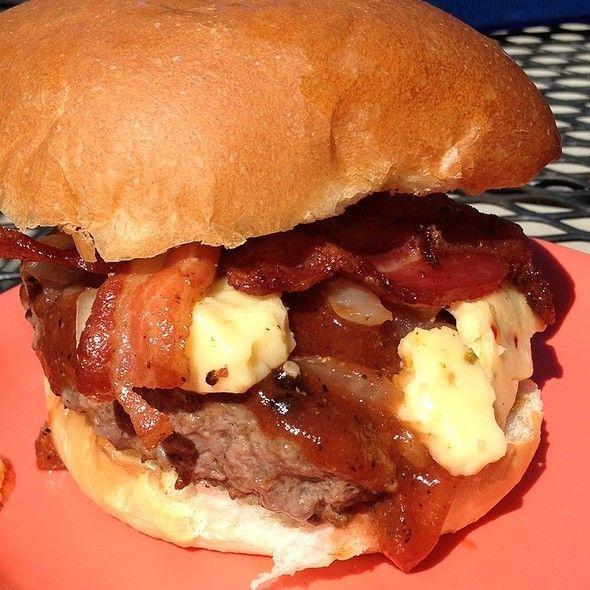 For such a small town, there are a lot of truly remarkable things happening in Miesville, Minnesota, population 125. The thing that cannot be missed by anybody, though, is the SoMinn burger palace known as Kings Place. There are very few "must visit" restaurants in Southern Minnesota. For burger enthusiasts, King's stands atop that very short list.
With more than 50 burgers on the menu, it may take a while to choose the right one.  Yes, you can get your classic lettuce, tomato, onion, American cheese cheeseburger if you want to be boring. But why not try one with a fried egg on it? Or peanut butter?  Or pineapple?  Or sprouts? Each burger is made to order, using a unique method involving some sort of grill cover, where we assume all the wonderfulness comes from. Also, be sure to try the amazingly underrated waffle fries.
Catch the Steele County Free Fair in Owatonna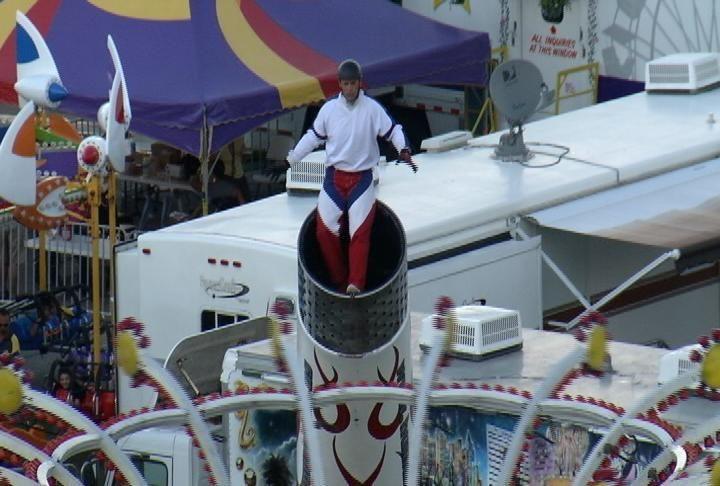 County fairs are a right of summer in southern Minnesota and the biggest of 'em all is the Steele County Free Fair, which runs August 18-23.
You'll find over 200 outdoor vendors including 100 food stands, over 7,000 free exhibits including 2000 animals, and 300 indoor commercial exhibits. The Gold Star Midway brings over 40 thrilling rides, plus David Smith Jr., Human Cannonball, will be shot over a midway ride twice daily at 5:30 and 8:30 p.m.
There are eight great grandstand shows, four free entertainment stages for fairgoers enjoyment. Really, if you only attend one county fair this year, the Steele County Free Fair in Owatonna is the one you should pick. It's "Food, Fun and Screams" in 2015.
Hit up the State Parks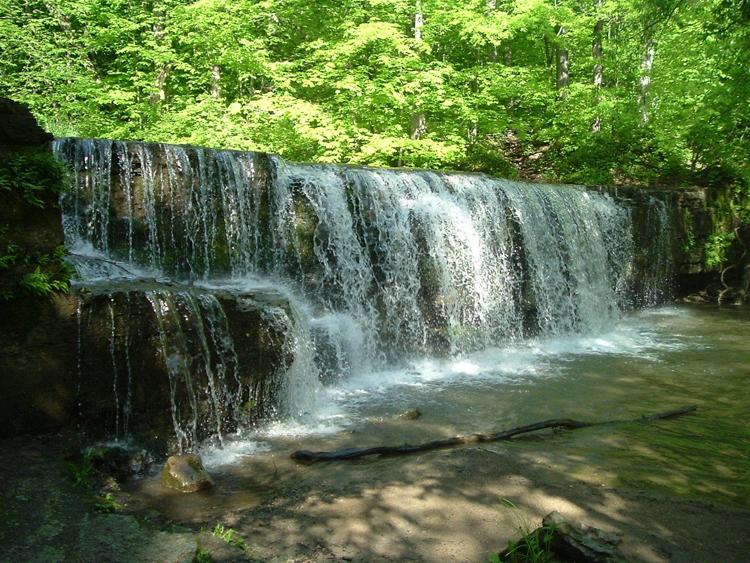 No Minnesota Bucket List is complete without mentioning the consistently amazing state park system. Let's be clear, all the Minnesota State parks are pretty awesome, but we've chosen to single out three of them.
Myre Big-Island State Park just outside of Albert Lea is huge. It sits on 1,578 acres, including the 117 acre Big Island. The heavily wooded island has been largely protected from forest fires due to its location, so it serves as a gorgeous example of old growth forest. Also, the glacial esker is really cool. Aside from hosting the lion's share of the Sakatah Singing Hills Bike Trail, Sakatah State Park is home to Sakatah Lake, one of the finest areas for canoeing anywhere. It's also a fantastic fishing hole, but please don't tell anybody. Big Woods State Park is famous for its wildflowers in the spring, the sublime Hidden Falls, and being one of the last remaining, well preserved extended sections of the Big Woods that Laura Ingalls Wilder made famous.
These parks are a part of the Minnesota heritage. Every true Minnesotan should see them.
Watch a Bank Raid Re-enactment during Northfield's Defeat of Jesse James Days
On September 7, 1876 the James-Younger Gang attempted to rob the First National Bank of Northfield, only to be denied by heroic bank employee Joseph Lee Heywood and then either killed, captured or chased off by the people of Northfield, alarmed by J.S. Allen's now legendary-among-Northfielders call "Get your guns boys! They're robbing the bank!" The failed robbery was the end of Jesse James' fabled career; with his gang decimated, the outlaw never attempted another robbery.
Every year now, on the first weekend after Labor Day, Northfield celebrates their history with eight re-enactments of the attempted robbery. The people who do this have it down to a science, as does narrator Tim Freeland, who expertly and dramatically explains to the gathered crowd exactly what they're about to see. It's a wonderful little slice of old west theater that you cannot find anywhere else in the world.
Spend a couple days at the Rock Bend Folk Festival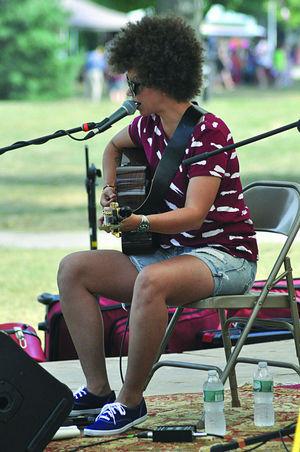 Who says summer is over after Labor Day? You want to keep summer going? Spend the weekend after Labor Day in St. Peter, where for the 25th year in a row, Minnesota Square Park will host the Rock bend Folk Festival.
Rock Bend offers two stages and more than 20 bands over two days. Yes, it's true, the word "folk" is in the festival's title, but that doesn't mean the festival is stocked with only folk music. During any given year, you'll hear folk, blues, R&B, rock, country and amazingly intricate combinations of all the above.
The organizers of Rock bend have an incredible ability to pick out certain performers that might not be familiar names yet, but will be in a year or two. Past performers include Trampled By Turtles, Chastity Brown, Sena Ehrhardt, Bill Isles, Willie Murphy, Boiled in Lead, The Cactus Blossoms and Sonny Knight and The Lakers. This year, the announced performers include Charlie Parr, The Belfast Cowboys, The Heritage Blues Orchestra, and perennial performers, St. Peter's own City Mouse and Friends.
There are a lot of great music festivals in and around Southern Minnesota every year, but most of them haven't lasted for twenty-five years. Rock Bend has, and you should go see why.
Attend the Mahkato Wacipi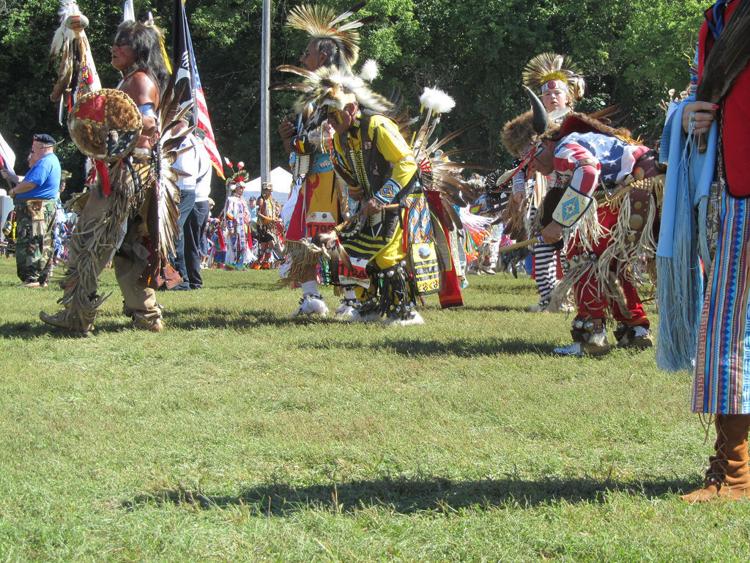 All good SoMinnesotans know about the Dakota Uprising of 1862, and the subsequent mass execution of 38 Dakota warriors. It's a tragic – some even call it shameful – part of our history. Whether you are a descendant of the European or of Native Americans or both, it's something that everyone should learn about and try to understand.
To that end, the Mdewakanton and non-Mdewakanton tribes gather every September at the Dakota Wokisuye Makoce (Land of Memories Park) for three days and hold a pow wow designed to remember their fallen warriors, educate any and all about the Dakota culture and history and celebrate our common ties.
Very rarely are we afforded the opportunity to witness Native American culture in full bloom. Not only can you watch the amazing drumming and dancing in full costume, but you'll have the opportunity to learn the meaning behind these ceremonies. Yes, it remembers a part of our history most would rather forget, but it's important that we never allow it to be forgotten.
Drive Highway 61 in mid-September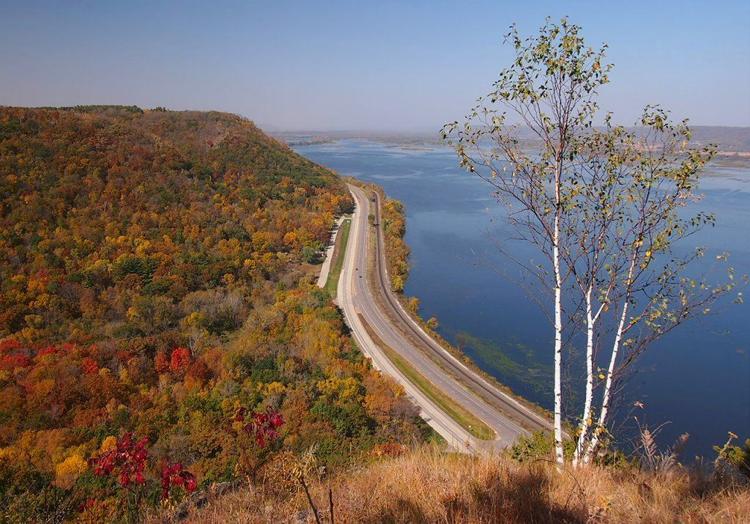 Before we get too deep into this, let's be clear: we're talking U.S. Highway 61 between Red Wing and Winona. This is not the Minnesota State Highway on the North Shore made famous by Bob Dylan.
But we're guessing that's only because Dylan never made this drive.
Start in Red Wing and head south or drive north out of Winona; it really doesn't matter. From mid-September into early October, this 60 mile stretch of asphalt will guide you through the Mississippi River Valley at the prettiest time of the year. From the winding foothills and valleys south of Red Wing to the majesty of Lake Pepin to the River Bluffs of Winona, you'll be treated to the bright blue early fall sky and the dancing colors as the leaves begin to turn, all while following the mighty Mississippi. Put the Gopher football game on the radio. It's a perfect day trip.
Attend Oktoberfest in New Ulm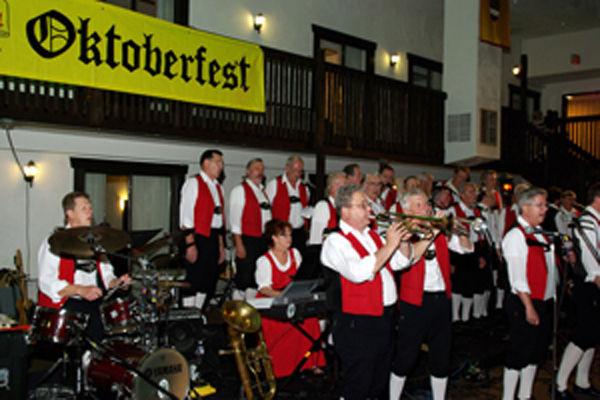 Yes, yes, we know. The majority of the residents in our fine region are of some sort of Norwegian/Swedish/possibly Danish heritage. But there are plenty of us around here who claim a solid German heritage, as well. So you Scandahoovians can have your lutefisk and lefse, your Syttenda Mai, and your St. Olaf Choir. I'll take Oktoberfest, please. And I'll spend it in the German capitol of Minnesota, New Ulm.
Every year during the first two weekends of October, New Ulm pulls out all the stops with music, dancing, parades and, of course, beer.  Visit the monument to Hermann the German, witness the playing of the 45 foot glockenspiel. Imbibe in the specialty brews concocted by the brew masters at the August Schell Brewery and then go try the Gewürztraminers and Rieslings at Morgan Creek Vineyard. It's the time of year when everyone is allowed to be German, even you fuddy-duddy old Norskies.  New Ulm is the place where you want to be.