The Owatonna Huskies spent plenty of time under the sun at Morehouse Park on Thursday, as they played back-to-back games in a doubleheader against Big 9 Conference and Section 1-4A rival Northfield.
The Huskies split the doubleheader after falling in a 12-6 conference game to start and ended with an 11-7 nonconference victory in the second game.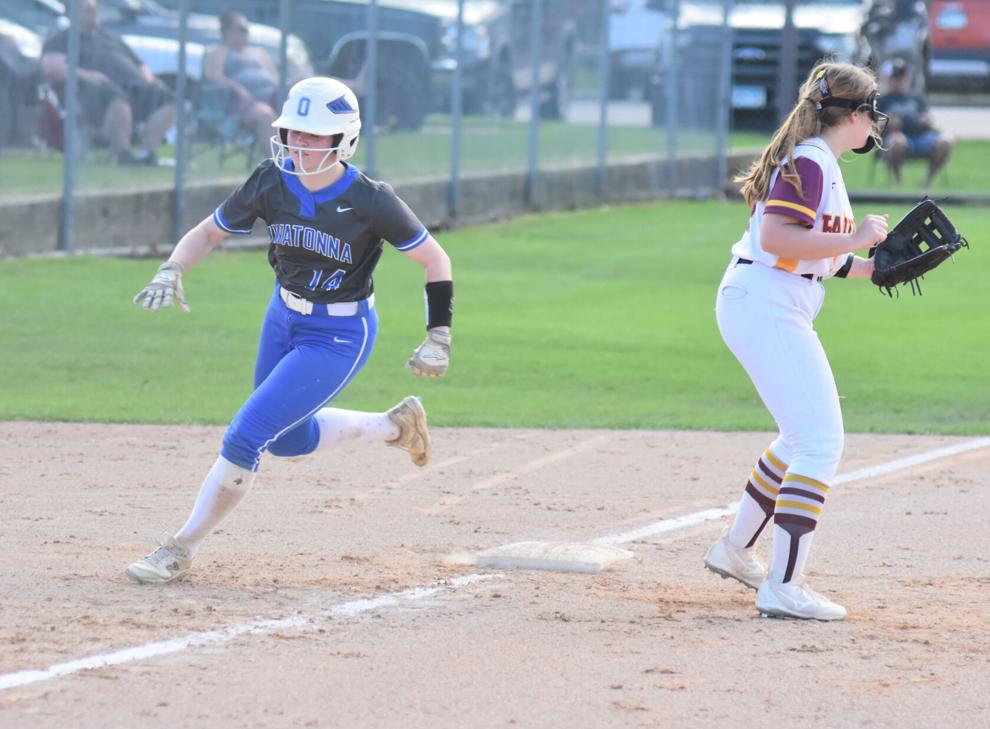 Game One: Northfield 12, Owatonna 6
Offense for the Huskies just couldn't keep up with the production that the Raiders were getting out of their batters, and it left a mark on the conference standings with the second game being played as nonconference.
Owatonna had a pair of two-run innings in the bottom of the first and fourth and a pair of one-run innings in the third and fifth. Northfield was able to take control with a five-run second inning, a three-run fifth and seventh inning and a one-run first inning to start the game.
The Huskies saw two different pitchers and struggled to get their bats going. Rylee Blandin started the game for Northfield and they were able to score five of their six total runs in the four innings that she pitched.
Courtney Graff came in for three innings and Owatonna wasn't able to do much with her in the circle. Graff struck the Huskies out six times and only allowed one run.
"That one inning where we had too many defensive miscues and gave them too many outs," Owatonna head coach Jeremy Moran said. "You give team outs, they're going to score runs and that's just the way it goes. We needed to be a little more aggressive with two strikes in that first game as well."
Junior shortstop Katelyn Bentz was Owatonna's batting leader in the first game. She was the only player on the Huskies to record multiple hits with two –highlighted by a home run– and recorded two RBIs and two runs scored.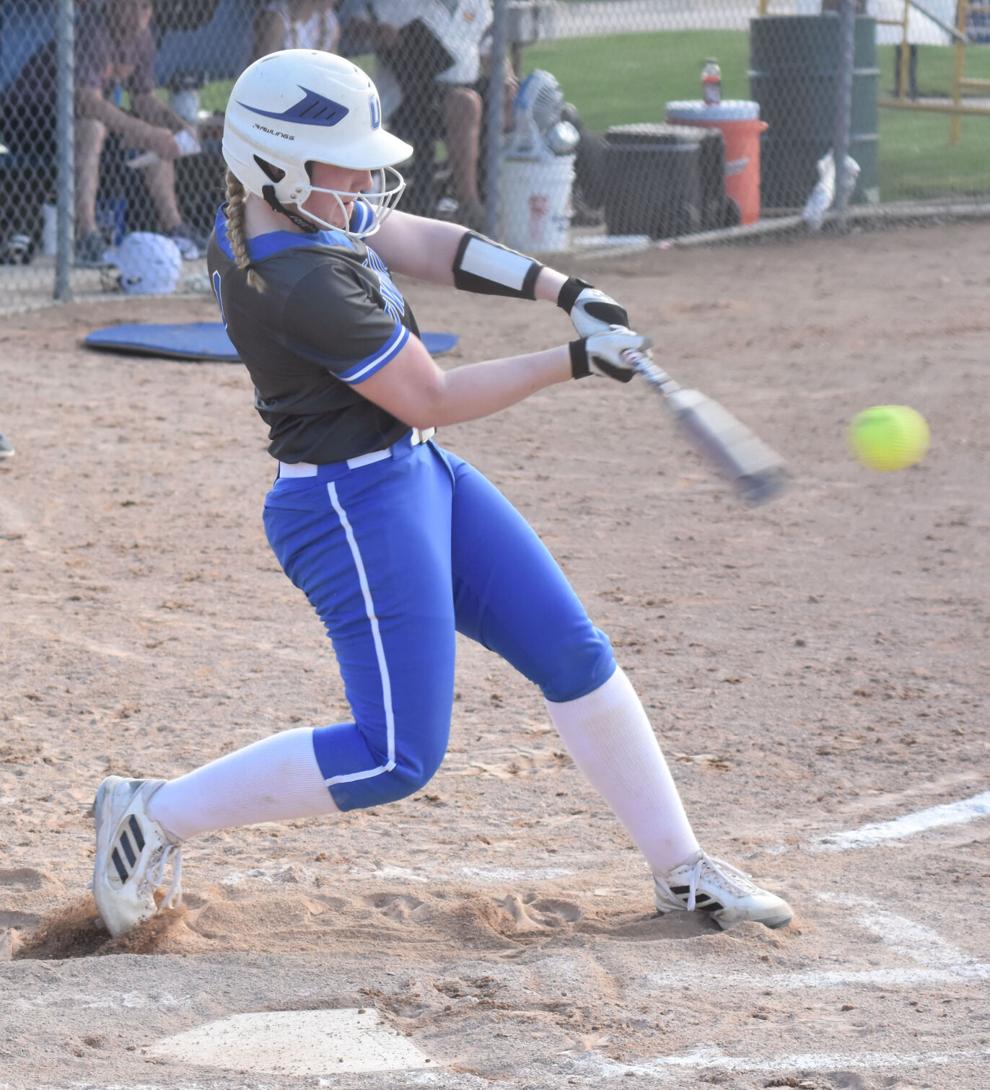 Izzy Radel, Kendra Bogen, Zoie Roush and Samantha Bogen all recorded one hit in the loss. Radel recorded two RBIs and Roush recorded one RBI.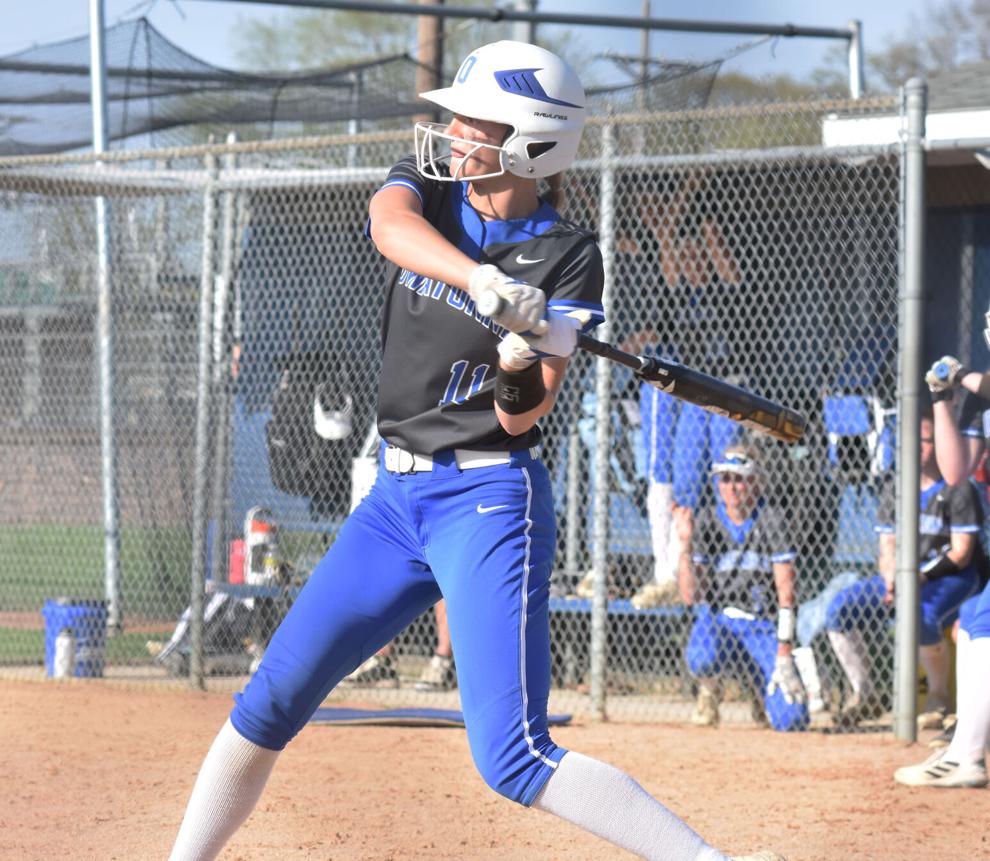 Sophomore pitcher Kennedy Hodgman stuck in the circle for all seven innings. She posted three strikeouts and surrendered 13 hits, six earned runs of the 12 total runs and one walk.
Game Two: Owatonna 11, Northfield 7
The opportunity for redemption came very quickly for Owatonna, which was hunting for a potentially crucial win. While the first went down as a conference loss, the second game could have an impact on Section 1-4A seeding, so Owatonna needed to come away with a win.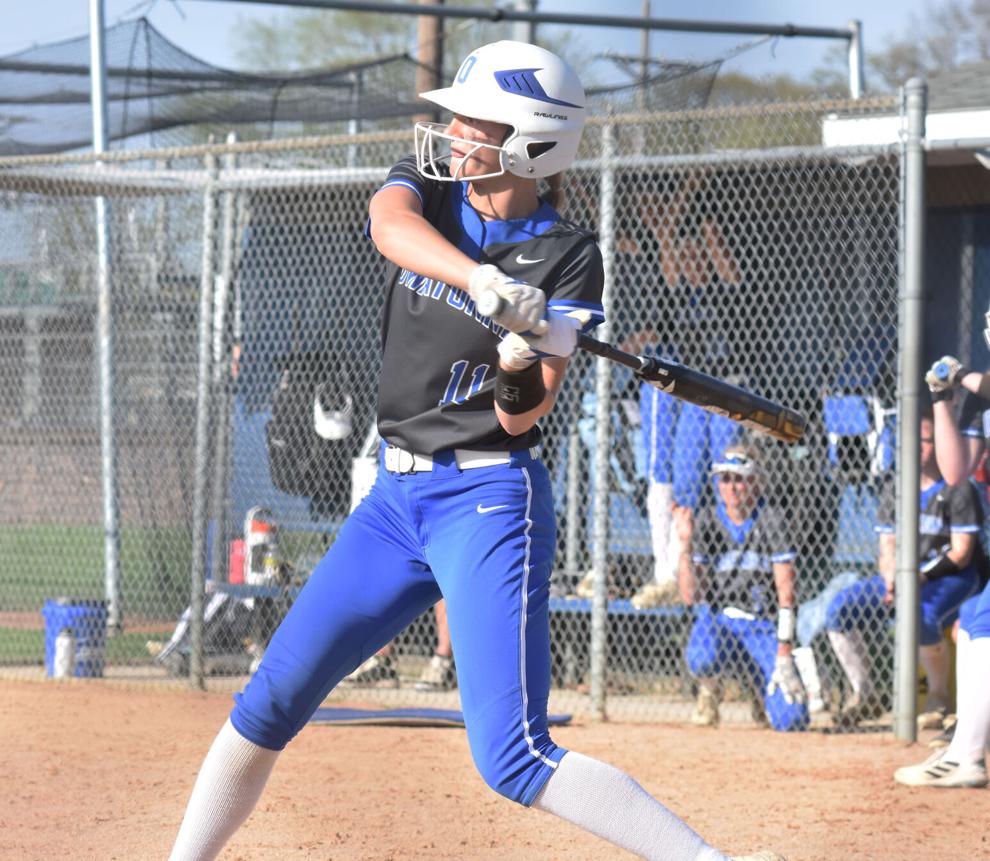 Northfield recorded three runs to open the game, but the Huskies responded with three runs of their own before earning a brief 4-3 lead with one additional run in the second. The Raiders took the lead back with two runs in the third.
After three innings, the Raiders swapped Sammy Noreen out of the circle and put the ball back into the hands of Graff for the second time. Owatonna went scoreless in the first inning, but sparked its offense with five runs in the fifth thanks to some aggressive base-running and some big hits to drive runs in.
"I always tell our pitchers that if you're one speed, teams will adjust and [Graff] didn't throw her change-up as well in the second game and that made it easier for us," Moran said. "We made her work a little bit, not sure if she was tired, but we did a good job laying off those high pitches and taking advantage of it on the base paths."
Northfield cut the lead down with two runs in the sixth, but Owatonna repeated part of its success with two runs to cancel it out.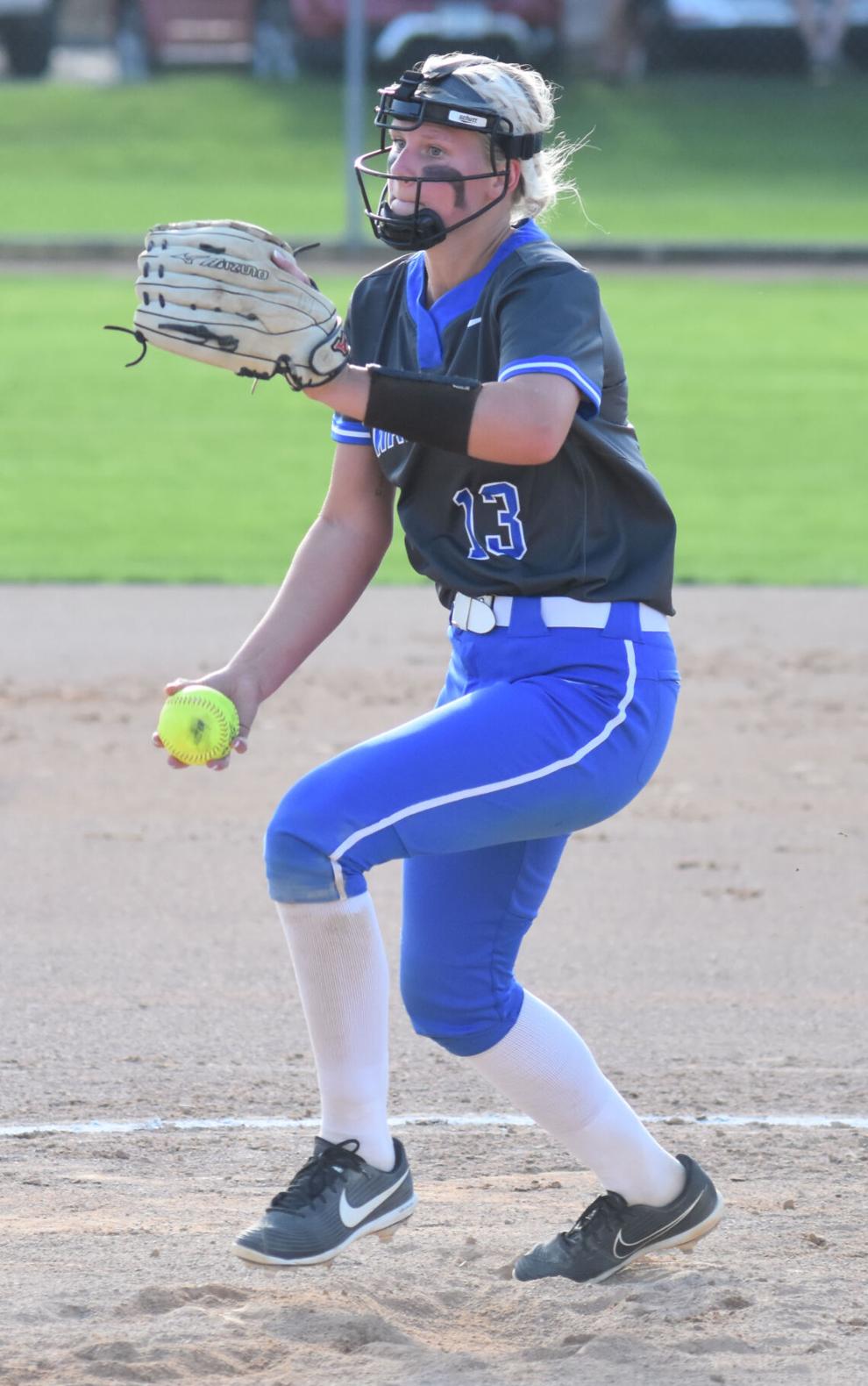 Zoie Roush and Paiton Glynn both recorded two hits and two RBIs and Samantha Bogen had a first-inning double that drove in two runs. Bentz, Parris Hovden and Averie Roush all recorded one hit each, Kendra Bogen earned an RBI on a sacrifice fly to left field.
Hovden celebrated senior night by taking to the circle and pitching all seven innings. Hovden recorded six strikeouts and allowed 11 hits, six earned runs on seven total runs and four walks.