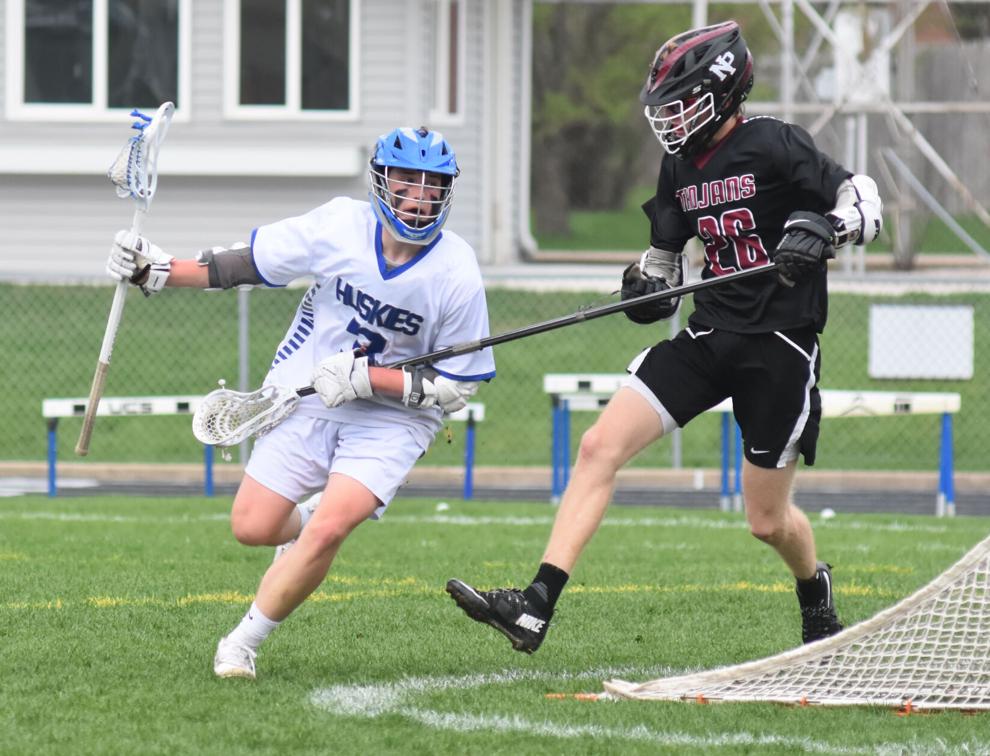 It seemed, at every step of the game, the Owatonna Huskies and the visiting New Prague Trojans were neck and neck. For every goal by the Huskies, there was one for the Trojans. So much so that the teams needed overtime to settle things, ending with a 9-8 loss for the Huskies.
Both teams split goals to open the games before senior midfielder Preston Meier took over offensively and scored his first of six goals with just under five minutes remaining in the first quarter.
Goal trading ensued with a New Prague response. Then Meier scored his second of the game, which was followed by back-to-back goals by the Trojans to take a 4-3 lead. Meier tied things up at 4-4 with a hat trick.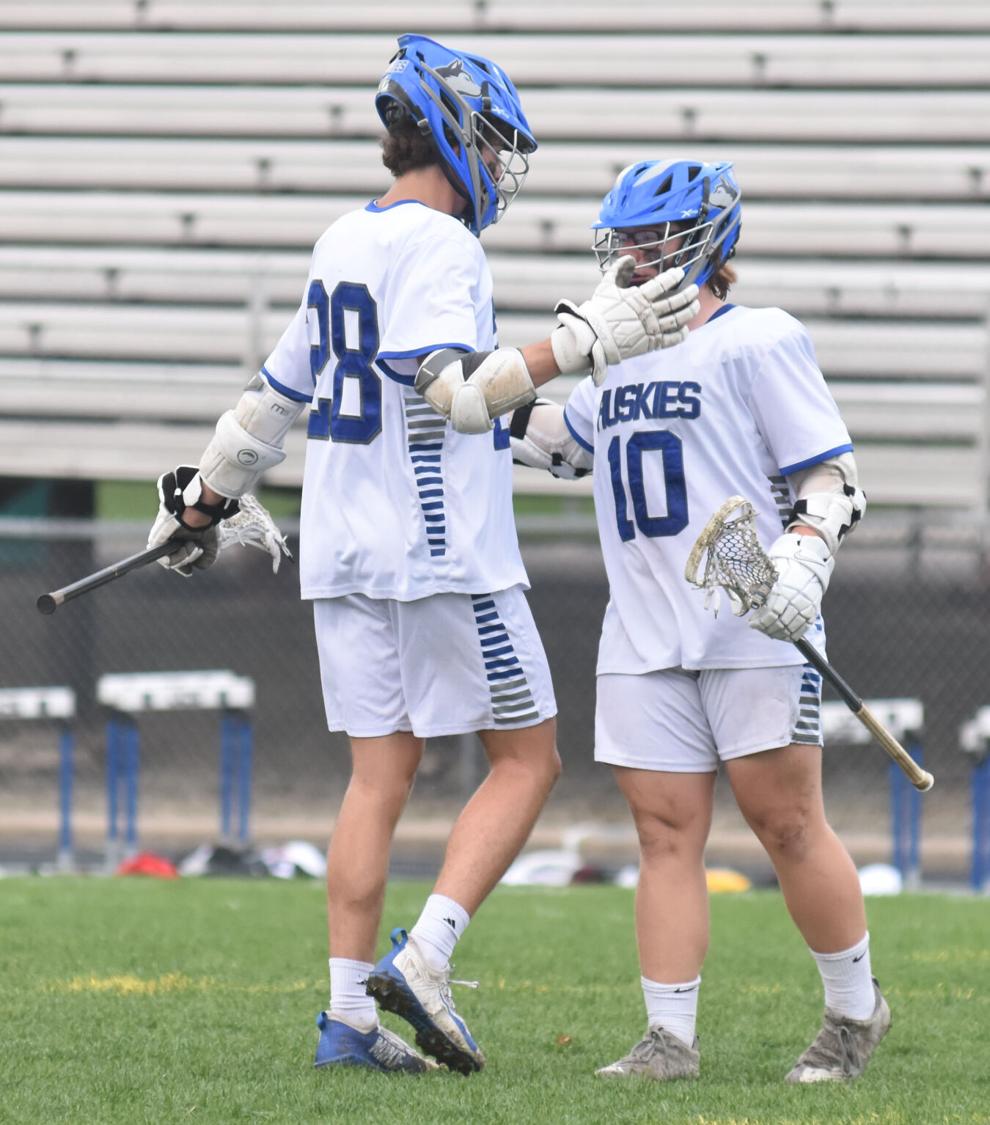 After alternating three-goal and one-goal quarters in the first half, both attacks recorded three goals in the third period and one goal each in the fourth quarter to set up the 8-8 stalemate heading into overtime.
New Prague beat Owatonna to the punch and scored the game-decider to drop the Huskies to 3-4 on the season.
"We played really well defensively when we were in even situations, only allowing one goal in those situations," said head coach Scott Seykora. "However, we allowed four goals on man down and four goals in transition. Preston Meier had another great game. Caleb Hullopeter was instrumental in the transition game and picking up loose balls."
Meier led Owatonna in scoring with six goals for six points. Sophomore attackman Jack Strom and junior attackman Beckett Seykora both recorded one goal and one assist for two points and Tate Gfrerer recorded one assist for one point.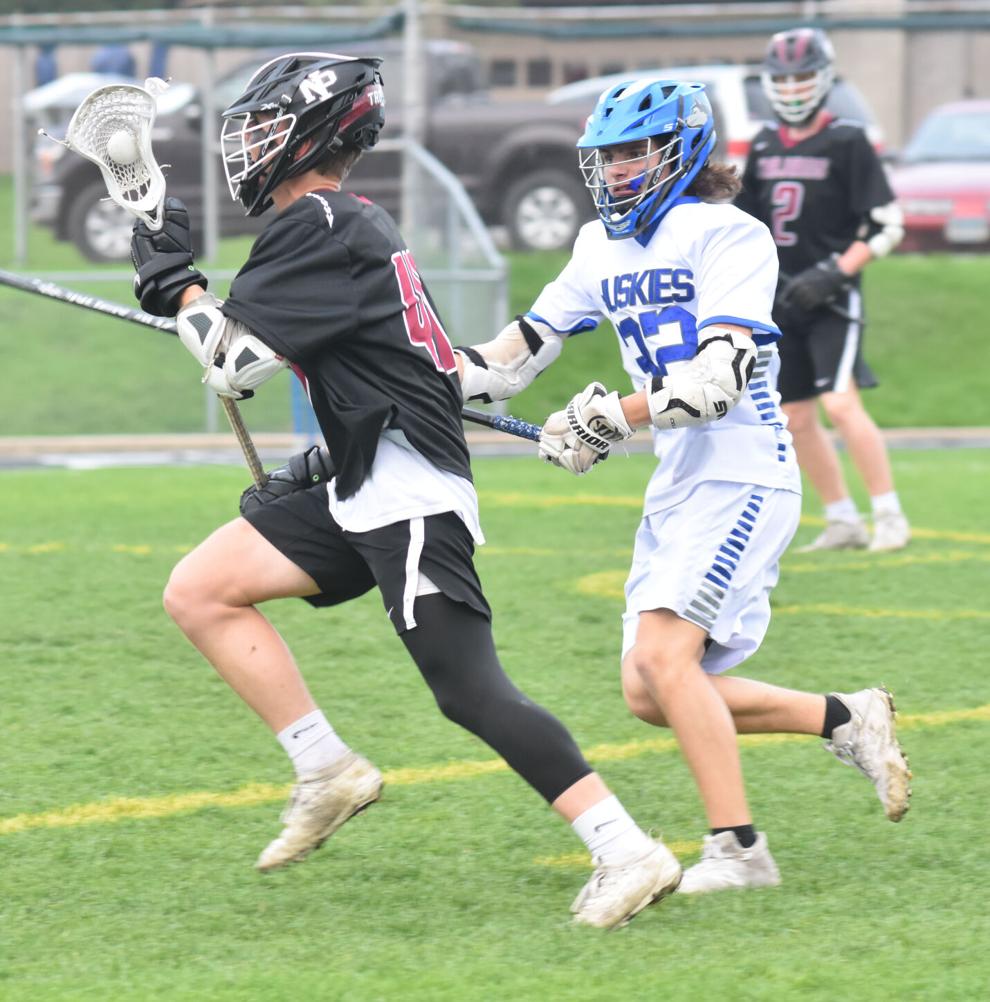 Sophomore midfielder Caleb Hullopeter tied Meier with seven ground balls each, Strom earned six, Lucas Jensen had five, Seykora, Gfrerer and Lane Karsten earned four each, Jack Sande and Sam Pfieffer had two each and Wyatt Kriesel and Michael Heitkamp had one each.
Sande won seven of his 19 faceoff attempts for a .368 faceoff percentage and Korbin Stricklin made 10 saves on 19 shots for a .526 save percentage.
After going on the road to Mankato on Thursday, the Huskies return to the field Monday when they go on the road against Northfield before returning home to host Rochester Century, St. Cloud, Mankato and Lakeville South to close out the regular season.