The Rochester John Marshall Rockets had a brief 2-1 lead at the end of the first inning, but it wouldn't take very long for the Owatonna Huskies to regain control in their eventual 18-2 road victory over the Rockets Tuesday.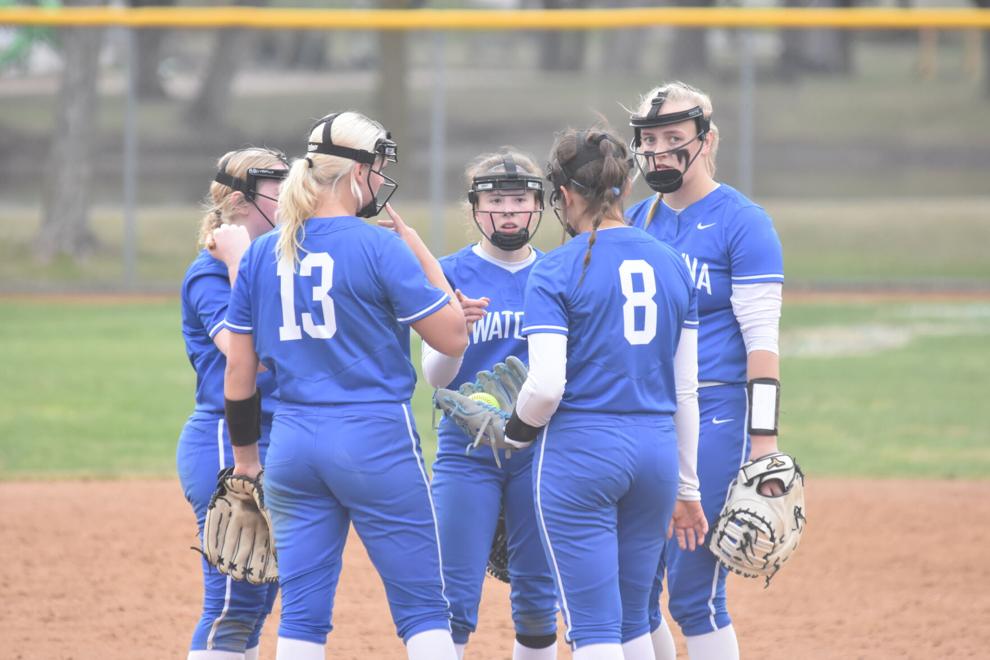 Owatonna came out in the top of the second inning and poured in seven runs to take an 8-2 lead. It extended its lead out to 14 runs in the fourth inning with eight runners crossing home plate. A two-run fifth inning secured Owatonna's 16-run lead and the defense closed things out in the bottom of the fifth.
"It was good to see that we didn't panic being down after the first inning," said Owatonna head coach Jeremy Moran. "We stayed relaxed and got the runs back by just stringing base hits together. We kept the ball in play only striking out twice as a team and had 13 total hits. We did a good job keeping pressure on JM's defense all night."
The highlight of the offensive explosion was eighth grader Kendra Bogen hitting her first varsity home run while going 2-for-3 in her plate appearances and tying the team-high three RBIs. Senior Parris Hovden and sophomore Danika Ringhofer recorded three RBIs as well.
Ringhofer, Zoie Roush, Samantha Bogen and Paiton Glynn all had three hits each and Izzy Radel and Averie Roush had one hit each. Samantha Bogen and Mehsa Krause had two RBIs each and Radel, Zoie Roush and Glynn had one RBI each. Ringhofer hit for a triple and Hovden and Glynn hit for a double each.
In the circle, sophomore pitcher Kennedy Hodgman struck two batters out in five innings while surrendering seven hits, two walks and two runs.
Up next for the Huskies is a doubleheader at home against Northfield on Thursday with Section 1-4A seedings on the line. Following the doubleheader, Owatonna will stay at home on Saturday to host Albert Lea.