Owatonna volleyball picked up its second consecutive victory Thursday to improve to 13-10 overall and 6-3 in Big 9 play when the Huskies hosted and defeated the Rochester John Marshall Rockets in four sets.
The first set went back and forth, but resulted in a 25-19 win for Owatonna, which was followed by a win for John Marshall in a 25-16 second set.
The Huskies pulled back into the lead after taking the third set 25-20, which set up Owatonna for its fourth set victory after fending off the Rockets 25-21 to cement its match win over John Marshall.
Mehsa Krause played a big role in the Huskies win. The sophomore outside hitter stayed busy at the net and posted a team-high 18 kills on offense, while adding eight digs and a block on the defensive end.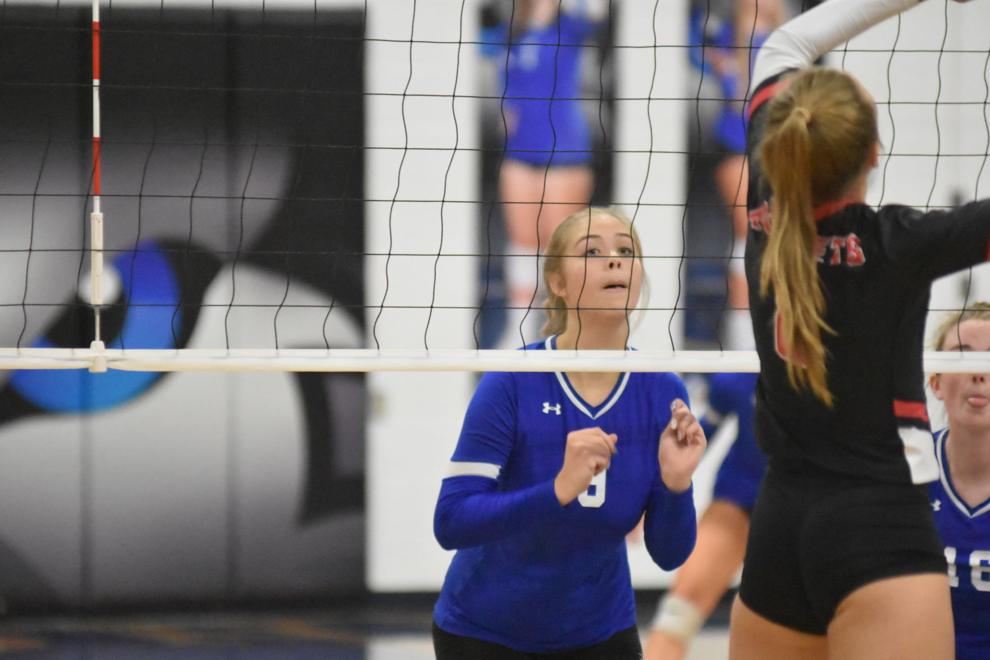 Trailing behind her on offense was junior opposite hitter Ava Eitrheim, who recorded nine kills and two aces offensively, along with three digs on defense.
Senior middle blocker Audrey Simon recorded four kills. Lauren Bangs and Brooke Kunkel both posted three kills and one block in the Huskies win.
Next up for Owatonna is a road match Tuesday when the Huskies will travel to face Mankato West.