Senior Kinsey Cronin committed to continue her volleyball career at Smith College in Massachusetts Tuesday evening during a brief ceremony held at Medford High School. Cronin was surrounded by her family, friends and coaches as she put pen to paper.
"Kinsey just has an energy to her that just exuberates the team," Medford volleyball coach Missy Underdahl said of the two-time Class A All-State honoree who eclipsed the 1,000 career kills mark last fall. "She started as a freshman and every season her level of play just exceeded everyone's expectations...She's just a great girl who takes directions so well and has loved and spent time learning and understanding the game. She is such a smart volleyball player."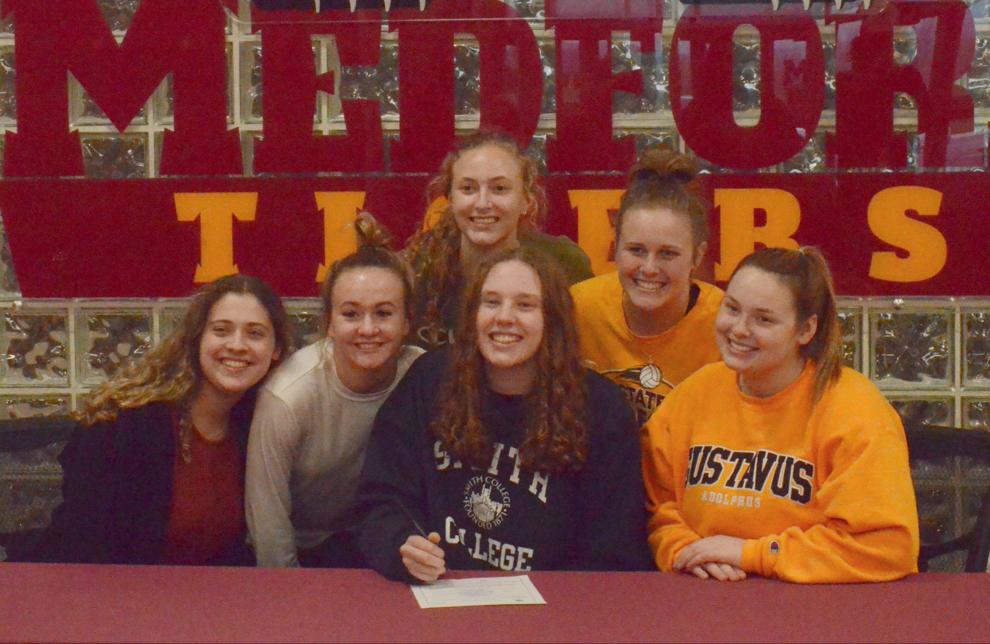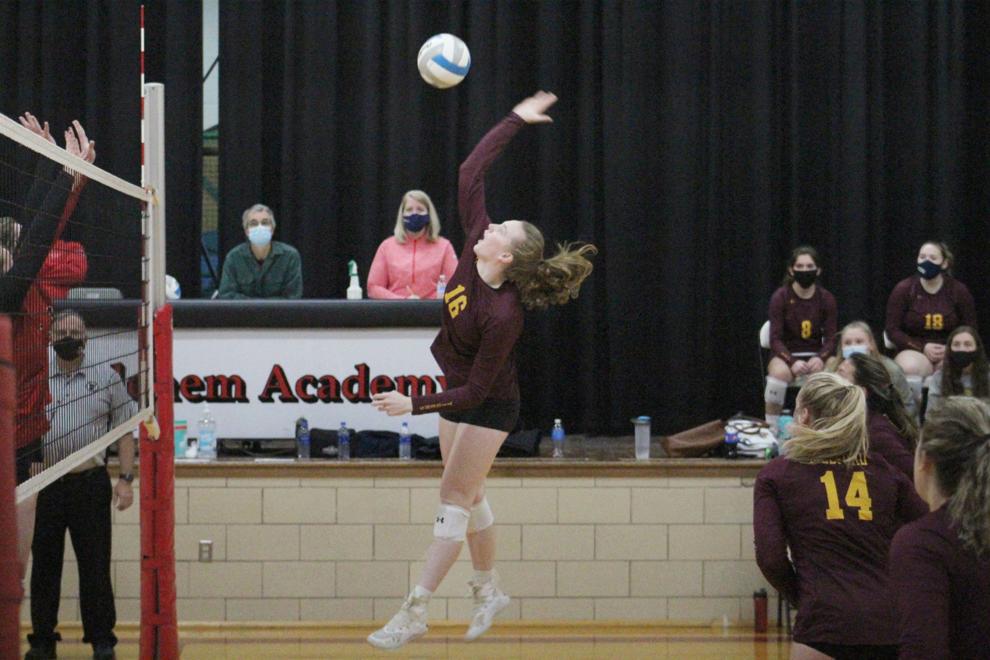 Cronin — a middle hitter who figures to slot into the same position at Smith College — was a dominant force on both sides of the ball, which forced opponents to play around her as much as possible.
"When we played different team's that [knew] Kinsey Cronin, they would try to hit around her, try to hit over her and so she put up a big block against their offense, which helped us out tremendously," Underdahl said.
Cronin chose Smith College over other suitors for a variety of reasons, including a desire to travel as well as the school's strong academics.
"The academics are excellent [at Smith College] and I always knew I wanted to be on either one of the coasts," Cronin said. "I just wanted to experience life away from Minnesota just because that's what I've always known, even though I love Minnesota and I will probably be back here at some point. I just wanted to experience life."
Smith College — which competes at the NCAA Division III level — reached out to Cronin as COVID-19 ravaged American shores and inquired about her interest in playing volleyball at the next level. Cronin — who is considering majoring in biology and following the pre-med route — believed the pairing was a match made in heaven.
Cronin is unsure of what her specific role will be on the Pioneer volleyball team, though she is hopeful that she will be able to earn playing time her first year on campus.
"They haven't talked about specifics. I know I'll probably stay a middle, most likely. I don't really feel comfortable asking them, like, what my playing time will be like before they've seen me play in person. Scouting and recruiting was so limited, they haven't seen me play in person. I don't really want to ask that, but I'm hoping to play, somewhat, my freshman year," Cronin said.
While she is excited to begin a new chapter in her life and continue playing volleyball at the next level, Cronin will find it difficult to separate from a community and coaching staff that helped mold her into what she is today.
"I think everything," Cronin said with a laugh of what she will miss about Medford and high school volleyball. "You have such a [good] community. I will always remember state volleyball and just the sea of gold we had [in the stands]. That continued on into our home games and, in away games, you always had our fan group, which was amazing. The community that backed us up was so amazing. And then having Missy. I had her as a coach for six years and just being able to have that connection with a coach and knowing that she knows what I do best and how to coach me, leaving that connection is going to be really hard."