Owatonna's Post 77 American Legion baseball team advanced to the second round of the Sub-State 1 playoffs Monday evening after defeating Winona, 7-1.
Matt Seykora started on the mound for Post 77 and threw a complete game, requiring only 99 pitches to do so. He struck out three batters and surrendered six hits, all of them singles. However, despite his overall success, Seykora did not have his best stuff working as he struggled with his command, particularly towards the beginning of the game, according to Owatonna coach Tate Cummins. However, Seykora's effort was bolstered by his defense as they did not surrender a run after the first inning.
"[Seykora] was able to get out of some of big jams. I think we left five runners on in the first two innings. Defensively, we turned four double plays. So, whether it's him attacking the hitters, attacking the zone, letting his defense play, we happened to be in the right position tonight. But it's a credit to him to figure it out though because [he did not have] good stuff in innings one through four, but he got better as the game went on," Cummins said.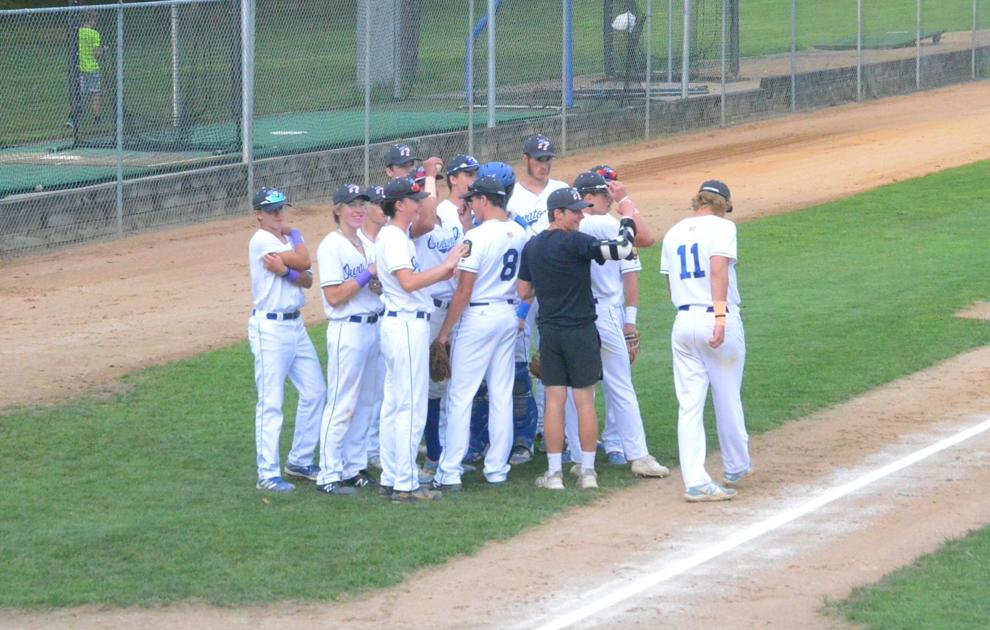 Post 77 quickly responded in the bottom of the first inning by scoring four runs and added three more in the bottom of the second, highlighted by a perfectly executed hit-and-run by Taylor Bogen, who doubled, and Payton Beyer.
Beyer, Bogen and Seykora, the team's first three batters, combined to go 6-for-12 with three doubles and three RBI. Caleb Vereide also doubled while Brayden Truelson and Nick Williams added RBIs of their own.
"[The Winona] pitcher was good, he had a good curveball, but he was up in the zone early, especially from the stretch," Cummins said. "I told the guys, 'Top half. Focus on line drives.' And they kept it out of the air really nicely tonight with a hard field. Credit to them. [We had] a couple big at-bats with two strikes. It was definitely one of our better nights in a while offensively."
Owatonna returns to action on Wednesday evening in Austin where they will take on top-seeded Rochester Mayo at 8 p.m. If Post 77 comes out on top, their next game will be at 1 p.m. on Friday. Should they lose, they'll play again on Thursday at 7 p.m.